Johnson confident a year after latest US Open disappointment
Published
Jun. 15, 2016 7:36 p.m. ET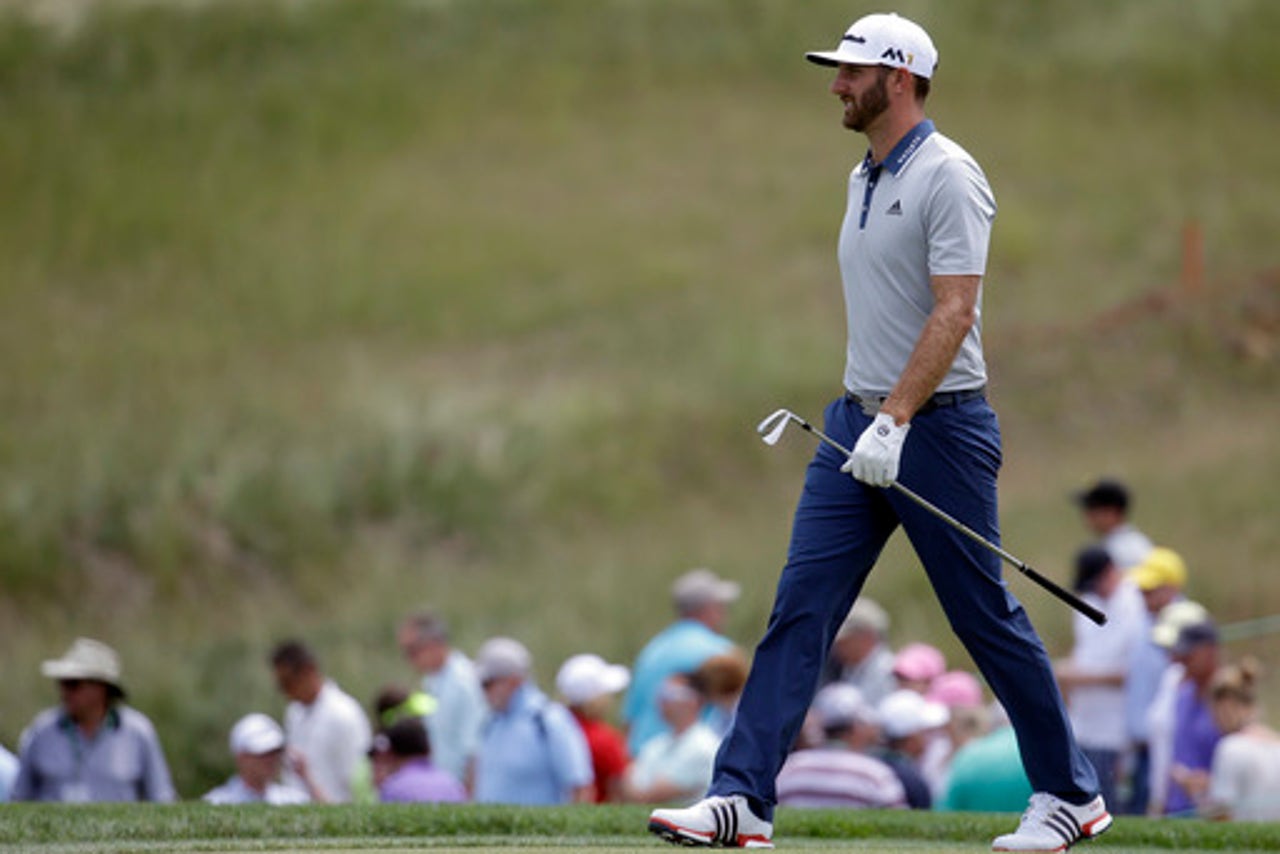 PITTSBURGH (AP) Dustin Johnson insists he's over it. That his anxious three-putt on the 18th green during the final round of the 2015 U.S. Open does not define him. That if he's near the top of the leaderboard this weekend at Oakmont, he'll be focused on the next shot, not the ones that got away.
Johnson trailed Jordan Spieth by a shot as he walked to the tee at the par-5 18th at Chambers Bay last Father's Day. Two majestic shots left him 12 feet from a championship. His eagle attempt slid 4 feet past the hole. When the comebacker to force a Monday playoff burned the edge but didn't drop, Johnson stood up and numbly tapped for the most unsatisfying par of his career.
''It wasn't like I hit bad shots or did anything,'' Johnson said Wednesday. ''Unfortunately, the greens weren't as smooth as they could have been. This week, you don't have to worry about that. If I miss a putt, then I can blame myself, not the greens, which I like.''
The stunning turn of events - labeled everything from a ''collapse'' to a ''choke'' - left Johnson 0 for 24 at the majors, a number that's risen to 0 for 27 heading to Oakmont. The 31-year-old is well aware he has yet to raise one of his sport's four most coveted trophies. He's also aware that all he can do is keep going out there.
''I don't know how much I would think about it, but it's all about just putting myself in position, giving myself a chance to win on Sunday, coming down the back nine,'' Johnson said.
That part hasn't been much of a problem for Johnson, who has 11 top 10s between the U.S. Open, the British Open, the PGA Championship and the Masters. It's the part where he sinks that last putt and thrusts his arms aloft in triumph that's the issue.
He entered the final round of the 2010 U.S. Open at Pebble Beach three shots clear of Graeme McDowell. A triple bogey on No. 2 and a double bogey on the next hole sent him tumbling to an ignominious 82. Less than two months later, he was in a similar spot in the PGA at Whistling Straits. Needing a par on the par-4 18th to win, Johnson grounded his club while setting up for his second shot. One problem: The patch of dirt he was standing in was technically a bunker. He was assessed a two-shot penalty after tapping in for bogey, leaving him out of the playoff.
So much talent. So many near misses. Yet the nine-time PGA Tour winner - including at least one victory in each of the last eight years - remains undaunted. Asked if he's aware of concerns about his ability to keep his nerves in check during the biggest moment, Johnson just shrugged.
''I don't really read the media, so I didn't even know,'' he said. ''So that's how I block it out.''
If Johnson needs an example of how these things can work themselves out, he needn't look far.
Phil Mickelson spent his first decade as a professional finding interesting ways fall short, typically by taking unnecessary risks. Mickelson didn't capture his first major until he edged Ernie Els to capture the 2004 Masters at age 33. Four more majors followed that breakthrough moment, though Mickelson - who turns 46 on Thursday and remains winless at the U.S. Open - admitted that constantly being reminded of all the things he hadn't done weighed on him.
''The more it's discussed, the more you start thinking about it,'' Mickelson said. ''The challenge is really on Friday and Saturday nights, when you have opportunities and you start putting that self-imposed pressure, because then you never play free. You never play with a kind of a loose attitude, where we all play our best.''
When he's on, Johnson can overpower courses with his length. He arrives at Oakmont coming off consecutive top-five finishes at Memorial and the St. Jude Classic, though Oakmont's notoriously quick greens will offer a far different test.
It's a challenge the world's sixth-ranked player insists he's up for as tries to make inroads on the 20-something-year-olds ahead of him, including the 22-year-old Spieth, 27-year-old Rory McIlroy and 28-year-old Jason Day.
They have won five of the last seven majors. Johnson, who turns 32 next Wednesday, knows there's still plenty of time to join that list.
''I still feel young, I don't know,'' he said. ''I mean, the guys out here, they keep getting younger and younger, and I keep getting older. But I still feel young.''
---