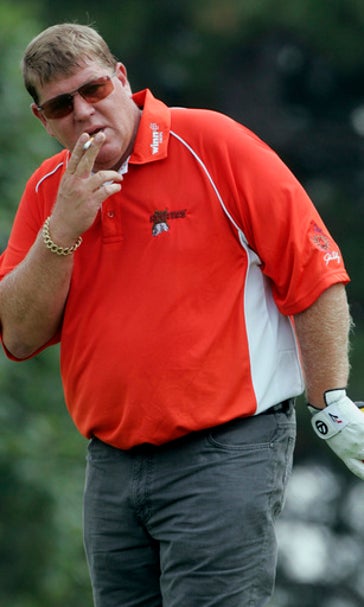 John Daly shoots 2-under 70 in PGA Tour Champions debut
May 6, 2016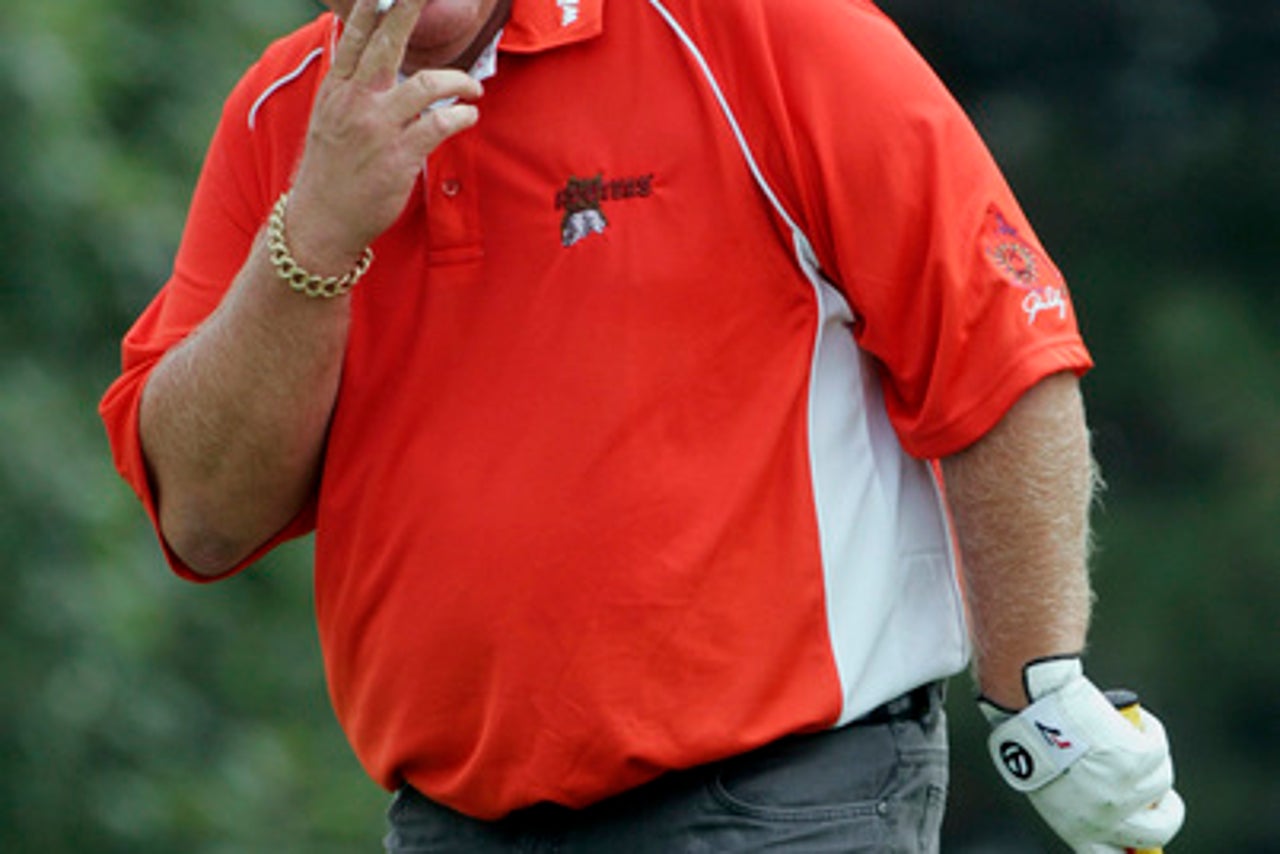 THE WOODLANDS, Texas (AP) John Daly shot a 2-under 70 on Friday in his PGA Tour Champions debut, leaving him four strokes behind leader Mike Goodes in the Insperity Invitational.
Daly had four birdies and two bogeys at The Woodlands Country Club, playing alongside friend Fuzzy Zoeller and Peter Jacobsen. The two-time major champion was tied for 12th. He turned 50 on April 28.
Daly parred the first six holes, bogeyed the par-4 seventh and rebounded with birdies on the par-3 eighth and par-4 ninth. He added birdies on the par-4 11th and par-5 13th, had a bogey on the par-3 14th and closed with four pars.
The 59-year-old Goodes bogeyed the par-4 18th for a 66. He made four straight birdies on Nos. 13-16.
Canada's Stephen Ames had a 67, and area resident Jeff Maggert and Duffy Waldorf shot 68.
Defending champion Ian Woosnam opened with a 73.
Zoeller and Jacobsen each shot 76.
---