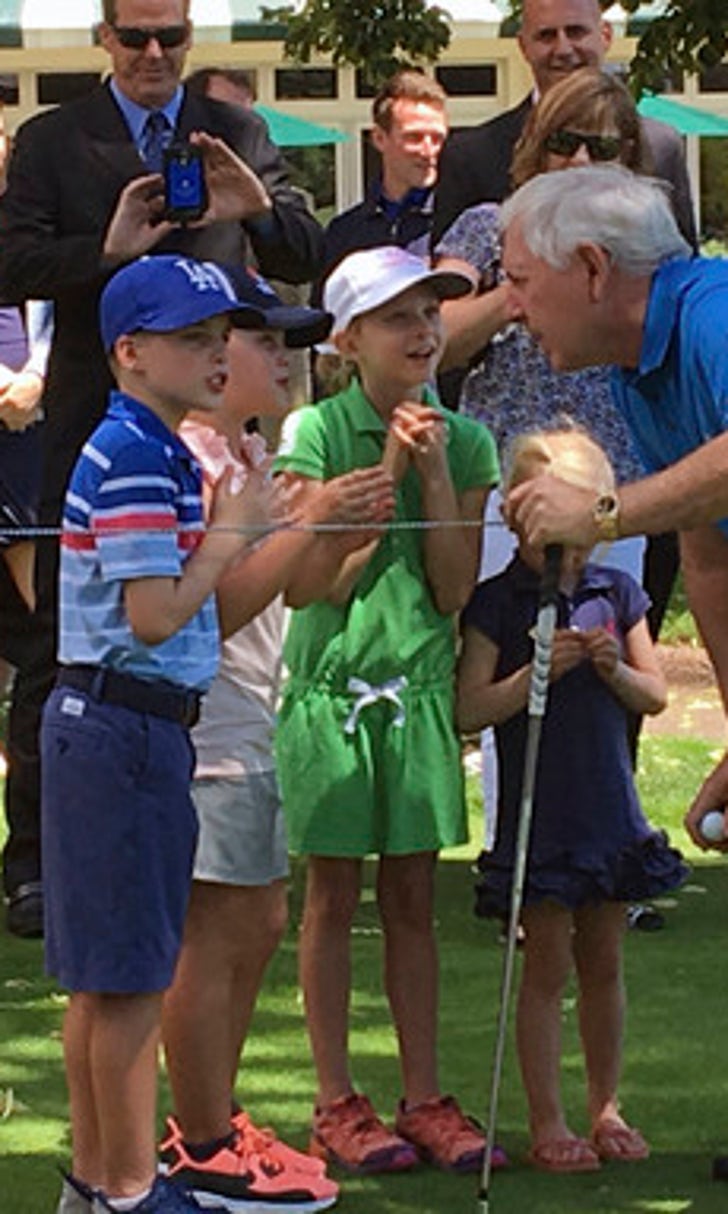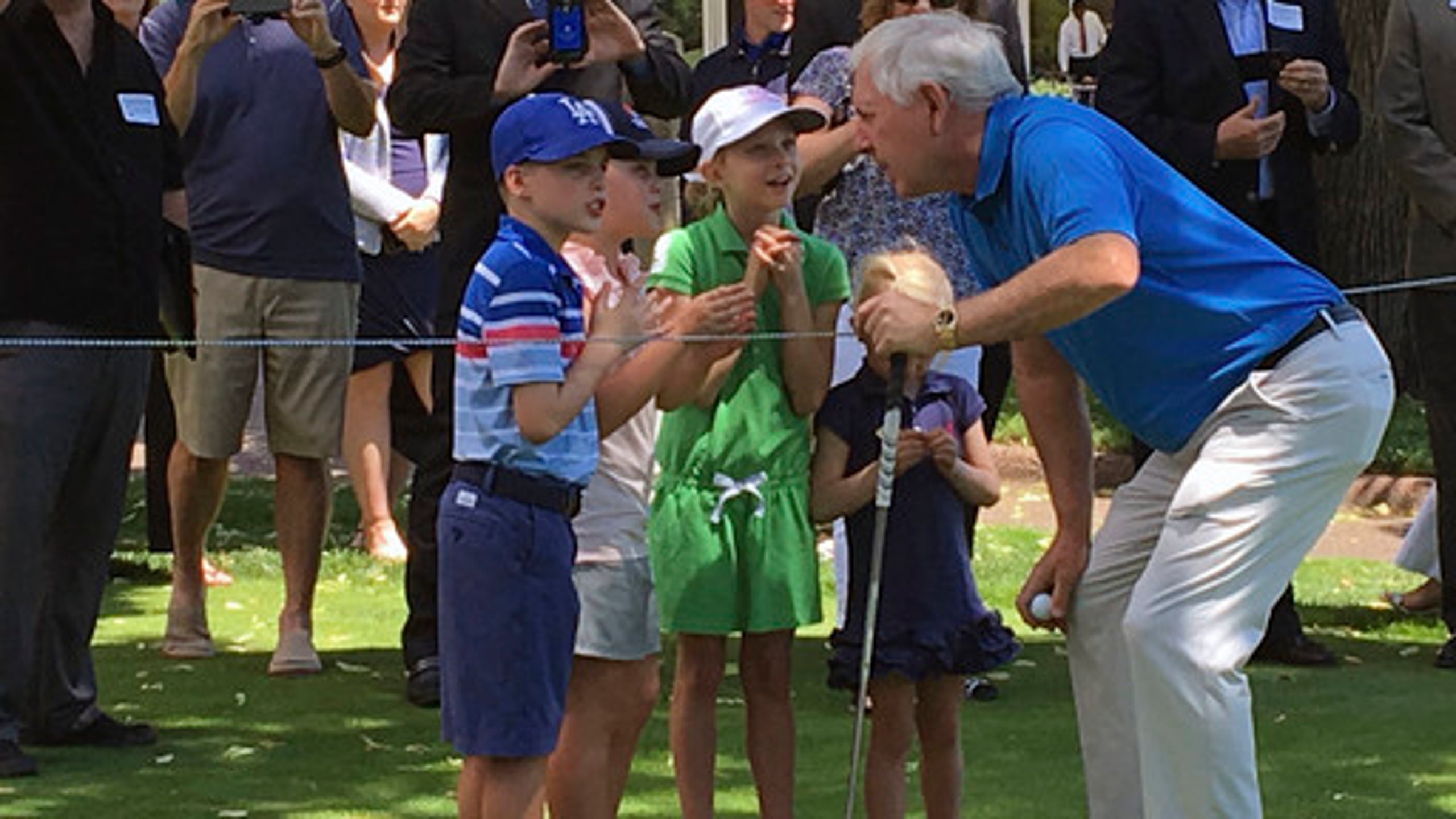 Irwin: Elway faces long shot to play in 2018 Senior Open
BY AP • July 18, 2017
COLORADO SPRINGS, Colorado (AP) Hale Irwin knows all about switching from the gridiron to the greens, so when he heard John Elway might try to qualify for the U.S. Senior Open next year, he just shook his head.
''Good luck. He'd better throw some tight spirals, I'm telling you,'' Irwin cracked Tuesday at the tournament's launch party at The Broadmoor.
''John's an accomplished athlete, of course, but there's been a number of guys that came out and were rudely awakened to how well these guys can play because they're coming out now with very accomplished skills, very refined skills.
''And not that John doesn't have them. But at the same time it would be - what's the word just short of miracle? - I'd be pleasantly surprised if he made it,'' Irwin continued. ''It would be wonderful if he did. I hope he does, frankly.''
Elway, 57, certainly has the talent - he's a 1.4-handicap golfer, well under the requisite 3.4.
''Well, you know, that's great,'' Irwin retorted good-naturedly. ''That means absolutely zero to those (senior golfers) out there that are ready to carve him up. It's a different arena. It's a different amphitheater, all of the things that you're used to having, the creature comforts of playing with your friends and not worrying about throwing another ball down, hitting it, they're gone.''
Elway will have a presence at the 39th U.S. Senior Open even if he's not teeing off on the notoriously knotty East Course - he's the tournament's honorary chairman.
The ever-competitive Elway, who won two Super Bowls during his Hall of Fame playing career and another as the Denver Broncos' general manager, said last year that he'd love to play in the tournament but that he'd have to improve his putting.
''But I'm like every other amateur, too, you don't go to the putting green, you go to the driving range, right?'' Elway said. ''If I went to the putting green it might help a little bit.''
Elway took up golf during the springs of playing career and refined his game after retiring in 1999, but he hasn't had as much time to work on his putting since moving into the Broncos front office in 2010. His golf resume includes two Colorado Senior Open appearances and he is past president of Cherry Hills Country Club in Denver.
Irwin was a two-sport star at the University of Colorado, where he was a quarterback and cornerback in the mid-1960s before becoming the NCAA golf champion in 1967. The three-time U.S. Open winner is the leading money winner of the Senior PGA Tour.
At 72, Irwin said his own playing days are numbered, but he's not planning on quitting anytime soon.
''Part of where I stand now in the game of golf is the carry the banner of golf. It's not necessarily to see how many more tournaments I can play in, because that's coming slowly to a halt,'' he said. ''But at the same time, you want to be active in the game that's been so good to me.
''As a competitor when you're stepping down, that's a hard step. We mentioned John Elway. I think John will say the same thing: when we get in that arena, it's hard to turn off that juice, it really is. And that's been the hardest part for me.''
---
For more NFL coverage: http://www.pro32.ap.org and http://www.twitter.com/AP-NFL
---
Follow Arnie Melendrez Stapleton on Twitter: http://twitter.com/arniestapleton
---
---