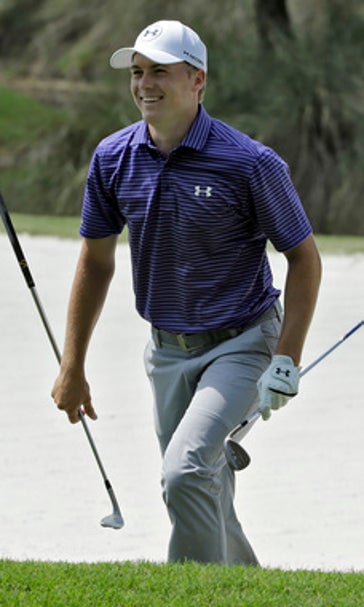 Golf, more golf: nearly 50 hours of live TV for British Open
May 17, 2016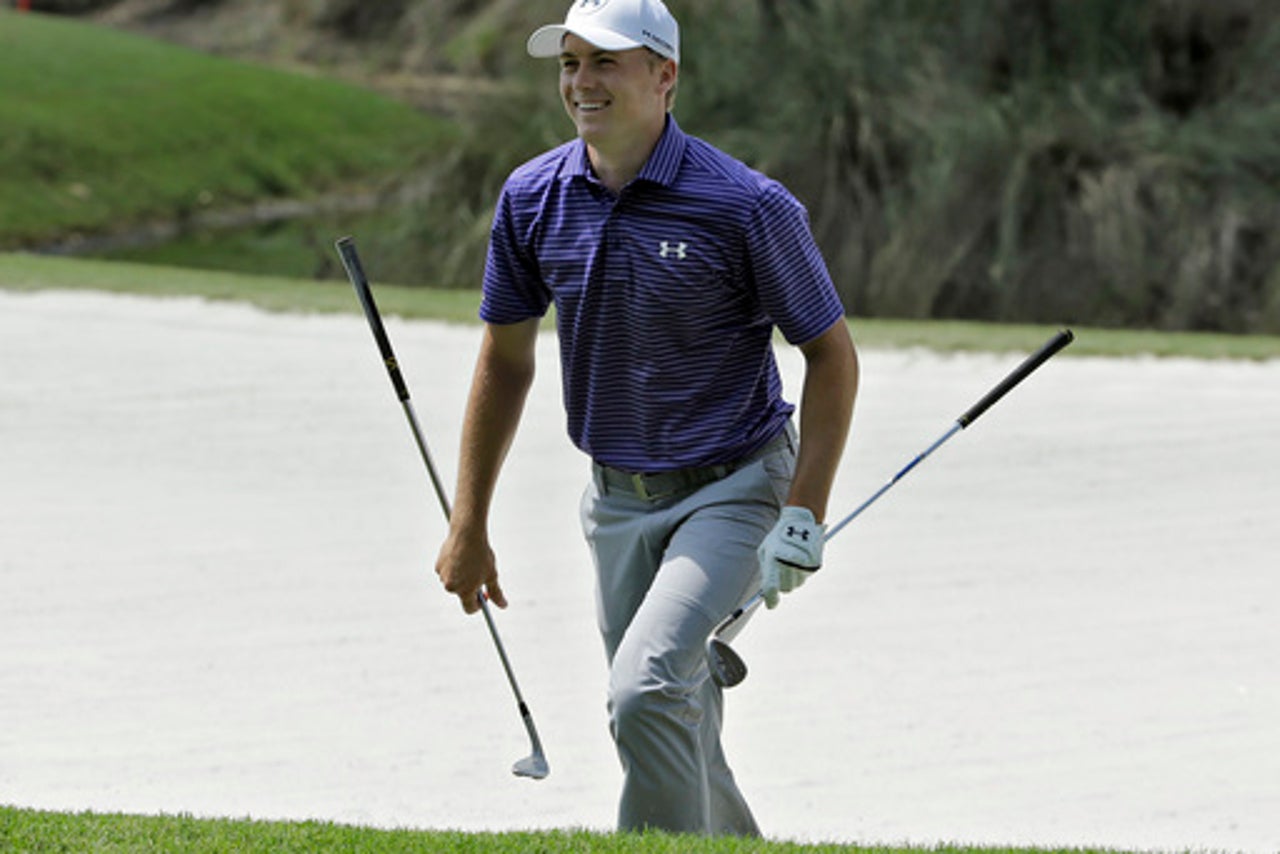 PONTE VEDRA BEACH, Fla. (AP) Take the longest day in major championship golf and a network devoted exclusively to golf and the result is unprecedented coverage. NBC Sports and Golf Channel will combine to provide a record 49.5 hours of live coverage over four days from the British Open at Royal Troon.
''You go first tee shot all the way through to the raising of the claret jug,'' said Mike McCarley, president of Golf for NBC Sports Group. ''It will be either on Golf Channel or NBC the whole way through.''
NBC and Golf Channel picked up the British Open a year early from ESPN, and it gives the network a major after the USGA signed on with Fox. The Open will have 12 hours more than ESPN scheduled for last year.
The Masters prefers limited live television and provided 18.5 hours this year on ESPN and CBS. Fox said it will have 36.5 hours on FS1 and Fox. The PGA Championship is shown on TNT and CBS with 28 hours from Baltusrol the last week in July.
The Open Championship, with the advantage of extended summer daylight in Britain, typically starts about 6:30 a.m. and the last group went off at 4:13 p.m. at St. Andrews last year. Golf Channel and NBC, both owned by Comcast, provide a seamless transition in its weekend coverage of the PGA Tour, and this will be no different.
''We looked at a lot of different schedules and measurements. We get very scientific with how ratings work,'' McCarley said. ''But ultimately, we came back to the fact this is a major championship, everyone qualified to be there and they all deserve to be on the air. That's been a philosophy of (NBC golf producer) Tommy Roy for a long time. We have the resources. We have the personnel. And we think it's the right thing to do for the fans.''
McCarley said Johnny Miller, Nick Faldo and Frank Nobilo will rotate as the lead analyst in the 18th tower. Dan Hicks and Terry Gannon will handle the lead announcing role. The 10 analysts on the ground and other towers include the usual NBC crew (Roger Maltbie, David Feherty, Gary Koch, Peter Jacobsen, Notah Begay, Mark Rolfing) and some who mostly do Golf Channel telecasts (such as Curt Byrum and Jerry Foltz).
Golf Channel will have its studio live from Royal Troon, which will include David Duval when he gets done playing. Duval won the Open at Royal Lytham & St. Annes in 2001; Faldo is a three-time champion; and Miller won in 1976 at Royal Birkdale.
''We have a deep bench,'' McCarley said. ''It's one of the benefits of having a 24-hour golf network, and we're also fortunate enough to have three people who have an Open Championship working for us.''
The times on the East Coast will be 1:30 a.m. to 4 p.m. on the weekdays, and 4 a.m. to 2 p.m. on the weekend (2:30 p.m. on Saturday).
Still to be determined is what it will do with its ''Morning Drive'' show. McCarley said Golf Channel was working on something ''creative'' to do with it.
---
OPEN CUTOFFS: With more than a $1.08 million check as a consolation prize for his runner-up finish at The Players Championship, Kevin Chappell no longer has to worry about U.S. Open qualifying and can book his first trip to the British Open.
This is the last week of competition before the U.S. Open exempts the top 60 in the world ranking and the British Open takes the top 50. The U.S. Open also will give a tee time to anyone in the top 60 the week of the U.S. Open.
Chappell improved to No. 33.
Billy Horschel (No. 47), Ryan Moore (No. 48) and Smylie Kaufman (No. 51) are not playing the AT&T Byron Nelson (David Lingmerth, at No. 49, is in the Irish Open). While they are safe for the U.S. Open, Kaufman cannot move into the top 50 this week for Royal Troon.
Playing in the Byron Nelson is James Hahn (No. 54), who probably needs a finish just outside the top 10 to crack the top 50.
In the Irish Open, Victor Dubuisson is at No. 58. He is projected to fall out of the top 60 this week, so the Frenchman would need to make the cut and finish around the mid-40s to get back in. Also in the Irish Open is Thomas Pieters at No. 63. He missed out on his bid for the Masters at the Dell Match Play and would help himself toward a U.S. Open invite by finishing in the top 20 or so.
---
TIGER'S PRACTICE: Tiger Woods played five holes when he opened his golf course in Houston, and he plays at home at the Medalist. But he says he still hasn't played an 18-hole round since his two back surgeries last year.
He might be patient when it comes to his recovery, but that doesn't carry over to the golf course.
''I go out there and just play holes and mix it around,'' he said Monday at Congressional to promote the Quicken Loans National. ''Usually at this time of year, it's a little bit on the packed side, so we're only playing a few holes here and there, and skipping around. But no, 18 consecutive holes, we run into enough groups where I just don't have the patience.''
Woods said he has gotten close to 18 holes, just not in order.
''We're just moving all around the golf course,'' he said.
---
WANG'S BID: Jeunghun Wang's only pro victory was on the China tour two years ago. Now he has a chance to join some elite company.
Wang won the Hassan Trophy and the AfrAsia Mauritius Open in consecutive weeks. He is in the Irish Open this week at The K Club and will try to join Nick Faldo and Seve Ballesteros as the only players to win three straight European Tour events on the schedule.
Faldo in 1983 won the French Open, the Martini International in England and the Car Care Plan International in England. Three years later, Ballesteros won the Irish Open, the Johnnie Walker Monte Carlo Open and the French Open.
Rory McIlroy in 2014 won three in a row - the British Open, Bridgestone Invitational and PGA Championship - though that was over four weeks. And in 2010, Martin Kaymer won the PGA Championship, Dutch Open and Dunhill Links Championship in Scotland. That was over an eight-week stretch.
Tiger Woods has done it twice on the PGA Tour - at the end of 1999 (Disney, Tour Championship, American Express) and in 2006 (PGA Championship, Bridgestone Invitational, Deutsche Bank).
---
DIVOTS: Jordan Spieth has another bobblehead. AT&T is giving them out to the first 8,000 fans at the AT&T Byron Nelson on Saturday. The company, which has endorsed Spieth since 2014, also handed out a bobblehead of him at Pebble Beach. In addition to the bobblehead, AT&T will make available its 4K UHD broadcast that it had for Amen Corner at the Masters this year. ... Rickie Fowler, Justin Fowler and Smylie Kaufman took another trip, though this was more work than play. They went up to Oakmont on Monday to see it before the U.S. Open. Spieth didn't join them - he is playing the AT&T Byron Nelson this year (and saw Oakmont two weeks ago). ... Bob Ford, the esteemed head pro at Oakmont, tried local qualifying for the U.S. Open and missed by three shots. ... Russell Knox is playing the Irish Open for the first time. Knox also will play the Scottish Open to get his minimum five starts required for being a European Tour this year.
---
STAT OF THE WEEK: Kevin Chappell has made $1,814,000 in his two runner-up finishes to Jason Day this year.
---
FINAL WORD: ''I don't think you can ever put Jason in Tiger's league right now. Jason is playing great. Jordan had a wonderful year last year. Tiger is Tiger. I think that's enough said about that.'' - Ken Duke, on comparisons of Jason Day and Jordan Spieth with Tiger Woods.
---