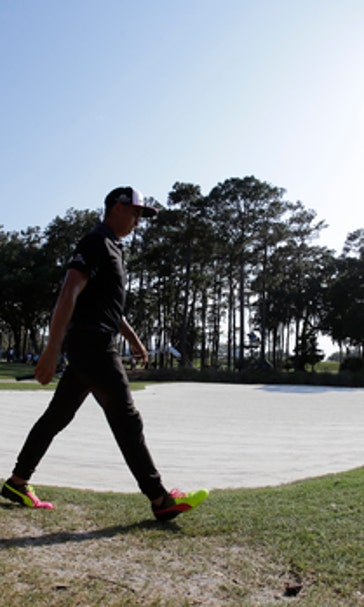 Fowler needs help to make cut at Players Championship
May 13, 2016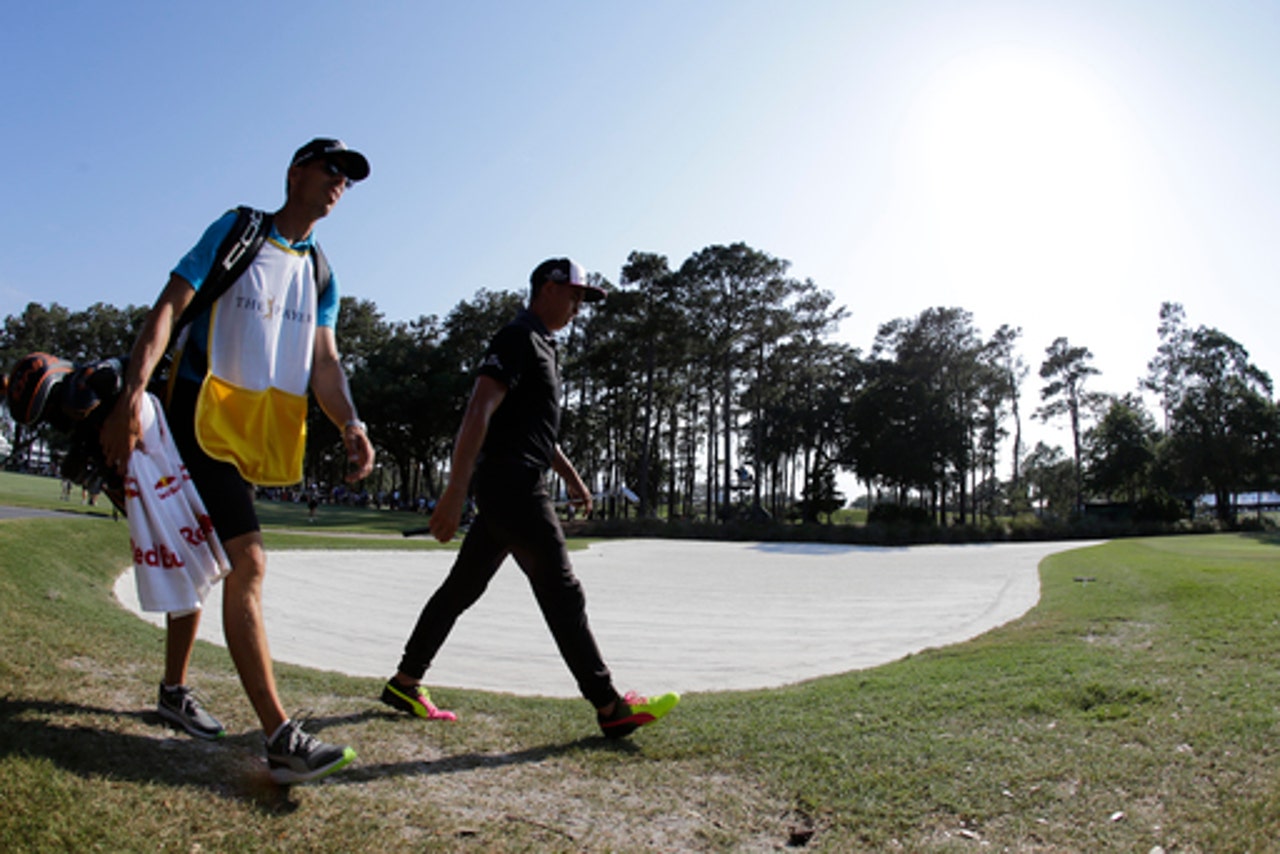 PONTE VEDRA BEACH, Fla. (AP) Rickie Fowler figured it was about time someone won back-to-back at The Players Championship.
But it probably won't be this year.
One year after Fowler's unprecedented finish - birdie-eagle-birdie-birdie - and playoff victory, two double bogeys appeared to doom him. The second one came on Friday when he hit out of a bunker into the water on the 14th hole, and two more bogeys on the back nine left him too far back to do much about it.
Fowler shot a 1-under 71 and was at 1-under 143 for 36 holes. That normally would be fine, but on these two days of low scoring, it was one shot below the projected cut line and not likely to change.
''The hardest part is getting to the green,'' Fowler said. ''Hitting fairways, hitting green, I feel like I did a decent job of that this week. I wouldn't say it was stellar by any means, but I did make a lot of good swings, and I feel like I played pretty well tee-to-green, other than a couple of holes.''
The culprit was his putter.
''Just couldn't make anything the last two days, Fowler said.
He needed to start well on Friday, and instead missed three birdie chances inside 12 feet on the front nine, and another from just inside 10 feet on the back.
''You're going to make mistakes out here tee-to-green,'' he said. ''I wasn't able to make up for those with the putter.''
Because of a two-hour storm delay, the cut would not be made until Saturday morning. Even if he were to make the cut, Fowler figured to a long way out of the lead.
The last Players Championship winner to miss the cut was K.J. Choi in 2012.
---
SEARCH AND RESCUE: Dustin Johnson had the bad hands. His caddie, brother Austin Johnson, wound up with the wet feet.
Johnson was on the fourth green when his brother tossed him the ball after cleaning it. Dustin Johnson let it slip through his hands, and it rolled down the slope of the green, off the green and into the water. The ball was marked on the green, but they wise called a rules official who gave them the bad news: According to Rule 15-2, it would be a two-shot penalty to switch balls.
The caddie went into the water, leaving his tennis shoes on.
Austin Johnson, already wearing a cast on his thumb from a basketball injury, didn't want to cut his foot on anything that might be at the bottom of the murky pond. He fished around, found the ball, Dustin caught it this time and finished the hole with a par.
---
ADAM'S OUTLOOK: Adam Scott was at 3 under playing the 18th hole when he hit a tee shot into the water, and his third shot from 60 yards over the green ran into the water. He made a quadruple-bogey 8 and opened with a 73.
How did he handle it?
''I don't go bouncing home,'' he said. ''But a couple of drinks in the locker room with Matt Jones, and we left a little calmer than when I left the 18th green.''
Scott figured he was playing well, and he relied on that to get those four shots back within eight holes. He added three more birdies and was at 6-under 136, still facing a lot of ground to make up but at least still in the mix.
Plus, he has experience.
Scott made a quadruple-bogey on the 15th hole at the Honda Classic on Saturday and won the next day. In the final round at Doral, he made two double bogeys and still won. The Australian was dubious that he could do it again.
''I'm pretty sure it would be the first time anyone won two tournaments with a quad,'' Scott said. ''It's probably going to be a costly 8 for me if I play well over the weekend, but you never know.''
---
ISLAND ACE: Will Wilcox celebrated his hole-in-one on the 17th hole as if it came with a five-year exemption.
But it was worth it.
With a pitching wedge from 147 yards, his yellow golf ball landed on the back tier and rolled gently from right-to-left into the cup. It's a big deal when anyone makes an ace. But this is the most famous golf at the TPC Sawgrass, and it had been 14 years since the last hole in one.
Miguel Angel Jimenez made an ace on the island green in 2002. Only five other players have made a hole-in-one on the 17th in the 35 years at the Stadium Course - Paul Azinger, Joey Sindelar, Fred Couples, Brian Claar and Brad Fabel.
---