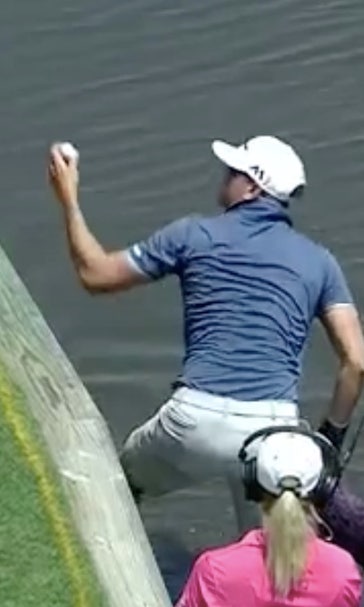 Dustin Johnson's brother jumps into lake at Players Championship to get his ball
May 13, 2016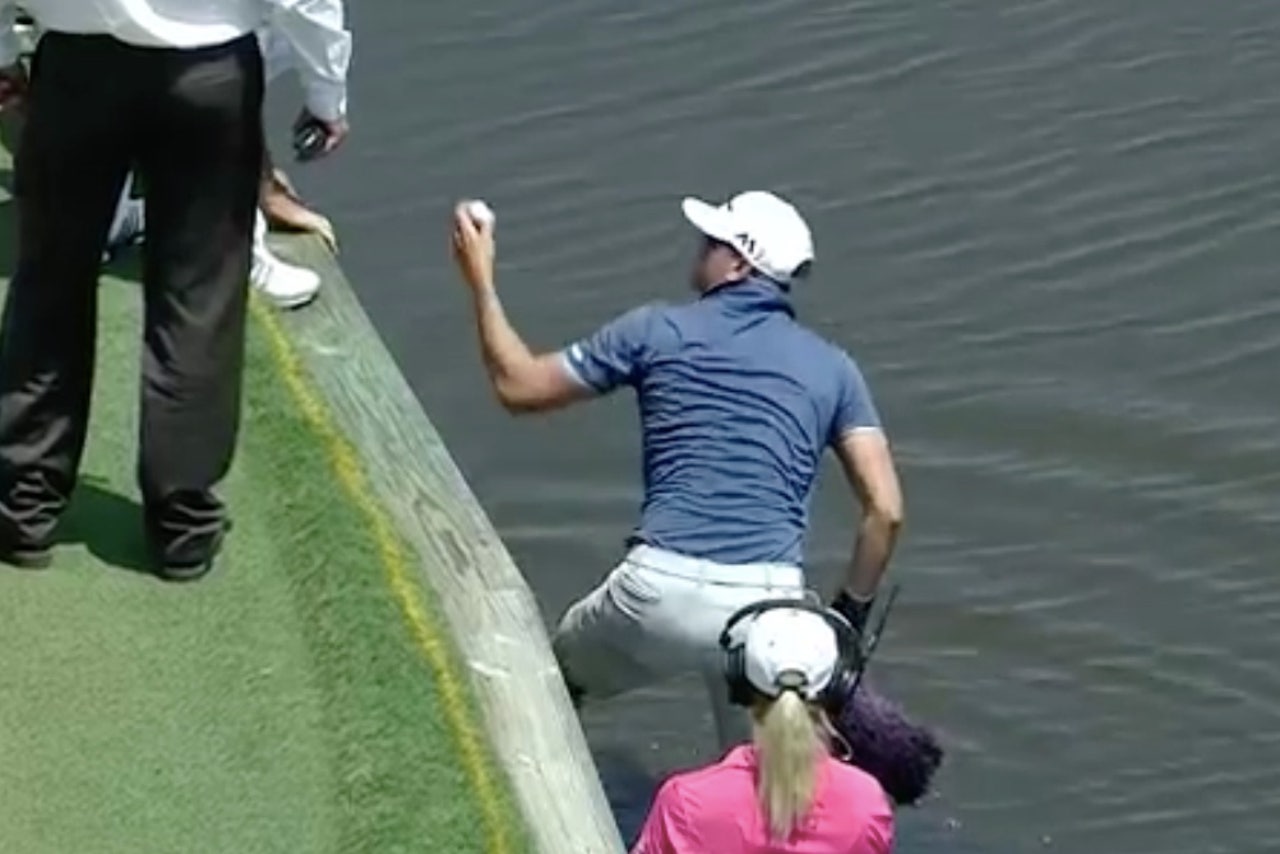 Dustin Johnson has his younger brother Austin on the bag this week at the Players Championship, as he typically does. Being a PGA Tour caddie doesn't get Austin out of typical younger-brother duties, though. 
During Johnson's second round on Friday, Austin fumbled an exchange between him and his brother. Consequently, the ball fell into the water hazard.
"Does somebody want to go in and get it?" Johnson asked.
After trying to locate it for a short time, Austin jumped into the water -- shoes and all -- to retrieve the ball for Johnson. And he did so with a cast on his hand.
Johnson needed to retrieve the ball because had he replaced it on the green, he would have incurred a penalty. So in the end, it was well worth it.
I think we know who's winning Brother of the Year in 2016.
---
---