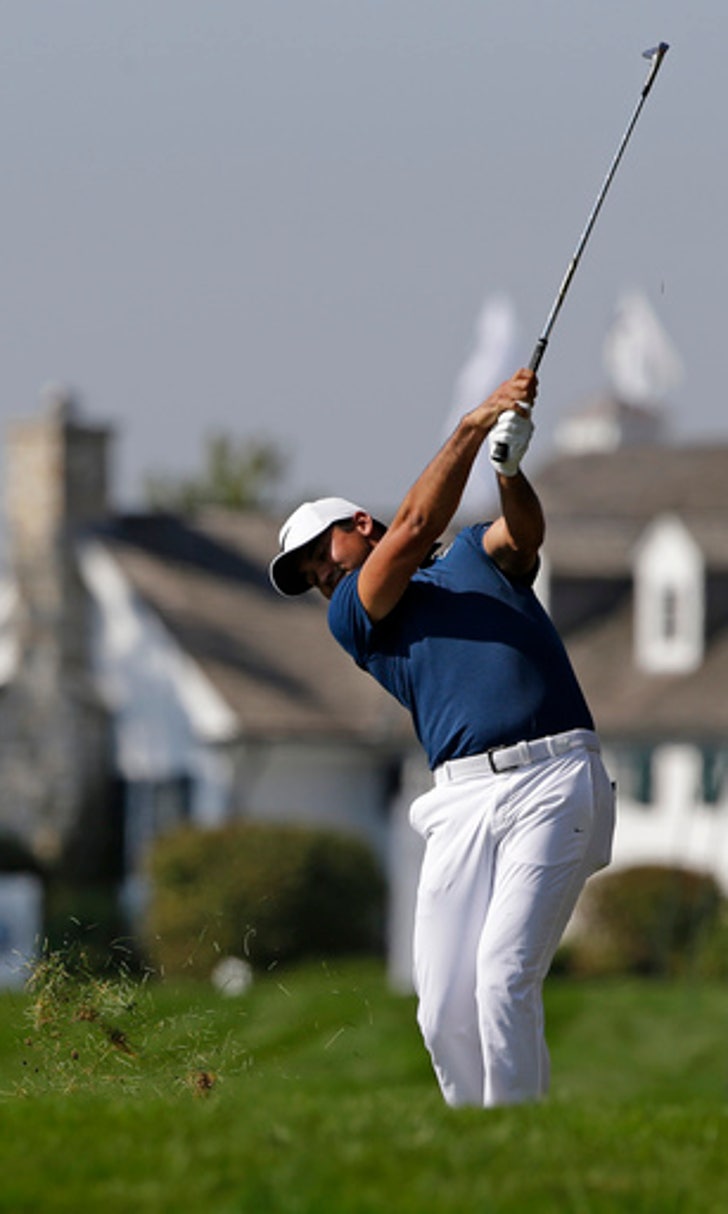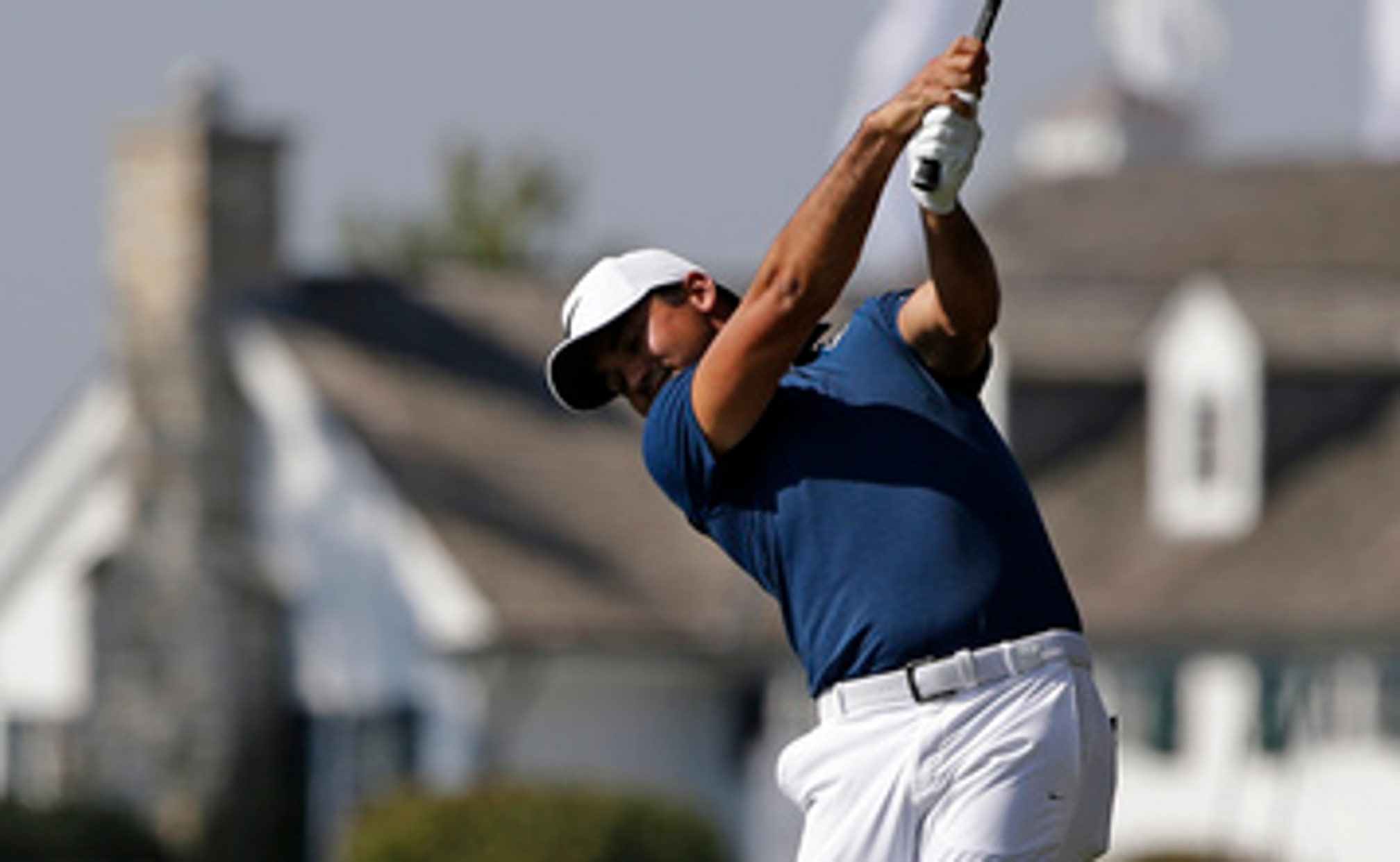 Day takes a baby step with a big round at BMW Championship
BY AP • September 15, 2017
LAKE FOREST, Ill. (AP) Jason Day made his first hole-in-one in nine years, shot a 6-under 65 and goes into the weekend at the BMW Championship with a chance to end 16 months without a victory.
It was a big day for more than just the 29-year-old Australian on Friday.
By becoming the first player to make an ace at Conway Farms this week, BMW contributed $100,000 to the Evans Scholars Foundation that will pay for a four-year tuition. Day also won a car and, not long after signing his card, he decided to donate that to the foundation to pay for another full scholarship.
Day said it didn't matter that he has a sponsorship deal with Lexus and really didn't need another car.
''I'm in a fortunate position, being able to not only impact one person but be able to impact another person's life,'' Day said.
It was a feel-good moment in charity, and on the scorecard.
Day began the year at No. 1 in the world with a goal of staying there all the way through December. Instead, he gave up the top ranking to Dustin Johnson within two months and has slipped all the way to No. 9.
He showed up at Conway Farms at No. 28 in the FedEx Cup with no guarantee of even reaching the Tour Championship. His back was bothering him. And in a jarring move, he decided to use an old school friend, Luke Reardon, as his caddie to replace the only caddie he ever had as pro - Colin Swatton, who doubles as his coach.
For two days, he has looked like the Day of old.
He goes into the weekend in the final group with fellow Australian Marc Leishman, who had a three-shot lead.
''Seeing the last two days, I know I still have it in myself to be able to hit the correct shots and go out there and try and win,'' Day said.
It helps being on a course where two years ago, Day opened with a 61 and went wire-to-wire for a six-shot victory that took him to No. 1 in the world for the first time. He already has three eagles this week, two of them on Friday. He chipped in from the back of the green on the par-5 14th, and then made his hole-in-one on No. 17 from 186 yards to a right pin with a 7-iron.
Day didn't see the entirety of the shot , turning his head away from dust that flew into his eyes. The ball landed in rough just short of the green, hopped out and rolled into the cup.
''I was actually going to play a little bit left,'' he said. ''Pushed it a little bit but I was trying to hit a high shot, 7-iron about 182 yards and land it there. Probably landed at maybe 181 yards. Landed just off the green and kind of rolled down. One of those ones you kind of get away with it.''
Day still feels far away from 2015, when he won the PGA Championship and a pair of FedEx Cup playoff events. The following year, he won his second World Golf Championship, the Arnold Palmer Invitational and The Players Championship.
Those were the days when winning felt easy.
''It's more of a grind,'' he said. ''I need to make the Tour Championship - that's my ultimate goal. When I was playing well, I didn't need to worry about it. I just knew regardless of what I did, I was going to play well.''
---
---