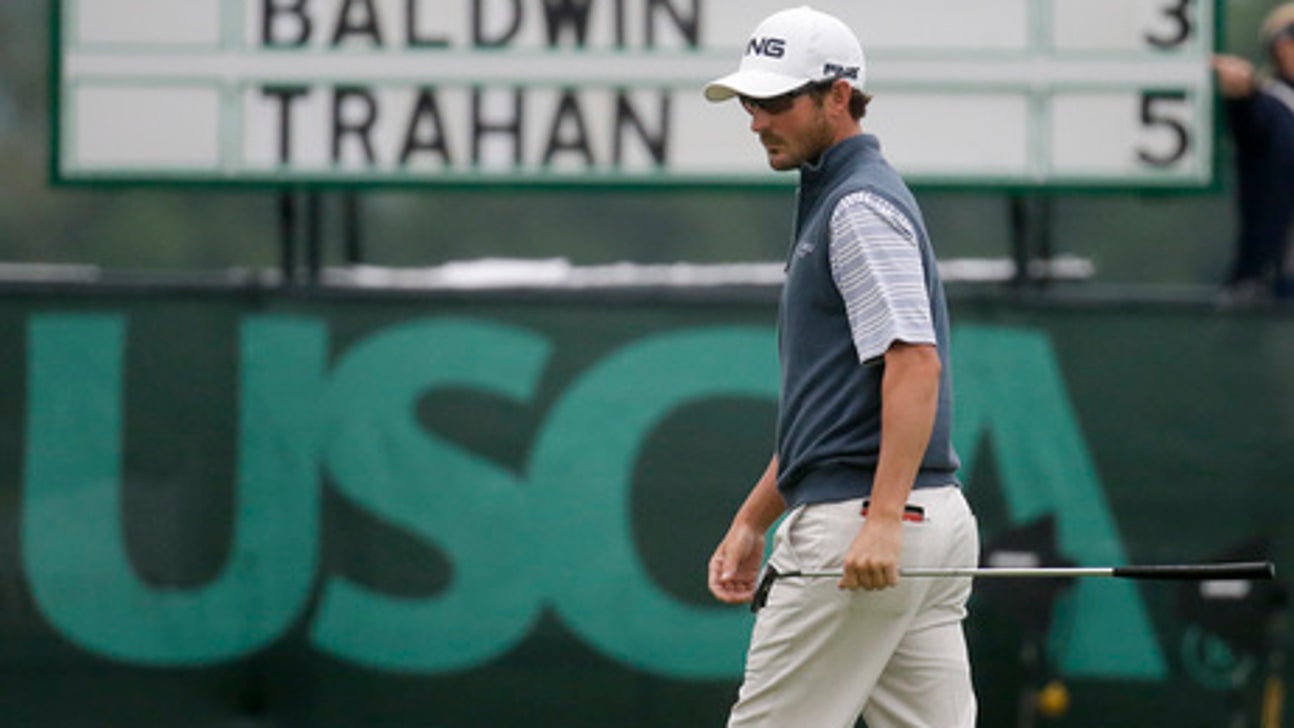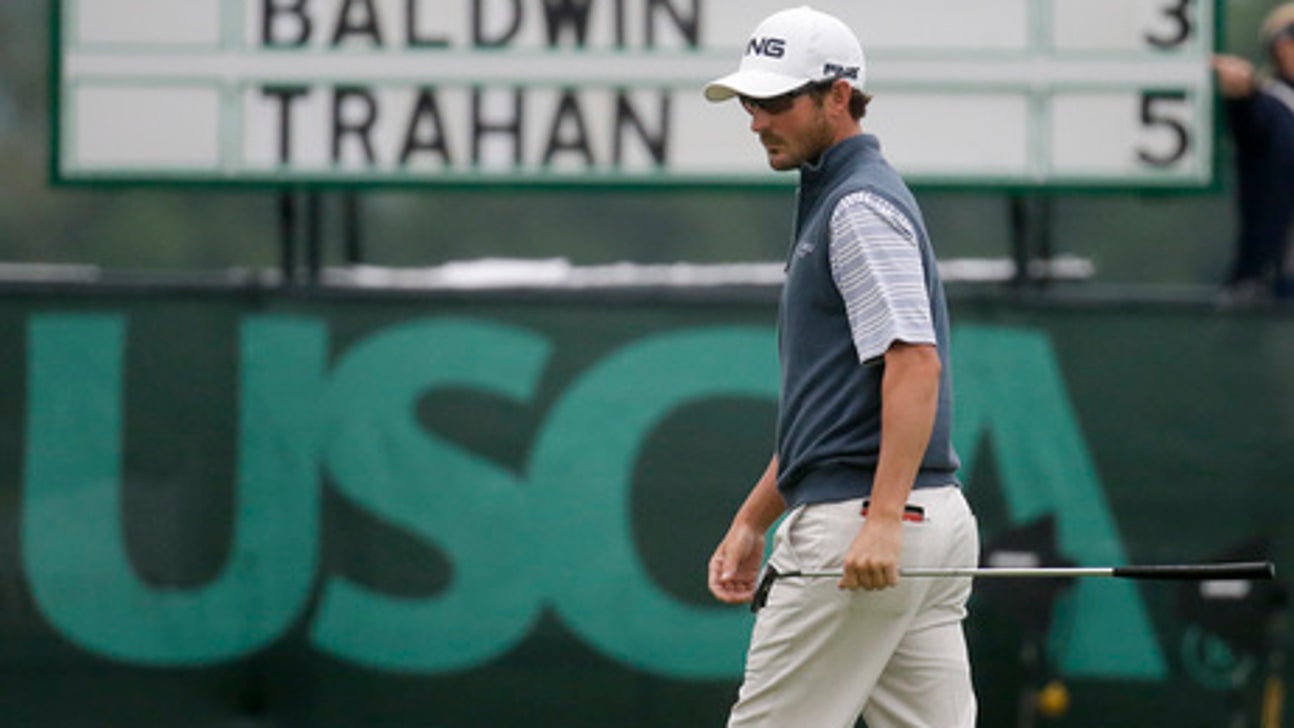 Column: Open so messy Oakmont squirrel will need a makeover
Published
Jun. 17, 2016 10:57 p.m. ET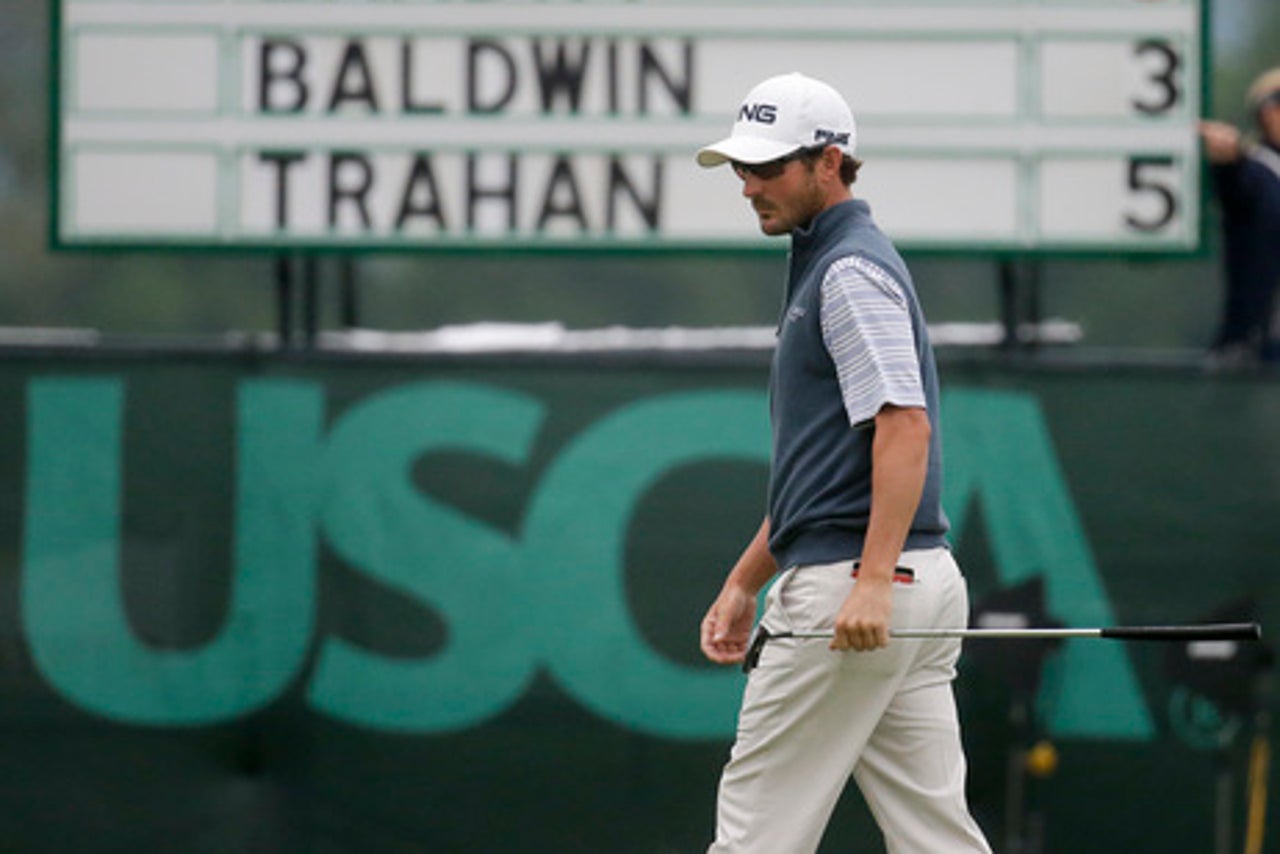 OAKMONT, Pa. (AP) This U.S. Open has become such a slog that by the time it's over, the Oakmont Country Club logo will need a makeover. The suggestion here is swap out the squirrel holding a ball for a golfer waving a white flag.
The locals occasionally refer to the course as ''Soakmont'' and rarely has the moniker been more fitting than during Round 1, when fast-moving storms swept across the place in three powerful waves, the last one mercifully ending play Thursday after only nine golfers had completed 18 holes. That left a big disparity in how many holes golfers in the 156-man field had to play Friday.
Overnight leader Andrew Landry, for instance, got a full night's sleep, then was back in place at 7:30 a.m. with nothing more strenuous than a 10-foot birdie putt to finish Round 1.
As he came through the gate early Friday, hundreds of spectators were still lined up on Hulton Road, kept off the course until 8 a.m. while groundskeepers mopped up the mess left by overnight rain. So when Landry - a U.S. Open rookie ranked No. 624 in the world, no less - rolled in the putt to reach 4 under, Oakmont was almost empty.
Asked whether he'd ever made a birdie on the 18th hole and heard nothing, Landry wisecracked, ''Yes, many times. It's called the mini-tours.''
But at least his work for the day was done. He'll return early Saturday to play Round 2, and if he makes the cut, Landry can expect to tee off in the third round around 2 p.m.
On the other end of the spectrum was Dustin Johnson, who teed off for his first round at 8:36 a.m. Friday, part of a group of 78 players who didn't set foot on the course a day earlier. He had just enough time to sign his Round 1 scorecard for a 67 before heading out for Round 2 in mid-afternoon.
Asked between rounds whether he had a game plan, Johnson said, ''You know it's going to be a long day. Still do everything exactly how you would if you were just playing 18.''
Granted, it's not like these guys are carrying bricks in the hot sun. But by the end of the day, after carding a 69 on his second 18-hole trip around Oakmont, Johnson had played 36 holes to Landry's one putt - yet the two shared the perch at 4 under atop the leaderboard.
If the weatherman cooperates and the plan hatched by U.S. Golf Association schedule-makers runs smoothly, everyone in the field will have two rounds under their belt by around 2 p.m. and the 60 or so players who make the cut will begin Round 3 shortly after that. Whether the reduced field begins that round in threesomes, or goes off both the first 10th tees to make sure they can squeeze in 18 holes, remains to be seen.
In any case, the plan is to make Sunday's final round - players going off as twosomes with everyone leaving off the first tee - look like just about every other U.S. Open final round for the last 50 years.
Confused?
Don't fret. So is just about everyone else at Oakmont.
Pro golfers are finicky and most are creatures of habit. The brutal rough and lightning-fast greens already had plenty of players fearing they'd be embarrassed or worse. A few get upset simply because their favorite brand of shampoo isn't available in the locker room. Even for those who've made all the other adjustments required to contend, the impromptu schedule here has messed with their dining and sleeping routines.
Take Masters champion Bubba Watson. He finished his Round 1 on Friday at 1 under, then learned he had an 8:06 a.m. tee time for Round 2 on Saturday.
''I need 12 hours of sleep. I get cranky,'' Watson said. ''I'm not going to get my 12 hours of sleep tonight.''
He probably won't be the only one, but there's scant evidence that a good night's sleep is going to make a difference at Oakmont. One of the most interesting things about the chaos is that the golfers who teed off Thursday morning finished, on average, two shots higher than their counterparts by the time both halves of the field completed Round 1.
''It has just been a really, really long day on a really tough golf course,'' said Lee Slattery, even after two rounds, speaking for most of the players in the field. ''I'm going to sleep well tonight, that's for sure.''
---
Jim Litke is a national sports columnist for The Associated Press. Write to him at jlitke(at)ap.org and Twitter.com/JimLitke
---