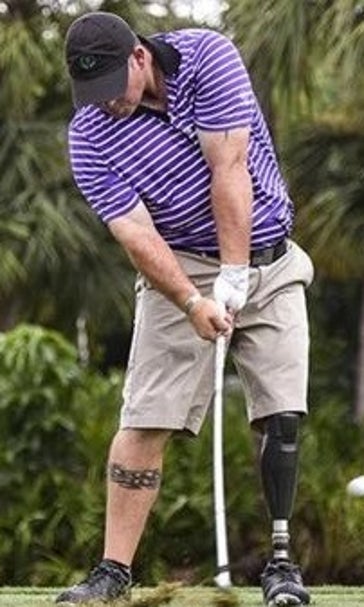 Chad Pfeifer, military veteran amputee, inspires in pro golf debut
July 10, 2015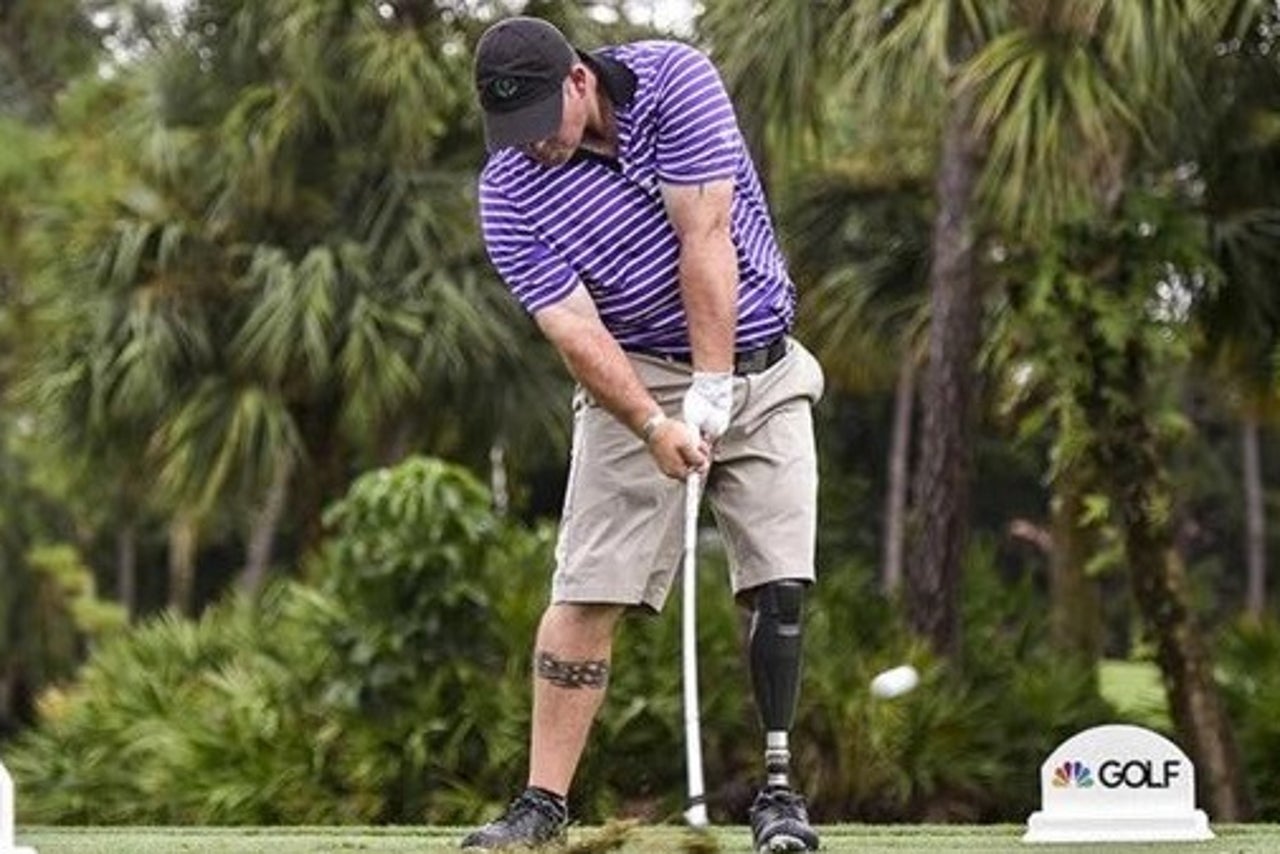 Chad Pfeifer, a retired United States Army Corporal, had his left leg amputated above the knee in 2007 after an explosion hit his patrol vehicle. He was serving in Iraq at the time. On Thursday, Pfeifer made his professional golf debut.
And he shot a pretty damn good round.
Pfeifer posted a 4-over 75 in the first round of the Web.com Tour's Albertsons Boise Open. A swarm of fans followed him all afternoon at Hillcrest Country Club.
"It's pretty cool," Pfeifer said after the opening round, per Royce Thompson of PGATour.com. "To have all these people following me around and cheering for me is pretty special for me. A big part of that gallery is family and friends, so it's nice to get the cheers."
Pfeifer's four bogeys came on the back nine. He hit an impressive 9-of-14 fairways and 10-of-18 greens.
"I started out with some nerves; I just played steady for the first nine," he said. "I had one bogey on the front, but I felt pretty good. It took me a while to get the putter going. Even when I felt like I was putting a good roll on it, they just weren't dropping, but I still feel good about where my game's at."
He returned Friday and shot a 76, missing the cut for the tournament. But judging from the reaction around him, he was hardly a loser this week. As he ended his round Friday, fellow pros joined fans in waiting for him to finish so they could cheer and congratulate him on the accomplishment in a touching scene.
Pfeifer received a sponsor exemption to be able to play in the Albertsons Boise Open. The 33-year-old has been an avid golfer since getting his prosthetic leg, and he is now working his way toward the ultimate goal of playing on the PGA Tour.
As if he wasn't already feeling enough butterflies, Pfeifer grew up just outside of Boise.
"I'm just going out and hoping to represent my hometown well, represent wounded veterans and people with disabilities," he told Ava Wallace of USA Today earlier this week. "I think that self-pressure is what's gotten me in some past tournaments, but I've played more and more over the past two years, so I'm excited."
We've seen some amazing athletes who are able to overcome disabilities (like this incredible lacrosse player), and it's always inspirational. Pfeifer is certainly no exception, and we wish him luck in his PGA Tour dream.
He certainly has plenty of folks rooting for him -- even the legendary Arnold Palmer himself, who surprised Pfeifer during a live ESPN interview.
---