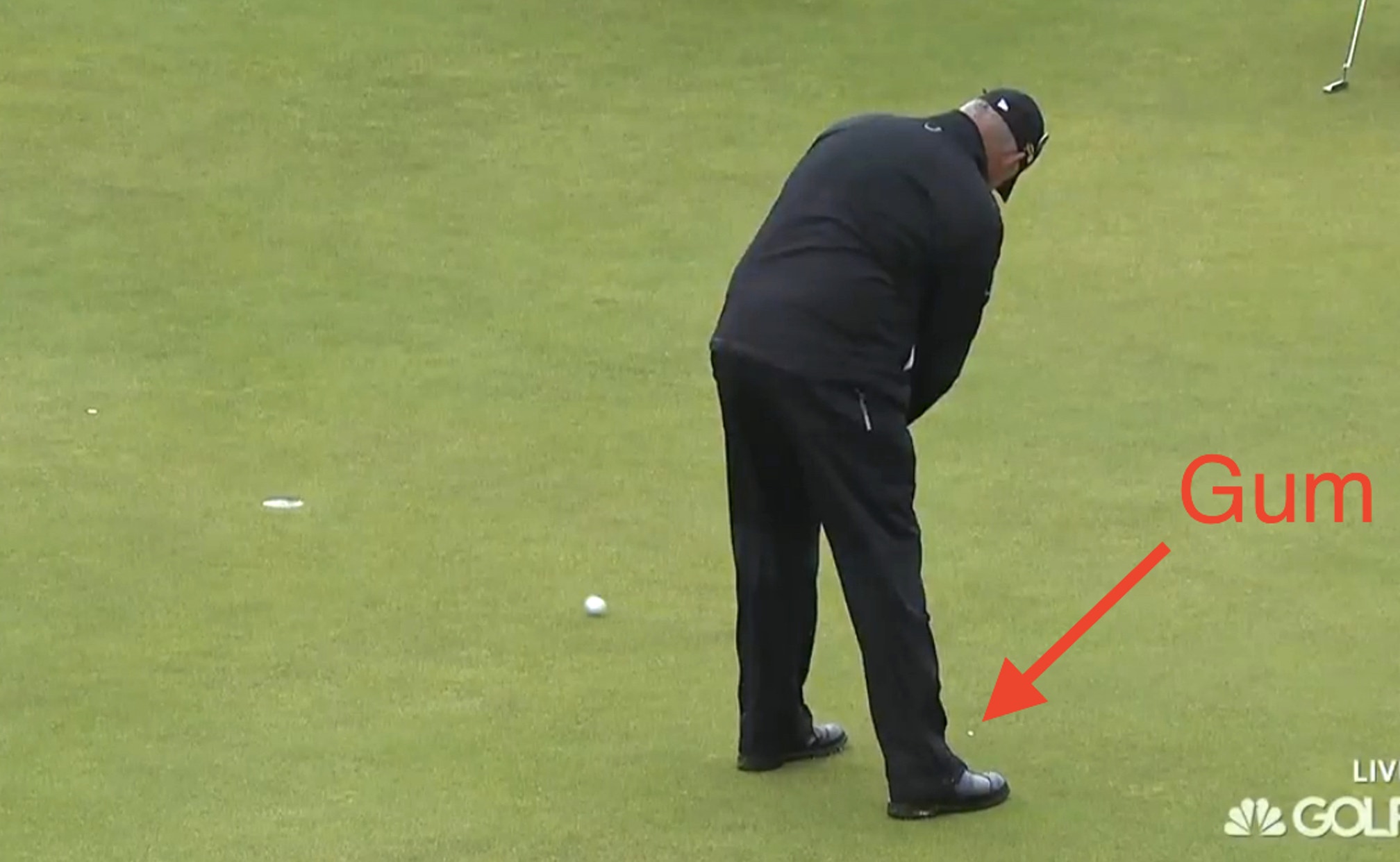 British Open golfer drops gum while putting, picks it up and keeps chewing
BY Cameron DaSilva • July 15, 2016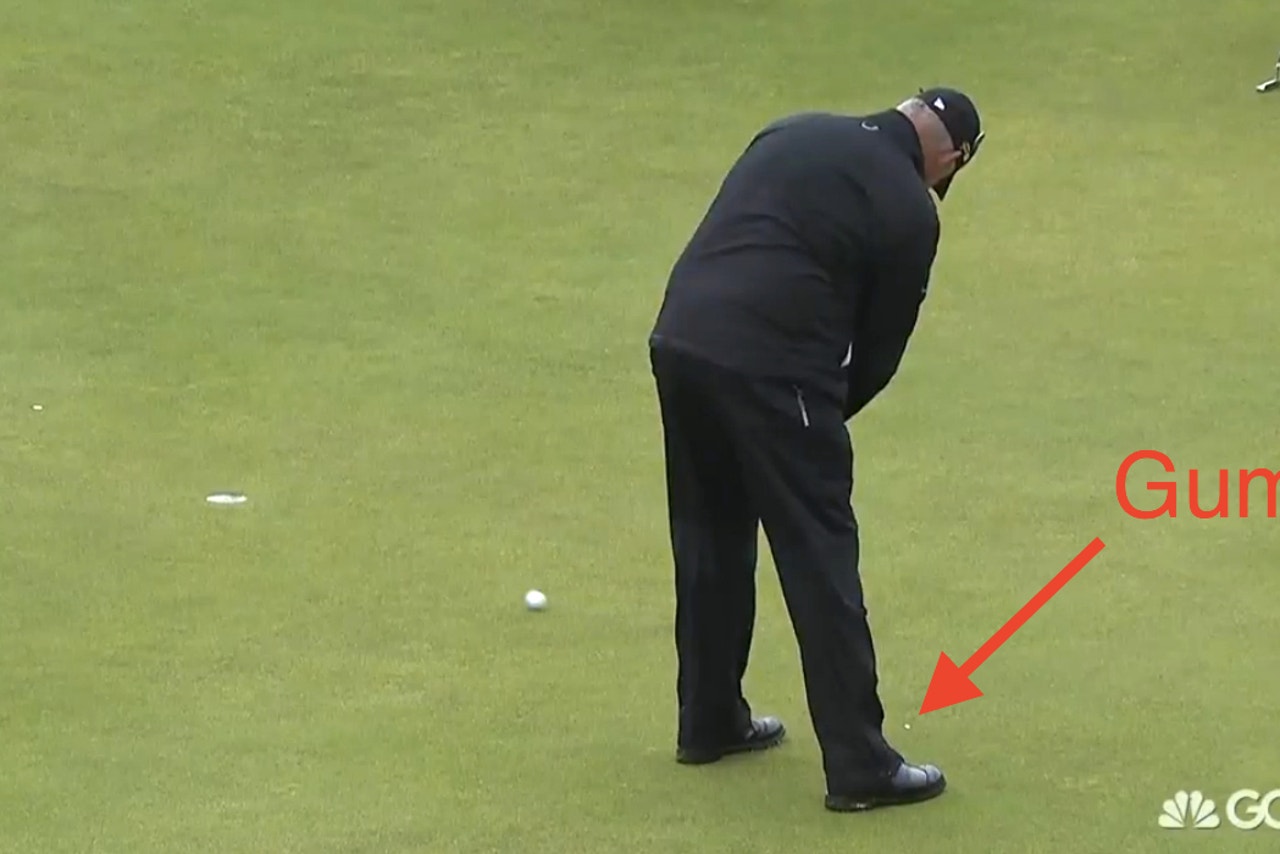 Darren Clarke is among the oldest players in the field at the Open Championship this week, so he's loaded with experience. Not just on the course, but in general everyday life.
During Friday's round, he proved that to be evident. While putting on the 14th hole, Clarke's gum fell out of his mouth as his ball was rolling towards the cup. The putt went in, and after it dropped, Clarke proceeded to pick up his gum and continue to chew it after doing some inspecting.
We're not saying Clarke should have put the gum back in his mouth, but he did use the five-second rule. After all, those greens are as pristine as they come, so no harm no foul.
Clarke fired an even-par 71 on Thursday and remains level through 10 holes in his second round.
---
---