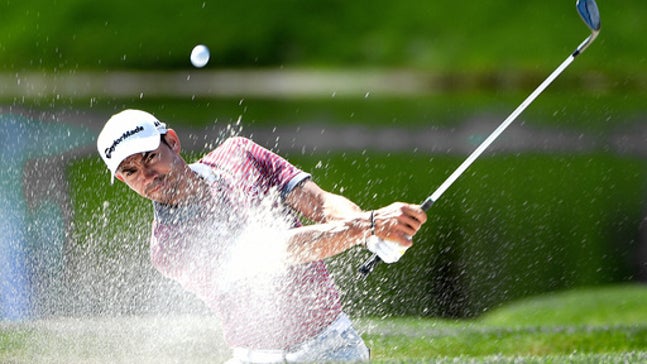 Arnold Palmer Invitational to raise purse in big way in 2017
Published
Mar. 16, 2016 7:33 p.m. ET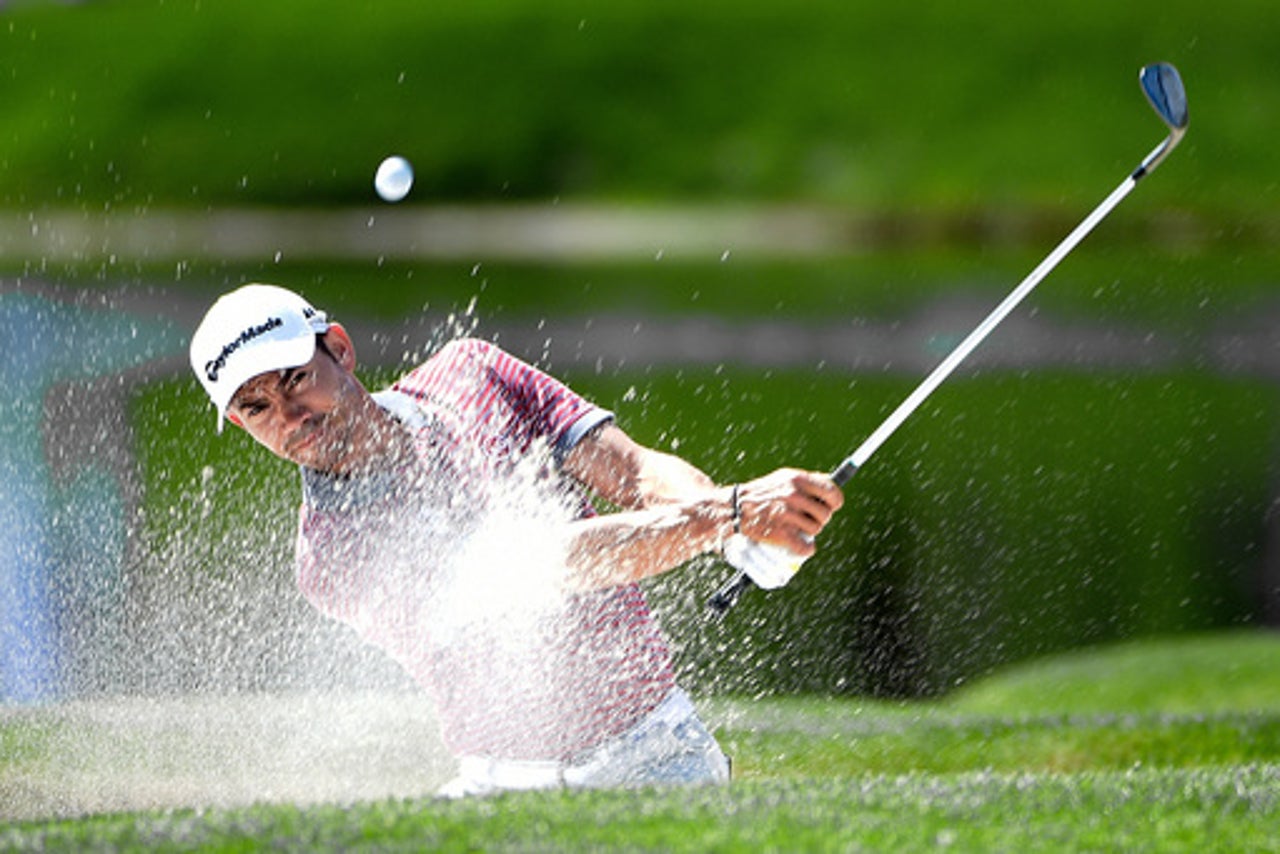 ORLANDO, Fla. (AP) The most noticeable change to the Arnold Palmer Invitational won't be on the golf course.
It will be on the check.
Palmer's tournament at Bay Hill, already elevated because the winner gets a three-year exemption, received an even larger boost with an $8.7 million purse starting in 2017. That's an increase of $2.4 million from this year and makes it the richest PGA Tour event this side of the majors, The Players Championship and World Golf Championships.
The Memorial, host by Jack Nicklaus and also awarding a three-year exemption, announced a purse increase to $8.5 million this year.
Here's one way to put the Bay Hill boost into context: Palmer earned $1,861,857 in his PGA Tour career. Based on the typical formula of 18 percent going to the winner, the Arnold Palmer Invitational champion next year will get roughly $1,556,000.
''Arnold Palmer is unquestionably one of the most important figures in the history of professional golf and someone who brought its appeal to the masses through his thrilling, go-for-broke style of play that transcended the game,'' PGA Tour Commissioner Tim Finchem said. ''This tournament is an important part of Arnold's legacy, and collectively we were inspired to work together to further advance its stature.''
As part of the changes, the newly established ''Arnie's Army Charitable Foundation'' will manage the tournament as the host organization.
Palmer's charitable focus has been on the well-being and development of children and youth. The Arnold Palmer Medical Center includes the Arnold Palmer Hospital for Children and the Winnie Palmer Hospital for Women & Babies.
Now, the new foundation wants to partner with other charitable works by PGA Tour players who share the same interests.
Alastair Johnston, head of Arnold Palmer Enterprises, said two or three players whose foundations are aligned with Palmer's mission will be selected for support. Johnston said Palmer has committed at least $10 million to Arnie's Army to make sure the charitable work is sustained.
''The foundation is going to encourage PGA Tour players to share the spirit of philanthropy,'' Johnston said. ''We're going to financially support selected young professionals whose charitable ambition is aligned with Arnie's Army.''
---
ON SECOND THOUGHT: Rory McIlroy was among the players who spoke out strongly for the ban on the anchored stroke used for belly putters and long putters, a new rule that was passed and took effect this year.
The player who received the most attention was Adam Scott, who had been using a long putter for nearly five years.
Scott played with McIlroy in the final round at Riviera, where Scott was runner-up. They played together in the third round at Doral, and a day later Scott rallied to beat McIlroy for his second straight victory (Scott won the Honda Classic the week before).
''I think we should bring the anchored putting back,'' McIlroy said with a laugh. ''I was all for getting rid of it. Now I'm all for keeping it. He's obviously put a lot of work in with the putter and it's paid off big time, so it's great to see.''
---
GRAND SLAM: Rory McIlroy gets another shot at the career Grand Slam when he goes to the Masters. The only other player to complete the feat at Augusta National was Gene Sarazen in 1935, before anyone talked about a Grand Slam in professional golf.
''I would love it to be this year, but if not, I'm going to have plenty more chances,'' McIlroy said.
McIlroy suggested that he thought the U.S. Open would have been the toughest leg to achieve. He won at Congressional in 2011 when the course was soft from rain, and McIlroy shattered the scoring record (268) by four shots.
Asked if it made it easier or harder that the Masters was the last leg, he laughed and said, ''I'm not going to elaborate on that. I'm just glad I've won a U.S. Open. Put it that way.''
---
DIVOTS: Ryan Ruffels of Australia, who received a sponsor's exemption to the Arnold Palmer Invitational, was born in the Winnie Palmer Hospital for Women & Babies. Ruffels' father is an Australian tennis coach (and former doubles player in Grand Slam events) who was living at Isleworth when Ruffels was born. ... Jason Day has finished a combined 35 shots out of the lead in the three tournaments he has completed this year. ... Thomas Pieters of Belgium, who won the NCAA title at Illinois in 2012 at Riviera, is playing his first PGA Tour event in America.
---