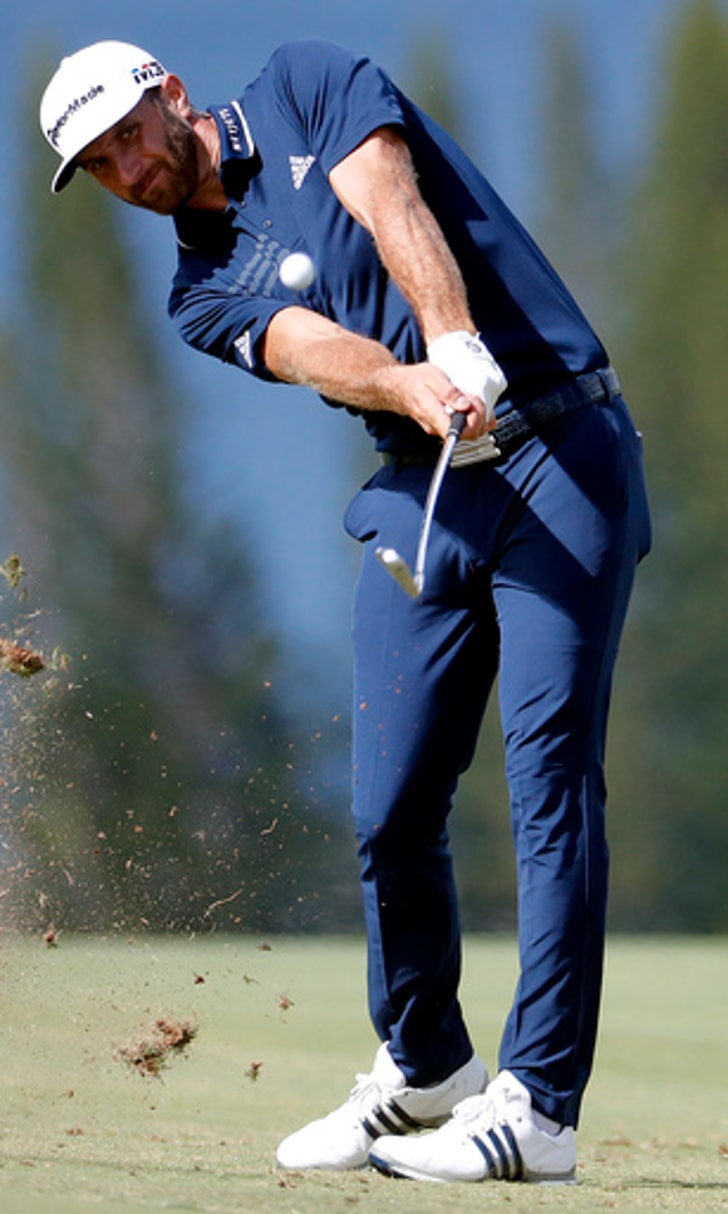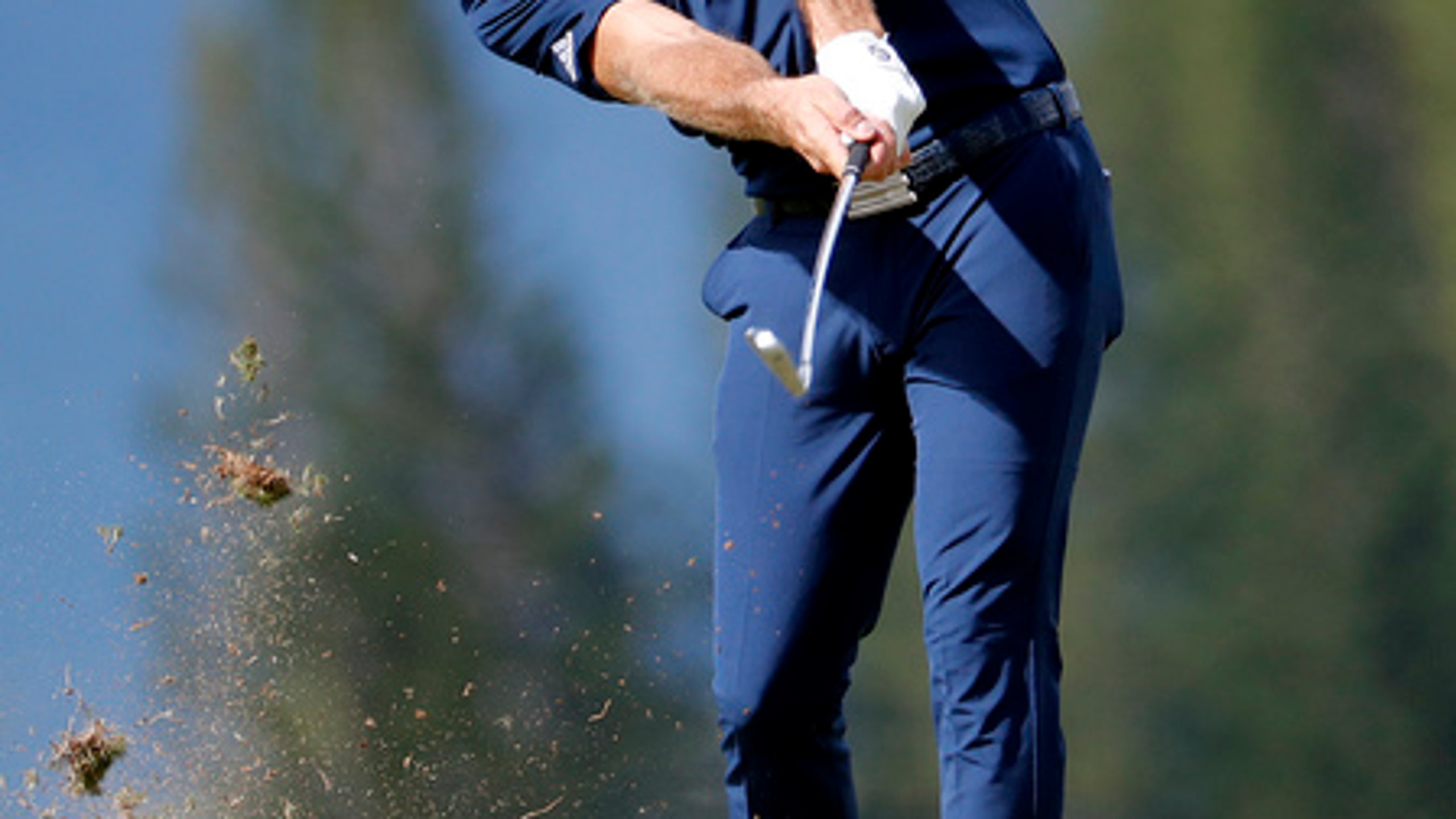 A near ace and a big win for Dustin Johnson at Kapalua
BY AP • January 8, 2018
KAPALUA, Hawaii (AP) Dustin Johnson hit one of the best shots he never saw.
Not all of it, anyway.
The Sentry Tournament of Champions had reached that stage where all that was left to decide was the margin by which Johnson would win. He had a two-shot lead to start the final round at Kapalua, stretched to six shots at the turn and was leading by five when he reached the 343-yard 12th hole, where the final 120 yards are down the a steep hill with the Pacific Ocean on the horizon.
That's where Johnson delivered the signature moment in the first PGA Tour event of the new year.
He knew his drive was good when he hit it. What he missed was the ball catching the right bounce to feed it onto the green, and then rolling straight toward the pin until it stopped just inches away from a hole-in-one.
''I could see it until it landed, but I knew it was on a good line,'' he said. ''I know exactly where I want it to come down out of the air, and it did. So I knew it was going to be pretty good. I just didn't think I was going to have a tap-in.''
When informed how close it was by Golf Channel reporter Jim ''Bones'' Mackay, Johnson told him he caught it a little thin.
He was joking.
The way he played the Plantation Course, it was hard to tell.
Johnson made up for his last PGA Tour event - the HSBC Champions in Shanghai, where he tied the worst kind of record by losing a six-shot lead - by turning the Tournament of Champions into a statement that he has been No. 1 in the world the last 11 months for a reason.
Playing in the last group, he produced an 8-under 65 for the best round of the tournament. He led by at least five shots over the final 11 holes. He finished at 24-under 268 and collected the 17th victory of his PGA Tour career.
Johnson now has won in 11 straight seasons.
''If I can play like that every week, I'm going to win a lot of times,'' he said.
The eight-shot margin of victory was his largest ever, and it was one short of the tournament record set by David Duval since this event moved to Kapalua in 1999. Jordan Spieth also won by eight shots in 2016.
''On this course, it's tough the way the wind was blowing today,'' said Brian Harman, who played in the final group with him and couldn't keep up, especially on the 12th hole. ''He knocks it to a foot on 12 for eagle, and I'm having to lay up to 130 yards. I mean it just, he's very talented off the tee and he used that to his advantage today.''
Jon Rahm made his Kapalua debut by closing with a 69 to finish second. The 23-year-old from Spain moved to No. 3 in the world.
The way Johnson was playing, everyone was playing for second.
''It's no easy task to catch DJ,'' said Rahm, who lost to Johnson in the final of Match Play a year ago.
Johnson lost a six-shot lead in the final round of the HSBC Champions in Shanghai last fall, his most recent PGA Tour start. Johnson has a short memory, and he never thought about China until it was mentioned to him on Saturday.
That proved to be only more fuel for him.
''I came out today with a lot of focus and I knew I wanted to play really well and not even ... I didn't want it to have to come down to the last couple holes,'' he said. ''More for myself and confidence, after what happened in Shanghai, I wanted to prove to myself that I still ... that ain't going to happen again.''
Instead, he produced a round that was entertaining even though the tournament was never in doubt.
Johnson joined Stuart Appleby (three times) and Geoff Ogilvy (twice) as the only multiple winners at Kapalua. He also won in 2013 when it was shortened to 54 holes because of wind so strong the start of the tournament was delayed for three days.
Harman closed with a 72 to finish third, while Hideki Matsuyama (66), Pat Perez (69) and Rickie Fowler (70) were another shot behind.
Johnson went 66-65 on the weekend.
He now takes a week off before going to the Abu Dhabi HSBC Championship against another strong field, this one on the European Tour, before returning to face more of the world's best at Pebble Beach.
''I got off to a great start, and I want to keep it going,'' Johnson said. ''Everything is going in the right direction.''
---
---