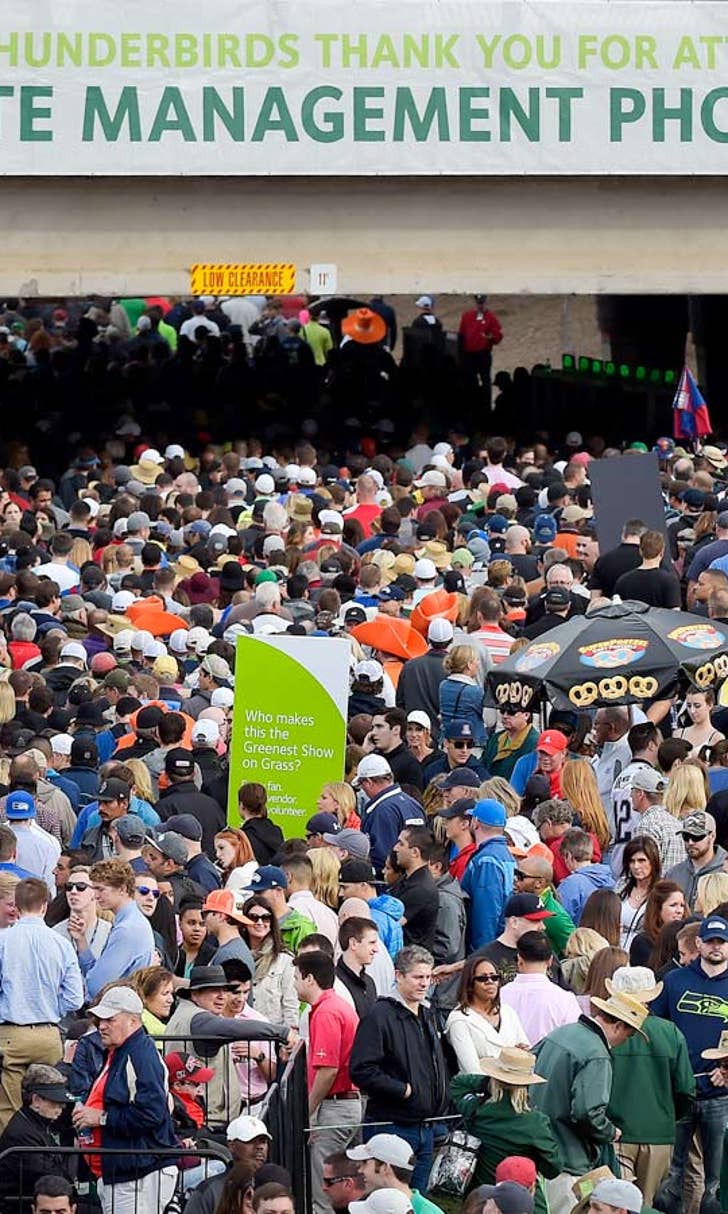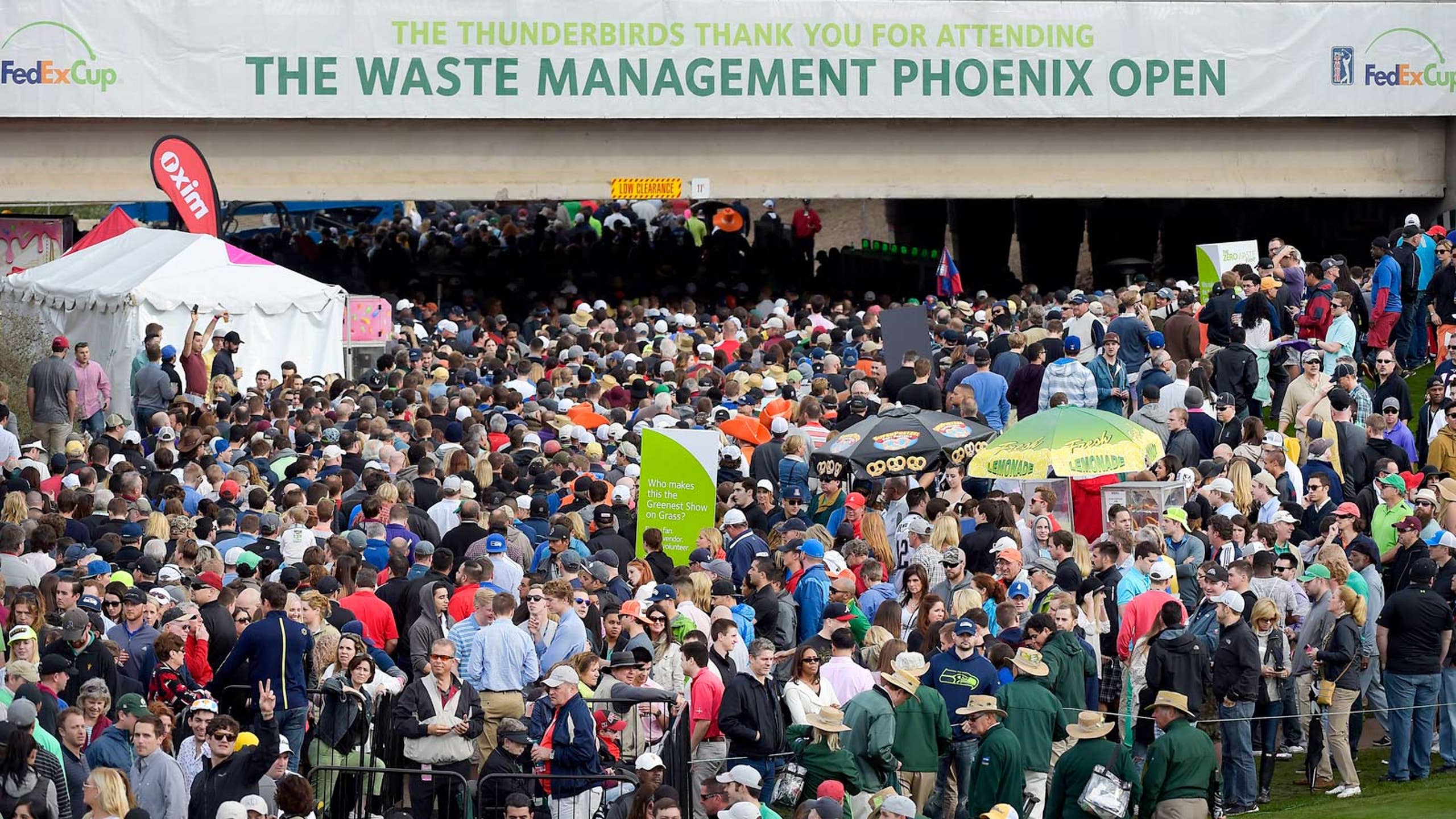 A fan's guide to golf's biggest party, the Waste Management Open
BY Shane Bacon • January 31, 2016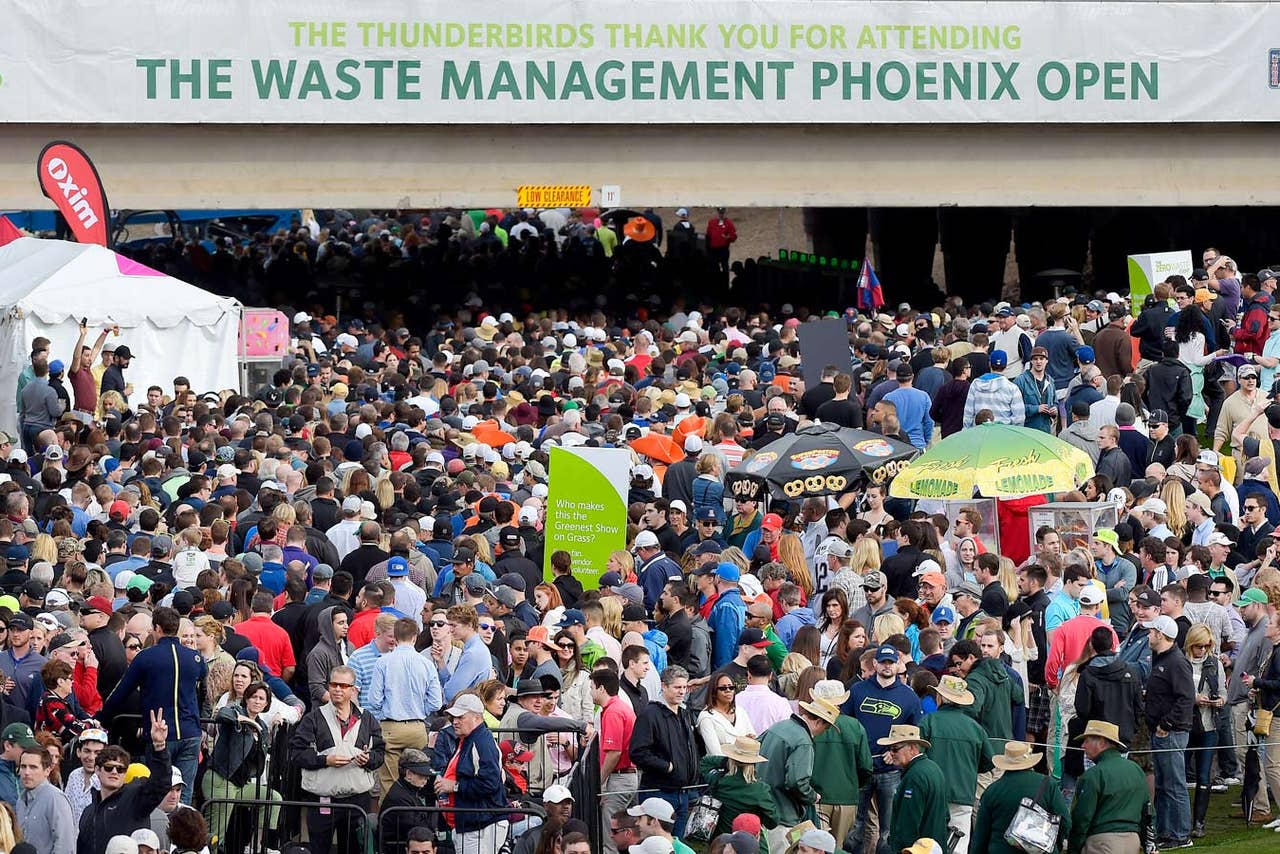 SCOTTSDALE, Ariz. — It's officially Waste Management Open week, that time of year when hundreds of thousands of golf fans (and mostly non-golf fans) get tickets and box seats in order to converge on TPC Scottsdale and the greatest show on turf.
The Waste Management is a seriously amazing sporting event, with so many people out to show that a golf tournament doesn't have to be 60-year-old bankers golf-clapping a nice birdie putt with the upmost respect. It's loud, it's intense, it's exciting and more than anything, it's cool, something golf can always use a little more of.
So what is worth seeing and doing while out this way for the event? We have you covered for food, bars and so much more.
Where should we golf?
This question usually is followed by another that might be more important: "What type of golfer are you?"
If you want the full Scottsdale experience, here are the courses you should check out:
We-Ko-Pa. both courses here are fantastic, so don't feel like you must get on one or the other. It's close enough that you won't be in the car all morning if you're trying to get 18 holes in and head out to the Waste Management for afternoon viewing but far enough away that the traffic of the event won't mess up your scheduling.
Quintero. More of a hike from the event but a drive that is definitely worth it for one of the most beautiful desert golf courses in all of Arizona. Be warned, the golf course is difficult, but as long as you know that going in, you'll enjoy the views and the experience of this remote golf destination.
Camelback, Ambiente. A great redesign of a golf course that seems to be more enjoyable each time you play it, the nice thing about Camelback is the location. A 36-hole facility, the golf course is just minutes from Old Town Scottsdale and not too far south of TPC Scottsdale if you're trying to squeeze both in on the same day.
If you are interested in a little bit more of an affordable situation, I would suggest checking out Papago. A municipal golf course in the center of Phoenix, Papago is a very solid public course that won't break your wallet and offers spectacular views and a great test of golf for all 18 holes. If you just want to hit some range balls, Papago should also be your choice. This is the view you get when you drop your cash down for a bucket of balls. Not bad at all.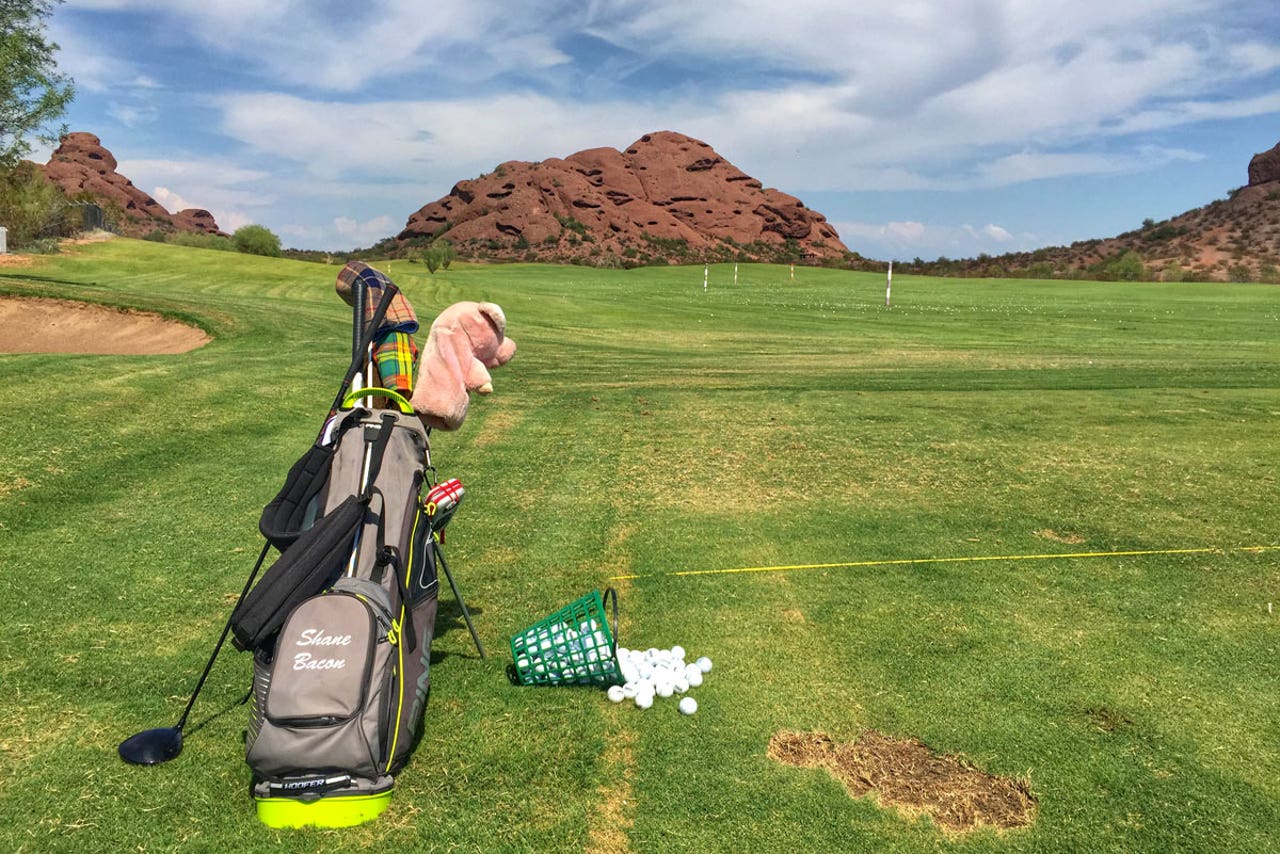 Not bad, right?
A couple of other spots worth looking at: Southern Dunes is a serious drive south but worth it for the championship-style golf course; Troon North is always a must-play if you want to do the full Scottsdale golf experience; and the Phoenician is a beautiful resort-style golf facility with 27 holes and some of the most amazing views of any course in the Phoenix area.
Where to eat?
For most visitors, the inevitability of the situation is that all roads (and Ubers) end up in Old Town Scottsdale.
The Mission. This is an amazing spot for good, refreshing Mexican food and is located right in the middle of everything. The pork shoulder tacos for two is the way to go if someone feels like sharing a meal, plus, you can't go wrong with any of the margaritas.
Craft 64. This is new hot spot in Scottsdale to grab craft beers and some amazing pizzas, but expect a wait as more and more people are sniffing out the amazing pies. 
Sumo Maya. This is also worth a trip if you have a group that is down to share a lot of small dishes, with the Asian and Mexican combinations coming out delicious and tasty.
If you are looking for a sports bar in the area, check out Cold Beers and Cheeseburgers, a place with as many televisions as patrons and a great menu that will take care of that burger fix if you need something to soak up the suds of an all-day experience at the Open.
If you are flooding out of the Open and want something close, the O.H.S.O. Distillery just down the road from TPC Scottsdale is a great spot to wind down and have some local beers and some grub.
Also, if you don't mind a drive, Bryan's Black Mountain Barbecue in Cave Creek has really spectacular meats and adds live music certain nights to an already awesome ambiance. Make sure someone at the table orders the ribs and thank me later.
Where to drink?
To be fair, you can walk around the Scottsdale area and stumble into about 40 different establishments to get your drinking on, but some of the ones I would check out if you're new to the area are below.
Bevvy. It has a good environment with a clean look and nice television setup, and it's a great spot to have a couple of drinks to start the night as it sits right in the middle of all the commotion of Old Town Scottsdale.
Wasted Grain. A good spot to spend the evening, with plenty of room to hang, drink, play bags or dance, depending on what you're interested in doing.
DJ's. It seems to be the one living dive bar still in Scottsdale but has enough going on that you don't think you've left the area completely.
Coach House. A place that makes the "Elf" department store look like a full on war on Christmas, Coach House is the oldest bar in Scottsdale and leaves the Christmas lights up until Valentine's Day, so go for a little throwback to the holidays and a couple of fresh drinks at one of the coolest establishments in the city.
What else is there to do?
Scottsdale has a Top Golf, which will be hoping all week so make sure to get there early enough and expect a wait, but the nice thing is the casino is just across the parking lot, so if you want to go throw a couple of bucks down on Blackjack, you can pass the time that way.
Despite being in the city, Scottsdale has some great hiking, but it goes beyond the always-popular Camelback Mountain. Give Squaw Peak a go, with some beautiful views of the entire valley from the summit, and Tom's Thumb is a good hike if you're staying in North Scottsdale and want a moderate challenge.
Downtown Phoenix has been transformed the last few years from a place you avoided to a place with a ton of things going on. If you are interested in a Suns game during the week – check out their schedule here -- get to downtown early and test out a few of the establishments that hug the arena area. The NHL's Phoenix Coyotes play in Glendale, west of the city and play two games this week.
And what about the golf?
Just pick your poison depending on what you're wanting to do there. If you are a die-hard who wants to see golf, get out to the 13th and 14th, firework holes on the back nine that won't be packed by fans.
Getting a glimpse of the 16th is important for first timers, but I always suggesting getting there super early as it gets more and more packed the longer you wait in the afternoon. Also, the 17th has some new corporate grandstands this year, so expect it to be the most talked about place to hang out at the Waste Management.
Shane Bacon is a regular contributor to FOXSports.com's golf coverage. Follow him on Twitter at @shanebacon.
---