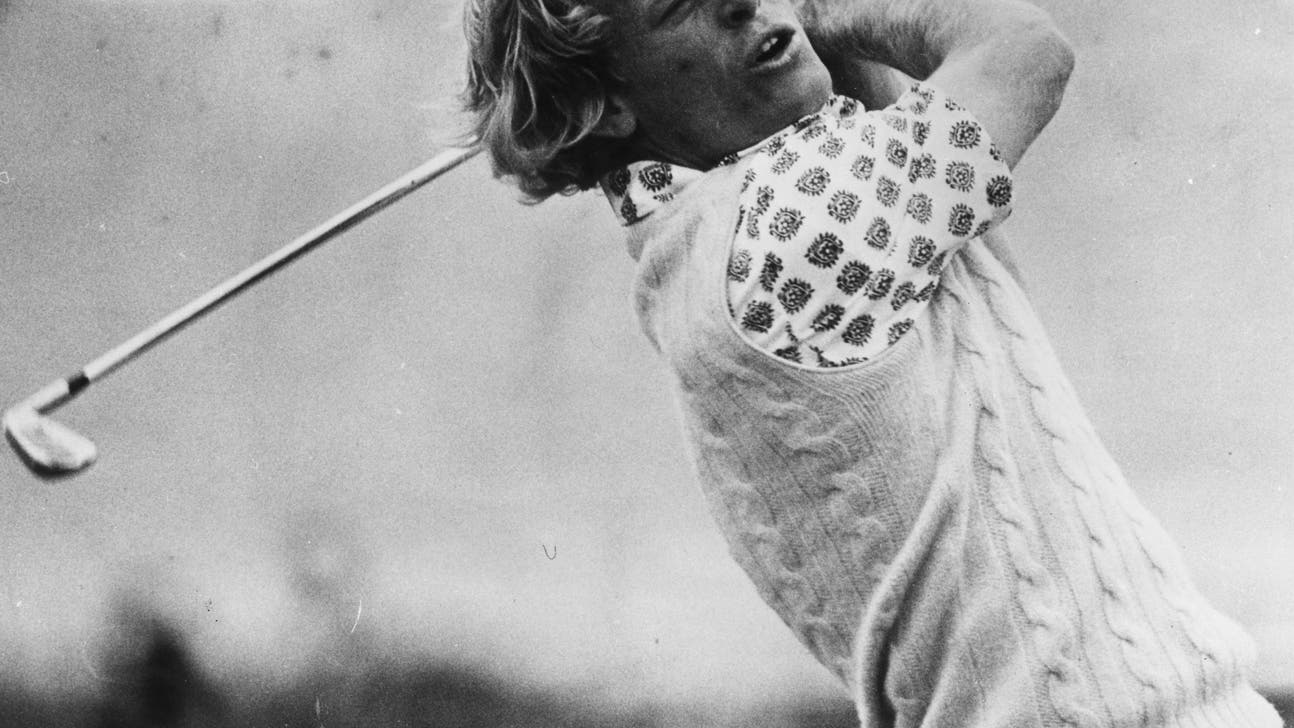 18 things you didn't know about Johnny Miller's underrated (yes, underrated) 63 at Oakmont
Published
Jun. 15, 2016 2:45 p.m. ET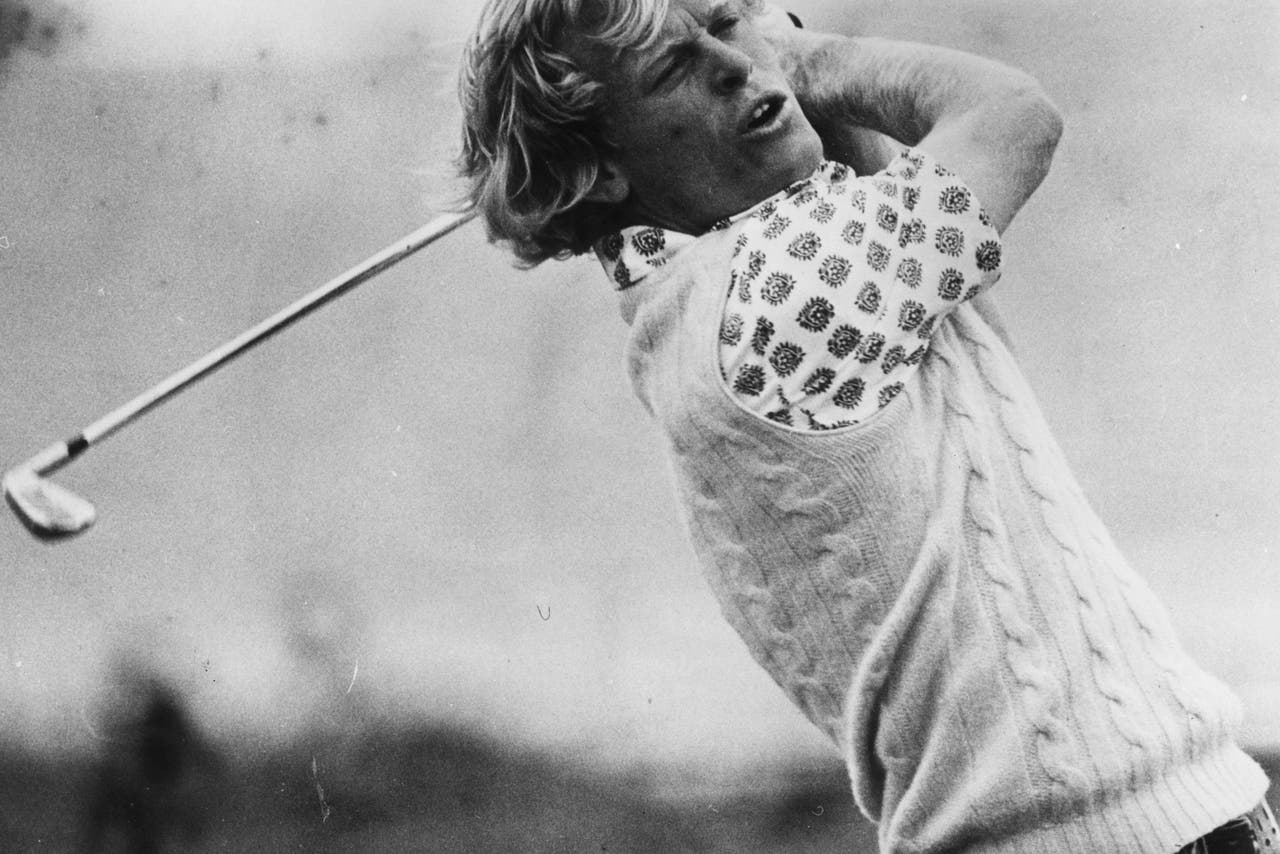 None of it's true. If anything, Miller's round is even better than history gives it credit for. Here's why:
1. Contrary to some myths, Oakmont was not playing easy the Sunday of Miller's 63. True, the greens weren't playing as fast as they can at the course, but they were hardly slow. Scoring was the same Sunday as it was in the tough opening round on Thursday. Only four players broke par for the day, including a forgotten 65 from Lanny Wadkins, a score that shouldn't be seen as an indictment of the impressiveness of Miller's score. Wadkins, who was a 23-year-old U.S. Amateur champ fresh out of Wake Forest, put together one of the great all-time rounds himself; it just happened to be overshadowed that day.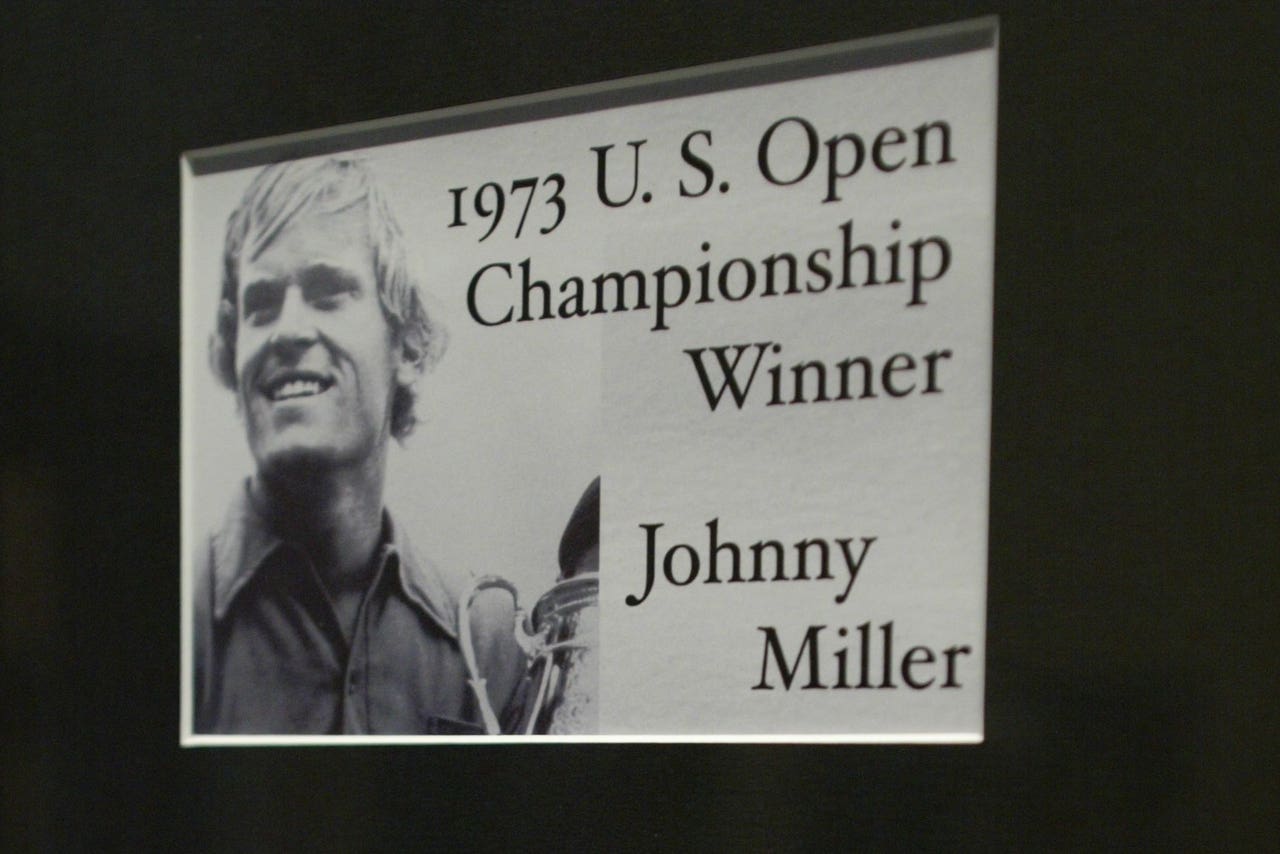 (Rick Stewart/Getty Images)
2. There have been apocryphal stories about that day - sprinklers were accidentally turned on, a downpour had drenched the course overnight - but studies by historian Steve Schlossman of Carnegie Mellon have put most of those stories (and some others) to rest. On Sunday, the course was in tip-top, championship shape.
3. Miller shot the first 63 in a century of major golf and he did it on a course whose very design was intended to be as penal as possible. Since then, there have been 26 rounds of 63, but only three of those came at the U.S. Open, (one more than the Masters). The PGA Championship has the most 63s with 13. The British Open has given up eight. Someone going 62 or lower has felt inevitable for years, but here we are.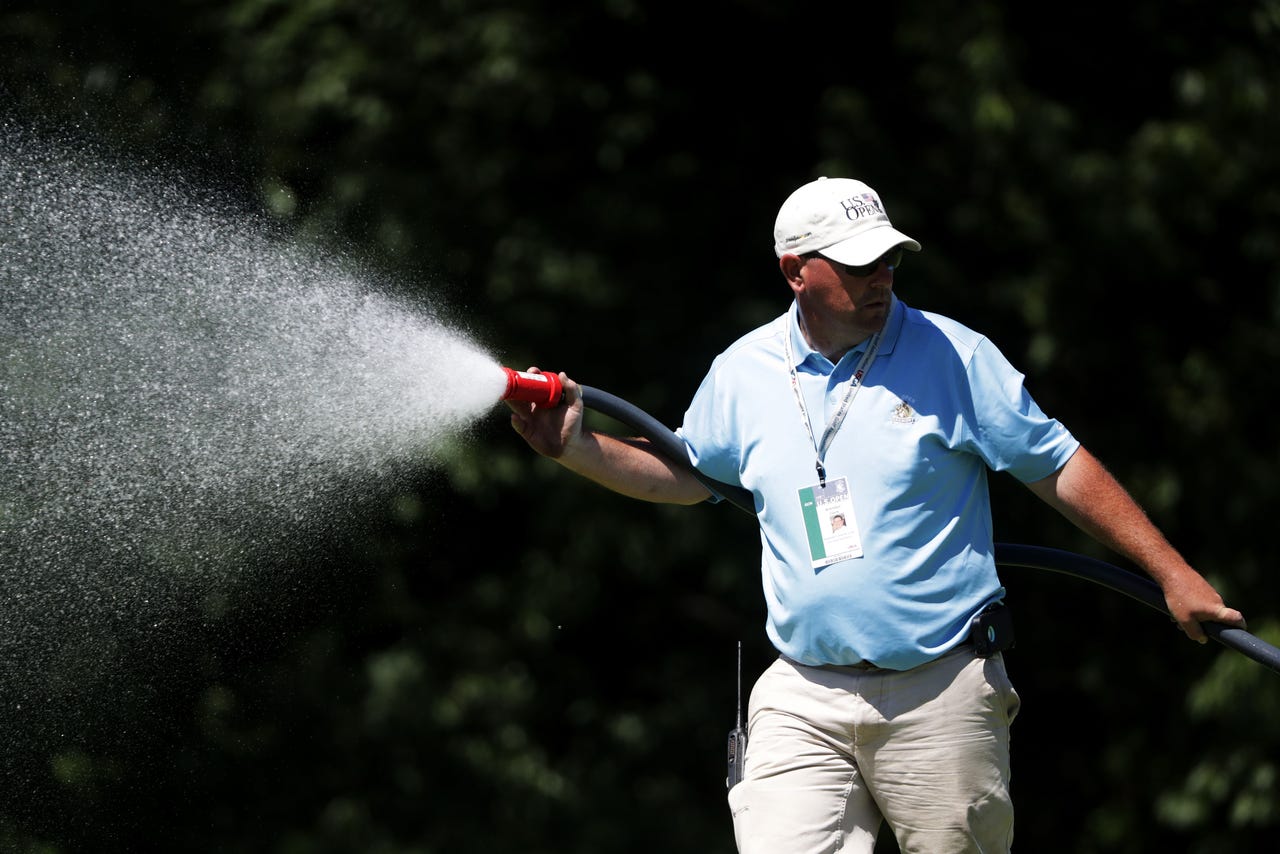 (Sam Greenwood/Getty Images)
4. Even if someone breaks 63, the manner and context of the round will almost certainly be overshadowed by Miller's, which brought him from six shots back to win one of the most prestigious tournaments in golf.
5. Amazingly, Miller's round was hardly perfect. It's not like he was leaving shots all over the course, but he missed two makeable 10-footers on Nos. 13 and 17 and had a three-putt bogey at No. 9. For the day, he had nine birdies, eight pars and a bogey. (The course was a par-71 back then; it would later become a par-70.)
6. Miller broke the Open scoring record of 65, which had been shot by a club pro from Long Island (Gene Borek) and lasted all of 48 hours. Yes, Borek had put up the 65 in Friday's second round. That second round did play easier than the others at Oakmont thanks to that sprinkler malfunction that was later thought to have happened on a different day. In all, 19 players broke par - a record at the time.
7. The 26-year-old hit every green in regulation, meaning he was putting for birdie on all 18 holes. In a testament to the difficulty of Oakmont's greens, it's amazing that he putted so well and still only finished eight-under, especially when you consider that in the first two rounds, Miller's putter was his savior.
8. Only six men have ever shot a 63 en route to winning a major. Miller was the only to do it in the final round.
9. Speaking of the final round at majors, it has allowed just four 63s, all of which were from players well out of contention. Somewhat surprisingly, the third round has also given up just four 63s (the surprise coming from the idea that Sunday should be tougher, given the theoretically harder hole locations). First rounds have allowed eight 63s, while the second round has been the best place to make history, giving up 11 record-tying rounds.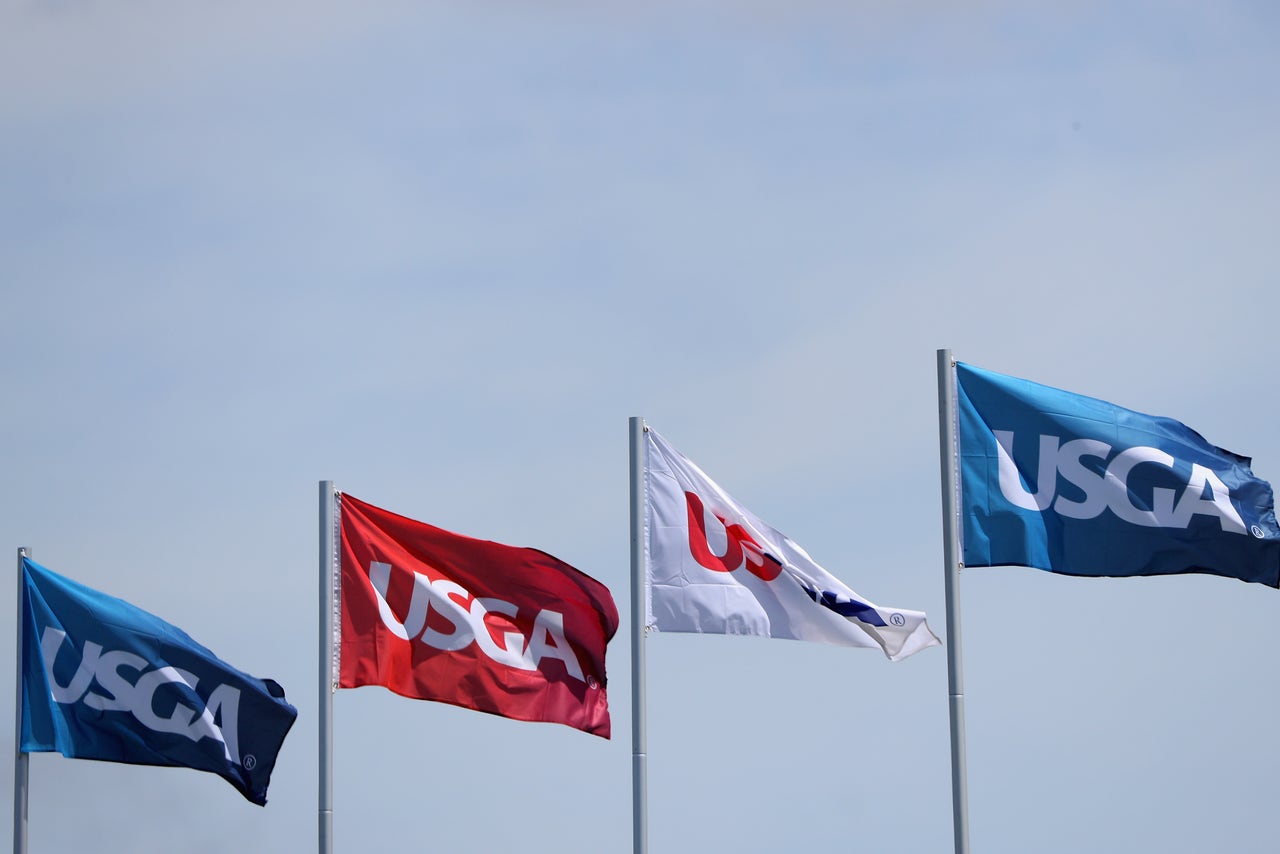 (Sam Greenwood/Getty Images)
10. Another myth: Miller went out so early that he hit his 63 without much pressure. Nonsense. Miller was in the seventh-to-last grouping and then went out and birdied the first four holes to get within two of the lead. He knew from about one hour into his round that he was in contention at the Open, a fact he says that might have got to him mentally on the rest of the front nine.
11. Obviously it took a near-flawless 18 holes on Sunday to pass 12 golfers and win the championship, but if you want to pinpoint Miller's victory to a certain section of the round, on Nos. 11-15, he went -4. No other leader broke par on that stretch.
12. Miller had been tied for third after the second round (Jack Nicklaus was there with him) but a third-round 76 knocked him all the way down to T13. With the Sunday 63, Miller had a weekend discrepancy of 13 shots, the most in history according to Schlossman.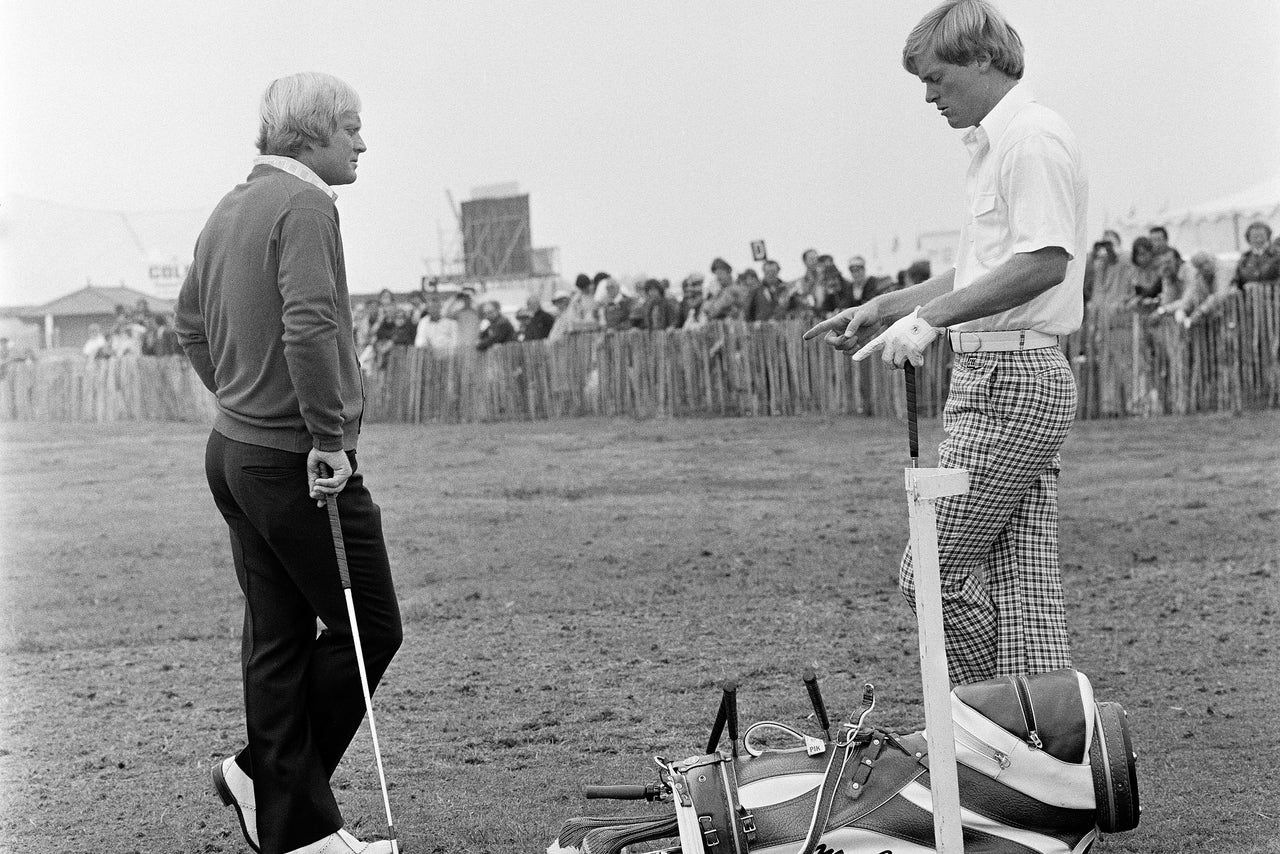 (Peter Dazeley/Getty Images)
13. Miller has been fond of telling a tale that his third-round 76 was caused, in part, by a first-nine 41 that resulted when he forgot to bring his yardage book. His wife gave him the book at No. 10, where he evened out his round, and his overall score, leading into Sunday. It's a great story, except it's only partially true. Miller did indeed forget the book but he actually went 38-38, not 41-35. That means he was 2-over without the book and 3-over with the book, something that doesn't support the "yardage book as woe" tale.
14. Speaking of tales, Miller has always said a decision to open his stance on the driving range (something he'd done successfully a few months back) helped play a role in his immortal round. Later, he added that a voice had told him to do it. But Miller's "open stance" story had many, many retellings in the 35 years before "the voice" was brought to light, so make of that what you will.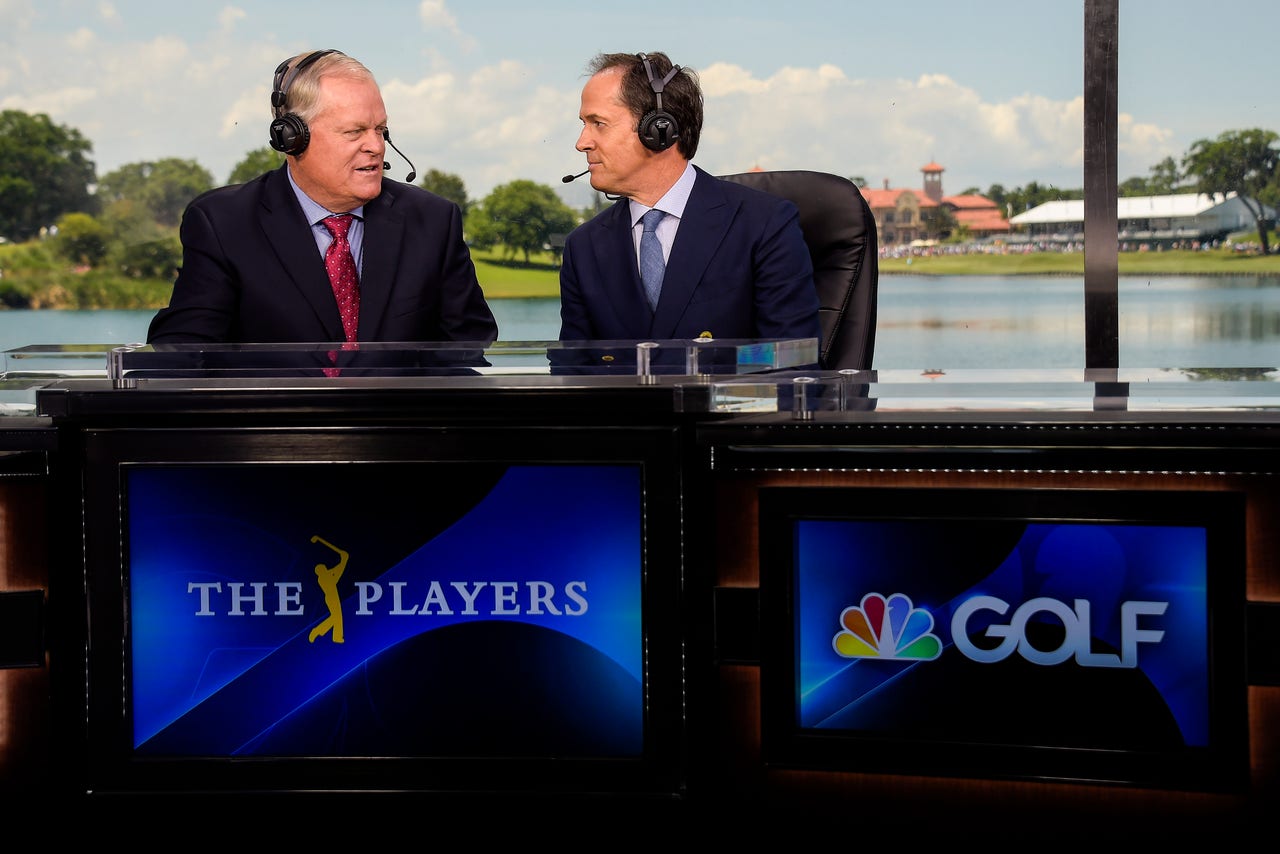 (Stan Badz/PGA TOUR)
15. With Miller in the clubhouse at -5, other leaders had much of the back-nine to play. Palmer was one stroke back through 11 and a group including Lee Trevino, Tom Weiskopf and Julius Boros were bunched at -3. All but Trevino had seven or eight holes to play (Trevino had played 14).
16. This great story comes courtesy of Schlossman. Arnold Palmer was famously nearsighted and struggled with the problem for years and it woud lead to a championship-changing moment at Oakmont. He corrected it with glasses and contacts (including during most of the '73 season) though not always and not willingly, because of a self-described "vanity." Because he knew Oakmont so well (Palmer's home course - Latrobe Country Club - was a 45-minute drive away) he didn't wear anything for the '73 Open.
On Sunday, Palmer was on the 12th tee, sitting at -4 and feeling comfortable. He was one-under on the day and, having kept tabs on his playing competitors, knew he had a one-stroke lead over a group that included former winner Julius Boros, whom Palmer thought was his only competition. The way The King looked at it, with Boros behind him and himself in the lead, the championship was Palmer's to lose. But when he strained his eyes to look at the scoreboard on 14th, Palmer saw a red number but couldn't really make it out, so he asked playing partner John Schlee to read it. "Oh yeah, that's Miller," Schlee said, "he's eight-under on the day, five-under for the tournament!"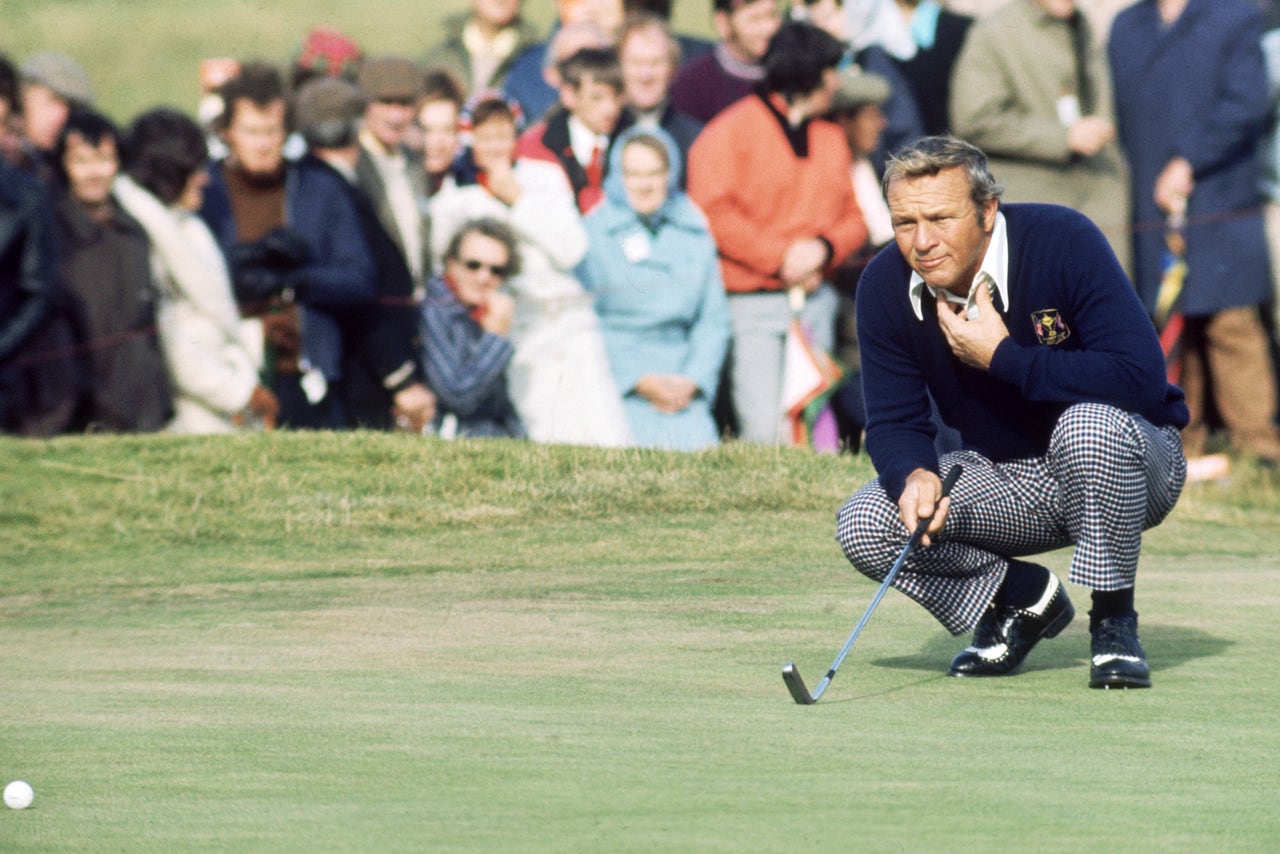 (Don Morley/Getty Images)
Instead of being one shot up, he was one shot down. "Where the [expletive] did he come from," Palmer said, in disbelief that anyone could shoot 63 on a course where he had never bettered 68. After finding out that the championship was in his hands was no longer, Palmer fell into a funk (he said he was still upset about it decades later) and went bogey-bogey-bogey.
17. Miller went to the White House that week to meet with the president. But when Richard Nixon's meeting with Soviet premiere Leonard Brezhnev ran long, Miller had to make due with Vice President Spiro Agnew.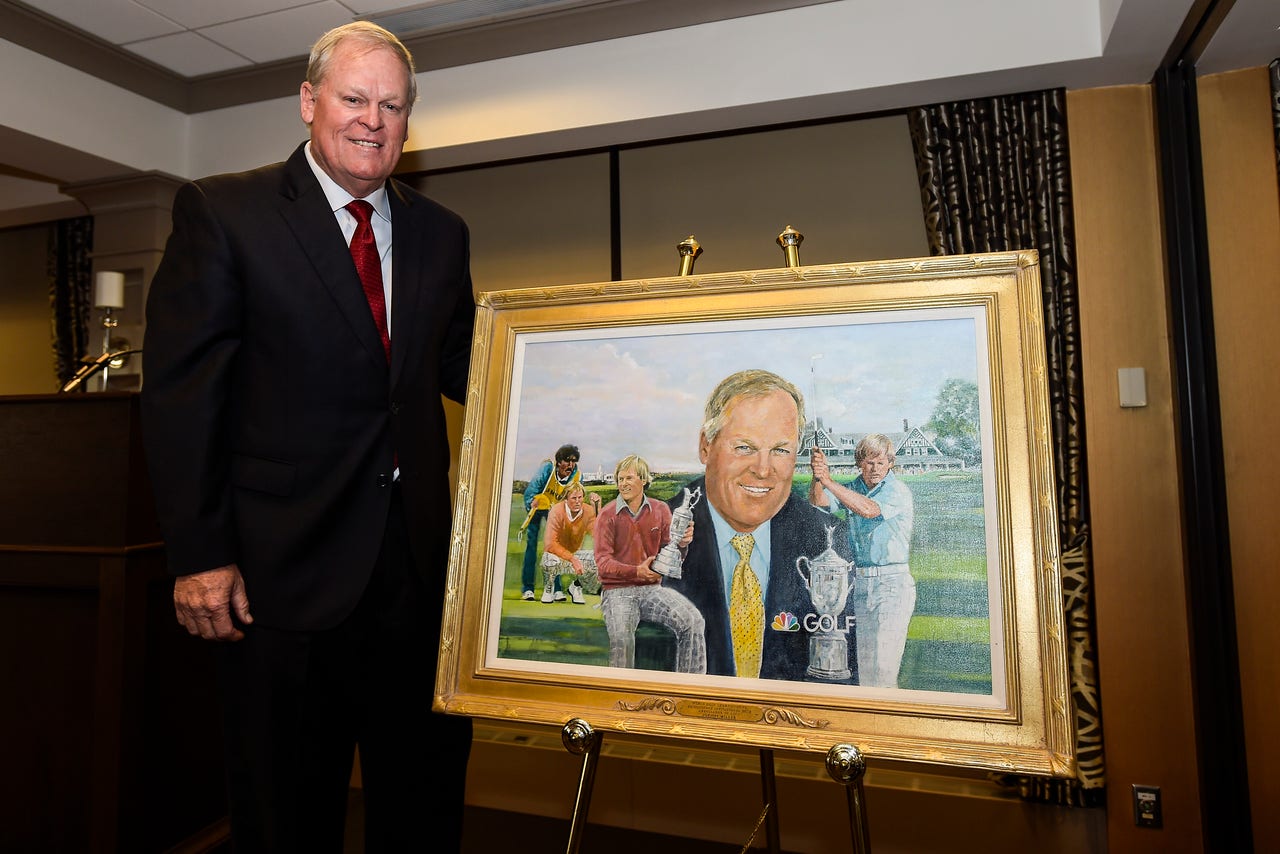 (Chris Condon/PGA TOUR)
18. The history has since settled on the 63 at Oakmont. Miller became the 1974 Player of the Year, won another major, had 25 victories on the PGA Tour and is now a Hall of Famer. So it's easy to look back and think that, at the time, people considered this a historic round from a great golfer on a classic course. At the time though, it wasn't like that. Miller was only a fine young player with two wins and five top-10 finishes in majors - hardly a star. Thus, the whispers after the 63 in '73 was that it was sort of a fluke. But the man he bested put an end to such talk. "Johnny Miller looks like a fine U.S. Open champ," said The King. "You don't have to worry about that."
---