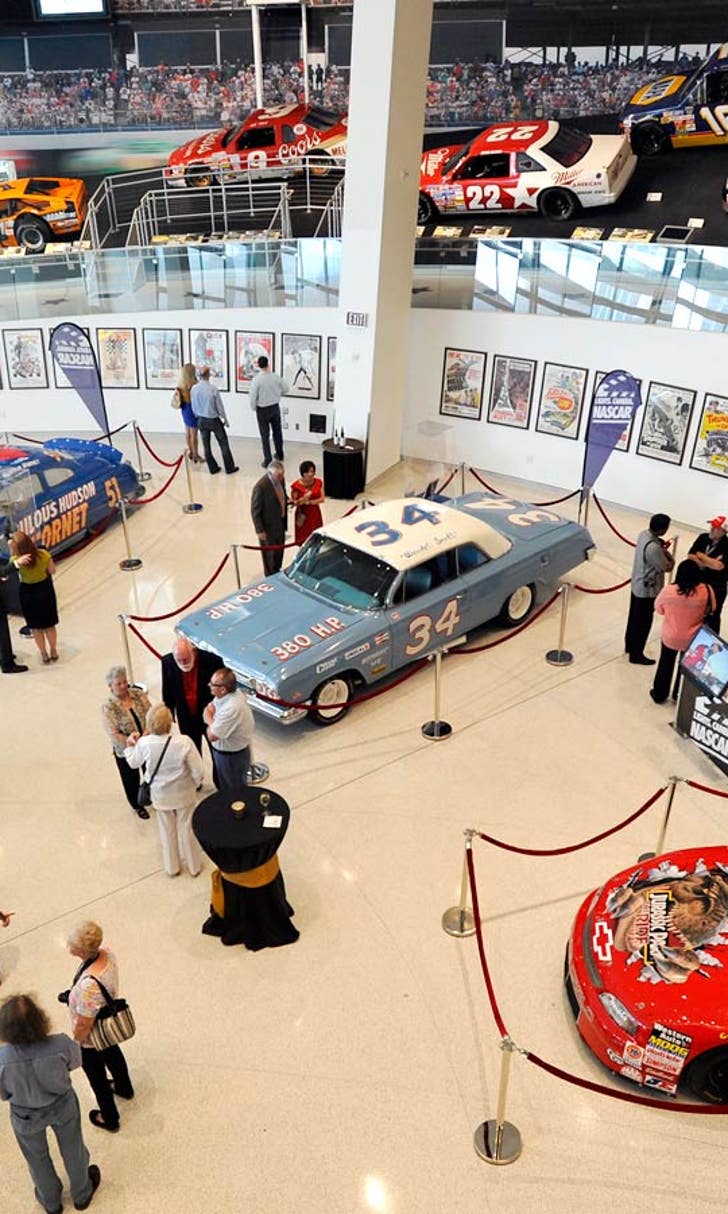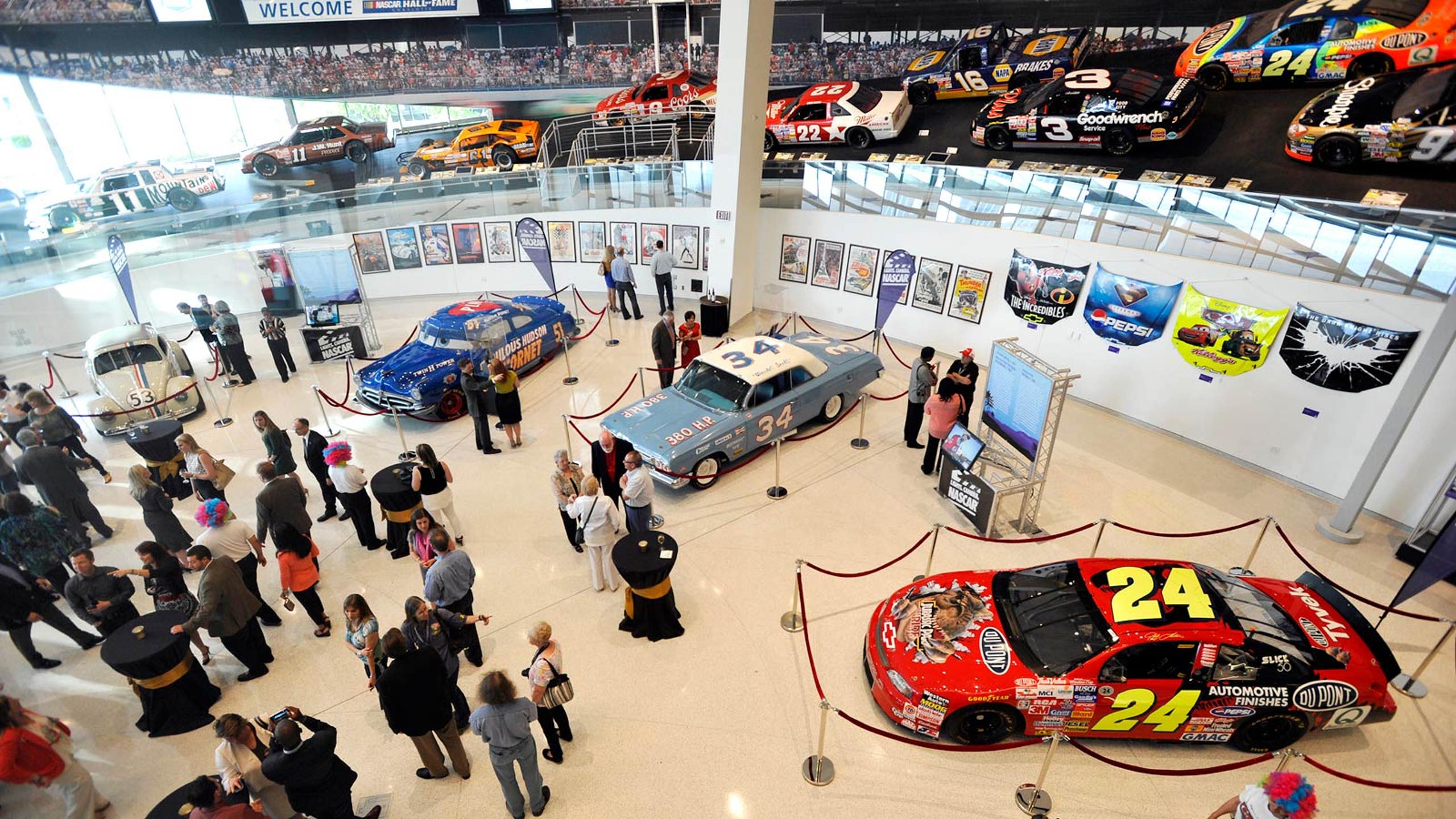 Fantasy NASCAR Quicken Loans 400 Top Driver Picks
BY foxsports • June 12, 2015
As we put the high speeds and high thrills of the three-turn oval in Pocono behind us, we look forward to this weekend when the Sprint Cup Series will pay their first visit of the season to Michigan International Speedway for the Quicken Loans 400. This will be the first of two events at the two-mile oval in Brooklyn, Michigan. This facility wowed us in 2012 when the Cup Series took to the freshly-paved track and promptly blew all the speed records at MIS away. Marcos Ambrose won the pole position for this event three years ago with a blazing-fast 203.241 mph lap. That was almost 10 mph faster than the old record set by Greg Biffle in 2005 of 194.232 mph. The fresh pavement and new tire technology that Goodyear brought to the oval combined to make Michigan International Speedway the fastest oval on the circuit. The teams were running somewhere close to 12 mph faster average laps than they do at Talladega Superspeedway. Fast forward three years and Mother Nature has had several seasons now of the winter/summer cycle to wear down this racing surface. However, the speeds are not dropping per the norm, they are in fact getting faster. We would credit much of this to the rules package on the cars. In this event one year ago we saw Kevin Harvick set a new track record with his 204.557 mph qualifying lap. Not to be outdone, when the series returned later in the summer for the Michigan sequel, Jeff Gordon posted a ridiculous 206.558 mph lap to set the current mark. We'll see if these Sprint Cup Series cars continue to get any faster this weekend, although we doubt they'll touch that mark that Gordon set last season.
The oval in Michigan has similar characteristics to Auto Club Speedway in Fontana, which the Sprint Cup Series raced at in March of this season. Both tracks are two-mile ovals, but Michigan has a little more banking in the corners and straight-aways. As a result, the oval in Brooklyn boasts higher average speeds as we saw in this event one year ago. As with Fontana, Michigan is all about aero handling and horsepower, and races at the large oval often come down to fuel strategy as well. The track breeds the long green-flag runs so the crew chiefs had better keep a close eye on their pit windows and fuel mileage over the course of this event. If recent races at MIS are any indicator, be prepared for about 20-25 lead changes and seven or eight caution flags on Sunday afternoon so the racing should be pretty continuous. The result will be an emphasis on fuel efficiency, pit crew performance and pit strategy as these will be big keys to victory in this 400-mile event.
Since we can look back on the early race at Fontana as essentially a preview of this event, those results will be a great guide to picking a fantasy racing lineup this weekend. The similarities between the two ovals afford us this luxury. Still, enough time has passed since that Fontana race to give us some pause about completely hanging our hats on those numbers. Current trends for Michigan International Speedway will serve us well too. The drivers who have performed well at MIS over the years are certainly worth some added scrutiny. The loop stats shown below cover the last 10 years or 20 races at Michigan International Speedway.
| DRIVER | AVG FINISH | QUALITY PASSES | FASTEST LAPS | LAPS LED | LAPS IN TOP 15 | RATING |
| --- | --- | --- | --- | --- | --- | --- |
| Greg Biffle | 10.9 | 920 | 311 | 500 | 3,265 | 107.1 |
| Jimmie Johnson | 15.3 | 766 | 411 | 565 | 2,857 | 102.5 |
| Matt Kenseth | 11.7 | 833 | 164 | 232 | 2,989 | 101.3 |
| Carl Edwards | 9.7 | 861 | 200 | 291 | 2,967 | 100.5 |
| Dale Earnhardt Jr. | 12.7 | 831 | 197 | 288 | 2,674 | 98.0 |
| Tony Stewart | 10.1 | 735 | 104 | 157 | 2,610 | 95.8 |
| Jeff Gordon | 15.4 | 678 | 232 | 264 | 2,546 | 93.6 |
| Joey Logano | 14.9 | 379 | 79 | 187 | 1,370 | 91.8 |
| Kevin Harvick | 11.5 | 656 | 153 | 124 | 2,161 | 90.2 |
| Kurt Busch | 21.3 | 652 | 179 | 324 | 2,518 | 89.9 |
| Brad Keselowski | 14.8 | 342 | 52 | 43 | 1,343 | 89.0 |
| Kasey Kahne | 17.1 | 751 | 178 | 60 | 2,238 | 89.0 |
| Kyle Busch | 18.9 | 685 | 139 | 169 | 2,464 | 88.3 |
| Denny Hamlin | 15.3 | 678 | 99 | 158 | 2,070 | 88.2 |
| Brian Vickers | 17.0 | 422 | 95 | 95 | 1,435 | 86.3 |
| Clint Bowyer | 14.6 | 595 | 36 | 27 | 1,975 | 82.5 |
| Martin Truex Jr. | 18.0 | 482 | 86 | 71 | 1,568 | 79.1 |
| Ryan Newman | 18.4 | 603 | 12 | 30 | 1,747 | 77.6 |
| Austin Dillon | 20.2 | 85 | 9 | 2 | 365 | 73.4 |
| Aric Almirola | 20.5 | 116 | 1 | 0 | 385 | 72.2 |
In years past, Michigan International Speedway was a track of parity. It seemed that any manufacturer was a contender for victory lane. However, the last couple years have seen Chevrolet drivers gravitate to the top of the heap at the two-mile oval. This is noteworthy development considering that Ford and Toyota drivers pretty well had their way at the track in the Irish Hills from 2008 through 2013. Hendrick Motorsports drivers swept this oval last season. Jimmie Johnson won this event one year ago to claim his first-career Michigan victory, and later in the summer Johnson's teammate, Jeff Gordon, put on a Michigan clinic in claiming his third Michigan trophy and first since 2001. The driver of the No. 24 Chevrolet has been struggling of late, but nothing like a visit to Michigan to fire up the Hendrick Motorsports veteran. While Chevy teams ruled at MIS in 2014, it was the Penske Racing duo of Brad Keselowski and Joey Logano that represented the biggest threat to the bowtie dominance. The two Ford drivers led 121 laps, claimed two Top-5 and four Top-10 finishes in the two events at the two-mile oval. Generally, they were nipping at the heels of the slightly more dominant Chevy teams. Given how well the Penske drivers are performing entering this weekend, we expect both Keselowski and Logano to be major players in the Quicken Loans 400. Keselowski won at the similar oval in Fontana, so that is a great sign heading into this weekend. As for the Toyota camp, last season was a complete disaster at Michigan International Speedway. The drivers for this manufacturer will hope to rebound this weekend, and there's good reason for optimism. Joe Gibbs Racing star and Toyota driver Denny Hamlin is a two-time winner at the Michigan oval. He comes into this 400-mile race as one of the top performers for this stable in 2015 and racing well each week. Not to be overlooked, Hamlin's teammates Matt Kenseth and Carl Edwards are both two-time winners at MIS. When we combine that with Kyle Busch's lone 2011 victory at the two-mile oval we find that JGR seven Michigan wins among their four-driver lineup. We have to pay these drivers and teams top billing for Sunday's Quicken Loans 400. We'll examine recent hot streaks of this season and the history at Michigan International Speedway and give you the drivers you need to dominate your fantasy racing leagues this weekend at MIS.
The Contenders - Drivers in the hunt for the win
Martin Truex Jr. - NASCAR saw one of the most popular victories in a long time at Pocono Raceway last weekend. The long-suffering Truex and Furniture Row Racing finally shook their winless drought and put the No. 78 Chevrolet in victory lane at the Pocono oval. The only question now is what to expect for the follow up? Truex doesn't have the greatest career stats at Michigan, but he didn't at Pocono either. Throw the history books out the window this weekend as this driver and team are on fire. During this veteran driver's current six-race Top-10 streak, Truex has one pole position, one victory and over 450 laps led. It's really a wonder that it's taken him this long into the season to finally win. Victory number two won't take nearly as long, and possibly even this week.
Kevin Harvick - The Stewart Haas Racing star has excelled on two-mile ovals throughout his long Sprint Cup Series career. Harvick has one win and 12 Top-10 finishes at just the Michigan oval alone. He carries an amazing four-race runner-up finish streak at MIS into this Sunday's 400-mile race at the two-mile oval. It's really remarkable that Harvick hasn't broken through in one of those events and cashed in for the victory. It could possibly happen in this weekend's Quicken Loans 400. The way the No. 4 team has been racing of late, Harvick could get that little nudge he needs to convert some of these runner-up finishes in to wins.
Kurt Busch - With his pole position and great Top-5 performance at Pocono Raceway this past week, Busch continues to define this excellent season that was delayed getting out of the gates due to his suspension. The news just continues to get better as we visit one of his favorite ovals this Sunday afternoon. Michigan International Speedway has held a lot of success for the Stewart Haas Racing veteran. Busch has two career poles, two victories, over 400 laps led and nine Top-10 finishes at the track in the Irish Hills. Considering what the No. 41 team has done to this point in the season we expect big things for Busch in his first two-mile oval start of the season.
Jimmie Johnson - You won't find many ovals where it's taken Johnson as long to win as it has at Michigan. The Hendrick Motorsports star finally claimed his first victory at the two-mile oval in this event one year ago. Johnson led 39 laps in a crafty performance and beat Kevin Harvick to win last year's Quicken Loans 400. We could very easily see a repeat of that scenario this time around. Both drivers are in top form right now and competing weekly for wins. Johnson's playbook for Michigan International Speedway now has some new, successful data in it. We expect he and crew chief Chad Knaus to fire for effect.
Solid Plays - Drivers who are near locks for the Top 10 with an outside shot at winning
Joey Logano - Penske Racing has made a real niche on these two-mile ovals the last few seasons. Logano was a big part of that success last year alone. He collected ninth- and third-place finishes at Michigan International Speedway. That adds to a track resume that already contains one win and seven Top-10 finishes. At 58-percent, the driver of the No. 22 Ford's Top-10 rate already ranks among the tops in the Sprint Cup Series at Michigan. Logano is a driver with a lot of momentum and he's visiting one of his better ovals in the Quicken Loans 400.
Jeff Gordon - Despite some recent struggles we have to be very optimistic for the No. 24 Chevrolet team at MIS this Sunday. Gordon is our last Michigan winner with his big victory from the pole in last August's Pure Michigan 400. That was his third-career win at the two-mile oval and looks very good sitting beside his sixth-place finish earlier last season at MIS. So hope abounds for a new week and a new race for Gordon and crew chief Alan Gustafson. Considering all that they've done at Michigan, they should rebound to Top-10 form in this 400-mile event in the Irish Hills.
Brad Keselowski - We've seen the No. 2 team suffer some setbacks the last couple weeks at Pocono and Dover. However, Keselowski and the Penske Racing team should be up to the task of a rebound performance at the huge Michigan oval. He travels to his home state track with big expectations and looking for confidence for this Sunday's Quicken Loans 400. The Penske Racing star has never won at the two-mile Michigan oval, but he won at the similar two-mile oval in Fontana earlier this season. This is much of the reason for optimism this week. Keselowski claimed third- and eighth-place finishes at MIS last year, so the data should be good for Sunday afternoon.
Dale Earnhardt Jr. - The No. 88 Hendrick Motorsports Chevy team has performed at a very high level this season, and Earnhardt is a two-time winner at the huge oval in Michigan. These two reasons alone are more than enough proof to start the most popular driver in NASCAR in your fantasy racing lineups this weekend. He's coming off a decent 11th-place finish at Pocono this past week, so he will definitely be looking for more and setting the bar higher for the Quicken Loans 400. Earnhardt has led over 350 career laps at this two-mile oval, so he's used to racing up front here. With seventh- and fifth-place finishes in his last two Michigan starts, there's plenty of homerun potential with this driver and team.
Sleepers - Drivers with good history at Pocono who can provide a solid finish
Greg Biffle - Biffle has been somewhat mired in a slump this season, entering this weekend with only two Top 10s for the season. However, there's good reason to hope for a turnaround this Sunday. Biffle sports great career stats at MIS, with four victories and an impressive 63-percent Top-10 rate. He's led close to 600 career laps at the Brooklyn, Michigan oval and he's won as recently as 2013 at this two-mile track. This is all evidence that there's a very good reason to be optimistic about this Roush Fenway Racing driver's chances at Michigan International Speedway on Sunday. Biffle is a Top-10 finisher on his worst day at this particular facility.
Matt Kenseth - Kenseth has been the most consistent performer of the surging Joe Gibbs Racing stable this season. He charged into the Top-10 of the driver standings after his uncharacteristic sixth-place finish at Pocono Raceway last week. Now with some momentum the No. 20 team will be looking for a follow up performance this Sunday at Michigan. This is just the oval for the veteran driver to do it. Michigan International Speedway has been one of Kenseth's best tracks over his 16-season career. With two wins and 18 Top-10 finishes you'll be challenged to find a better driver at this two-mile oval.
Kyle Busch - Joe Gibbs Racing's big gun in their assault on Michigan is Busch and the No. 18 team. Busch hasn't been running as well as his teammate Denny Hamlin of late, but should still be very dangerous at Michigan. Busch won his first race at this two-mile oval in 2011's Pure Michigan 400. He's also been a strong performer at the similar oval in Fontana, California. Busch is still recovering his form from an early-season leg injury, but things are looking up after his surprising ninth-place finish at Pocono Raceway last weekend. Since the veteran driver is a one-time winner at MIS, and has six-career Top 10s at the facility we have to take him very serious this weekend.
Clint Bowyer - Bowyer and two-mile ovals have been a successful combination throughout the career of the Michael Waltrip Racing star. As an example, he claimed 10th- and sixth-place finishes at Michigan International Speedway just last year alone. He rides into this weekend on an amazing eight-race Top-10 streak at the Michigan oval. That bolsters his 56-percent career Top-10 rate at Michigan. The Quicken Loans 400 promises to be another successful outing for the driver of the No. 15 Toyota. The numbers certainly speak to the success of Bowyer at this facility.
Kyle Larson - The young Chip Ganassi Racing driver just continues to get better each week after a slow start to the 2015 season. Last week's eighth-place finish at Pocono Raceway has him on a two-race Top-10 streak coming to MIS this Sunday afternoon. The other good news for the No. 42 team is that in this event one-year ago we saw Larson battle to an eighth-place finish in that Quicken Loans 400. Surely those lessons won't be forgotten this time around. Michigan could hold equal success for the driver of the No. 42 Chevrolet this weekend.
Paul Menard - Menard will look to rebound after his sub-par Pocono performance in this weekend's Quicken Loans 400. While Michigan International Speedway hasn't been the best of venues for the driver of the No. 27 Chevrolet, we feel you can discount that data to a degree this time around. Menard has been quite good on two-mile ovals the last year. The RCR veteran has three-straight fourth-place finishes at Michigan International Speedway entering this weekend's race. We're willing to bet the Richard Childress Racing driver is just as consistent in this 400-mile event.
Slow Down - Drivers to avoid this week
Tony Stewart - One-time Michigan winner Stewart certainly has had his struggles this season. His subpar car at Pocono this past weekend, was saddled with a disappointing 21st-place finish. That's been the story of his 2015 campaign. He comes to Michigan a lowly 27th-place in the series standings and looking for some answers to turn things around. Despite his strong 67-perecent Top-10 rate this two-mile oval we have to recommend leaving Smoke on the bench this week. We cannot see the No. 14 Chevrolet team turning things around in the Quicken Loans 400.
David Gilliland - While the larger tracks have held some measure of success for Gilliland this season, the two-mile ovals are definitely a problem for the No. 38 team. The veteran driver has only three Top-25 finishes in his last 10 starts between Fontana and Michigan. Earlier this year he finished a disappointing 35th at the two-mile California oval, and he finished 26th- and 21st- in his two Michigan starts last season. The 28.9 average finish in 17career starts at Michigan International Speedway hang like a cloud over Gilliland's head this weekend.
Kasey Kahne - Snake bitten is a phrase that comes to mind when thinking of the No. 5 Chevrolet team of late. Kahne comes to Michigan with only one Top-10 finish in his last five races and coming off a 13th-place finish at Pocono when much more was expected. The veteran Hendrick Motorsports driver sports a 46-percent Top-10 rate at Michigan International Speedway, but that is tempered by poor performances that seem to intermingle with the Top 10s for no good reason. Last year he finished fifth- and 16th-place at the two mile oval. You just never know what you're going to get from this driver and team at Michigan. Kahne is far from a safe play in the Quicken Loans 400.
Trevor Bayne - The struggles of Bayne are well documented this season. Fourteen races into the season the No. 6 team comes to Michigan with no Top 10s this year and 30th in the championship point standings. There's little hope of a reversal this week at MIS. Bayne has eight-career starts at the track with no Top-10 finishes and a lowly 25.4 average finish over that span. We have a very difficult time thinking of Bayne as a Top-25 driver this week at Michigan International Speedway.
Taylor is a three-time FSWA Racing Writer of the Year.
Get a FREE RotoWire 10-day trial (no credit card required) at RotoWire.com.
---
---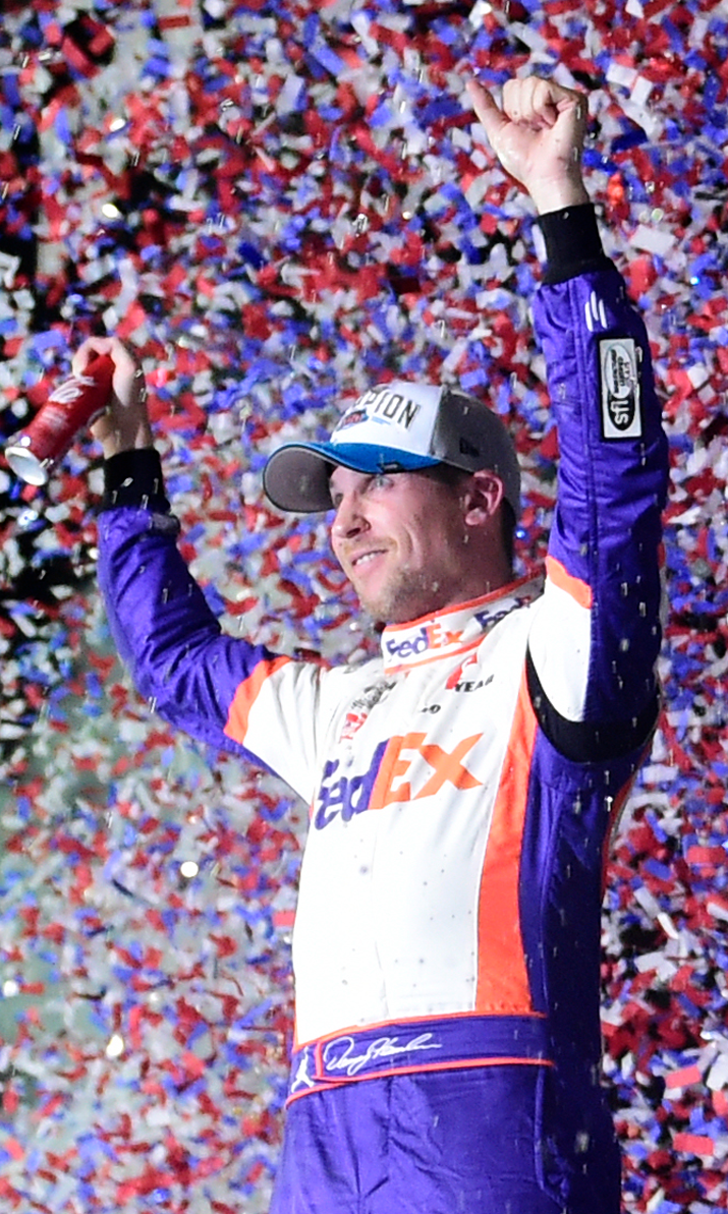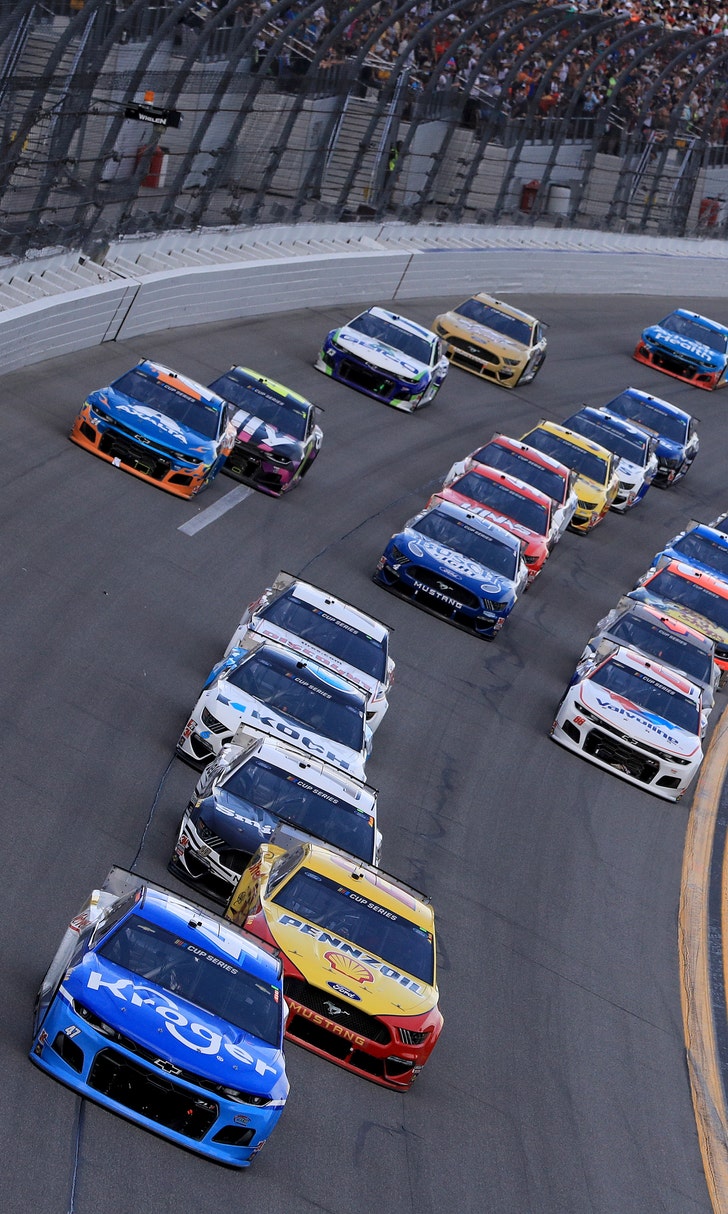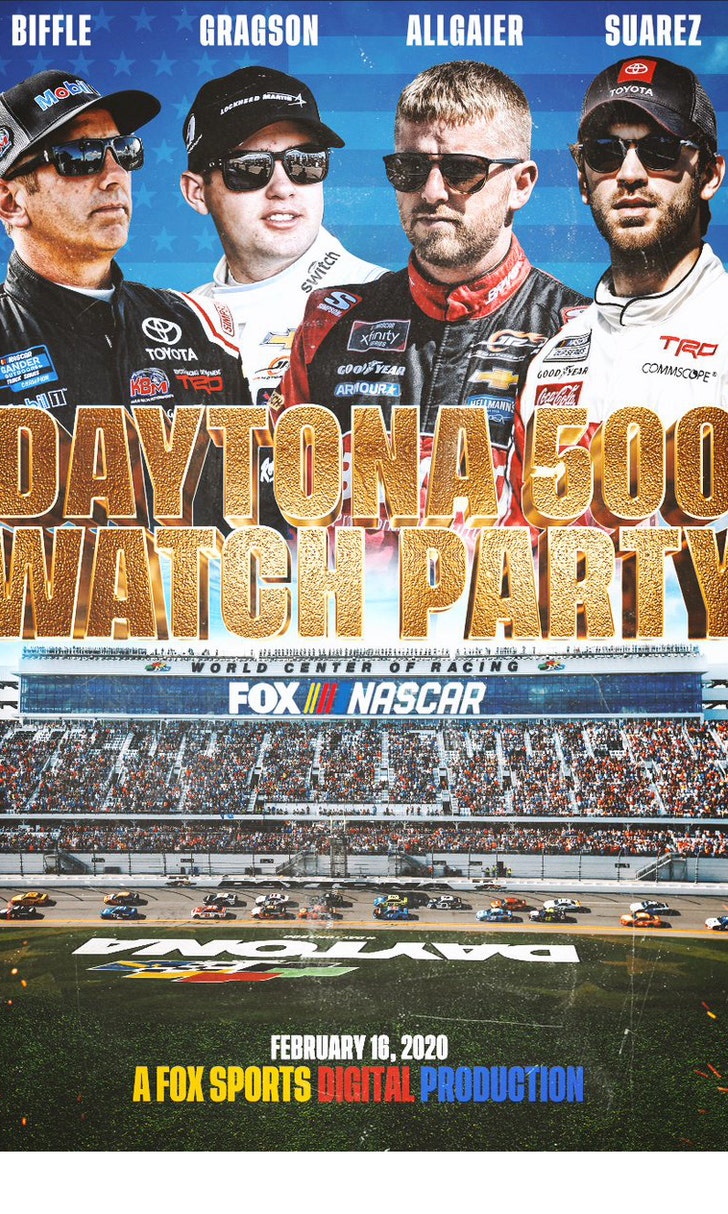 The Daytona 500 Watch Party!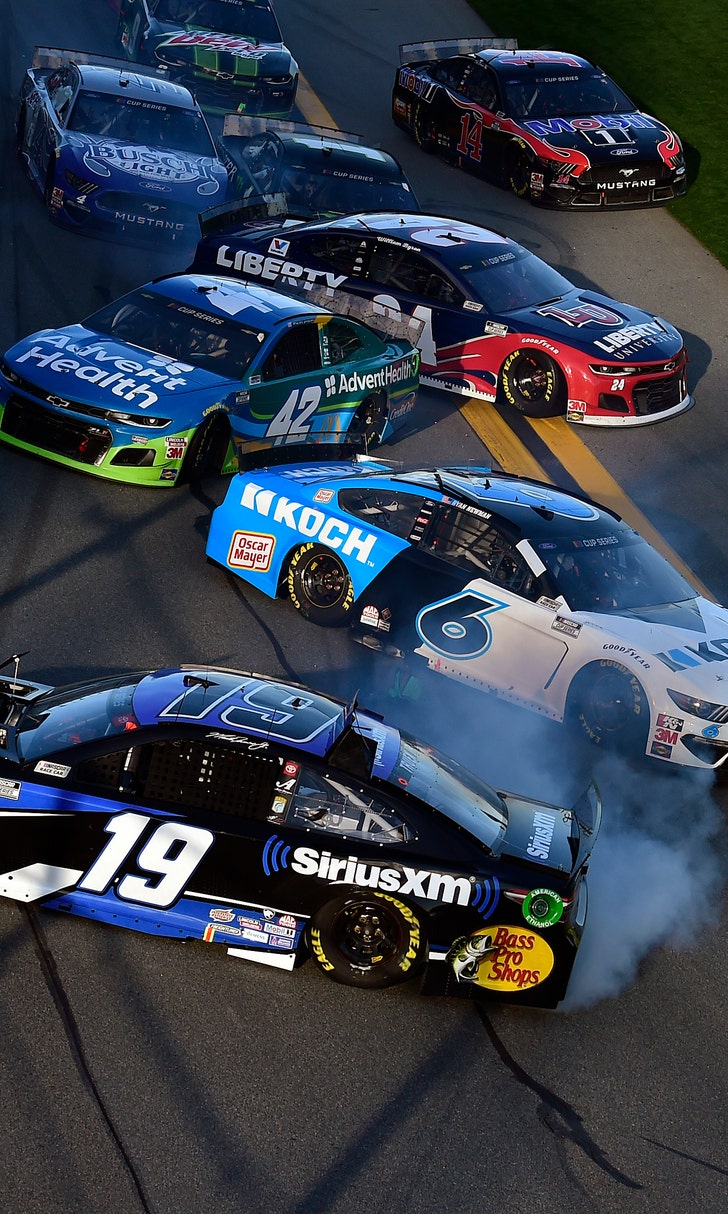 The Numbers Game At Daytona