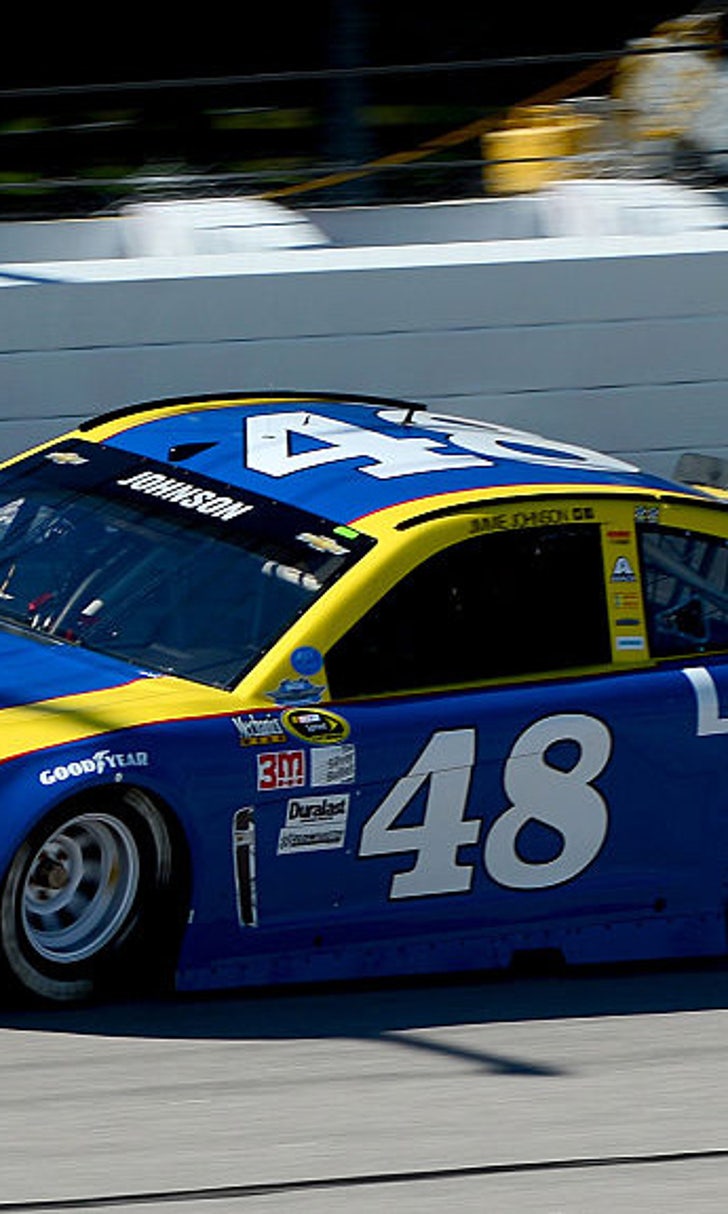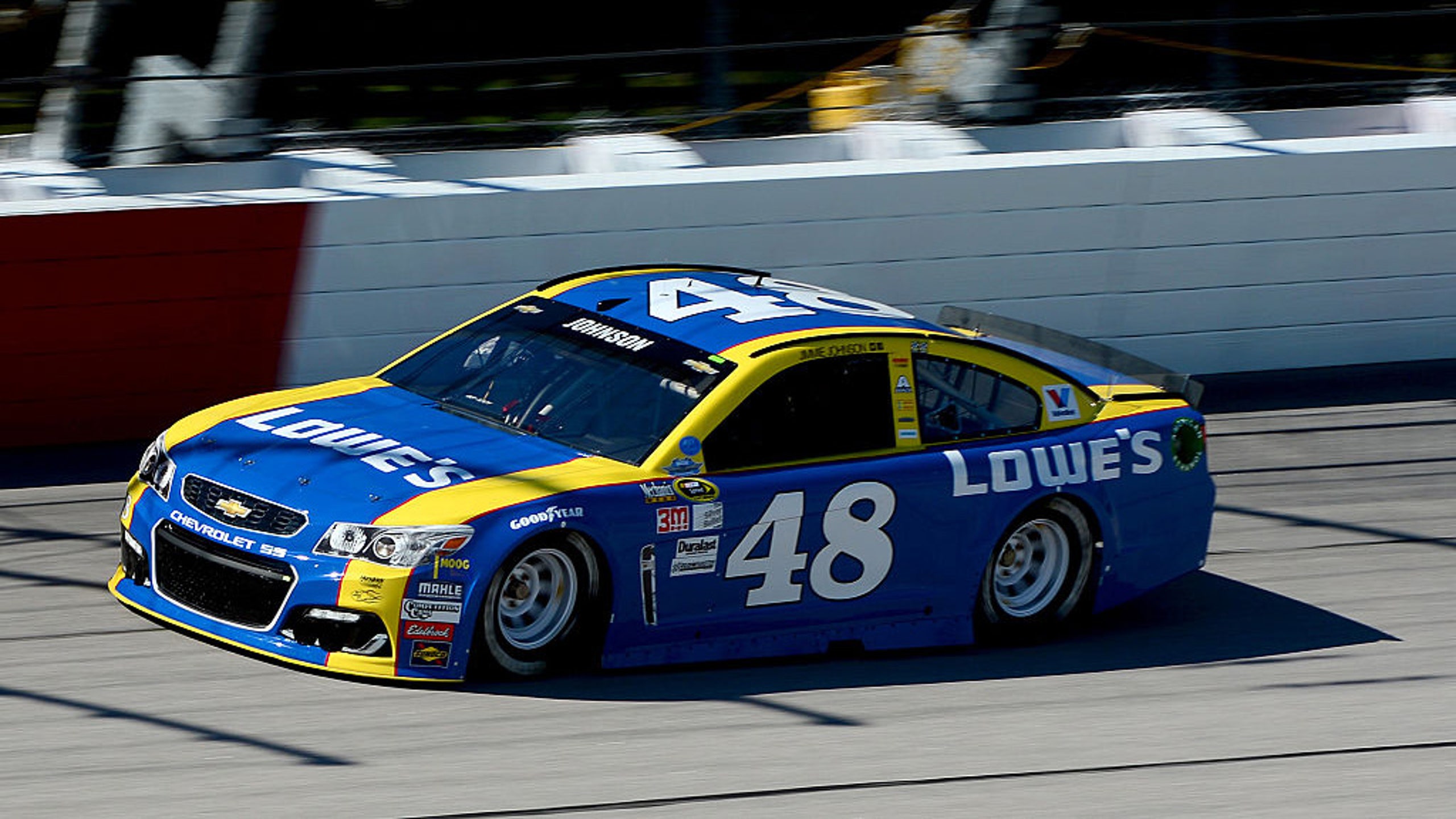 Fantasy NASCAR: Citizen Soldier 400 Top Driver Picks
BY foxsports • September 27, 2016
The NASCAR Sprint Cup Series travels to Dover, Delaware this week for the Citizen Soldier 400. The NASCAR Sprint Cup Series last raced at the Monster Mile in May. Matt Kenseth will try to defend his summer win at the track with another trip to Victory Lane Sunday. Be sure to test your knowledge of NASCAR by competing in the Fox Sports Fantasy Auto Racing game.
Two races are in the books for the 2016 Chase. The race this week at Dover will be the driver's last chance to secure a place in the round of 12. Kevin Harvick and Martin Truex Jr. enter the race Sunday with no pressure. Both drivers secured their place in the round of 12 by making a trip to Victory Lane.
Jamie McMurray, Austin Dillon, Tony Stewart and Chris Buescher are currently the drivers on the outside of the cutline for advancing to the next round. These drivers will need a good finish and maybe win the race if they want to remain in the playoffs next week.
Momentum is very important in NASCAR. Fantasy players need to select the drivers who are racing upfront and avoid the drivers who are having bad luck. Here are the drivers with the best average finishing position over the last six races (Bristol, Michigan, Darlington, Richmond, Chicago and New Hampshire)...
 Average Finishing Position in Last 6 Races 
Driver
Wins
Top 5s
Top 10s
Avg. Finish
Driver Rating
Kevin Harvick
2
5
5
5.7
113.1
Denny Hamlin
1
3
5
6.3
110.1
Martin Truex Jr.
2
3
4
9.2
117.5
Joey Logano
0
2
5
8
97.3
Kyle Larson
1
3
4
9.7
101.3
Brad Keselowski
0
4
5
9.7
102
Kasey Kahne
0
0
4
9.3
87.7
Chase Elliott
0
2
3
10.3
103.2
Jamie McMurray
0
0
3
11.3
89.2
Austin Dillon
0
1
1
12.5
77.8
Usually track position is very important at tracks under 1.5-miles in length. Qualifying position will be important, but drivers who start outside the top 10 will still have a chance to win Sunday. The last three drivers to go to Victory Lane at Dover started between the 10th and 15th positions. The scoring system for Fox Sports Fantasy Auto Racing game rewards drivers who improve their position in the race more than the drivers who lead the most laps. Selecting the Chase drivers who start outside the top 10 will be the best strategy Sunday.
Pick to Win
Jimmie Johnson ($9,400) should always be considered the driver to beat when the series competes at Dover. Johnson has 10 career wins at the track and has finished 20 of his 29 starts in the top 10. The No. 48 team has picked up a lot of speed since the Chase began. I predict that this is the week when Johnson gets back to Victory Lane and proves he is a contender for his seventh championship.
Contenders
Kevin Harvick ($13,600) should always be considered a favorite no matter what track the series is racing on. That is the reason why he is the highest priced driver in the game each week. No driver has more momentum right now than Harvick. He has finished five of his last six races in the top five and the No. 4 team is coming off a win last week at New Hampshire. Harvick has a series-best driver rating and has led the most laps (810) in the last five races at the Monster Mile. He will be tough to beat this week.
Kyle Busch ($10,900) has had an uneventful start to the Chase. He has not had any poor finishes, but he has not been up front leading laps either. Busch is very good at Dover and this could be the week he gets back to dominating the race like he did last year. Busch had a good car in the May race even though his crew chief was suspended. Last year he fished second in this race. I expect Busch to finish in the top five again Sunday.
Martin Truex Jr. ($10,100) has had the most dominating car the last month of the season. He won two of the last four races and has led 394 laps in those races. His stats at Dover are pretty good too. Truex has finished five consecutive races at the track in the top 11. It is hard to pass up a driver who is running this well when there are seven drivers who are priced higher than him in the game.     
Matt Kenseth ($10,100) won the last race at Dover and he should have a good chance to get back to Victory Lane Sunday. Kenseth will have momentum after his second-place finish last week at New Hampshire. The No. 20 car has finished five of the last six races at the track in the top seven. It takes a smooth driver to get to the front at Dover. Kenseth should easily finish in the top five this week.
Value Picks (Drivers under $9,000)
Ryan Blaney ($8,000) has only one career start at Dover in the Sprint Cup Series. In May he qualified 18th and finished eighth. He scored 43 points in the Fox Sports Fantasy Auto Racing game. Although Blaney is not in the Chase, he has been running well since the playoffs started. The No. 21 car finished fourth at Chicago and 12th last week at New Hampshire. He is a good pick for your fifth driver this week.
Tony Stewart ($8,000) is almost in a must win situation this week if he wants to advance to the second round of the Chase. If there is any driver who can get the job done under pressure, it is Smoke. Stewart has three wins at Dover, but his last came in 2013. The No. 14 teams needs to find some speed. If they have a car they have been saving, this is the week it will be on the track.
Aric Almirola ($6,800) may be the best value pick in the game this week. Dover is Almirola's best track. He has finished two of the last three races at the Monster Mile in the top five. If you want to select a driver who your competitors will not have, Almirola is your guy this week.  
Jeff Gordon ($6,600) will be back in the No. 88 car Sunday. Gordon decided he is only going to race at the tracks he loves to compete on. There is a good reason why Gordon will be in the car this week. He has five wins and finished 26 races in the top 10 at Dover. Gordon last won at the track in 2014. I doubt he will win Sunday, but he should bring the car home in the top 10.
Here are my picks for the Citizen Soldier 400 for Fox Sports Fantasy Auto Racing:
Driver 1: Kevin Harvick $13,600
Driver 2: Martin Truex Jr. $10,100
Driver 3: Matt Kenseth $10,100
Driver 4: Jimmie Johnson $9,400
Driver 5: Jeff Gordon $6,600
 FOX Fantasy Auto Resources
And don't forget - prizes are on the line each race of the fantasy season!  First, second and third place each win a prize.  Plus, each race builds your point total for larger segment and season prizes.
*Stats from Driveraverages.com and career stats from Racing-Reference.Info...
If you need any further advice with your team or want to see my updated picks after Happy Hour practice, look for me on Twitter (@MrFantasyNASCAR) or LIKE my Fantasy NASCAR Tips Page on Facebook.
---
---