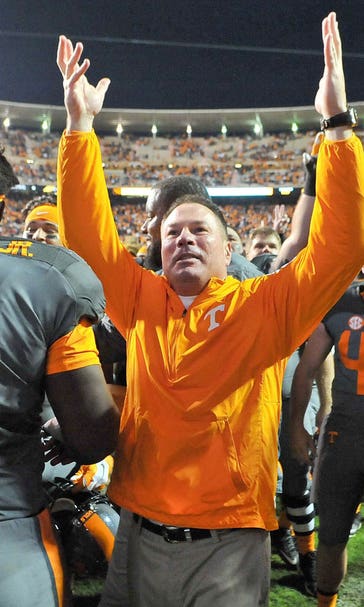 Young offensive line coming together for Tennessee
October 28, 2015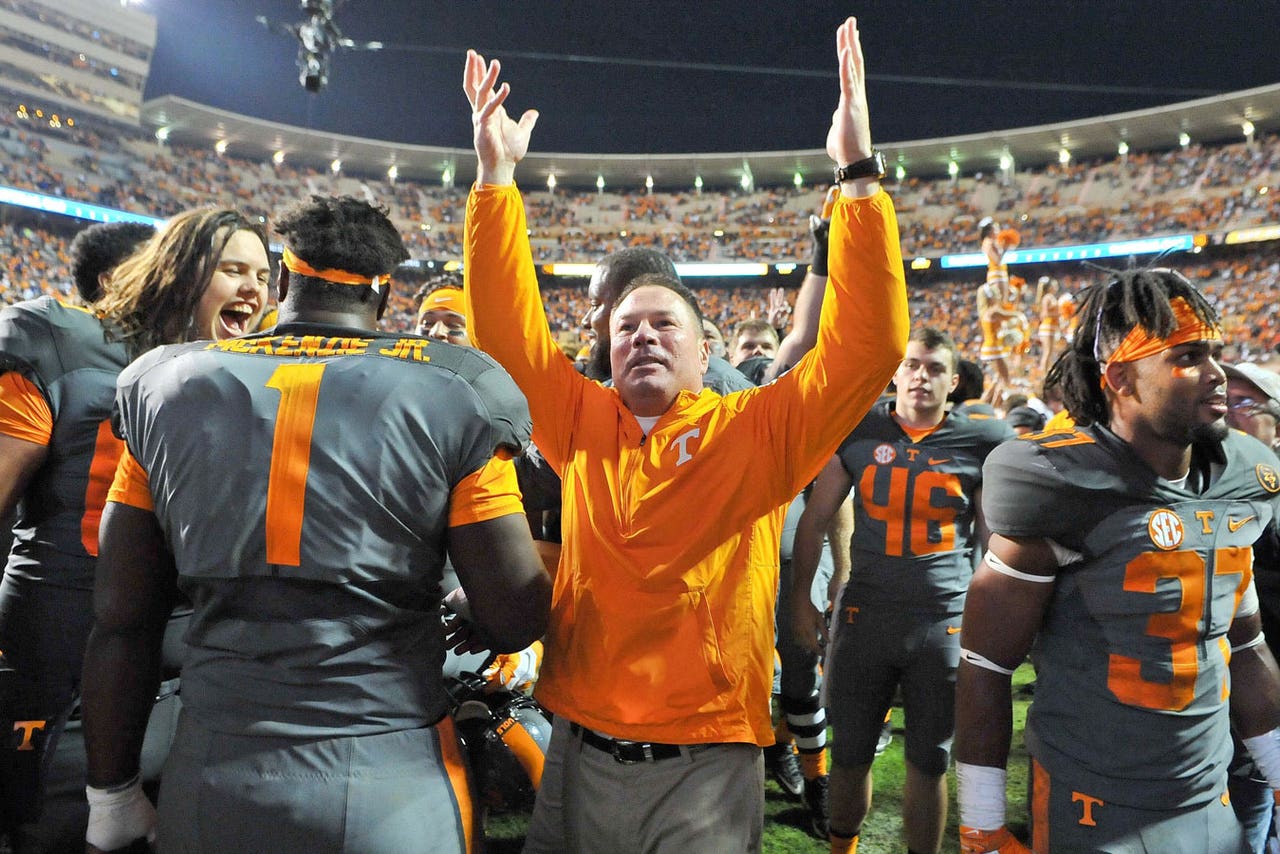 Arguably the biggest question mark for the Volunteers heading into the season was the play of the offensive line, which struggled to consistently open up running lanes for the team in 2014. One season after finishing 13th in the SEC in rushing, Tennessee currently ranks 3rd in the league in rushing. 
Adding to team's concerns up front, senior guard Marcus Jackson was lost for the season in fall camp, starting sophomore Jashon Robertson has been nicked up all season and now offensive tackle Brett Kendrick has been lost for the season following an injury suffered against Georgia. 
Faced with so many injuries, Tennessee has been forced to play two true freshmen, Jack Jones at right guard and Chance Hall at right tackle. Surprisingly, the rookie duo have excelled where so many young players have failed in the past. 
"They've really surprised me a lot with their poise," offensive line coach Don Mahoney said Tuesday. "Going back to Georgia, Chance and Jack are really starting to come on in terms of playing faster. They're starting to understand when a mistake happens, why it happened. 
"Against Georgia and last week I never saw them on the sidelines in a moment where their eyes were big or it looked like they were out of their element. That's a positive, that's them being mature."
Their offensive coordinator Mike DeBord, who has years of experience coaching the offensive line, echoed similar high praise for the two freshmen. 
"I'm very happy with them. They'll just continue to get better, they are very mature freshmen," DeBord said. "Their approach, their preparation, everything, they are very mature that way. Being here in the spring was big for them, that really helped them a lot because they knew the system as opposed to someone coming in in the middle of training camp."
Considering the high level of performance from both Hall and Jones, once Robertson returns to the lineup it will be interesting to see how the team handles the offensive line rotation. Could either of the two freshmen return to the bench after playing so well against arguably the two toughest opponents on the schedule? 
Given the concerns up front for Tennessee heading into the season, having too many good linemen is a problem the Vols likely didn't foresee when the 2015 campaign began, but one the team has to be happy to be dealing with as they prepare for the final stretch of the season.  
---
---