You won't believe when Baylor last won at Oklahoma State
November 17, 2015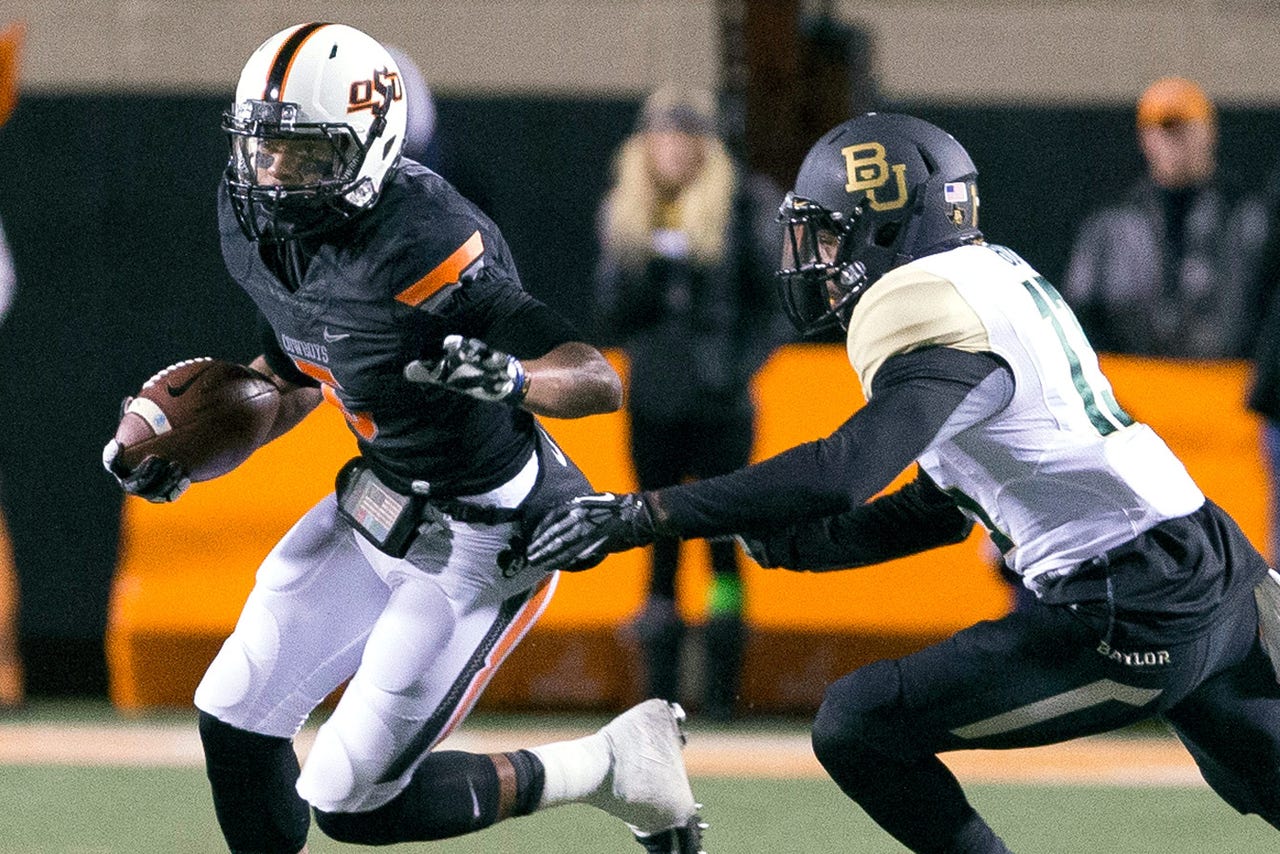 The last time the Baylor Bears won a football game at Oklahoma State, the United States was still a couple years away from entering World War II.
The average American made $1,730 -- a year.
Lou Gehrig retired from Major League Baseball after being diagnosed with ALS.
"Gone with the Wind" premiered in Atlanta and "The Wizard of Oz" starring Judy Garland premiered.
The year was 1939.
Now, to be fair to the Bears, they didn't exactly make routune trips to Stillwater before the merger of the Big 8 and Southwest Conference brought the two schools together in the Big 12. Baylor is 0-11 since that last victory, but 10 have come in the Big 12 era.
And most of that damage occured while the Bears served as the Big 12's longstanding doormat. Still, in the Art Briles era, Baylor is 0-3 at Oklahoma State, including a 49-17 loss in 2013 when the Bears went up there ranked No. 3 in the nation and 9-0.
Baylor can find hope in its blowout victory at Oklahoma last season. Baylor had never won in Norman in 10 previous visits.
"I think it just proves it's possible to win at a place that's historically difficult," Baylor left tackle Spencer Drango told reporters. "We showed that. And OU came in here and won, where only Baylor had won at McLane (Stadium). Only OSU has won at OSU recently. So it should be a pretty good matchup for us."
This game is critical for both Baylor and Oklahoma State. The latest College Football Playoff rankings released Tuesday night dropped one-loss Baylor to No. 10 and pushed the undefeated Cowboys to No. 6. Both teams' playoff hopes hinge on winning, as does Baylor's chance to win a third consecutive Big 12 title, something only Oklahoma has accomplished.
---
---