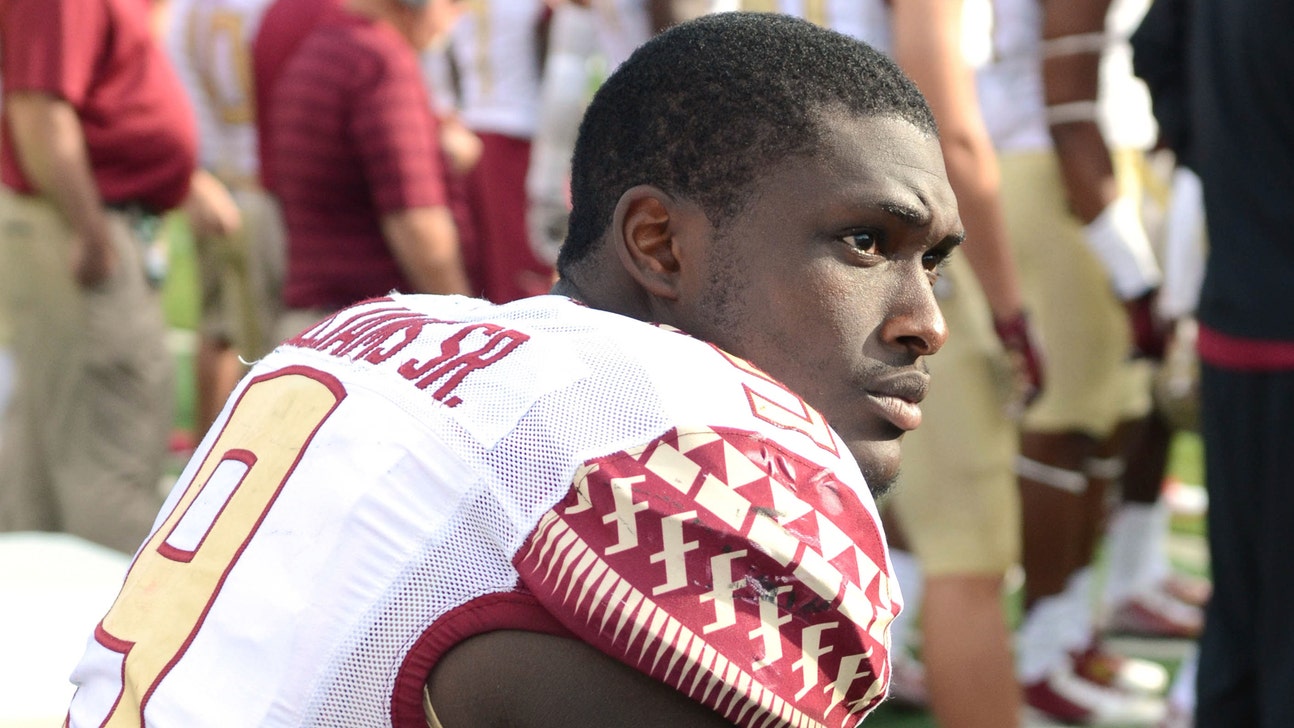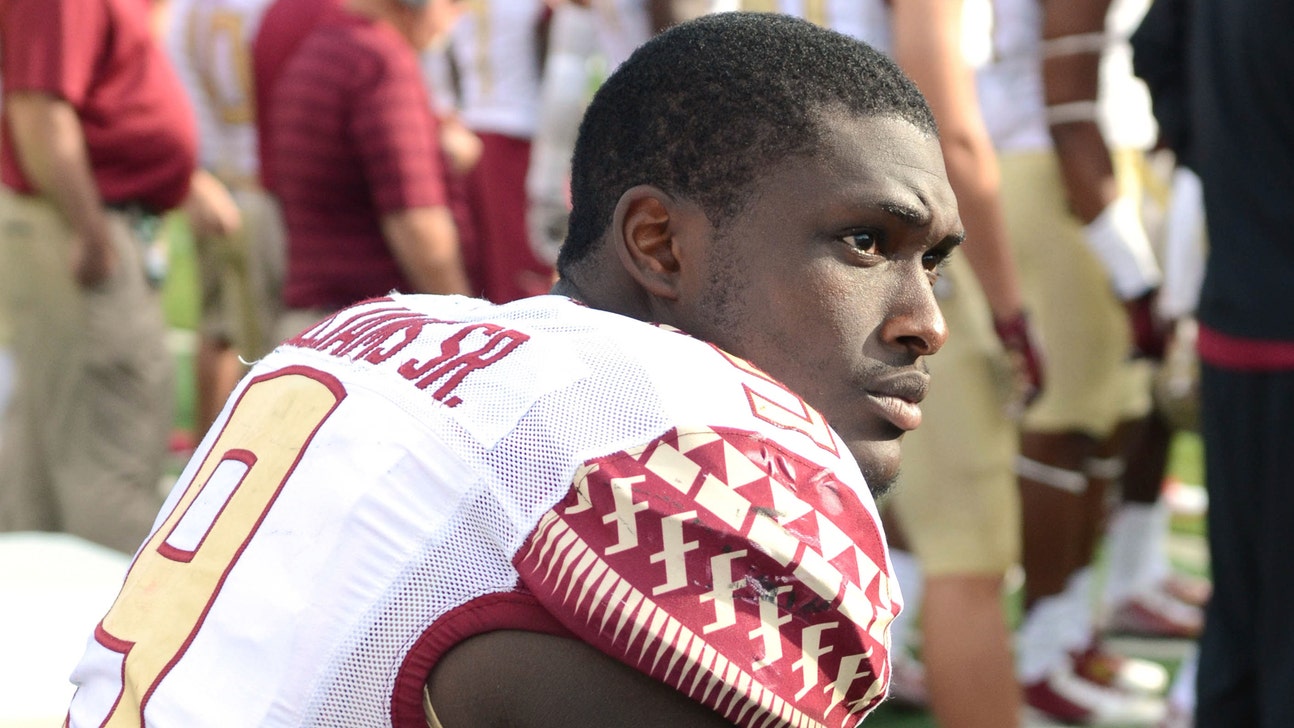 Woman asks police to end investigation of FSU RB Williams
Published
Oct. 28, 2014 7:45 p.m. ET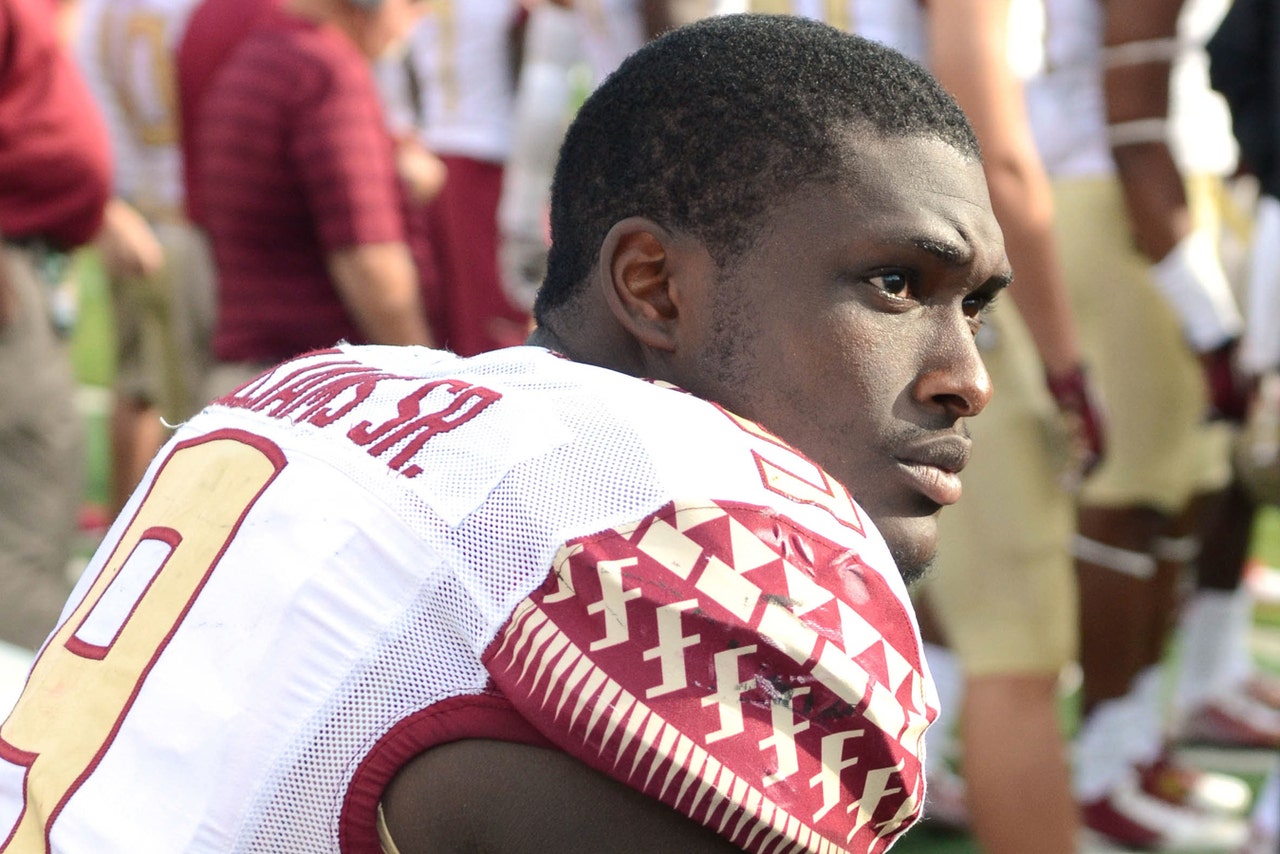 TALLAHASSEE, Fla. — The lawyer for the woman involved in the domestic battery investigation of Florida State running back Karlos Williams has asked police to end the investigation.
Nathan Prince said Tuesday the woman never filed a complaint and wants everything to "blow over." He said Florida State contacted the Tallahassee Police Department about the case. Prince thinks the university found out about the incident through social media.
Prince said his client "at no point made a complaint to any law enforcement agency, never gave an interview or anything like that."
Florida State spokesman Rob Wilson didn't immediately confirm whether the university reported the incident or if Florida State would conduct its own investigation of possible student code of conduct violations.
The police investigation of the incident is still "open at this time," TPD spokesman Dave Northway said Tuesday. Law enforcement does not need cooperation from a possible victim to investigate.
Williams, a senior, has not been charged or arrested. Coach Jimbo Fisher said he is eligible to play against Louisville Thursday and declined comment on the Williams' investigation.
The university released a statement Monday saying "until we receive more information regarding the alleged incident (Williams) status with the team will be under review."
Williams is being represented by Tim Jansen, the attorney who also represented quarterback Jameis Winston during his police investigation after a woman said he sexually assaulted her in December 2012. Winston was never arrested or charged; a Florida prosecutor said there was not enough evidence in the case.
"I have also been informed by a prosecutor in the State Attorney's office that there is no current case for domestic battery against Mr. Williams," Jansen said in a statement. "We feel it's important that the public have the unbiased truth of the facts as they currently exist. Mr. Williams has not been charged with any crime."
Northway declined to say who initially reported the incident. He referred to Monday's police statement that said, "Florida Law does not allow TPD to discuss the details of any case while it is on-going."
The investigation is the latest involving a Florida State football player. Winston is facing a university hearing to determine whether four sections of the code of conduct have been violated — two for sexual misconduct and two for endangerment.
Florida State also is currently being investigated by the Department of Education on how hit handles possible Title IX violations. The woman who said Winston assaulted her filed a complaint with the U.S. Department of Education Office for Civil Rights, which decided the university should be investigated for possible Title IX violations over the way it responds to sexual violence complaints.
---