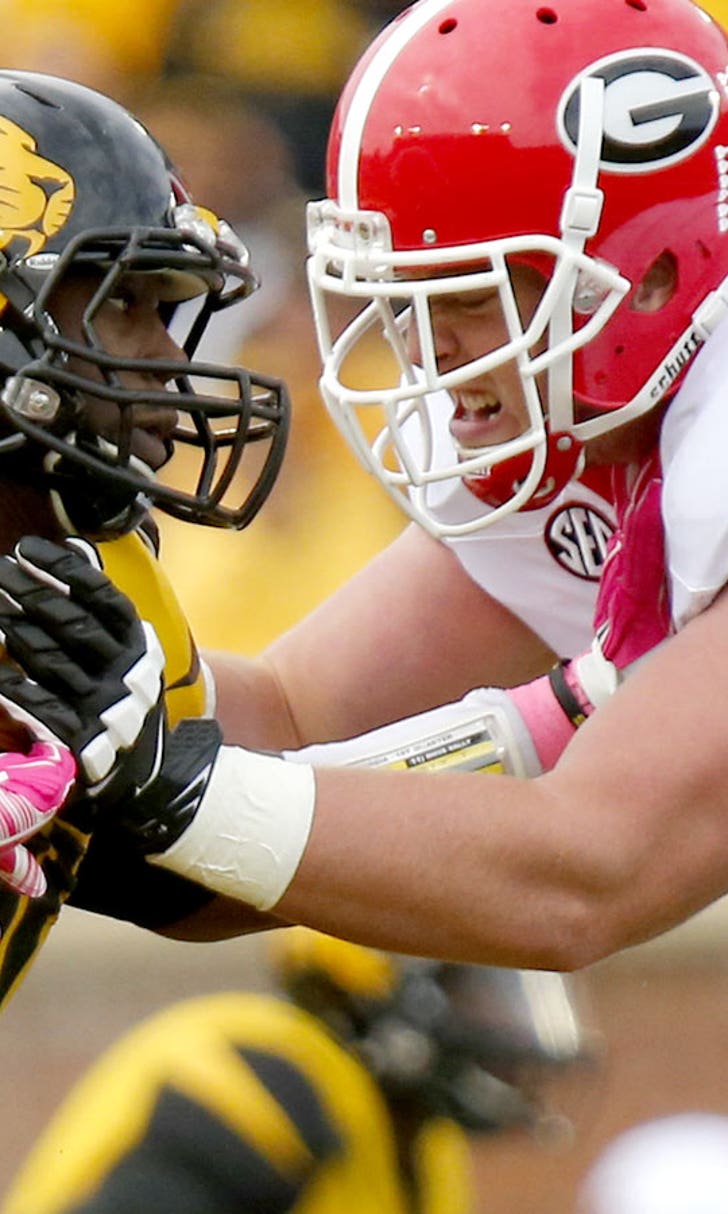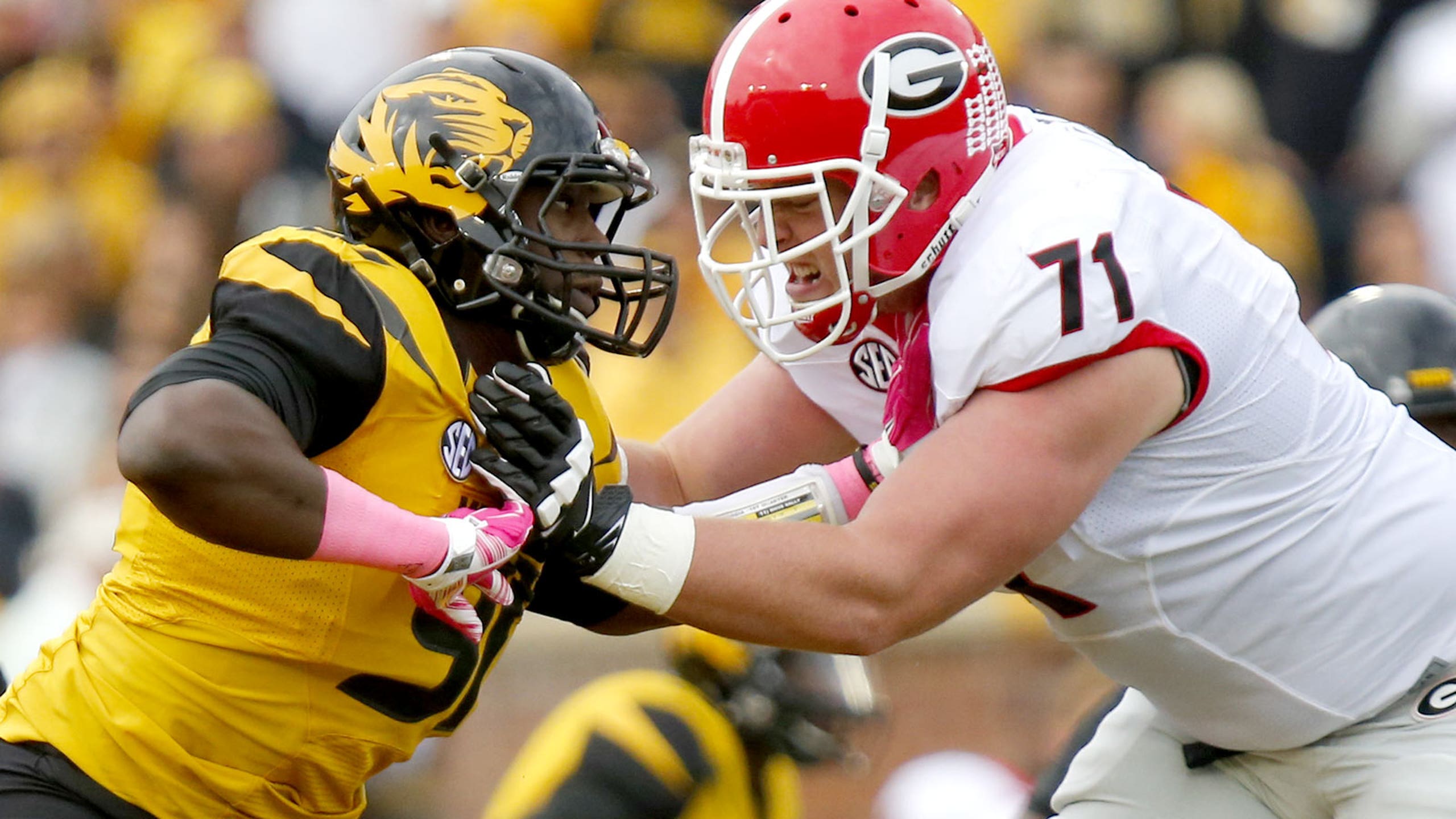 With the starting five set, the only question for UGA up front is depth
BY foxsports • July 28, 2015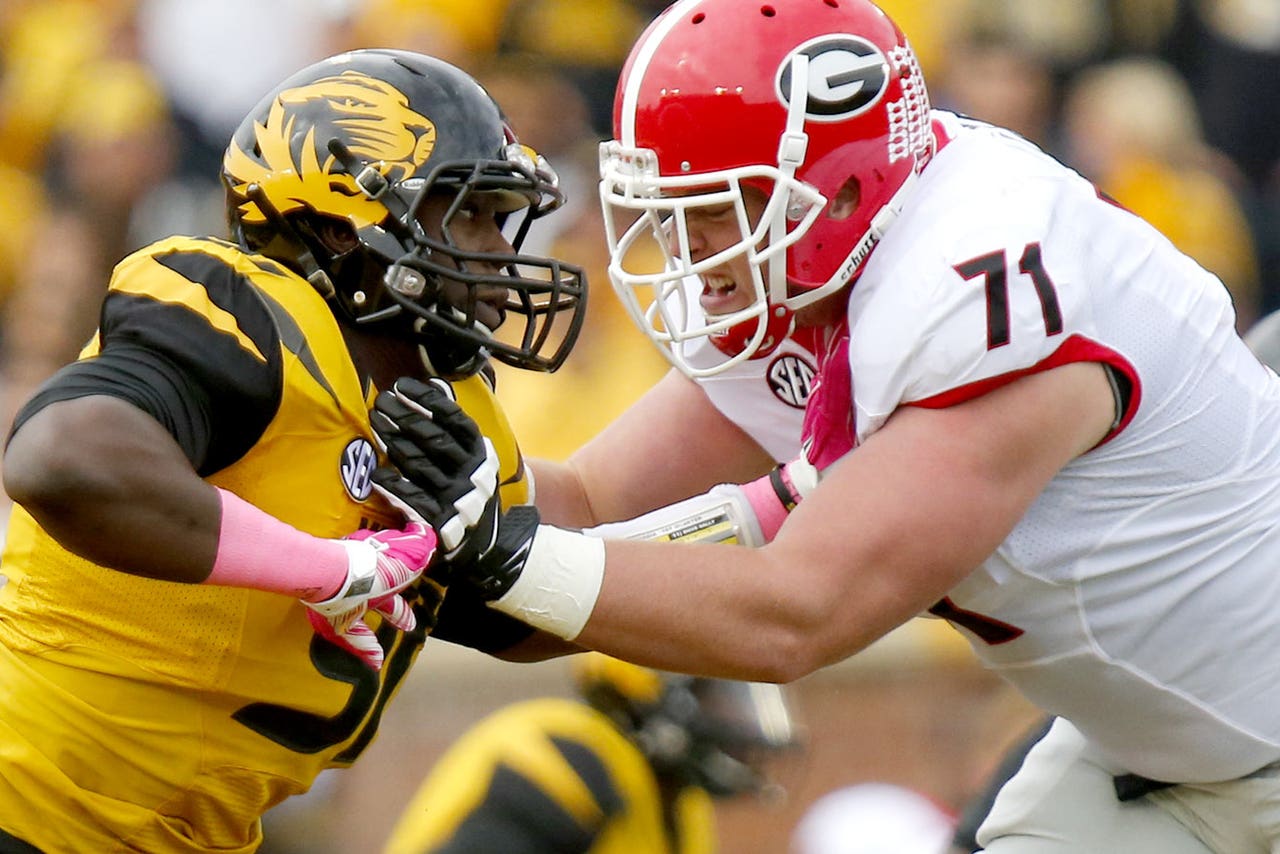 The offensive line looks to be an area of strength for Georgia this season, as four starters return from last season's No. 1 ranked SEC rushing offense. With the fifth and final spot having already been locked down by sophomore Isaiah Wynn, the only question for the team going into the season lies with the backups. 
Head coach Mark Richt was recently asked who the team's backup left tackle currently is and his answer is somewhat unsettling for a team with national title hopes in 2015. 
"Can't really tell you," Richt said, according to the Atlanta Journal Constitution. "We'll have to compete and see. I think a guy like (Greg) Pyke has enough versatility, he could end up playing there. That'd be my first guess. And then we'd have somebody else move into the guard position."
Moving the starting guard Greg Pyke to the outside would then leave the rest of the line in transition, which could lead to potential miscommunications for the entire line. 
Georgia was relying on JUCO transfer Devondre Seymour to earn the job, but he quit the football program shortly after his arrival this summer. 
One name to keep an eye on during fall camp is 2015 signee Patrick Allen. The six-foot-four, 285-pound Allen was a four-star recruit that has the potential to be a star in the SEC but may need more seasoning before hitting the field. 
For now, the backup left tackle job is being manned by redshirt sophomore Aulden Bynum. Unless a younger player beats him out during fall camp, expect Bynum to enter the season as the No. 2 left tackle on the depth chart. 
Of course all these concerns are moot if Preseason All-SEC selection John Theus stays healthy and after already making 35 starts in 40 career appearances for the Bulldogs, concern over Theus' durability are minimal. 
However, if anything does happen and the line shuffles for Georgia, keep an eye out on how the team adjusts their five up front to handle the possible shift up front. 
(h/t Atlanta Journal Constitution)
---
---