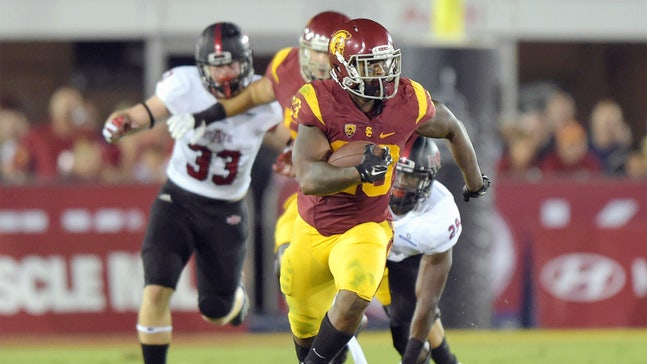 With injured receivers, USC likely to focus on rushing attack vs. Zona
Published
Nov. 4, 2015 2:57 p.m. ET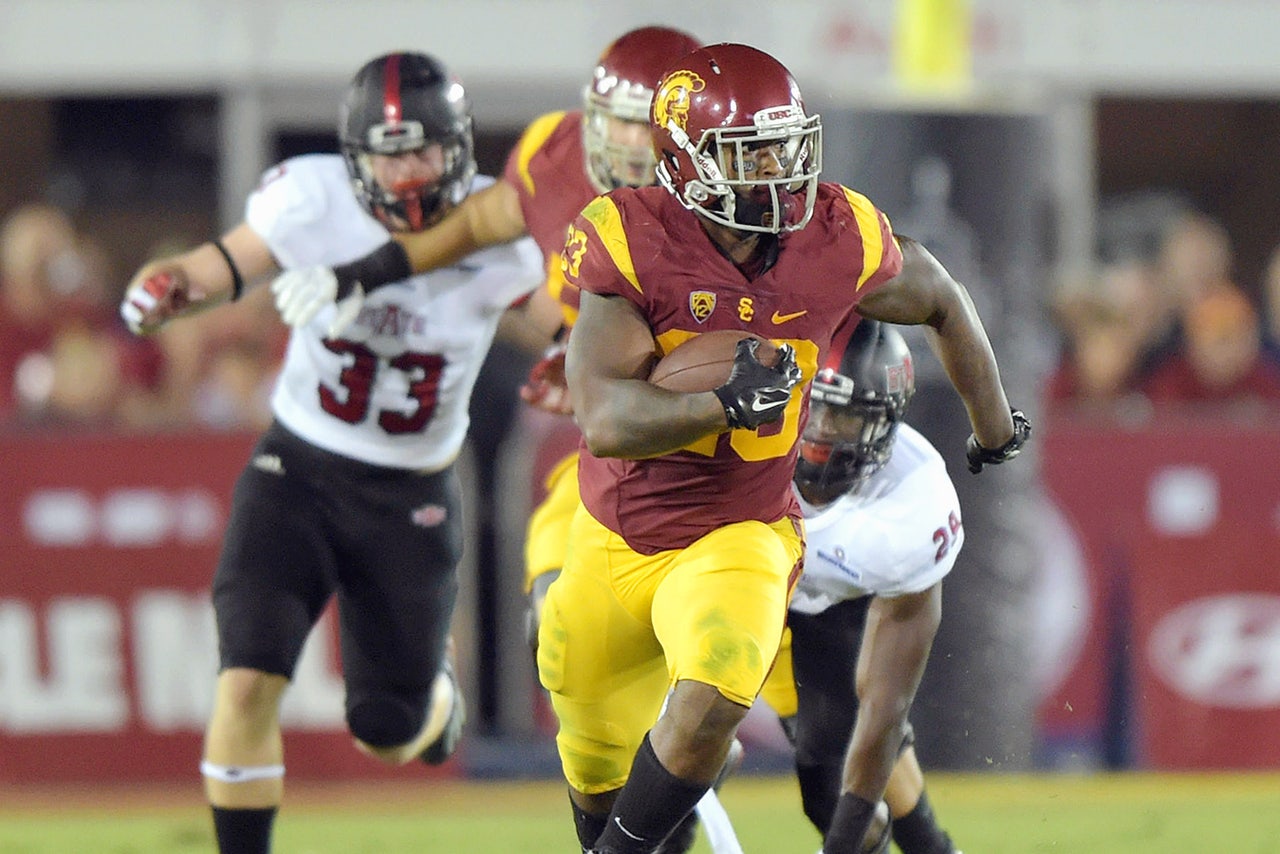 The big news out of USC this week was star receiver JuJu Smith-Schuster's hand surgery. His status is uncertain vs. Arizona.
One ESPN report notes that USC has recently re-focused on relying on the "power run game", especially during the game vs. Cal. The report explains that USC had 33 rushes per game during the first six weeks, but recorded 45 rushes vs. Utah and 50 vs. Cal. Another ESPN report says fans should expect similar play management this weekend.
"With the type of players we have, as big as our offensive line is, we should be [running the ball like we did today]," said offensive lineman Zach Banner, in the report. "It's good, Coach Helton knows what he's doing. He's the best offensive coordinator I've ever played for." 
(h/t ESPN)
---
---