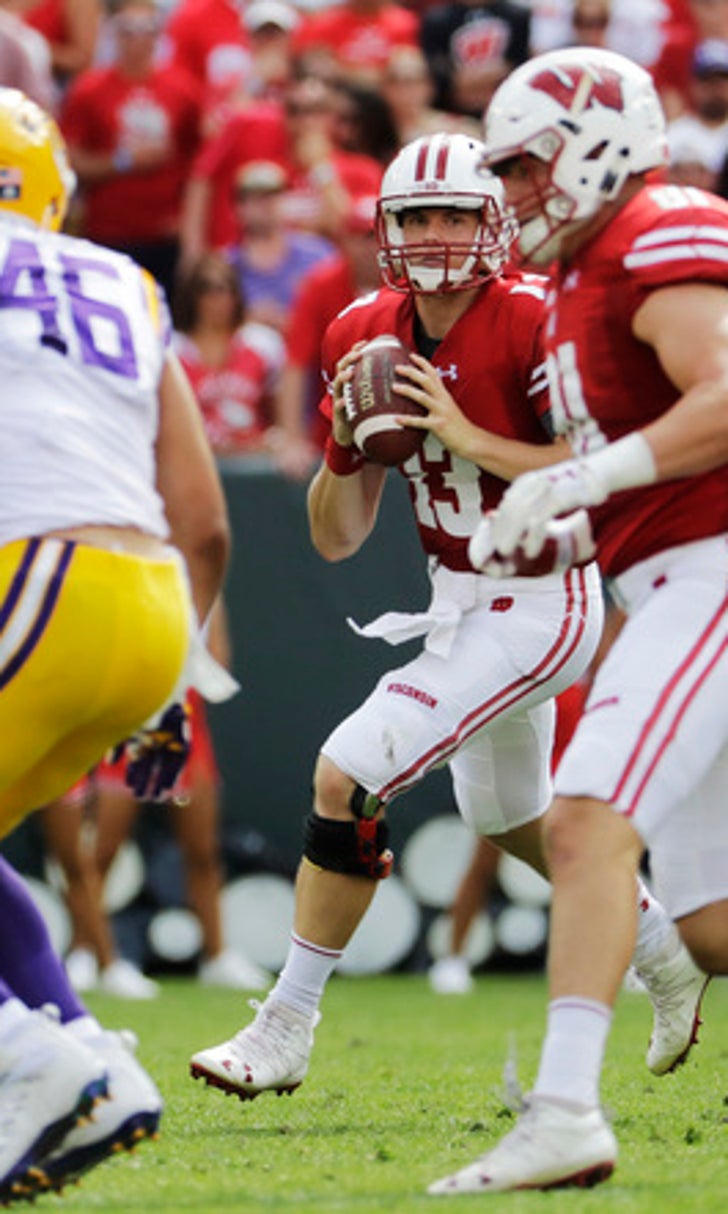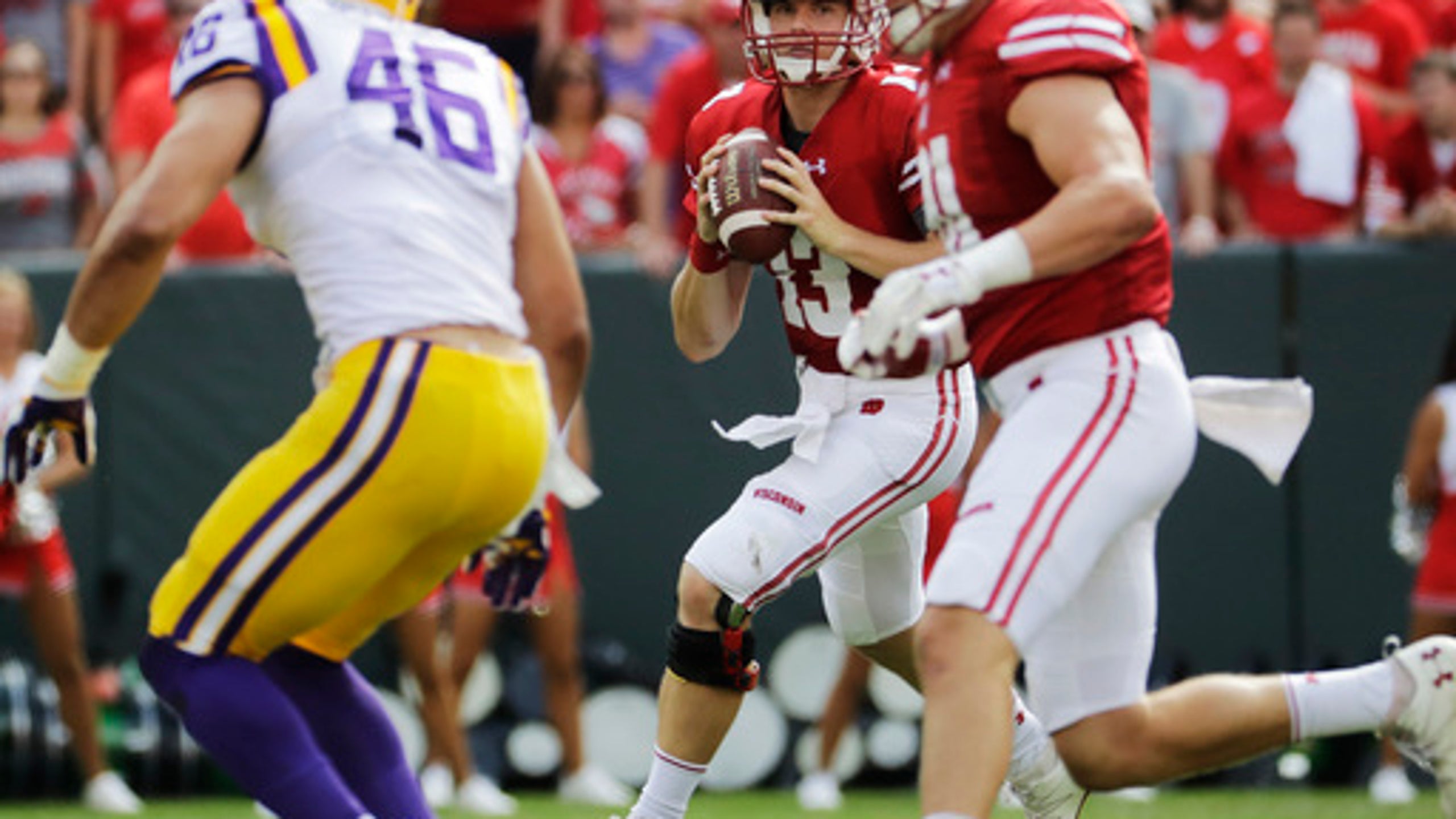 Wisconsin looks to build on strong start, upset of LSU
BY foxsports • September 5, 2016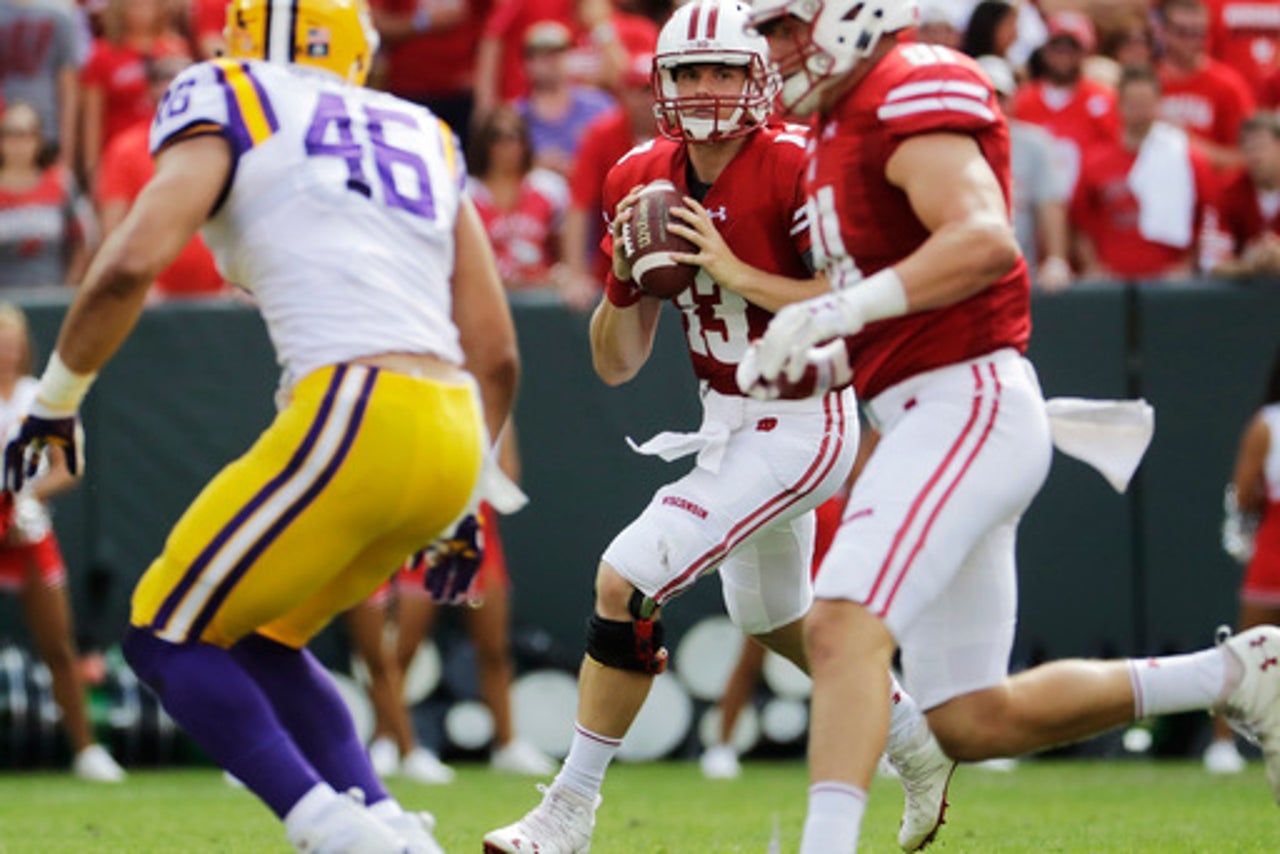 MADISON, Wis. (AP) Wisconsin coach Paul Chryst liked what he heard from the stream of players who filed into his office over the weekend to discuss the team's upset win over No. 5 LSU.
The Badgers aren't satisfied.
''They see we can be a lot better,'' Chryst recounted Monday.
No signs of a letdown following the emotional 16-14 victory over the Tigers. After a ballyhooed opener at Lambeau Field against an SEC power, Wisconsin hosts Akron this Saturday in its home opener at Camp Randall Stadium.
''Didn't need to prod the guys, didn't need to tell them what to think,'' Chryst said.
The enthusiasm from the victory was also a little tempered on Monday after the team announced that starting inside linebacker Chris Orr would miss the rest of the season with a right ACL injury. The sophomore was injured on the Badgers' first defensive play against LSU.
Orr showed promise as a freshman after making seven starts and playing in 11 games. Now, depth is becoming an issue at inside linebacker with T.J. Edwards also likely out at least another couple weeks with a left foot injury.
Sophomore Ryan Connelly will take over for Orr alongside fellow inside linebacker Jack Cichy. Connelly had seven tackles after replacing Orr against LSU.
''Nothing's guaranteed. You saw that with Chris Orr. He spent a ton of time (working) and now he'll be done for the season'' Chryst said. ''You want kids to be able to enjoy each and every opportunity they get.''
Orr has relayed a similar message to his teammates.
''Chris would never want us to lose a step because he's out,'' Cichy said. ''He's going to be in our ears.''
The defense is off to a strong start after allowing just a touchdown to LSU, and that was only after Wisconsin receiver George Rushing fumbled in his own territory. LSU's other score on Saturday came on defense, after a poor throw by quarterback Bart Houston was intercepted and returned for a touchdown.
Allowing 138 yards on 23 carries to LSU running back Leonard Fournette isn't that bad considering that he's a Heisman Trophy candidate. The Badgers kept him out of the end zone and finished strong after safety D'Cota Dixon picked off LSU's Brandon Harris with 57 seconds left to seal the victory.
The offense is the area that the Badgers could use the most improvement. The running game grinded out yards with the tailback tandem of Corey Clement and Dare Ogunbowale, and the young line more than held its own against LSU's athletic defense. Tight end Troy Fumagalli had a breakout game with seven catches for 100 yards.
But the Badgers had trouble in the red zone, including another Houston interception that was picked off in the end zone.
Making his first collegiate start, Houston finished 19 of 31 for 205 yards. He did show toughness on scrambles, including two runs that he finished off by plowing head-first into tacklers.
Wisconsin doesn't run a system for running quarterbacks, though.
Houston said he planned to concentrate on situational awareness and ball security ahead of the Akron game.
''When I was in the pocket trying to run, I was kind of carrying (the ball) around like a loaf of bread,'' said Houston, a triple-option quarterback in high school. But that was a while ago for the fifth-year senior.
NOTE: LSU announced on Monday the school had suspended OL Josh Boutte for one game for leveling Dixon with a big hit after the safety's game-clinching interception . Coach Les Miles said that Boutte hit Dixon by mistake, and that he called Dixon to apologize. When asked for his reaction, Chryst said that he was proud of the way his players responded after the play. Words were exchanged between players, but the Badgers mainly attended to Dixon.
---
Online: AP College Football site: http://collegefootball.ap.org/
---
Follow Genaro Armas at: https://twitter.com/GArmasAP
---