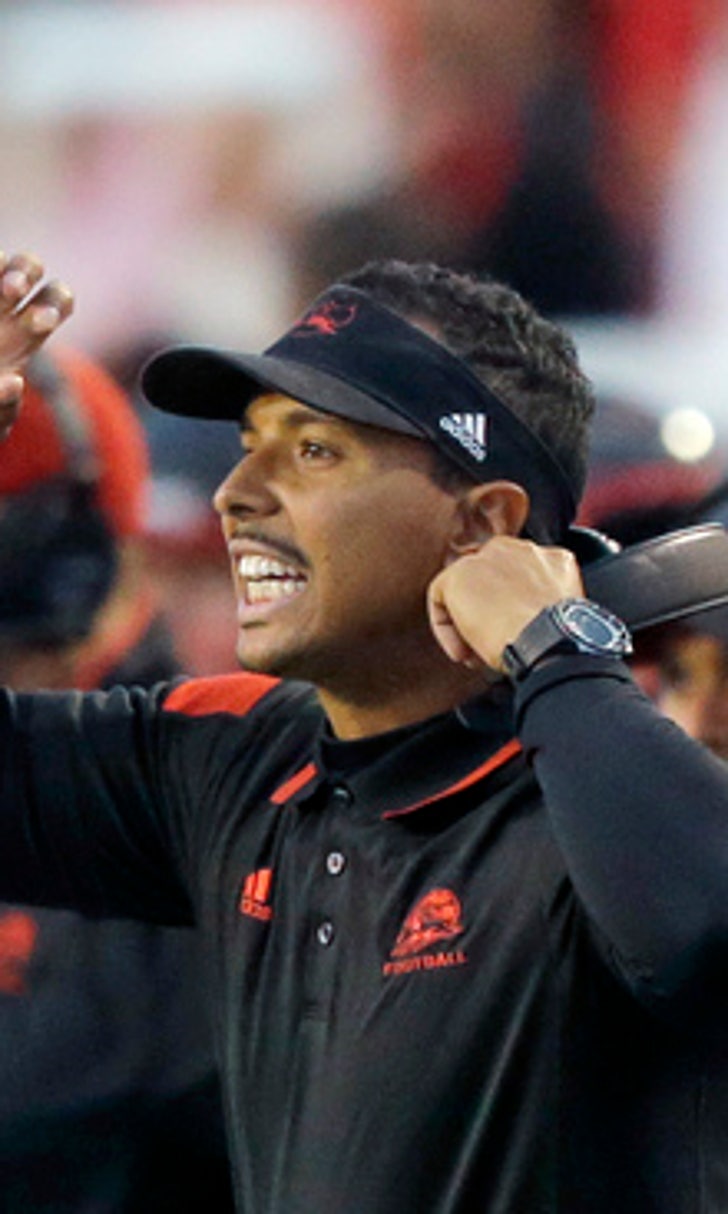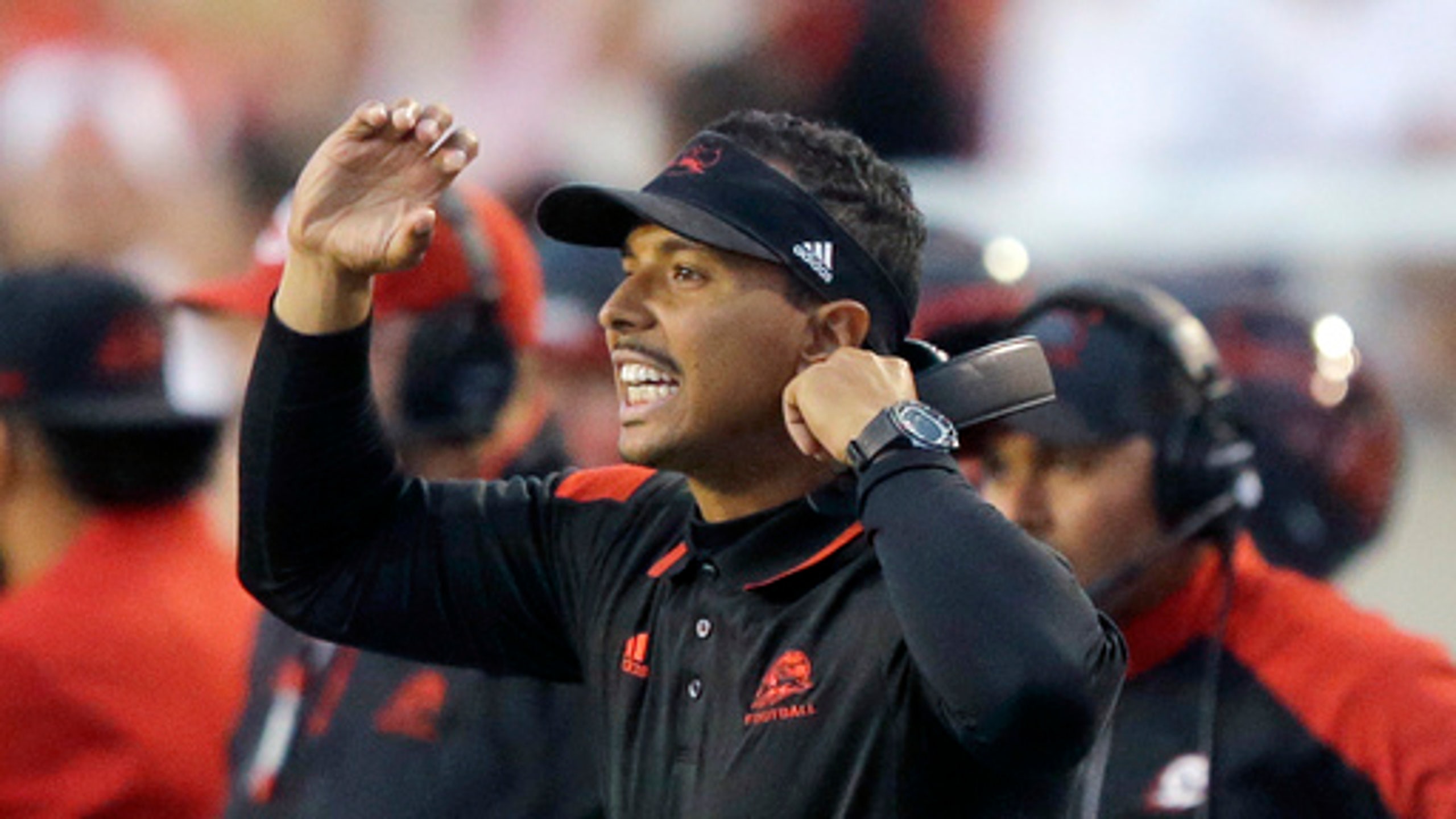 Williams, defense leads Utah to 24-0 win over Southern Utah
BY foxsports • September 2, 2016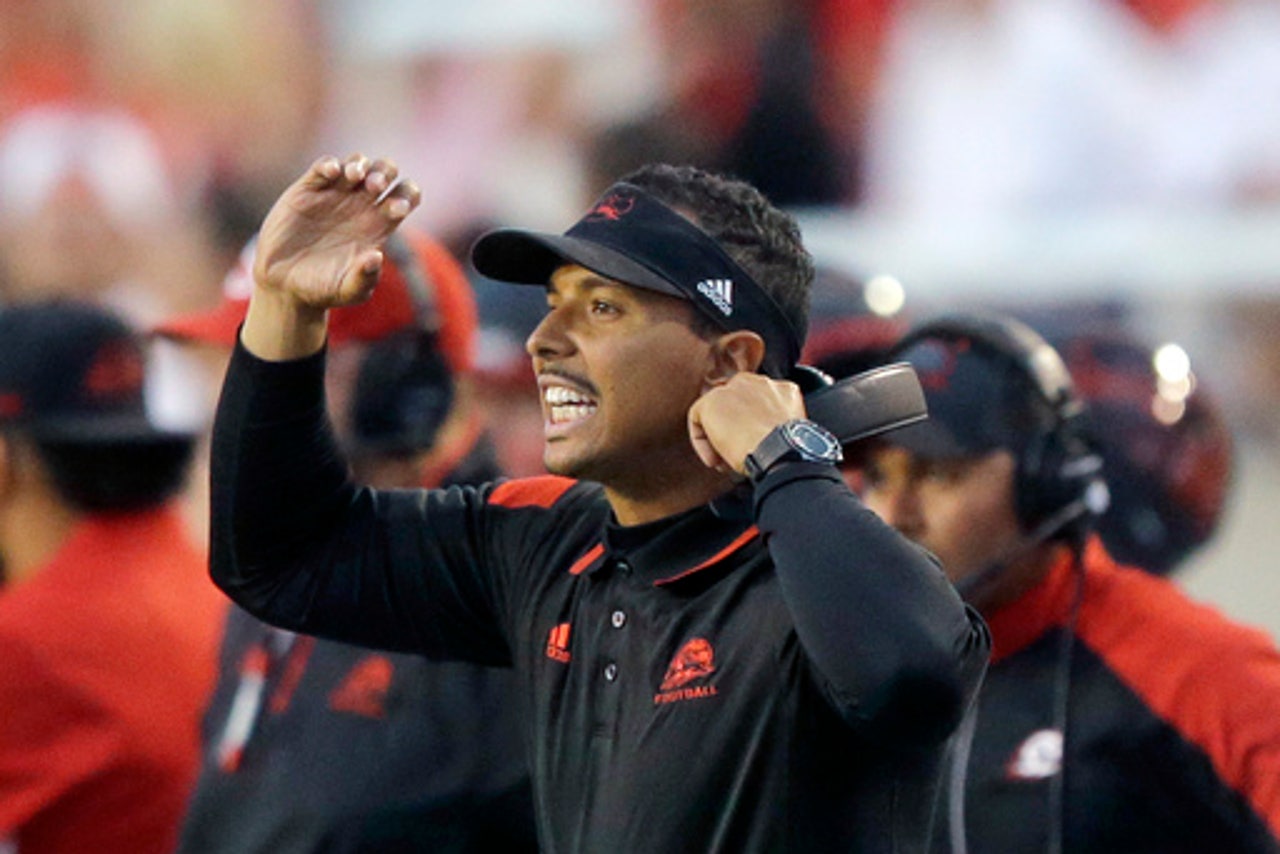 SALT LAKE CITY (AP) Troy Williams threw for 272 yards and two touchdowns and Utah opened the season with a 24-0 victory over Southern Utah on Thursday evening.
Fans got their first glimpse of the revamped Utah offense, which included a new full-time starter at quarterback for the first time since 2012. The Utes have new starters at every offensive skill position.
''I just put it in (my teammates') hands and they made it happen,'' Williams said.
Williams showed why there is optimism throughout the program for the Santa Monica College transfer that originally signed with Washington as one of the top dual-threat quarterbacks in the country. He put zip on the ball on several out routes and kept his eyes downfield while scrambling. Williams also recognized a mismatch on a 2-yard touchdown pass to Tim Patrick, who used his 6-foot-5 frame to box out 6-0 cornerback Jarmaine Doubs to take a 17-0 lead just before halftime.
The Utah defense smothered its FCS opponent like it was supposed to and held Southern Utah to just 158 offensive yards.
''I don't feel like we were up to our potential today,'' Utah safety Marcus Williams said. ''But next week we're going to fix some things, tackle better and we're going to come out blazing.''
THE TAKEAWAY
SOUTHERN UTAH: The Thunderbirds didn't just roll over despite just not having the athletes to match up with Utah. It was difficult to create much offense against a Utah defense that should be one of the best in the Pac-12. Quarterback McCoy Hill flashed some with his arm and legs despite missing time in the second quarter with an injury.
''Just proud of the guys,'' Southern Utah coach Demario Warren said. ''They fought the whole game and never gave up. We made some mistakes. I wish we could have had a couple of plays back and hopefully change that game.
''But they're a great football team and you can't make that many mistakes in a game and expect to win. ... I was definitely disappointed in the outcome and some of the mistakes we made.''
UTAH: A rout was expected, but there were plenty of nerves in the stands when Utah led just 3-0 late in the second quarter. The run game was nonexistent in the first half and the offensive line was far from dominant for a unit with four returning starters and a junior college All-American at left tackle.
''Wasn't exactly what I expected,'' Utah coach Kyle Whittingham said. ''We never really were not in control of the game, but we never really had complete control of the game. It was tougher to score than I anticipated it would be. Credit them, they're a good football team.
''If we're going to win next week, we've got to get better. There's no doubt about that.''
UP NEXT
SOUTHERN UTAH: The Thunderbirds now turn their attention to the FCS schedule with Southeast Louisiana traveling to Cedar City, Utah on Sept. 10. The two programs last played in 2014 with the Lions winning 41-14.
UTAH: The Utes host their lone true rival next week - BYU. There were grumbles from both sets of fans when the two programs didn't play in the regular season in 2014 or 2015. The Beehive State football deities corrected that with a 2015 Las Vegas Bowl showdown in which Utah jumped out to a 35-0 first-quarter lead and held on for a 35-28 victory.
---