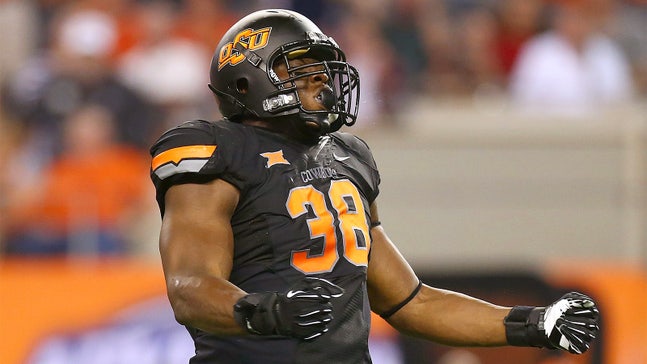 Will OSU's Emmanuel Ogbah be a first-round pick in 2016?
Published
May. 7, 2015 2:59 a.m. ET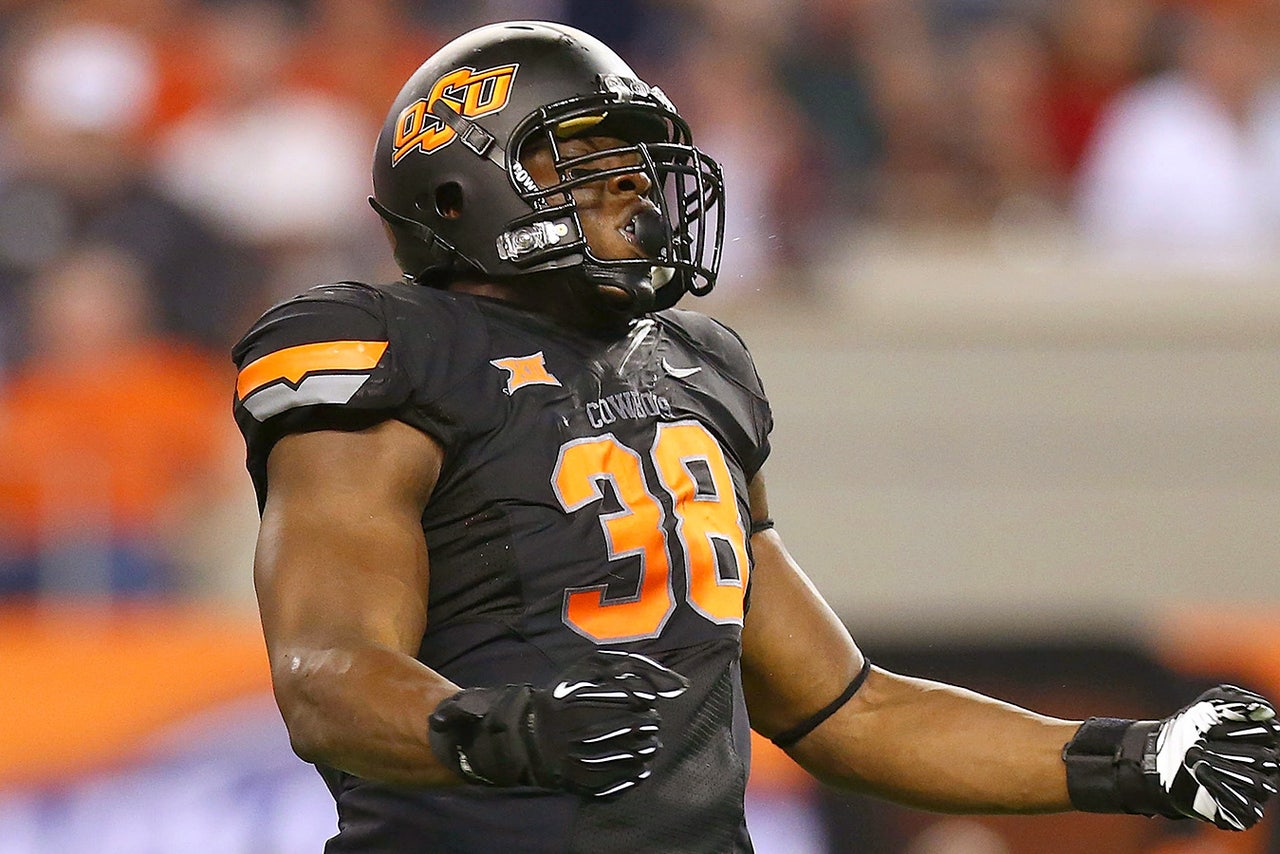 The 2015 NFL Draft is only a week old and already projections for next year's draft have arrived, projections that suggest Oklahoma State's next first-round draft pick is currently on its roster.
A very early mock draft conducted by NFLDraftScout.com has rising redshirt junior defensive end Emmanuel Ogbah going in the first round of the 2016 NFL Draft.
Ogbah is not only projected to fall in the first round, but very early in the opening round, as he's pegged to be selected by the Atlanta Falcons with the No. 8 overall pick.
While it's far too early to give much validity to the prediction, it would be a big day for the Cowboys if it were to come true.
Oklahoma State's most recent first-round pick was cornerback Justin Gilbert, who was selected with the No. 8 overall pick in 2014, but it hasn't had a defensive end fall in the first round since 2003, when Kevin Williams was taken by the Minnesota Vikings with the ninth pick.
"Sure, the Falcons built up the pass rush with former Clemson stars Vic Beasley and Grady Jarrett, but more help is needed. Ogbah isn't a household name ... yet," the blurb for Ogbah reads in the mock draft.
Regardless of his draft stock, Ogbah is slated for a big year in 2015.
In his redshirt sophomore season, he asserted himself as one of the best defensive linemen in the Big 12 with 11 sacks and a total of 49 tackles.
(h/t NFLDraftScout.com)
---
---