Notre Dame Fighting Irish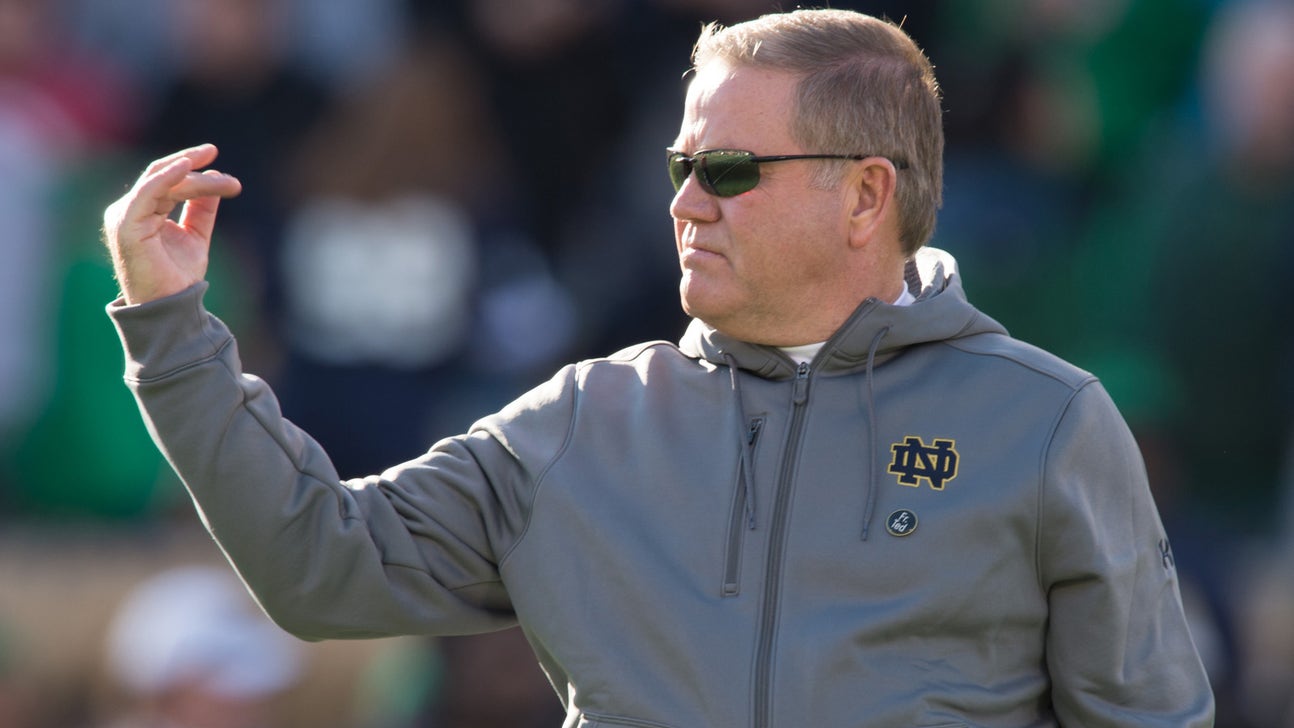 Notre Dame Fighting Irish
Why Brian Kelly is the most underrated head coach in college football
Published
Nov. 16, 2015 9:22 p.m. ET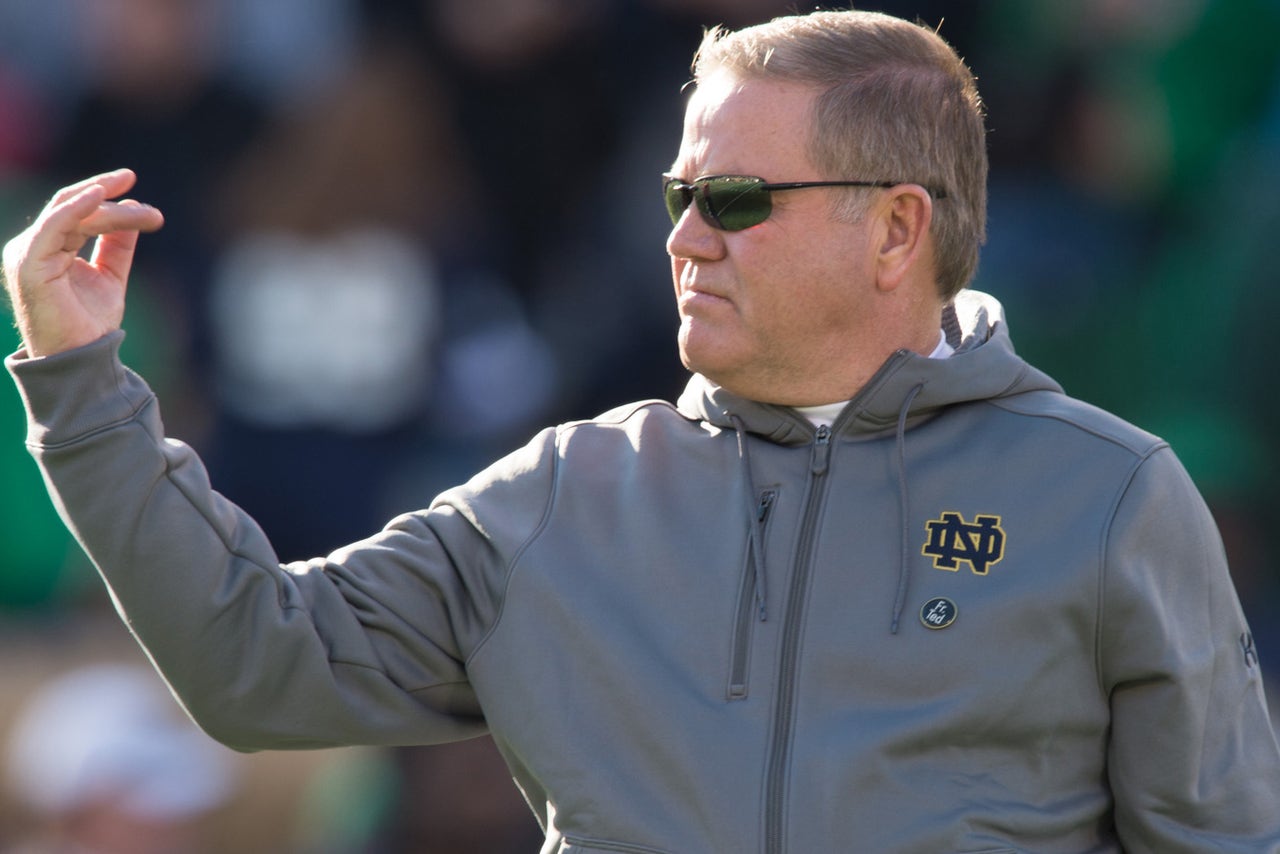 By Eddie Ravert.
Culture beats scheme.
That's what Notre Dame head coach Brian Kelly preaches day in and day out, and it is a key reason why the 2015 Irish are 9-1. The 4th-ranked team in the nation downed Wake Forest 28-7 on Saturday, and with just two games remaining, Notre Dame all but controls its own destiny to make the College Football Playoff.
Sixth-year head coach Brian Kelly has built this 21st-century program from the ground up. Charlie Weis, who coached Notre Dame from 2004-2009, left the program in a terrible spot, despite making the 2006 Fiesta Bowl. Kelly knew he had a long journey ahead of him, but he was up to the challenge.
The Boston native is currently the second-winningest active coach in the NCAA Football Bowl Subdivision, and he has led the Irish to 54 wins over his tenure — surpassing Dan Devine for fifth-most in school history. Kelly is also the first and only coach to take Notre Dame to a bowl game in each of his first five years as head coach.
Kelly prides himself on teaching the game, rather than just preaching the game. Senior linebacker Joe Schmidt praised Kelly's ability to teach and mentor young student-athletes.
"I mean he's a wonderful leader," Schmidt said after the Wake Forest game. "He's taught me at least a lot of management skills, a lot of leadership skills. He's a heck of a football coach, and he's a great mentor to me."
It also appears that eight is Kelly's lucky number as he has won that many games in each of his first six seasons with the Irish. Before that run, no Notre Dame head coach had posted five consecutive eight-win seasons at any junction of his career since legendary coach Lou Holtz.
On a national level, Kelly is right at the top of the list among current active coaches. Of the 65 coaches at contract bowl-eligible schools who have faced at least 10 AP-ranked teams, Kelly's career .600 winning percentage ranks 7th among his peers.
However for many Irish fans and college football pundits this doesn't seem to be enough.
People are constantly criticizing Kelly. Notre Dame is arguably the most hated or loved football program in the country — it just depends who you ask. The school from South Bend has the second-most championships in NCAA history (8) and has the most Heisman winners, with seven.
Eight-win seasons just don't cut it at Notre Dame. Since they are not a part of a conference, the Irish do not compete for a conference championship every year. Because of this, everyone makes each and every season about winning a national championship. They have their own TV deal with NBC worth up to $15 million annually, which has nationally televised every home game since 1991.
The Fighting Irish constantly have a bulls eye on their back, and are often over-hyped by fans and national media. Their most successful season under Kelly came in 2012 where they went 12-0 making it to the BCS National Championship game. Alabama crushed the Irish 42-14, proving to the entire nation that Notre Dame wasn't quite "elite" yet.
But Notre Dame had to go undefeated to even have a chance of making it to the title game in 2012, which they did so beating powerhouses like USC, Michigan State and Oklahoma State. Since Notre Dame is always in the national spotlight, this still wasn't enough for Kelly to prove his worth. Many skeptics claimed Alabama was much more athletic, quicker and stronger than the Irish.
The blowout to 'Bama led to increased recruiting efforts — always a point of emphasis — by Kelly, who refused to back down.
He realized Notre Dame needed to start recruiting faster, more agile players, especially on defense. Romeo Okwara, a senior defensive lineman, was one of Kelly's top recruits when he joined. He commented on how genuine Kelly has been since the early days.
"Coach Kelly has been great ever since he recruited me," Okwara said. "He's always been a guy I can look up to, and we're having a lot of fun — especially when we are winning."
Of Kelly's 54 wins at Notre Dame, 30 have come against teams that finished the year with a winning record. Only five programs in the country have a higher winning percentage against teams that end the season with records above .500 than the Irish since 2010.
This is all impressive stuff, but for Kelly it isn't surprising — success has always been a part of his mantra.
He holds an overall coaching record of 225-78-2, having spent 13 seasons at the helm at Grand Valley State, three seasons at Central Michigan and three seasons at Cincinnati before joining Notre Dame in 201o. Kelly led Cincinnati to an undefeated 12-0 record in 2009 but caught a lot of criticism for not coaching the squad in the Sugar Bowl to join Notre Dame. Without their leader, the Bearcats lost to Florida, 51-24.
Kelly has also earned a bit of a bad reputation for his screaming and yelling on the sideline, and he recently went after one of his staff members, who was arguing with an official. However, he has truly calmed down in each of his seasons at Notre Dame, realizing the scrutiny that comes with being the Notre Dame head coach.
Kelly is also one of the most popular coaches in the nation on Twitter with 140,000-plus followers, which ranks him as the 7th-most popular among active coaches. He runs his own account and often praises his team after hard-fought victories.
Offensive tackle and future first round draft pick Ronnie Stanley mentioned how Kelly never gives up on his team, and is always pushing his players to be the best they can be.
"Not letting up on anyone on our team is definitely a result of a good coaching staff and good culture around here at Notre Dame," Stanley said. "He [Kelly] wanted to let the players build the culture really and to be able to do that took a good relationship between the players and coaches, and he built that."
Kelly is underrated because Notre Dame is often over-hyped. When your program is a national icon, unless you win the ultimate prize, the coach is always not going to be good enough. Kelly has won at every college he's been at, as stated earlier. His Notre Dame tenure should be regarded as a successful one because he has won with consistency. The only way Kelly will earn the respect he deserves in South Bend is if he wins a National Championship, until then, he will always be seen the bad guy- eternally underrated.
But for Kelly and the 2015 playoff-hopeful Irish, it all comes back to culture.
After pounding out a 28-7 win over the feisty Wake Forest Demon Deacons, Notre Dame will await Boston College at Fenway Park next weekend before hitting the road to close out the season against Stanford in what should be a season-defining game for both programs.
More from Sportsnaut:
---
---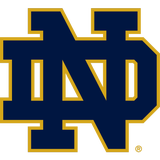 Get more from Notre Dame Fighting Irish
Follow your favorites to get information about games, news and more
---