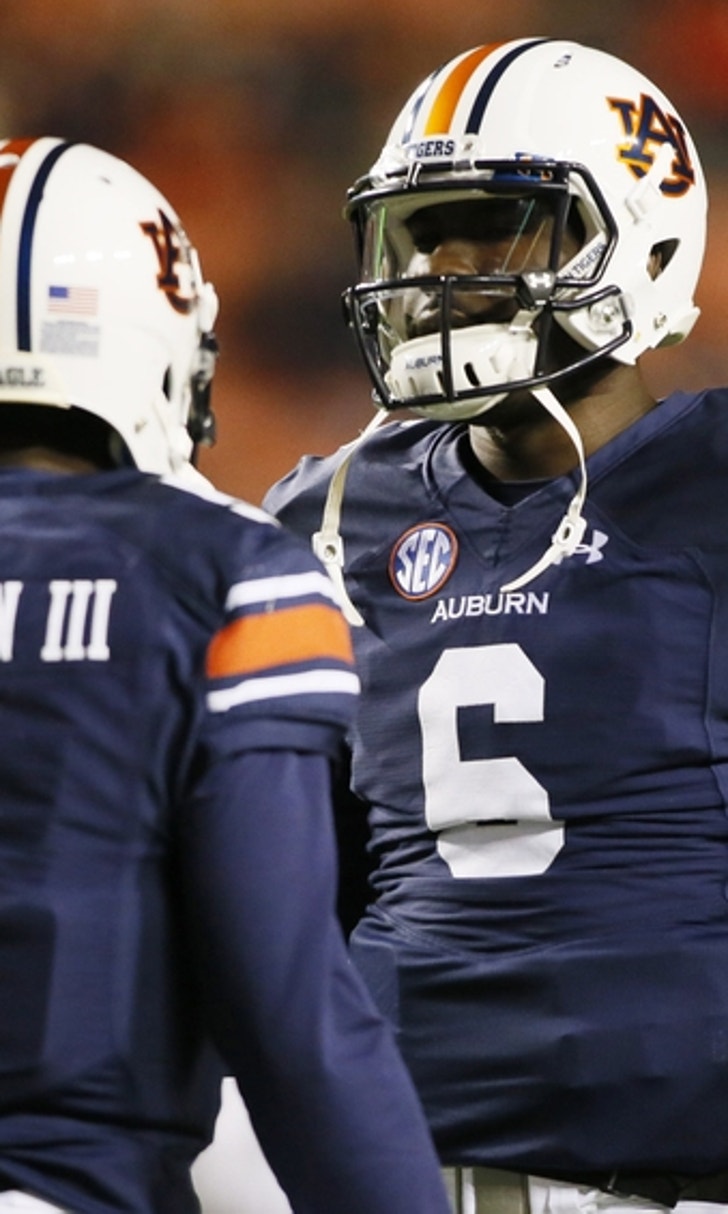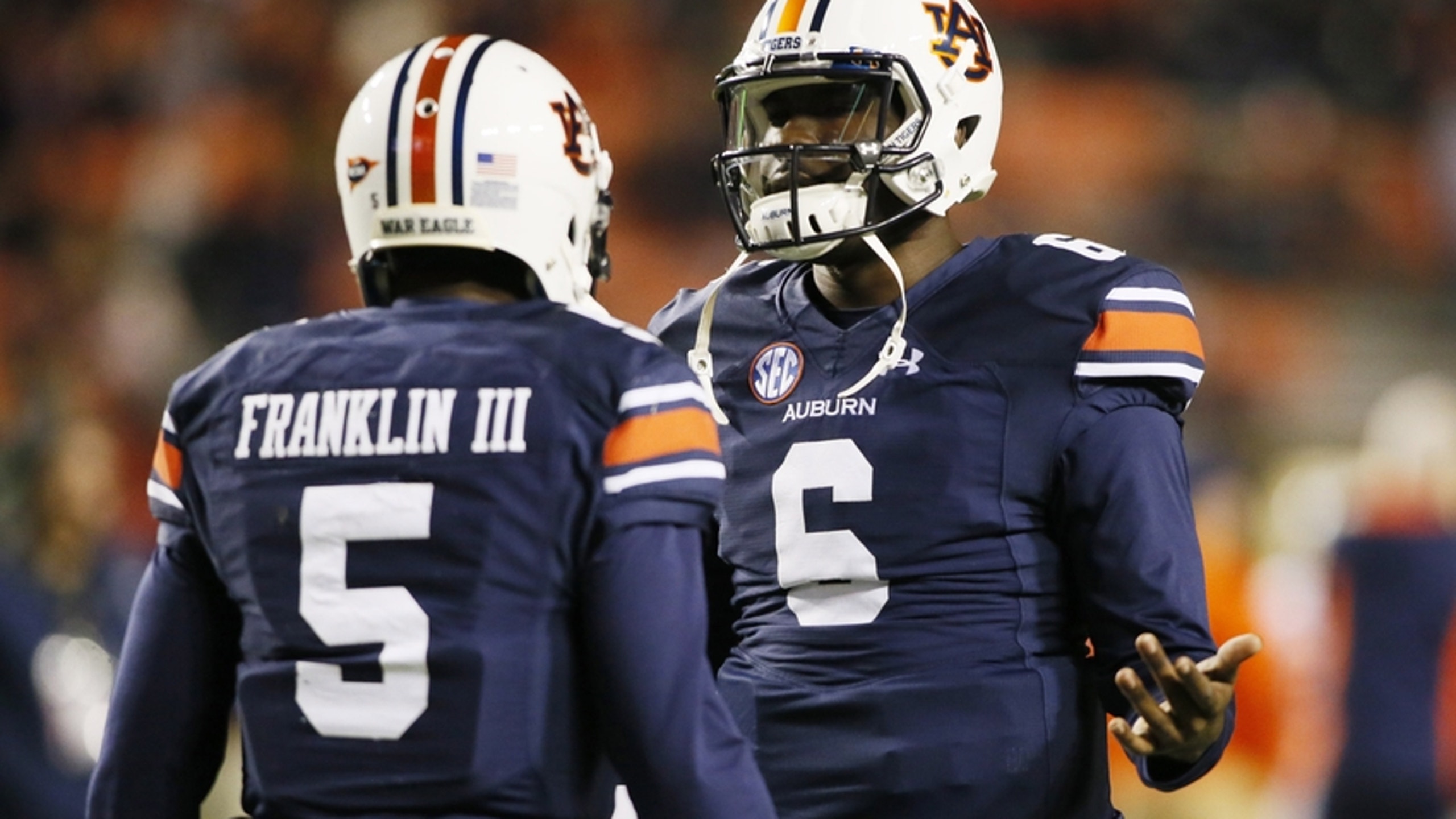 Who Should Play Quarterback for Auburn in the Sugar Bowl?
BY Fansided and Jake Mastroianni/FanSided via Fly War Eagle • December 16, 2016
Here we take a look at how Auburn should handle the quarterback situation in the Sugar Bowl against Oklahoma on January 2.
Things haven't changed much at the quarterback position since the Birmingham Bowl last year, and I expect it will be even more confusing for the Sugar bowl this year.
A year ago we still didn't know how healthy Sean White was going into the Birmingham Bowl, but you knew that game would be an audition for the following season.
Neither quarterback played particularly well – even though Auburn dominated the game – which left fans even more confused/concerned about the quarterback position going into the offseason.
At that time a lot of people thought John Franklin III was going to come in and win the quarterback job anyway, much like how people think Jarrett Stidham will come in and take the job next year.
More from Fly War Eagle
While I do think it's a different situation with Stidham as he's proven he can be good at the Division 1 level, this game will still be an audition for Sean White and John Franklin III.
For Sean White this is the last chance to prove that he can be a difference maker at quarterback for Auburn and win that big game. The knock on White is that he really hasn't beaten anyone as Auburn's quarterback. If he plays well in the Sugar Bowl and we beat Oklahoma, it could give him and the fans some confidence going into the spring.
As for John Franklin III, this could be his last chance to see if he fits this system. I wouldn't be surprised if Franklin transfers this summer to a place where he can play, and I wouldn't blame him. Either that or he might have to change positions at Auburn.
I would not be surprised if we see Jeremy Johnson get a few snaps at quarterback either, but most likely to carry the ball on short yardage situations.
Whether you think Stidham is the man next year or not, eyes will still be on the quarterbacks in the Sugar Bowl as fans look for hope going into the offseason.
---