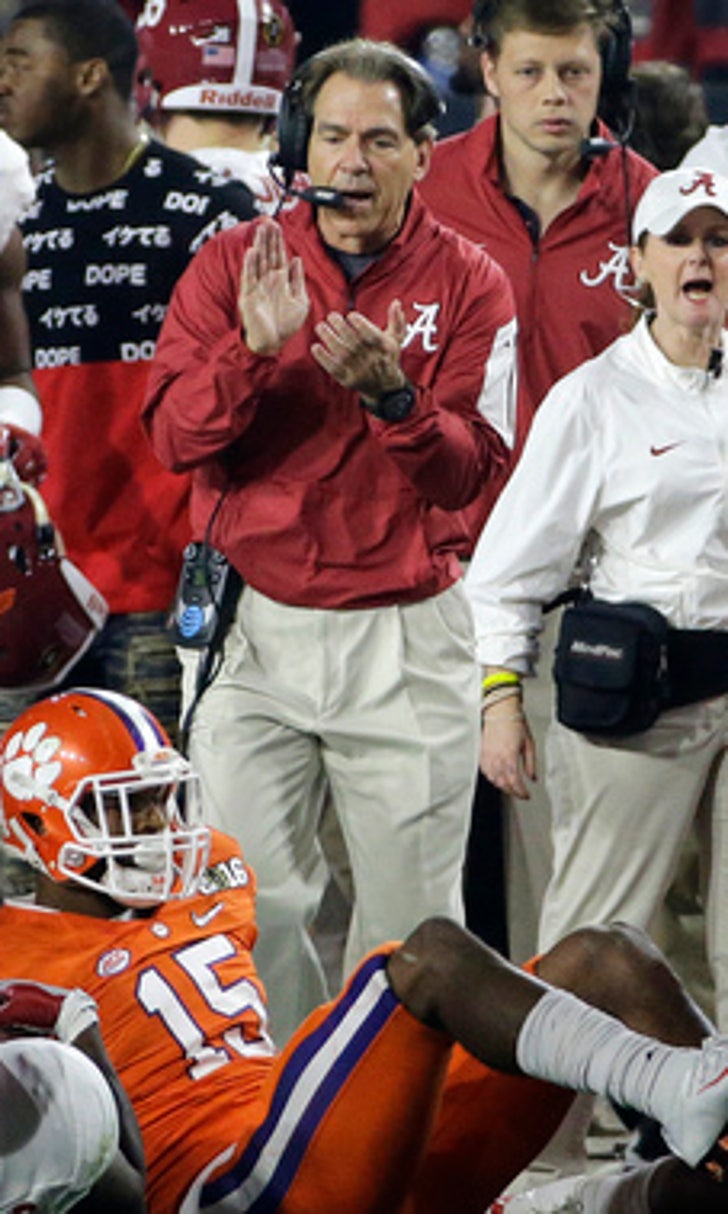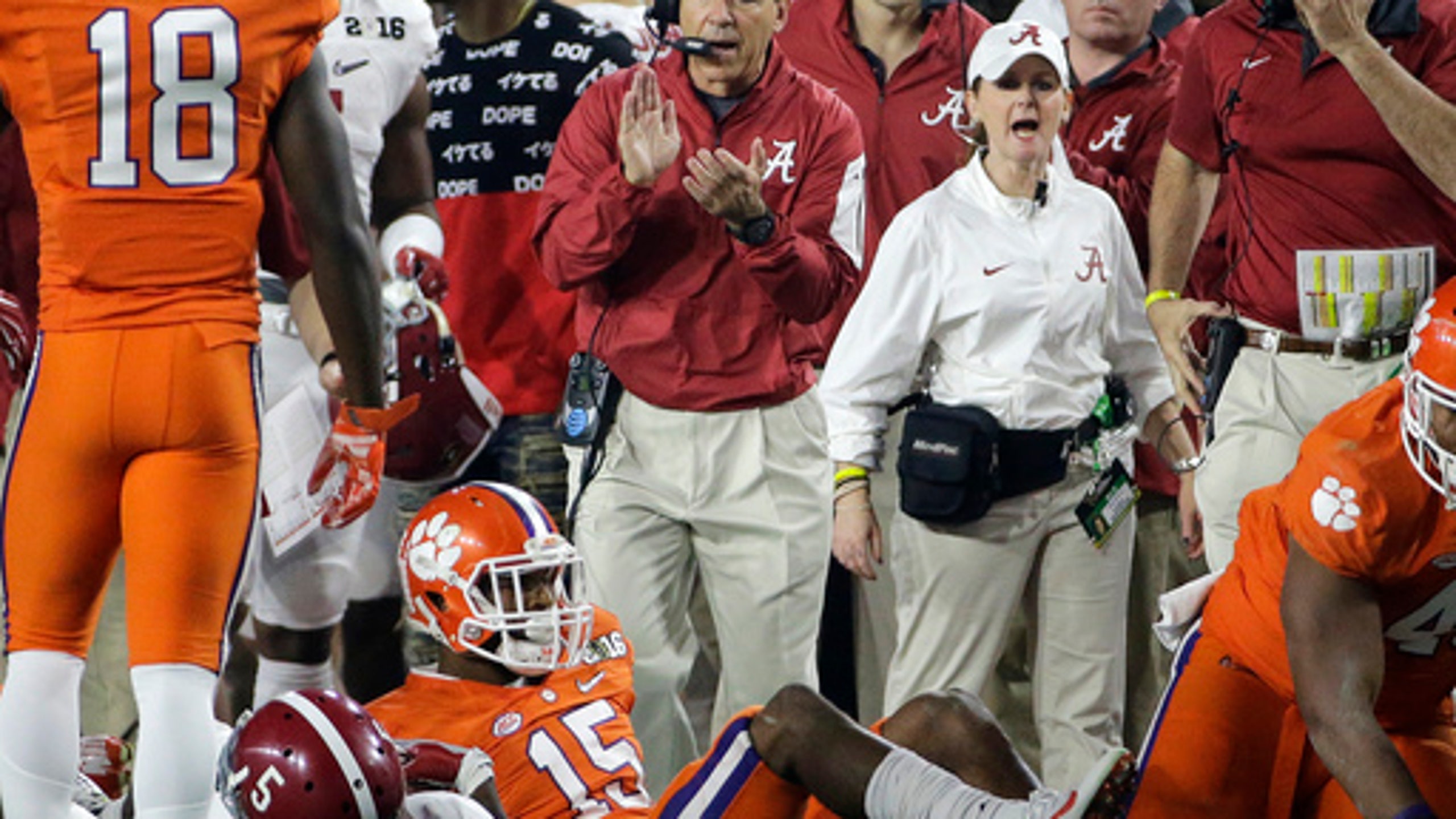 What made Nick Saban smile? A game-changing onside kick
BY foxsports • January 12, 2016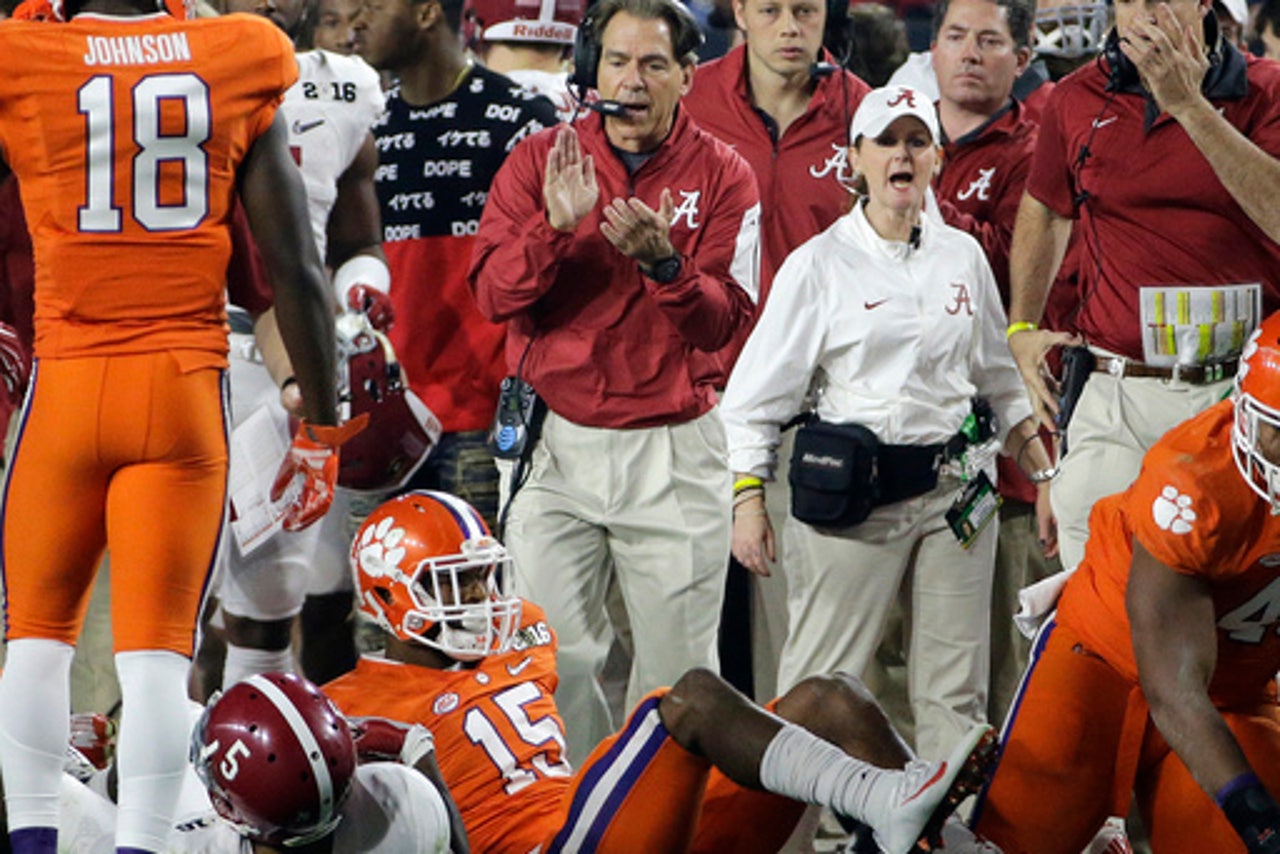 GLENDALE, Ariz. (AP) No wonder the normally stone-faced Nick Saban was smiling.
The Alabama coach made what will go down as one of the biggest successful gambles of his career in the fourth quarter of Monday night's national championship game against Clemson.
He called an onside kick just after Adam Griffith's tying field goal in a pivotal moment of the Crimson Tide's 45-40 win over Clemson. Marlon Humphrey recovered and two plays later Jake Coker hit tight end O.J. Howard for a 51-yard touchdown.
TV cameras captured a kind of satisfied, I-got-you grin from Saban on the sideline that doesn't often surface publicly.
And why not? The five-time national champion coach who insisted a couple of days earlier that he's ''a very happy person'' probably deserved a moment of back-patting after that one. Because it worked.
Boy, did it.
Clemson's dynamic quarterback, Deshaun Watson, made sure that didn't end the game even after yet another huge special teams play by Alabama. Kenyan Drake, who's endured a broken arm and leg in his final two seasons, raced 95 yards for a touchdown on a kick return that gave the Tide 17 points in just over a three-minute span.
Saban's gamble kept the ball out of the hands of Watson for a bit after he bedeviled the nation's top defense both passing and rushing. With the Tigers also buckling down against Heisman Trophy winner Derrick Henry late in the game, the gamble came at just the right time. It caught Clemson and everyone else by surprise.
Onside kick? In a tie game? With a national title on the line?
The $7 million-a-year coach is crazy like a fox.
It's far from the first time Saban has pulled out a timely trick. It's just not what he's known for in a career that now includes four national titles in seven seasons and a fifth at LSU.
His reputation's built more on recruiting, intense preparation and teams sporting punishing running games and even more dominant defenses.
---