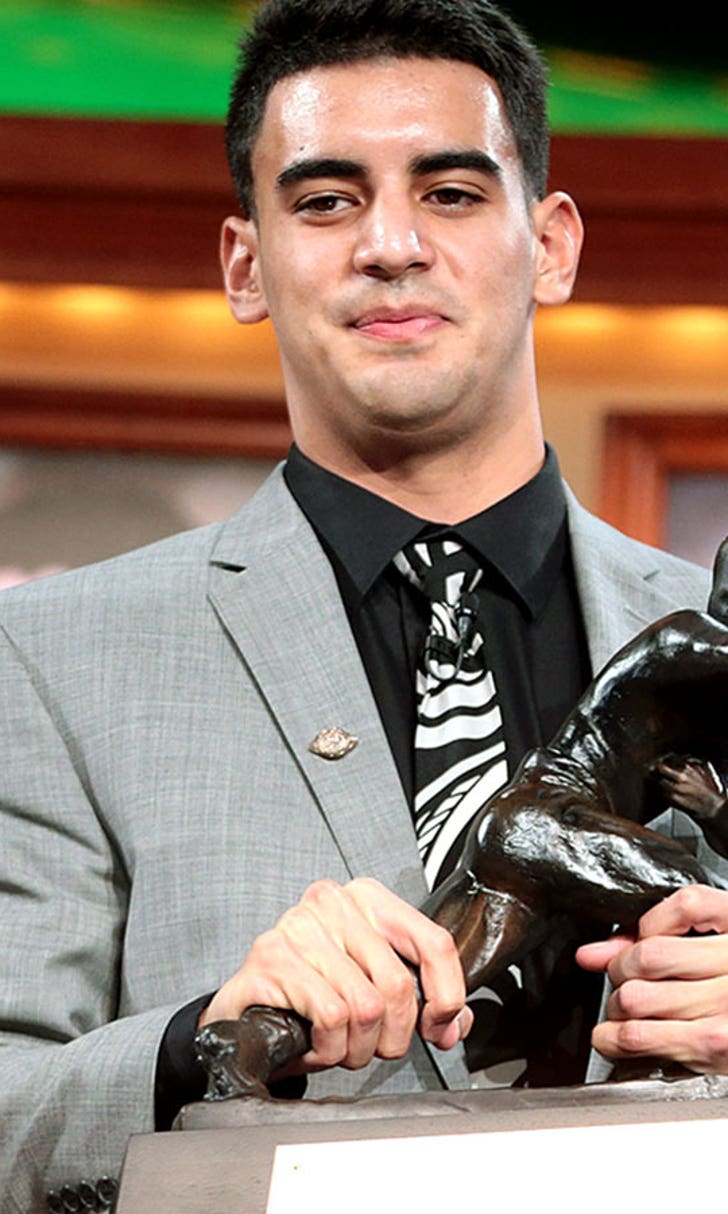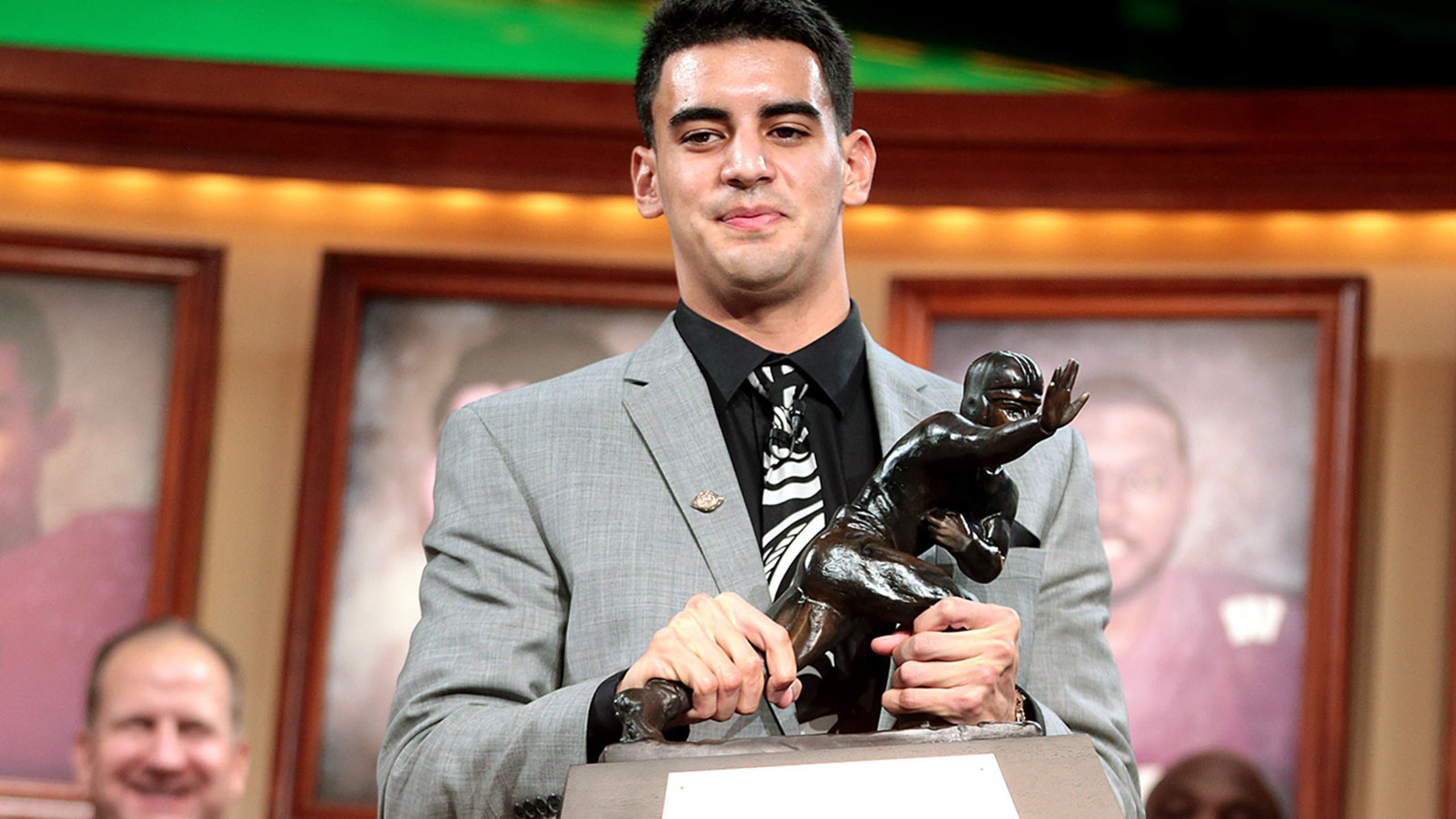 WATCH: Oregon honors Heisman winner Marcus Mariota with superb tribute
BY Teddy Mitrosilis • December 14, 2014
Oregon quarterback Marcus Mariota won the Heisman Trophy Saturday night.
Although it was an expected victory and Mariota seemingly had plenty of time to prepare for the moment, he struggled through parts of his acceptance speech, trying to keep the tears back and emotions in check as he thanked all of those who have meant so much to him.
In the crowd, Oregon head coach Mark Helfrich teared up watching his quarterback's biggest personal night.
Why was there so much emotion between the two men and others?
Watch this tribute video Oregon released to honor Mariota, and you will understand. Tremendous job to the folks who put this together.
Teddy Mitrosilis is an editor and writer for FOXSports.com. Follow him on Twitter @TMitrosilis and email him at tmitrosilis@gmail.com.
---