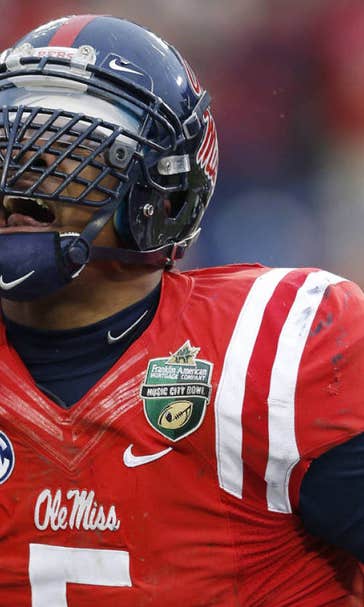 WATCH: Ole Miss star Nkemdiche jams out on saxophone at blues club
December 18, 2015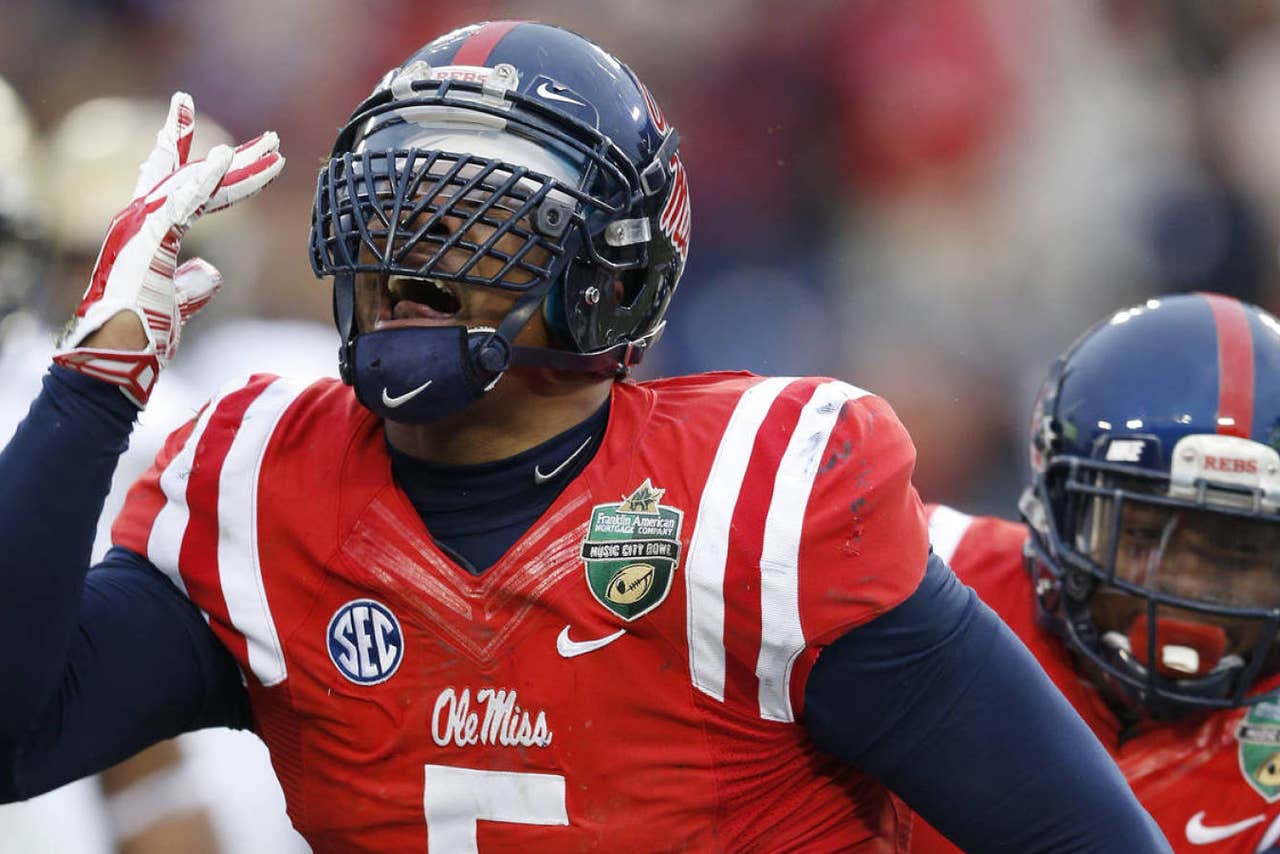 Robert Nkemdiche is an incredibly gifted athlete. And the Ole Miss defensive lineman, who was the top-ranked recruit nationally in his class in 2013, apparently has some musical skills to boot.
Nkemdiche made an appearance Thursday night at the Ground Zero Blues Club in Clarksdale, Mississippi, joining one of his brothers' bands on stage to play the saxophone.
Check out the video below:
Nkemdiche was in the news just last week when he was charged with marijuana possession after falling 15 feet from a hotel window in Atlanta. He has since issued an apology, although it is still unclear what caused the fall.
The 6-foot-4, 296-pound Nkemdiche was named a second-team All-American this season and a semifinalist for the Lombardi Award, given to the nation's top interior lineman, and Chuck Bednarik Award, which goes to the nation's best defensive player. He also was a finalist for the Paul Hornung award, which is given to the nation's most versatile player, thanks largely to his three offensive touchdowns and one blocked field goal.
Ole Miss has not yet announced if Nkemdiche will face any discipline related to last week's incident, but it is widely expected that the junior will enter the 2016 NFL Draft, as he is regarded as a potential top-10 pick.
And if football doesn't work out, Nkemdiche always has the saxophone as a fallback plan.
---
---