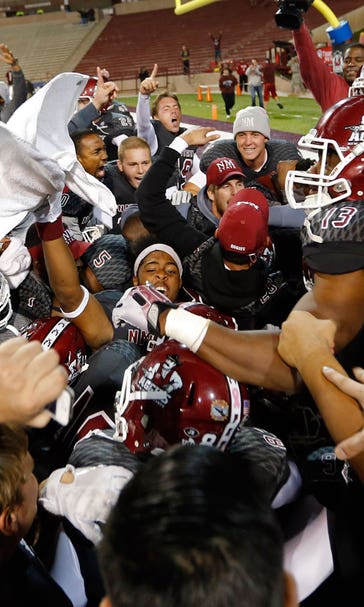 WATCH: New Mexico State wins on interception -- via the ankles
November 1, 2015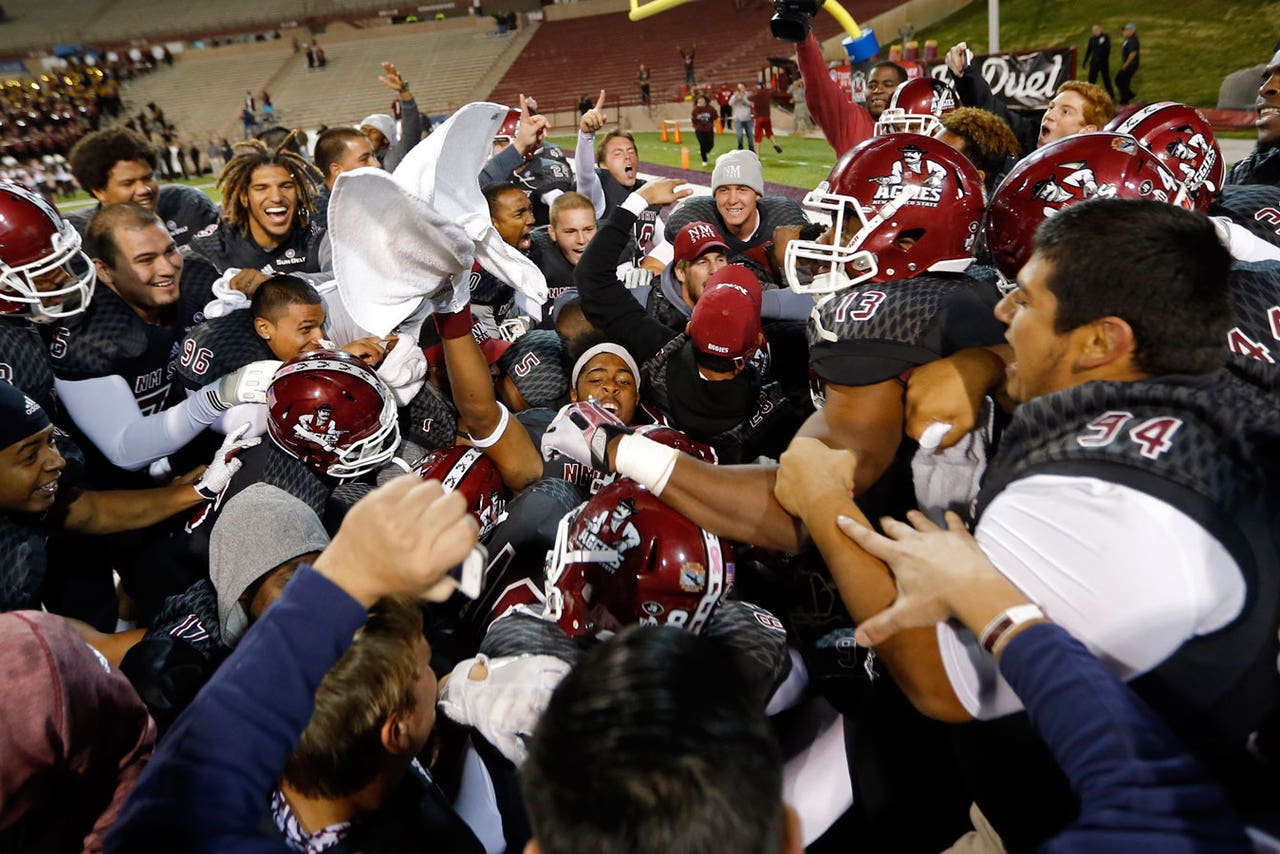 On a night full of crazy endings in college football, one could be forgiven for having missed one of the craziest in Las Cruces, N.M.
New Mexico State, which entered Saturday night winless on the season at 0-7 overall, took down Idaho 55-48 in overtime to earn its first victory when defensive back Terrill Hanks intercepted a pass with his ankles -- yes, his ankles -- after a deflection.
It was the Vandals' first play in overtime after the Aggies took the lead on their initial possession of the extra period. Watch below as Hanks squeezes the ball between his ankles, rolls over while holding it between his legs and then pulls it up to his body with his hands:
Hanks' ridiculous interception ended a 17-game losing streak for New Mexico State, which hadn't left the field a winner since Sept. 6, 2014, against Georgia State. And that pent-up excitement burst out in an epic locker-room celebration after Saturday night's wild win, giving new meaning to the term "happy feet."
---
---