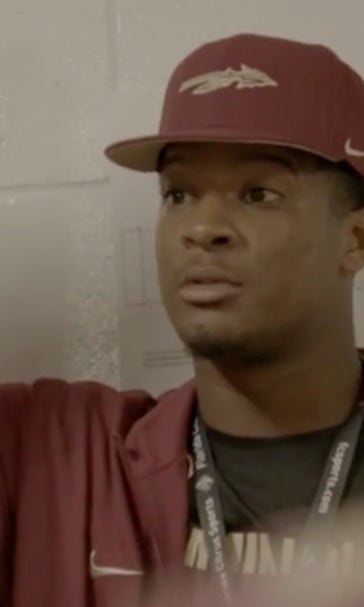 Watch Jameis Winston's fiery halftime speech during Florida State's win over Ole Miss
September 6, 2016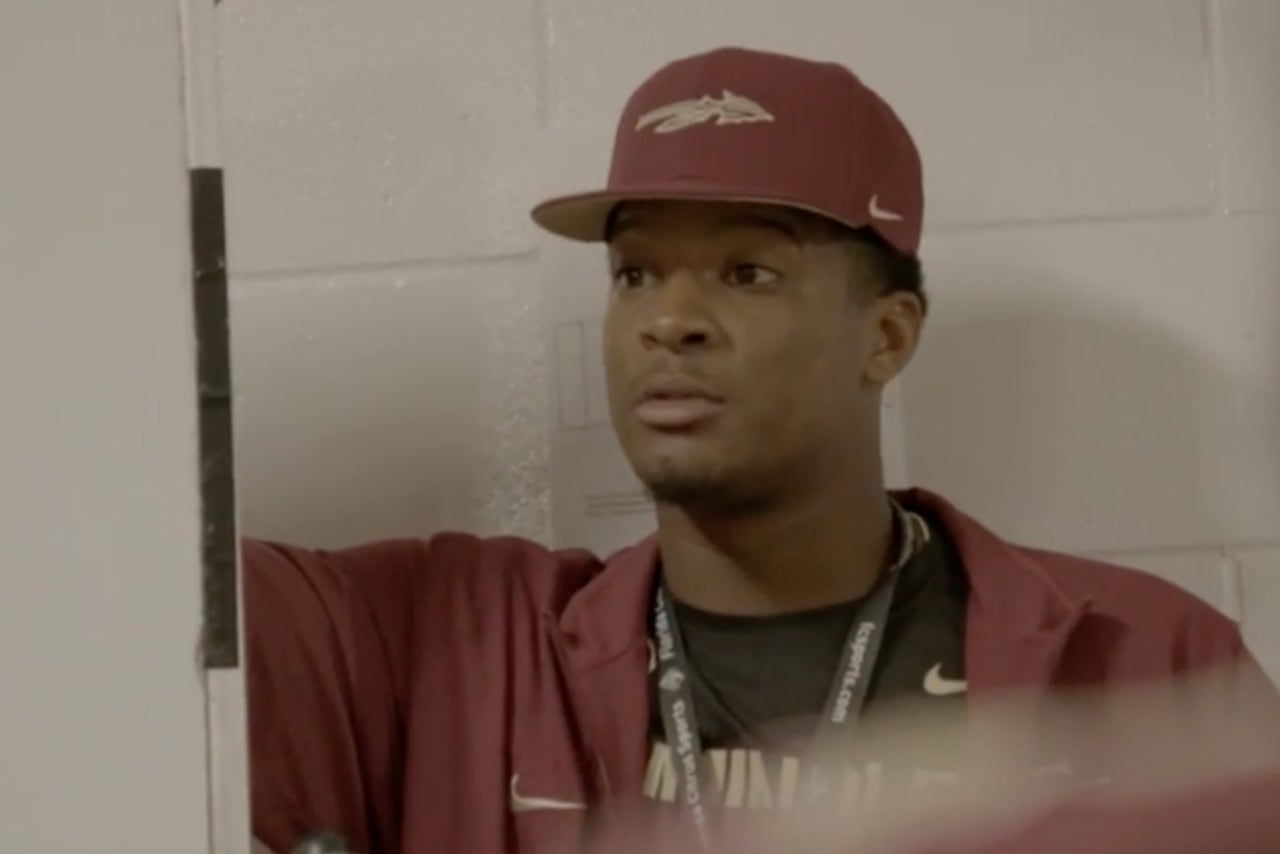 It was one of the most thrilling -- if not, bizarre -- games of opening weekend of the 2016 college football season. It was Ole Miss and Florida State, a game filled with scary injuries, dad memes and one of the wildest comebacks you've ever seen. In the process, the Seminoles also proved why, despite the early struggles, they're a national championship contender.
After falling behind 28-6 late in the second quarter, things looked bleak for Florida State. But a touchdown before halftime cut into the deficit, and within a few minutes of the start of the fourth quarter, the Seminoles were on a 33-0 run that actually gave them the lead -- a lead they would never relinquish.
So what happened at halftime that led Florida State on that furious rally? Well, Jameis Winston might have played a role.
That's right, the former Heisman Trophy winner was on hand for the game and gave an inspiring halftime speech that fired up the Seminoles. That speech was caught by Showtime cameras that are following Florida State all season.
Warning: The message is not suitable for work (or small children), but here it is, with the transcription below.
While Winston's halftime speech probably wasn't the only galvanizing force to help the Seminoles to victory, it certainly didn't hurt.
Ironically, the rally also harkened back to Winston's final season in Tallahassee, when the Seminoles became a bit known as "the comeback kids" of college football, winning seven games by single digits and winning five games after trailing at halftime on their way to a berth in the College Football Playoff.
While Florida State fans certainly enjoyed Monday night's victory, I'm sure most are hoping that they don't quite see a repeat of that 2014 season.  
---
---