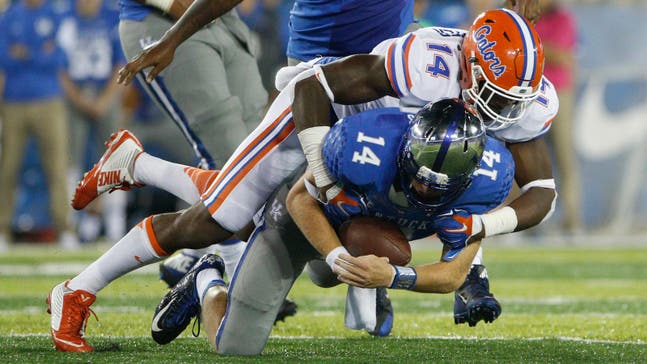 WATCH: Florida DE McCalister ready to fight 'a horse-sized duck'
Published
Oct. 29, 2015 7:32 p.m. ET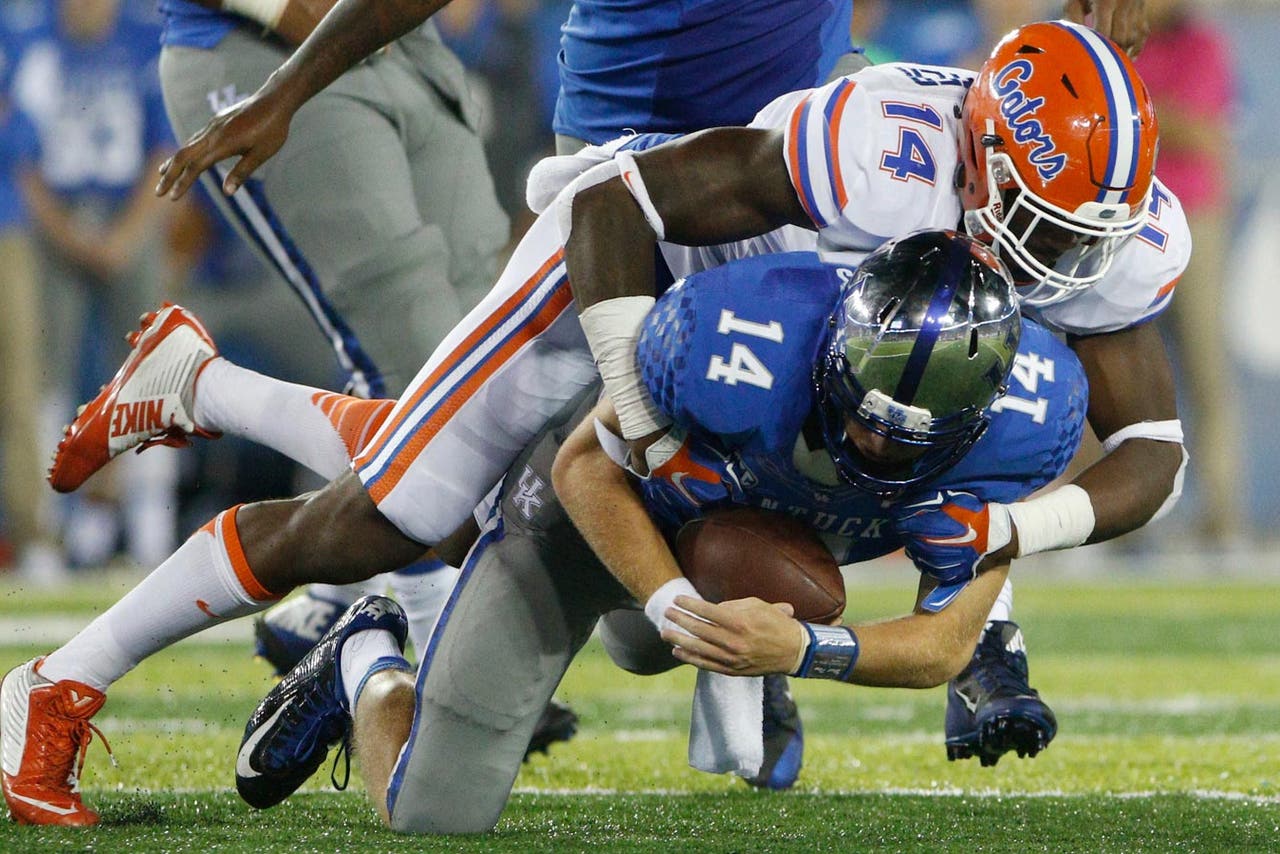 Florida defensive end Alex McCalister took some time away from the field and offered some insight into his background via an interview with reporter Whitney Haworth. 
The talented defensive end out of North Carolina is second on the team with 4.0 sacks, and is third with 6.5 tackles for loss. His presence off of the edge is a big reason as to why Florida has a 6-1 overall record. 
Speaking of North Carolina, McCalister admitted he roots for the Tar Heels over Duke when it comes to basketball. He also volunteered that he dunked for the first time in seventh grade. 
McCalister also is looking forward to the massive rivalry game between Florida and Georgia this upcoming weekend. He specifically mentioned his fondness for the host city of Jacksonville. 
Lastly, a fan asked McCalister if he'd rather fight one horse-sized duck or 100 duck-sized horses. 
McCalister said laughing, "Maybe just the one, just because I feel like one-hundred of anything would be hard to take on. I'll just take the one horse-sized duck, I guess."
Jim McElwain and the Florida team hope McCalister will fight Georgia well enough to secure a victory on Saturday. 
---
---