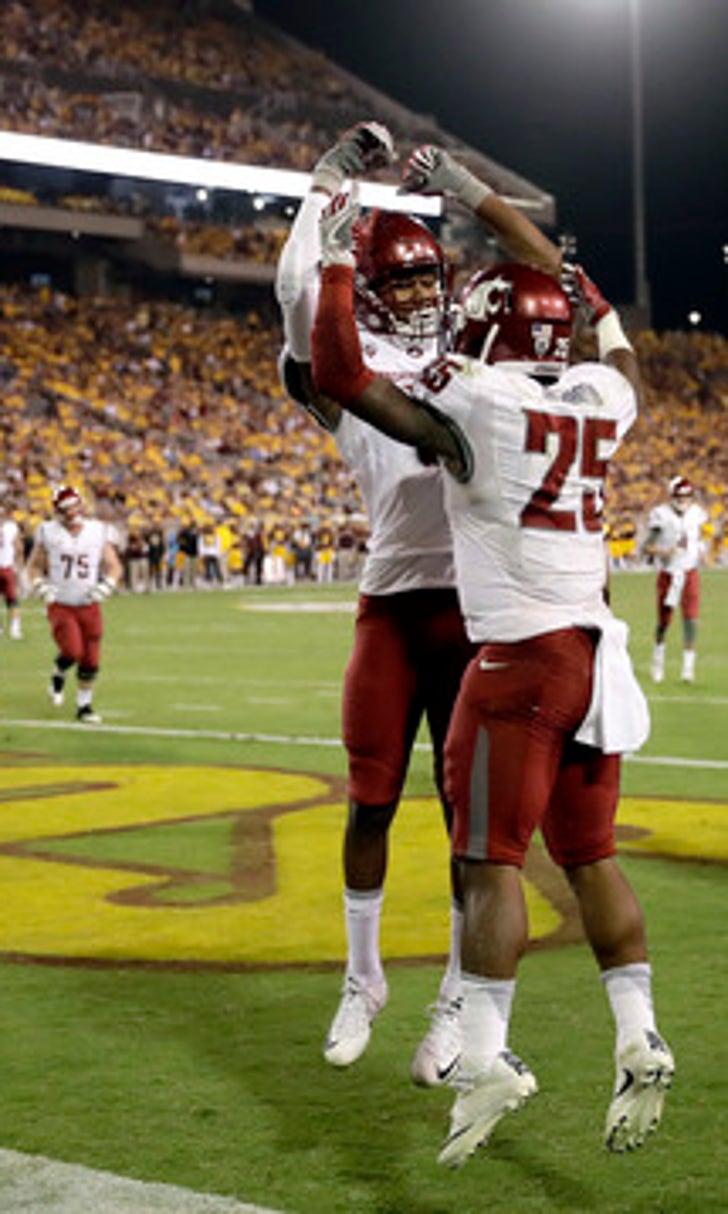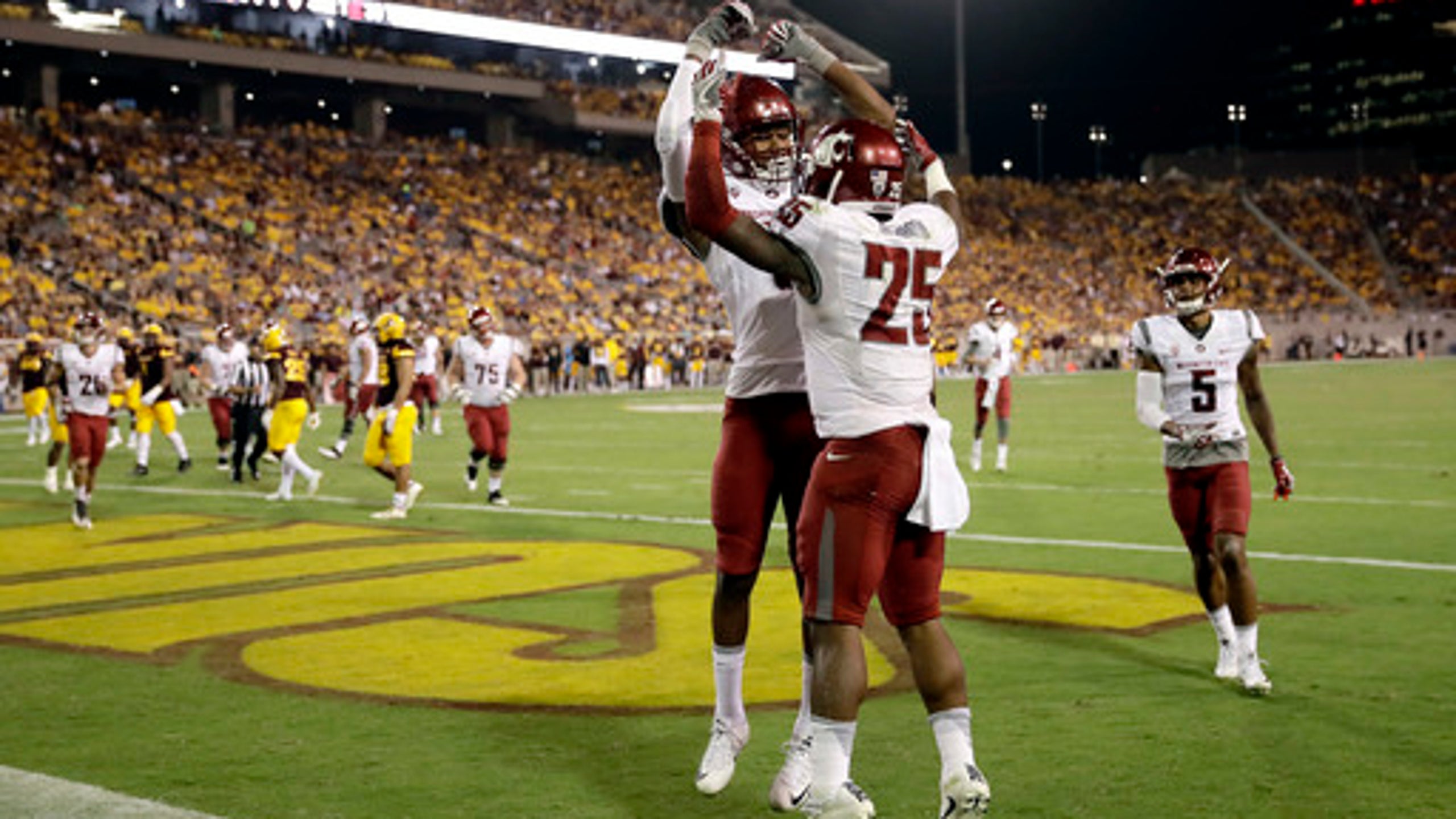 Washington State works to solve fourth quarter woes
BY foxsports • October 25, 2016
Washington State has won five straight games and is tied for the lead in the Pac-12 North but not all is right with the Cougars.
They've been outscored 25-9 in the fourth quarter of the past two games, allowing their opponents to challenge them late. That's a trend that could bite them in the future.
''It's just us not stepping on teams or finishing teams off,'' running back Jamal Morrow said. ''We have had like three-score leads, and offensively, you just have to continue to be able to score. That's something we're going to work on this week.''
Coach Mike Leach believes his team tends to relax with a big lead.
''I think the bigger thing is the whole general `staying focused for a long period of time' thing,'' Leach said. ''I don't think it's necessarily some weird level of satisfaction, but I do think we relax a little bit.
''It's just a general sharpness of our focus. We've got to maintain it all the time,'' Leach said. ''We're a team that's battling to play our best game. We haven't played our best game yet and we need to see how long we can sustain it and do it.''
Against UCLA, Washington State led 24-7 at the end of the third quarter, only to get outscored 14-3 in the fourth. That pattern continued last weekend at Arizona State, as the Sun Devils outscored the Cougars 11-6 in the fourth quarter, but still lost the game by five points.
Timely turnovers saved the Cougars against UCLA. Washington State beat Arizona State with shrewd clock management.
The close finishes mean Washington State (5-2, 4-0 Pac-12) won't be inclined to overlook Oregon State (2-5, 1-3) this Saturday in Corvallis. Washington State would become bowl-eligible with a win.
''Winning in the Pac-12 is never easy,'' safety Robert Taylor said. ''I look at Oregon State as I look at playing Alabama. That's the mindset we all have to have on this team.''
The Cougars are tied with No. 4 Washington on top of the Pac-12 North standings. The two teams play Nov. 25 in Pullman.
They're both 4-0 in league play for the first time since 1997, when both teams started league play at 5-0. They are the lone remaining teams to still be undefeated in Pac-12 play. No team has gone undefeated through league play since the league expanded to 12 teams.
---