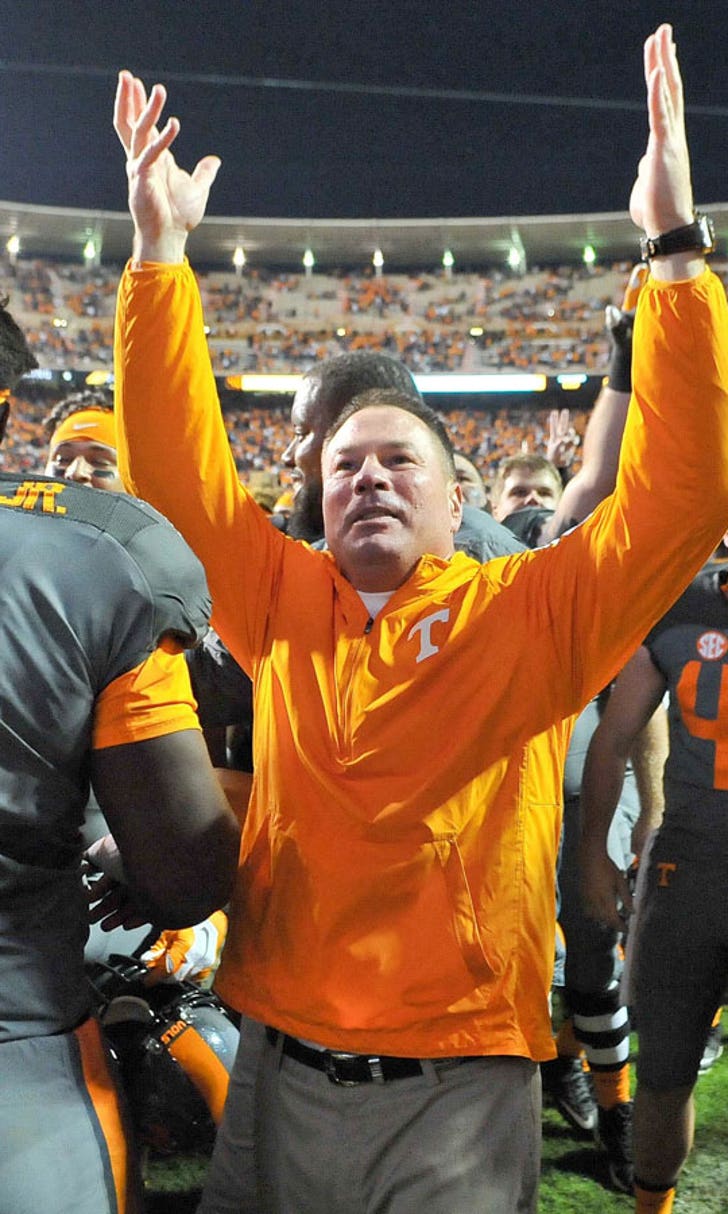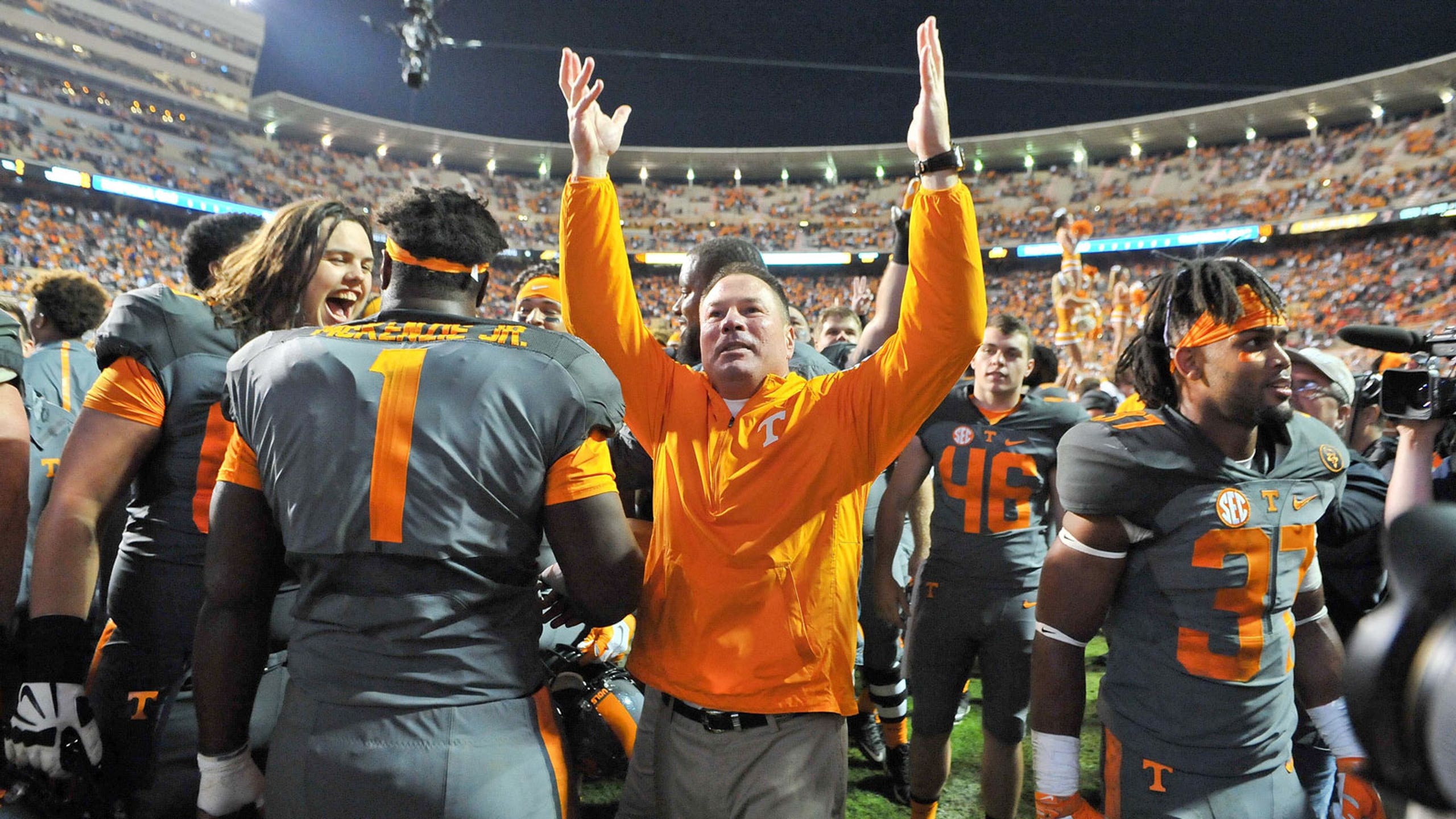 Vols' hiring of DC Bob Shoop met with national acclaim
BY foxsports • January 11, 2016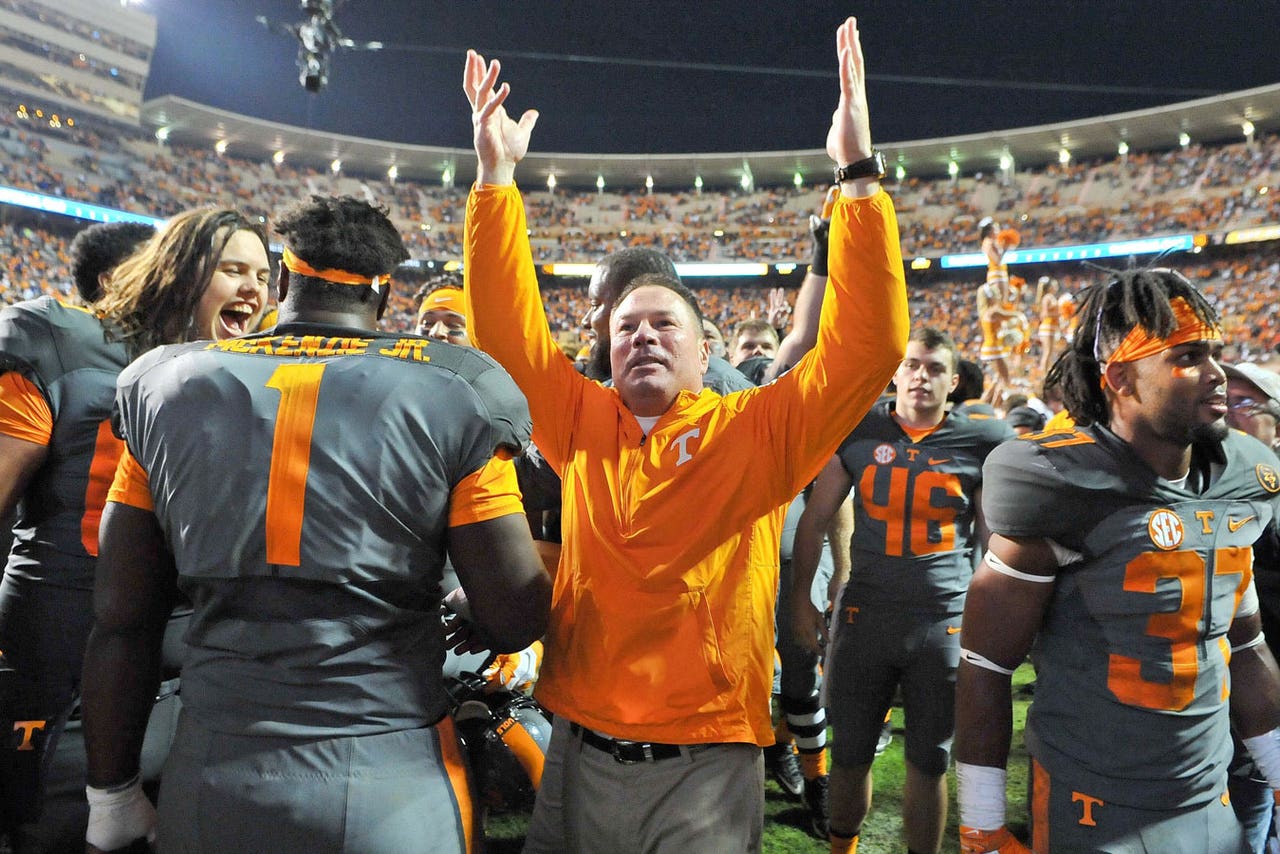 When Tennessee announced former defensive coordinator John Jancek would not be on the staff heading into 2016, the move was initially met with puzzlement by many. The Volunteer defense was be no means a bad unit in 2015, finishing the season No. 1 in third-down defense and playing a major factor in the six-game winning streak to end the season. 
However the move makes more sense now that Tennessee has landed one of the nation's best defensive coordinators in Bob Shoop from Penn State. Shoop's history also suggests he can quickly make an impact on a defense, regardless of the talent on the roster. 
Penn State's defense ranked 48th in the nation in total defense the season before Shoop arrived, they finished No. 2 in his first season. The season before his arrival at Vanderbilt, the Commodores defense ranked 93rd in total defense, they ranked 18th in his first season. 
Immediately following the announcement of Shoop's agreement to coach Tennessee's defense, the praise was near universal on the hire. 
#Vols fan should be turnt up over Shoop. What an upgrade to an 'A' grade DC. No. 5 tier II rank coming into silly season.

— Dave Bartoo (@CFBMatrix) January 10, 2016
Can Shoop continue his trend of impacting defenses right away and improve the defense on Rocky Top as soon as next season? 
Tennessee's defense ranked 36 in total defense and had 30 sacks (Penn State had 46) in 2015. Also of important note, the Vols had the 125th ranked fourth down defense in the nation. Where did Penn State rank? No. 1 in the nation. If Shoop can improve the defense, the Vols will likely have one of the best defenses in the nation in 2016, which should at the very least get them to Atlanta this December.
---
---