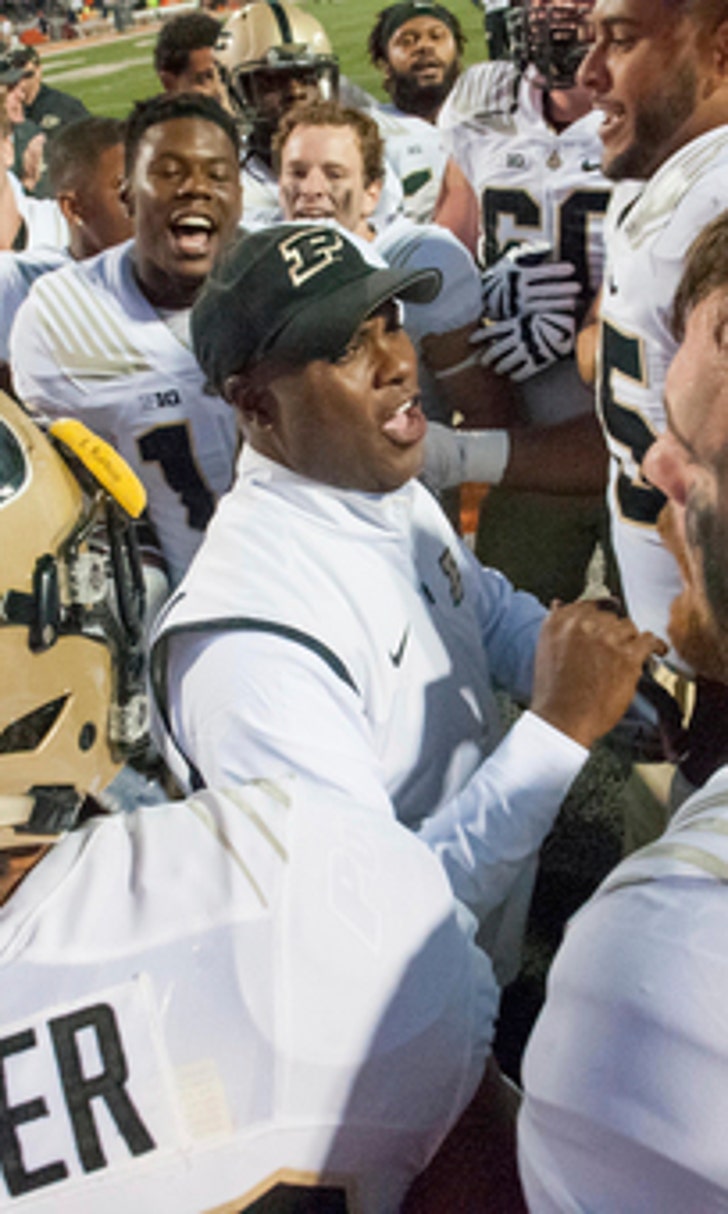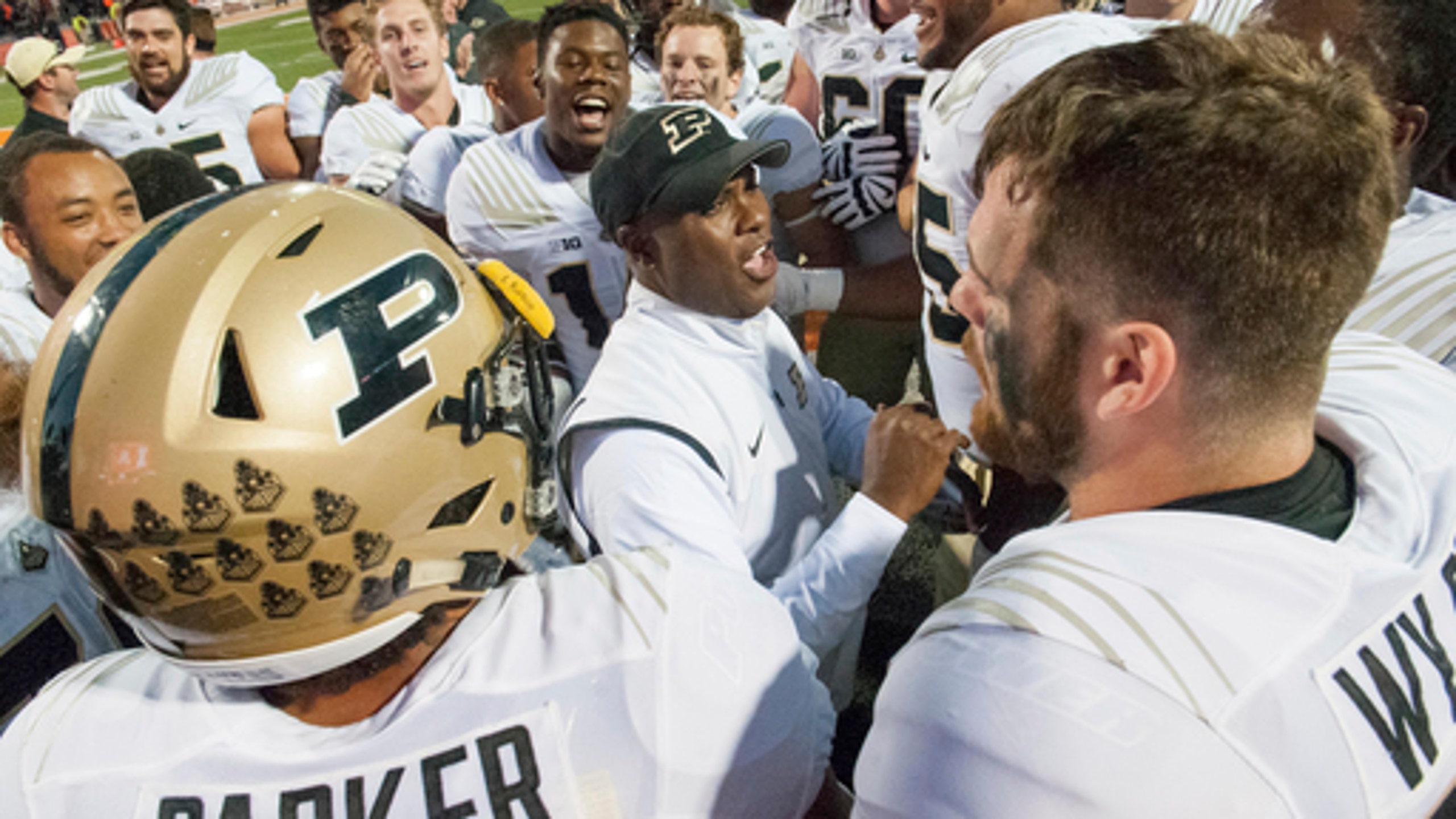 Victory at Illinois proves costly for Boilermakers
BY foxsports • October 10, 2016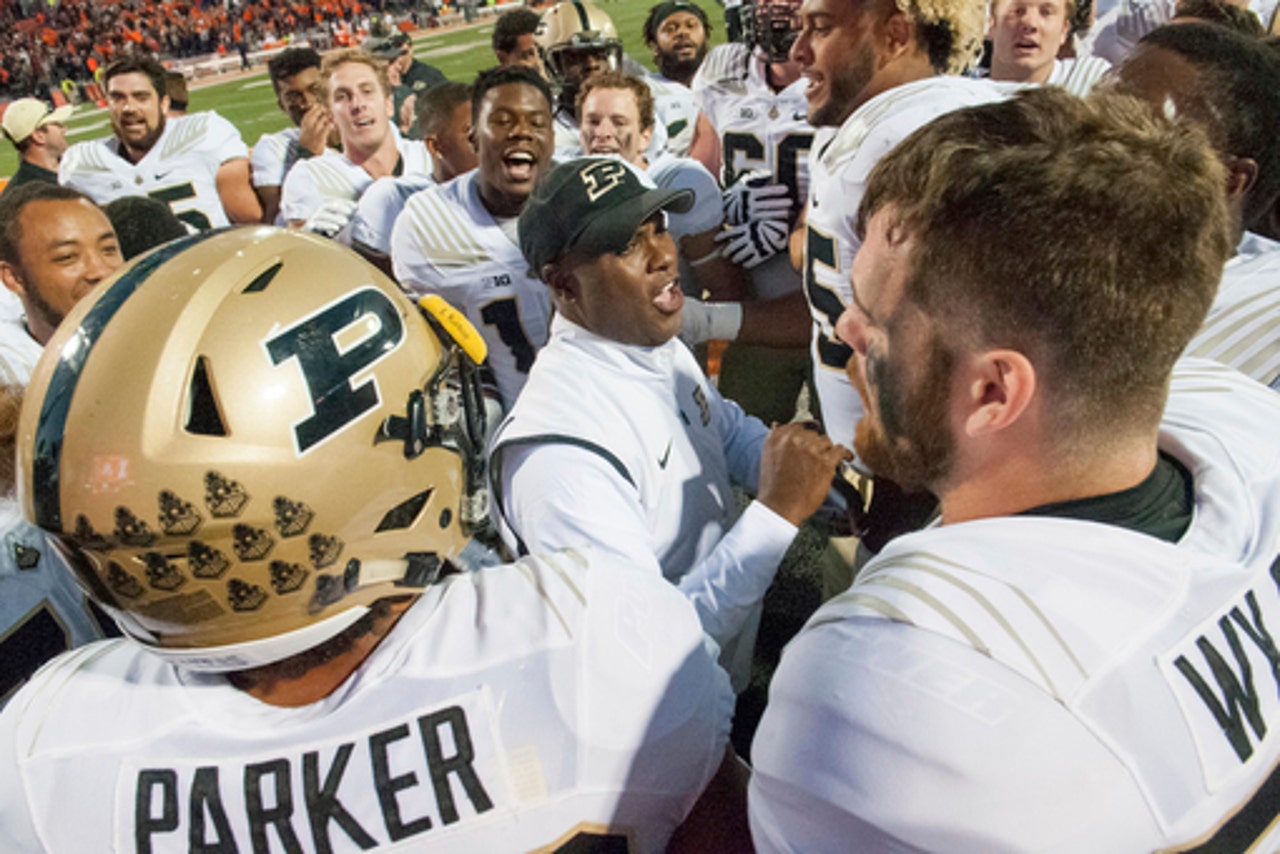 WEST LAFAYETTE, Ind. (AP) The good news for Purdue is that the Boilermakers are just three wins from becoming eligible for a bowl game.
The bad news is how beat up Purdue is following its 34-31 overtime victory at Illinois over the weekend.
Purdue likely lost leading receiver Dominique Young (29 receptions for 338 yards and a touchdown) for the season with a right knee injury suffered during the second half at Illinois. Coach Darrell Hazell said Monday he was waiting for an MRI result before confirming Young's status.
Purdue hopes to have leading rusher Markell Jones (shoulder) and standout middle linebacker Ja'Whaun Bentley (ankle) back in action this weekend against Iowa (4-2, 2-1 Big Ten) after each missed the Illinois game. Jones has rushed for 339 yards in four games and Bentley has 27 tackles.
Running back Brian Lankford-Johnson started in Jones' place and carried 18 times for 127 yards and a touchdown but left the game in the second half with a sprained shoulder and was replaced by Richie Worship. Hazell said he was confident Lankford-Johnson will be ready to play against Iowa.
Defensive backs Myles Norwood and Tim Cason also missed some playing time at Illinois because of an assortment of bumps and bruises, but Hazell also hopes to have one or both back against the Hawkeyes.
''It's still early in the week,'' he said. ''It's a day by day thing, but they were in good spirits (Sunday).''
If either Norwood or Cason is unable to play, freshman cornerback Josh Hayes will get more action.
For now, the Boilermakers (3-2, 1-1) are trying to enjoy the win. Quarterback David Blough said after suffering a 50-7 loss on Oct. 1 at Maryland, the comeback victory at Illinois is tremendously significant.
''There was nothing like getting a shot at redemption after (the loss at Maryland),'' said Blough, who ran for a touchdown and passed for another. ''Illinois was probably the most fun game I've played at Purdue.''
The Boilermakers are now 3-23 in Big Ten games during Hazell's four seasons at Purdue.
NOTES: Freshman kicker J.D. Dellinger has been selected Big Ten Special Teams Player of the Week after his field goal in overtime won the game at Illinois ... In keeping with the Boilermaker train theme at Purdue, Hazell said Monday that Purdue's version of the ''Wildcat'' formation is known as ''Amtrak,'' and another gimmick formation with offensive linemen aligned outside the norm is called ''The Polar Express.'' Purdue used both formations at Illinois.
---