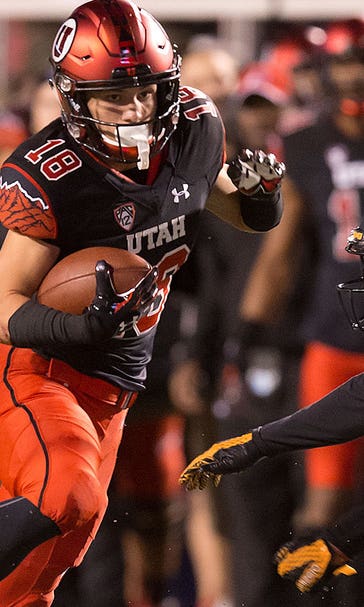 Utah freshman standout Britain Covey has bigger mission than football
October 28, 2015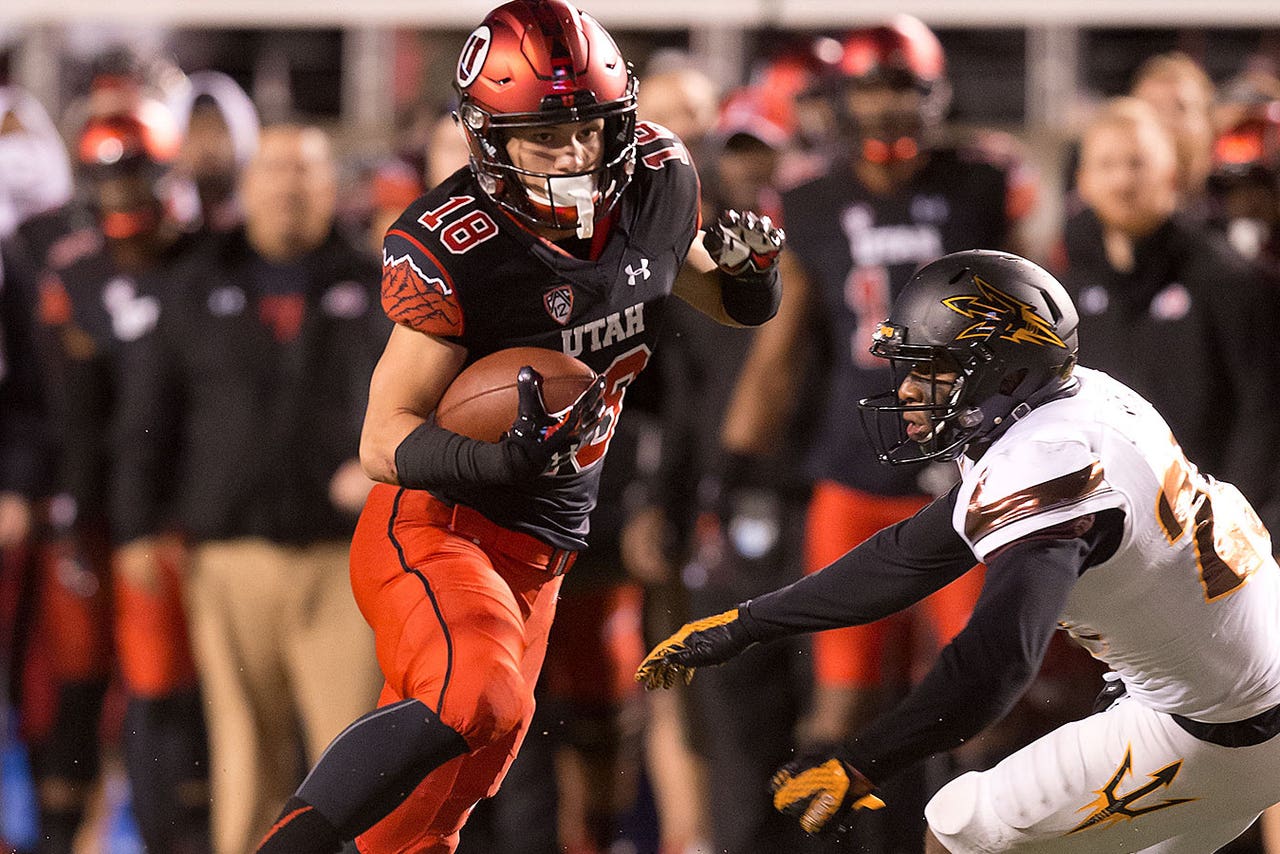 Britain Covey is polite, well-spoken and seems wise beyond his years. The freshman Utah wideout jokes that he's going to tell his mom about the story he's interviewing for, excitement fresh in his voice. 
Covey, listed at 5-foot-8 and 165 pounds, has grabbed four touchdown passes and scored on a punt return through seven games his freshman season. He has 29 receptions for 345 yards, averaging 11.9 yards a catch with a highlight 66-yard gain. Though people may not recognize him on campus because he looks like an average student, there's major media attention on Utah.
"I feel like a little kid in a big world right now," Covey said. "Not just because of how small I am."  
Despite impressive stats and obvious successes, Covey has made it clear that he plans to go on his two-year long Mormon Mission in March 2016. He expects to find out where he will serve in December; he plans to open his call in front of his team and film the reaction to share afterward.
"I made the decision quite a while ago," Covey said. "Everyone asks how hard a decision it was. Truth is, it wasn't that hard. I knew my junior year of high school. When I came up here, I told myself regardless of how successful I'm going to be I still feel like I need to serve a Mission."
Covey says it's hard to think about sometimes, but he knows it's what he needs to do. He references his grandfather, best-selling author Stephen Covey, who taught him the main thing is to keep the main thing the main thing.
Both of Covey's brothers went on a mission, his sister went on a mission and he's next. Covey's closest friend on the team is Chase Hansen, one of approximately 15-20 return missionaries on the Utes.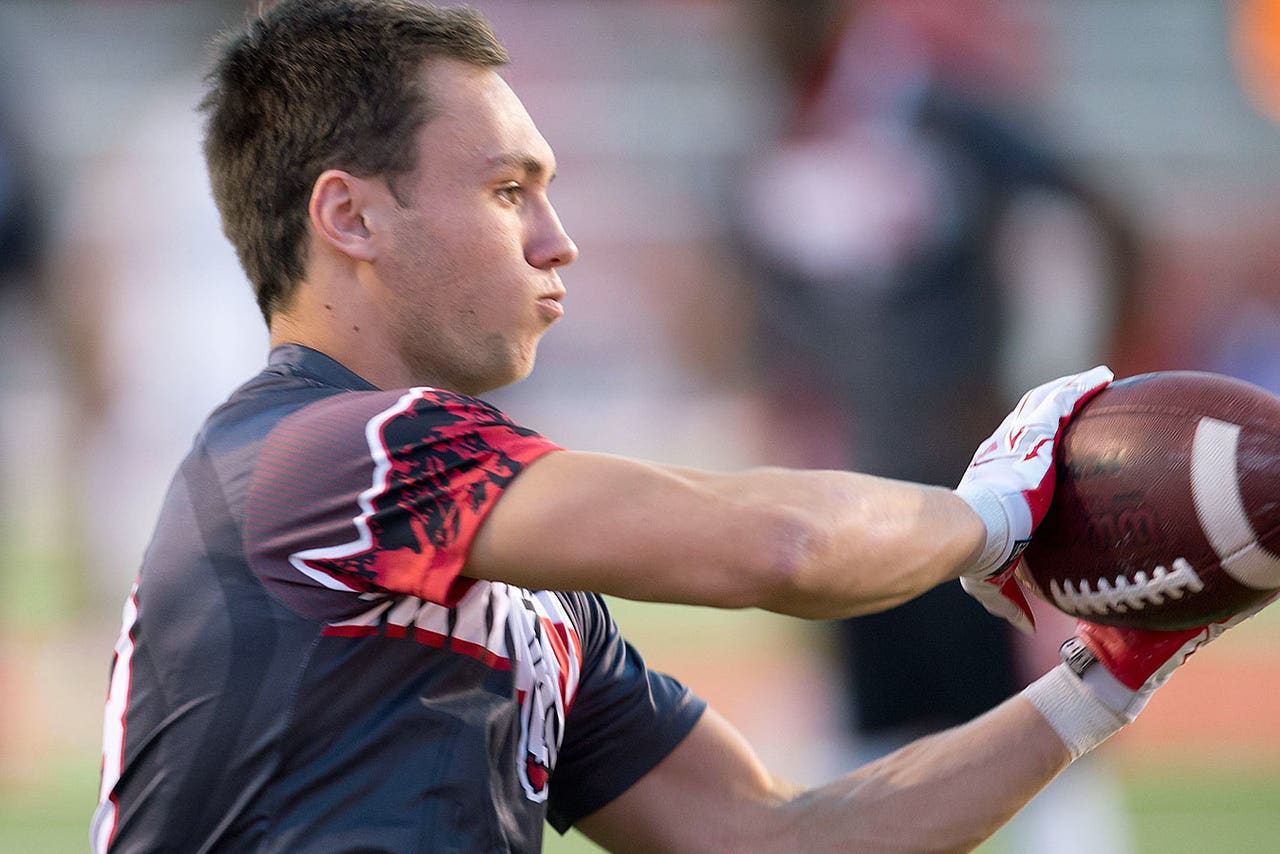 "Everyone that's gone on a mission says it's the most rewarding thing you'll do in your life. It's something that's pretty unique and a great experience."
"Everyone that's gone on a mission says it's the most rewarding thing you'll do in your life," Covey told FOX Sports this week. "It's something that's pretty unique and a great experience."
When Hansen came back from his mission to Australia, Covey was surprised. He says Hansen was "so ripped" he resembled a Greek God -- Covey explains you are given time to be active and work out while on a mission.
This season, meanwhile, Covey finds himself in the middle of a roller-coaster ride. He says head coach Kyle Whittingham doesn't ignore attention or pretend it's not there. Instead, the team tries to acknowledge the national interest without obsessing over it.
Covey is an interesting person to have on a football team. For example, he wears bear claw shoes. Covey describes the shoes as overly large slippers that resemble a bear's foot. The shoes have fake bear claws, and he's worn them in the locker room a few times. He says that they're comfortable enough to be worth the grief he gets.
Saturday's 42-24 loss to USC didn't spoil the Utes' season; his team, which is 6-1 and was ranked No. 3 coming into the LA Coliseum, hasn't at all changed its mentality. The Utes are still trying to grind and prove everyone wrong, as they were before the season.
"It's better than it would have been had we lost and not still be in control of our destiny," Covey said. "It's almost nice to have the pressure lifted off of our shoulders … It's nice to learn from a loss that could possibly not have any effect on our long term goals."
His team has six goals every week, but Covey says the main one is unity and to love each other. Otherwise, he says, the Utes are working towards the Pac-12 South championship and then conference championship. The next stop is a win while hosting Oregon State on Saturday.
Covey is familiar with success when he was a high school quarterback; his team won back-to-back state championships and he was 6-0 at Rice-Eccles Stadium (in semifinal and champion games) before he played a collegiate game.
His high school coach was Whittingham's brother, Cary, at Timpview High School. He said the brothers have similar pregame speeches and that he loves the Whittingham family.
In his own family, allegiance was previously with BYU -- where his brother played football. But Covey knows blood runs thicker than water and the moment he committed, his whole family bought Utah gear for the first time. Now, his family are genuine Ute fans.
He explains that he visualized his team prosperous and, if people didn't expect him to, he visualized himself earning a starting gig.
"I'm a big believer in visualizing yourself successful and visualizing greatness," Covey said. "So when the opportunity does come up, you're prepared for it and it doesn't come as a surprise."
---
---