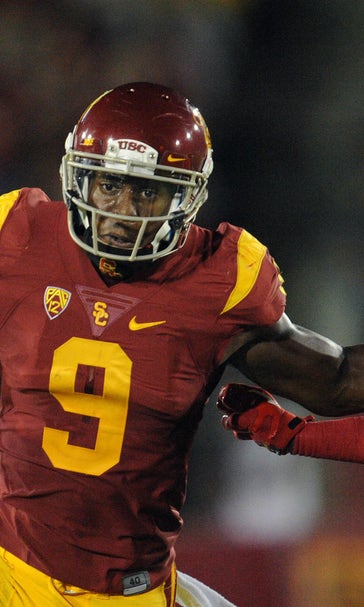 USC star receiver JuJu Smith-Schuster may require right hand surgery
November 2, 2015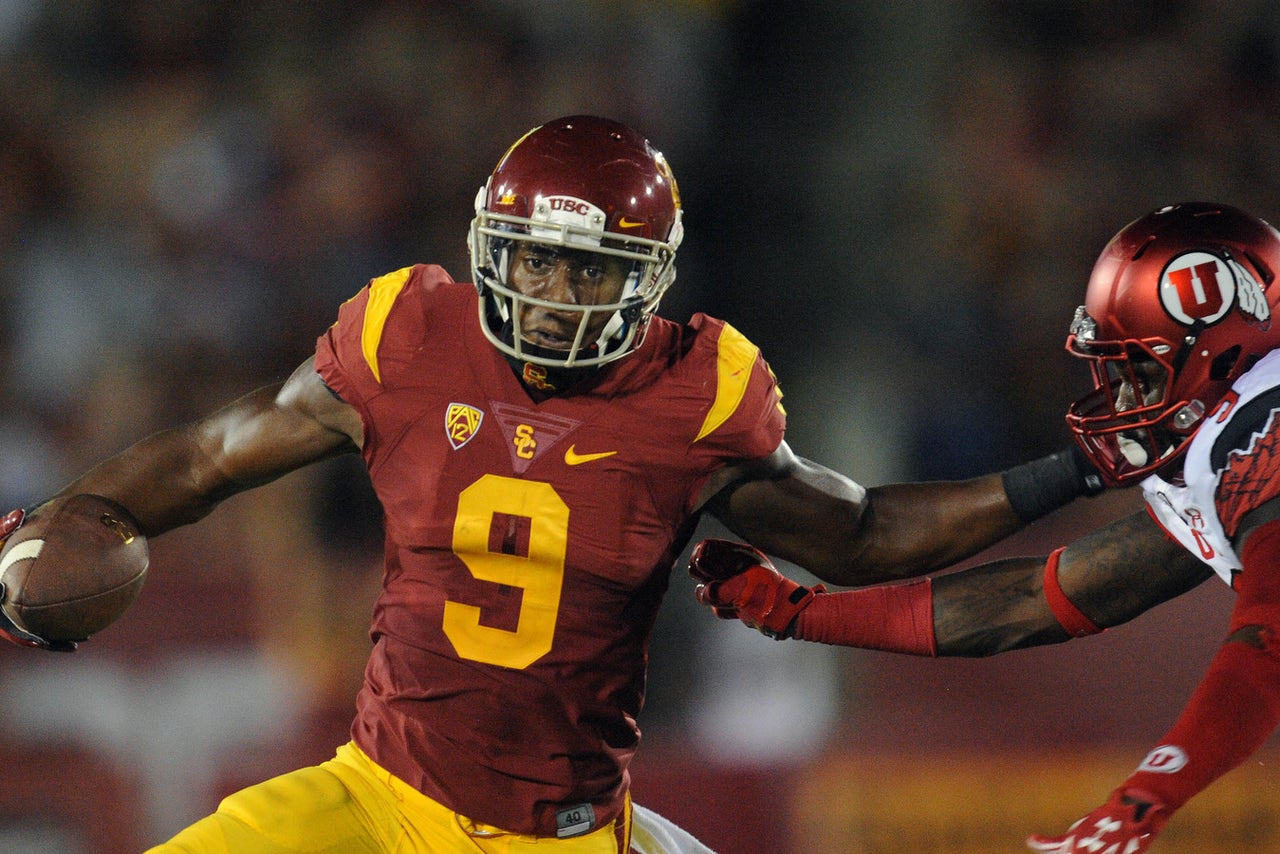 USC sophomore wide receiver JuJu Smith-Schuster has been a star for the Trojans, but health issues cloud his availability vs. Arizona.
According to LA Times, Smith-Schuster reportedly fractured his right hand vs. California on Saturday. The injury occurred on a kickoff during the first quarter; Smith-Schuster also suffered a hand injury last season, though it was his other hand. He used a soft cast. 
"They have told me if we proceed with this surgery, the quickest they have seen is three days, but everybody heals differently," said Helton, in the report. "The guy's going to have an unbelievable career and when he's ready to come back and it's where he can play and he can deal with pain, I know he'll come back."
Smith-Schuster has 52 receptions, 956 yards and 8 touchdowns. At wide receiver, USC also brags Darreus Rogers, who returned vs. Cal -- as well as Steven Mitchell Jr., freshman Deontay and quarterback-turned-receiver Jalen Greene.    
(h/t LA Times)
---
---