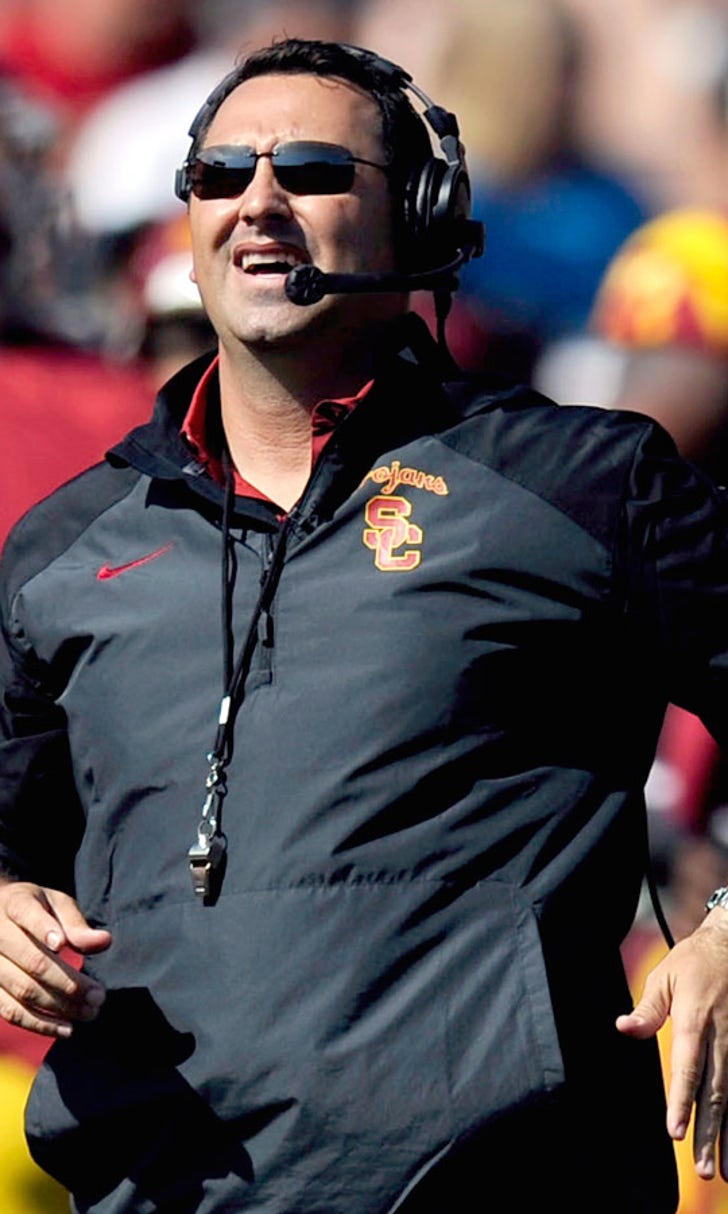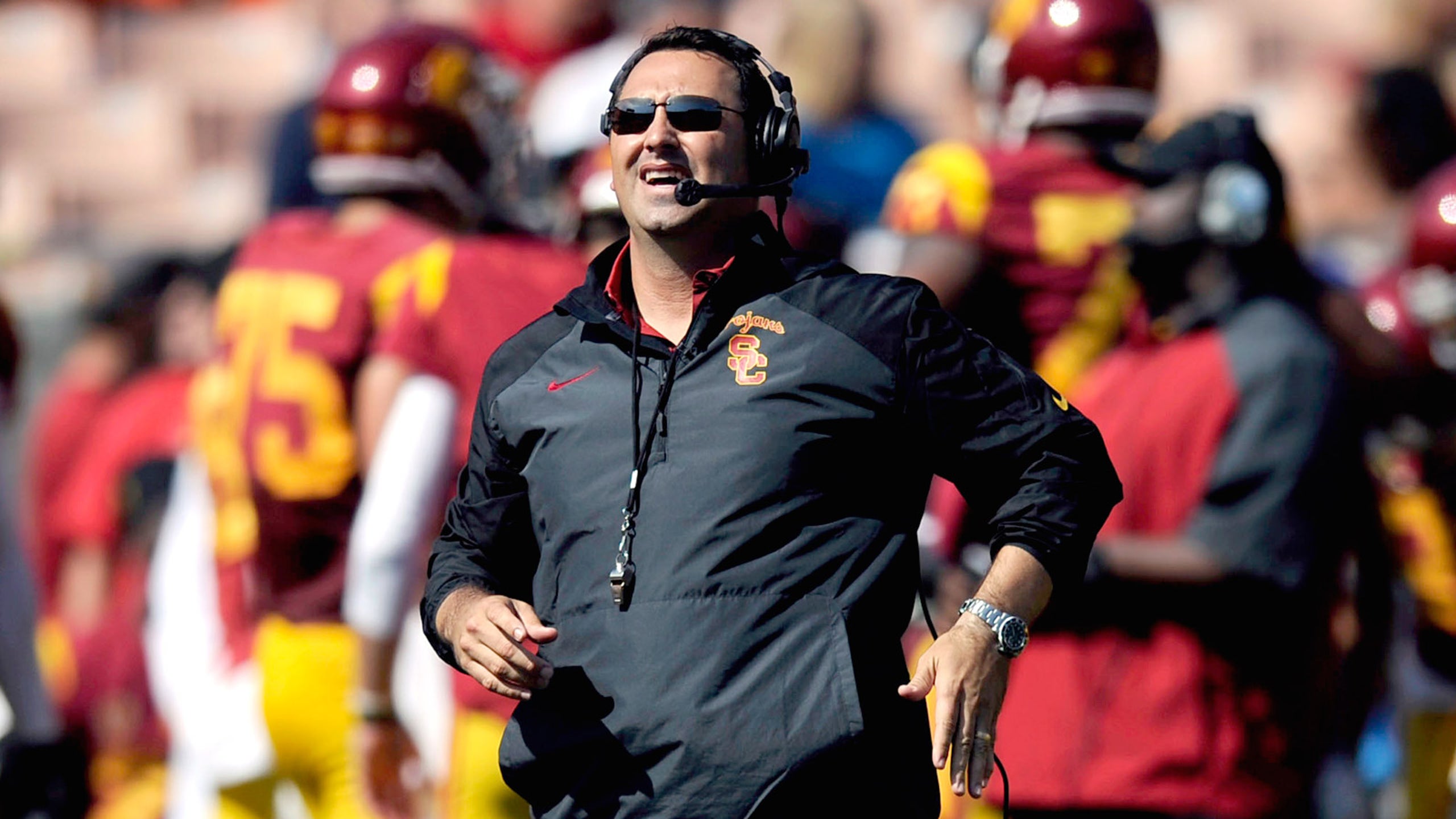 USC says Sarkisian's claims are 'half-truths,' 'outright falsehoods'
BY foxsports • January 8, 2016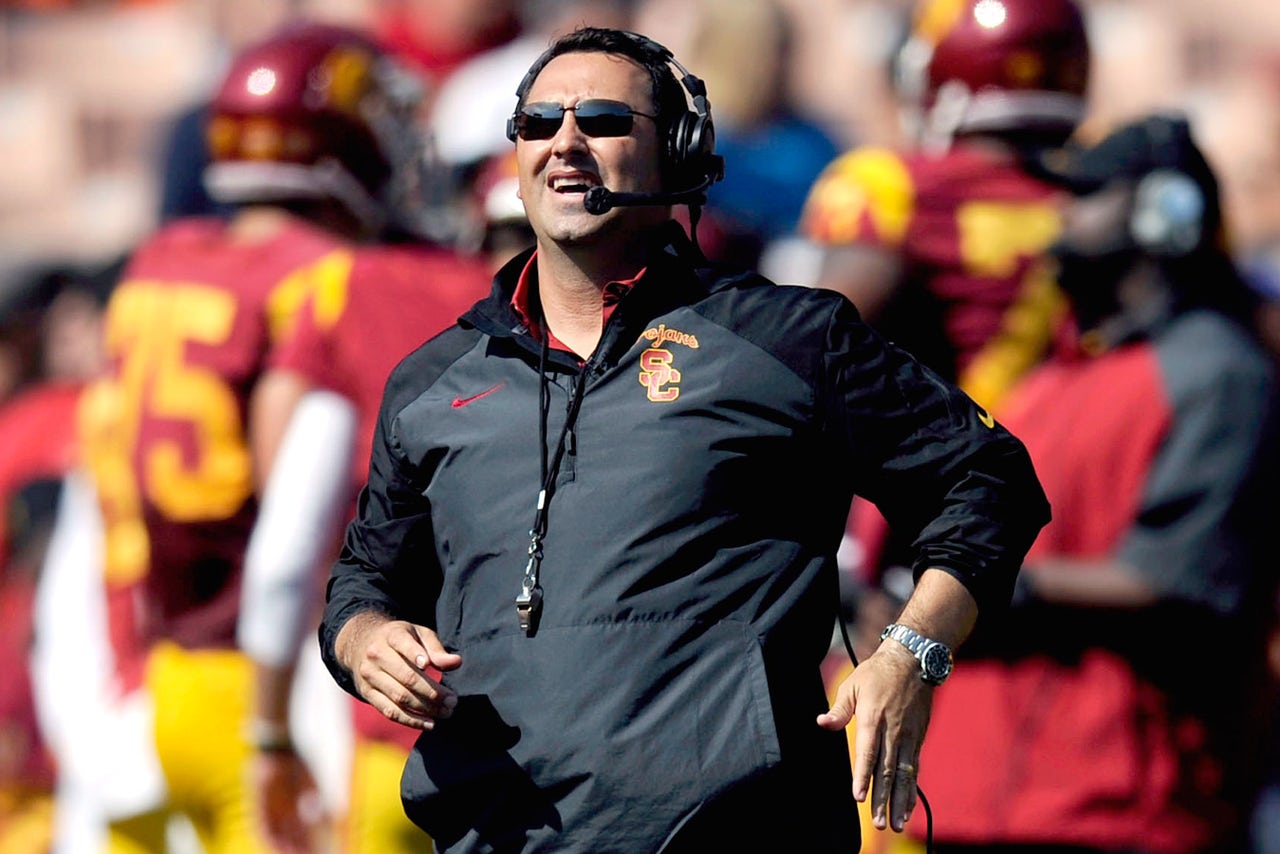 USC has issued a formal response to former head coach Steve Sarkisian's wrongful termination lawsuit and claims the suit violates an arbitration agreement between Sarkisian and the university. 
The response was filed Wednesday in Los Angeles Superior Court, according to ESPN.
In the formal response, the school says that the the claims made by Sarkisian are filled with "half-truths and, in many cases, outright falsehoods."
Sarkisian was fired as the head coach of the Trojans on Oct. 12, one day after being told to take an indefinite leave of absence after appearing to be intoxicated at the team facilities. 
When Sarkisian was hired by the Trojans in 2013, he signed two agreements with USC in which he agreed to resolve termination claims via arbitration. The two agreements were identical, one for his coaching contract and another for his marketing agreement paid to Sark Enterprises Inc.
The former Trojan coach is seeking $30 million in the lawsuit. In the suit, he claims that USC was "at all relevant times" aware of his alcoholism. The university disputed that claim in their response.
"It is absolutely false that Sarkisian ever admitted to having a drinking problem, to being an alcoholic or to needing to seek treatment," the response says, per ESPN. "The truth is he denied ever having a drinking problem, but blamed his inability to perform the essential functions of his job on marital stress, lack of sleep and anxiety for which he was taking medication."
The Sarkisian lawsuit also claims that the coach was fired "because he was no longer satisfying the win-loss expectations of USC and its trustees." USC fired back against those allegations as well. 
"The truth is that Sarkisian was entrusted to coach, lead and mentor a team of young adults to perform on and off the field, and that he had the full support of the University," USC's response proclaims. "Despite multiple opportunities, he still could not perform basic job responsibilities, including showing up for practice or speaking events, and set a poor example to the students he was supposed to be coaching."
Sarkisian's lawsuit claims that he is now sober after completing a rehabilitation program and is ready to return to coaching.
---
---