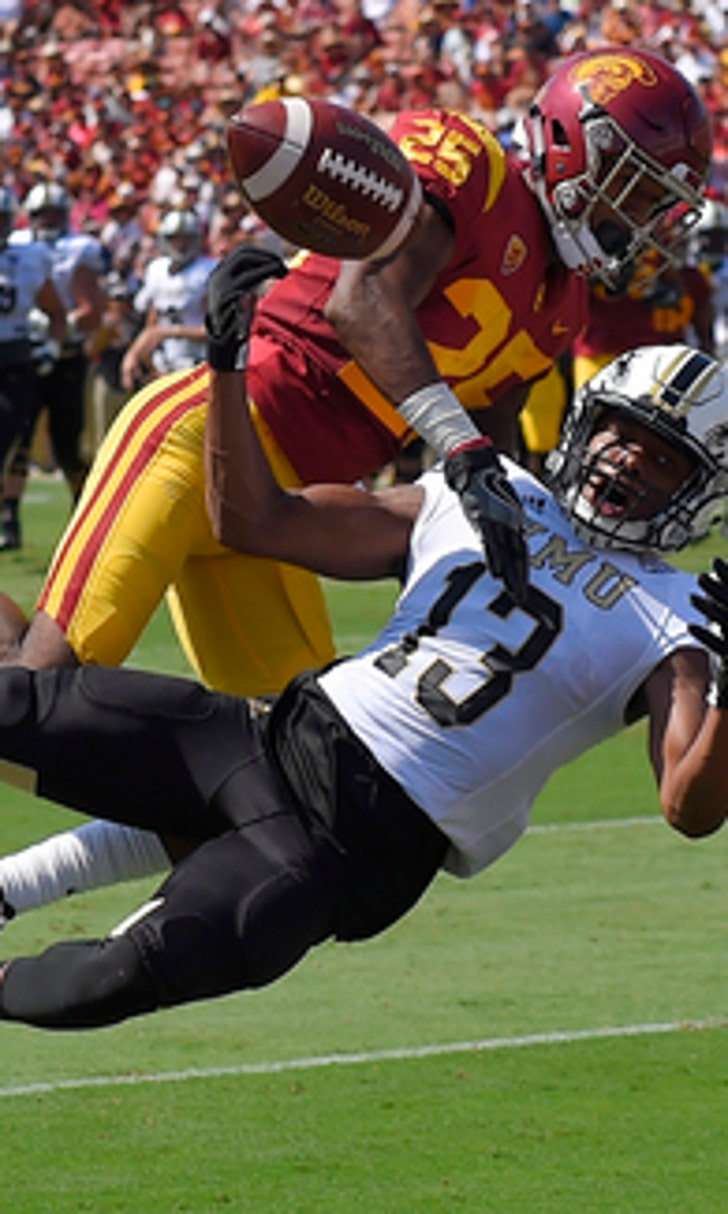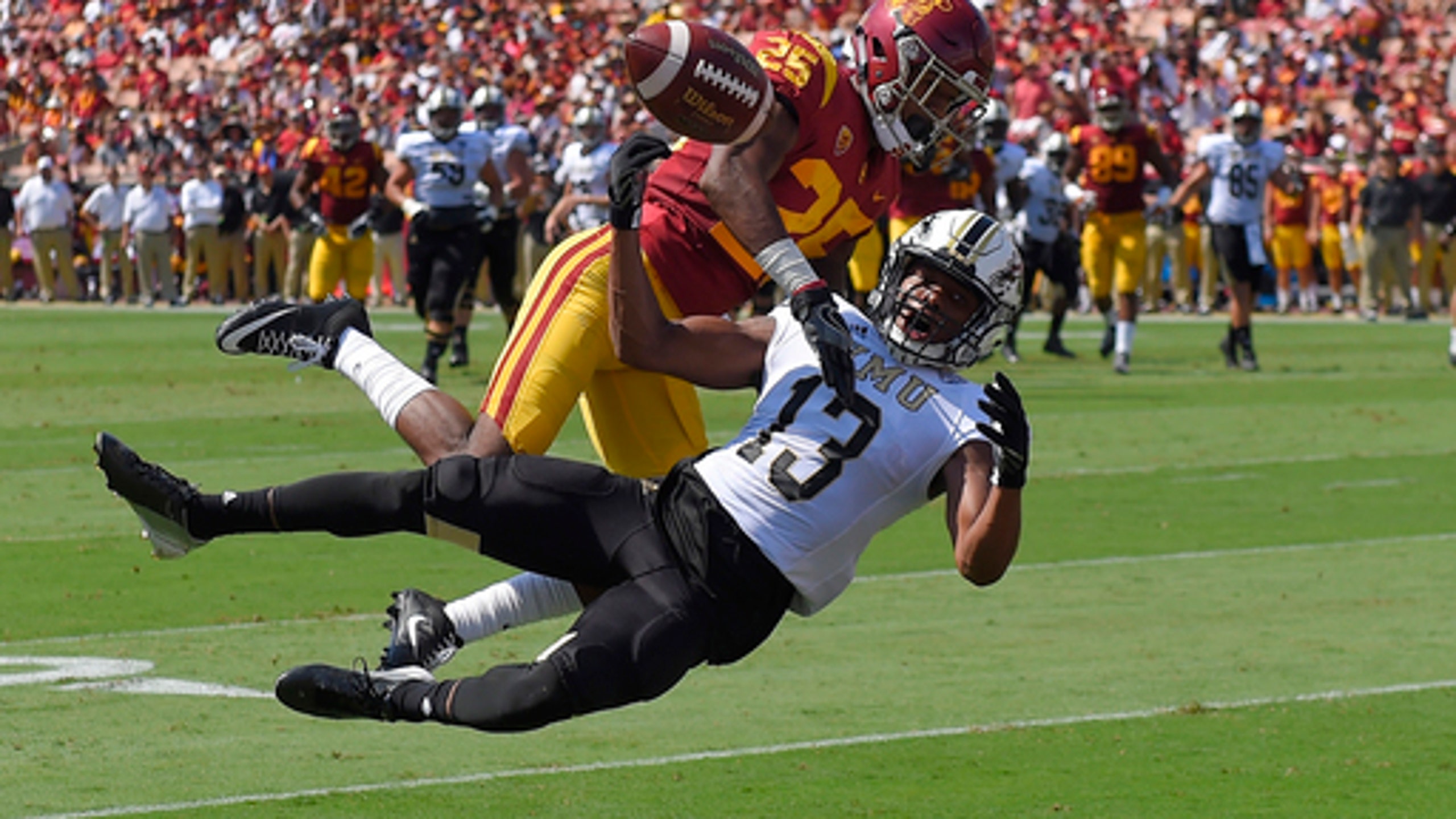 USC needs to improve run defense before facing Stanford
BY AP • September 7, 2017
LOS ANGELES (AP) Western Michigan was a mystery to No. 4 Southern California, forcing coaches and players to watch three sets of film to prepare for a new head coach and offensive coordinator.
There will be no such illusions when No. 14 Stanford comes to the Coliseum on Saturday.
''I've been playing Stanford for going on four years now,'' safety Chris Hawkins said. ''I know what they are going to come do. We all know what they are going to do. They are going to run the football.''
The Trojans pulled away from the Broncos for a 49-31 victory in their season opener Saturday, but the defending MAC champions rushed for 263 yards.
''That's as good a running game as we may face, them and Stanford in back-to-back weeks, and we've got some things we need to clean up defensively,'' coach Clay Helton said.
Western Michigan found success by exploiting cutback lanes as outside linebackers Porter Gustin and Uchenna Nwosu, who played as defensive ends while USC used nickel personnel for nearly the entire game, crashed inside and failed to hold the edge.
USC also struggled to create penetration. When USC brought run blitzes, Western Michigan called audibles to run away from the pressure.
Similar breakdowns could be catastrophic against Stanford running back Bryce Love, who rushed for 180 yards and a touchdown in a 62-7 win over Rice in Australia. Love had six carries of at least 10 yards, including a 62-yard run on the first play from scrimmage.
USC also had issues with its tackling, but players said that was to be expected in the season opener.
''I missed my first tackle of the game and then I came back and made everything I touched,'' Hawkins said.
''We haven't gone live in two weeks now and we're only going to get more comfortable,'' middle linebacker Cam Smith said.
Smith missed the first half because of a targeting ejection in the Rose Bowl, and there was a noticeable improvement in the run defense after he returned.
Western Michigan rushed for 102 yards on 22 carries in the second half, with LeVant Bellamy's 48-yard run in the fourth quarter accounting for most of the damage.
Hawkins credited Smith's presence for improved communication on defense, noting that he had to take on a larger role in the first half in pre-play calls and adjustments to help USC's two first-time starters at inside linebacker, Jordan Iosefa and John Houston Jr.
''No slack on Jordan Iosefa, he played great,'' Hawkins said. ''He didn't bust any runs or anything like that, he played great, but there is just a different presence when you have your leader in there.''
Smith was also fresh in the fourth quarter on a brutally hot afternoon, and he hinted the conditions kept USC from playing with its usual energy.
''Our emotions were down. We weren't flying around like we normally do,'' Smith said.
But USC stood in there, even as Western Michigan ran the ball 48 times.
The Cardinal will have no qualms about giving a similar workload to Love and Cameron Scarlett. During its current three-game winning streak over USC, Stanford has averaged 49.3 carries per game and rushed for at least 195 yards in each victory. USC gave up a season-high 302 yards rushing in last year's 27-10 loss.
''We got to get better, we know it,'' Hawkins said. ''We got a lot of things to work on and we'll do that come Stanford.''
---
More AP college football: http://collegefootball.ap.org and http://www.twitter.com/AP-Top25
---
---