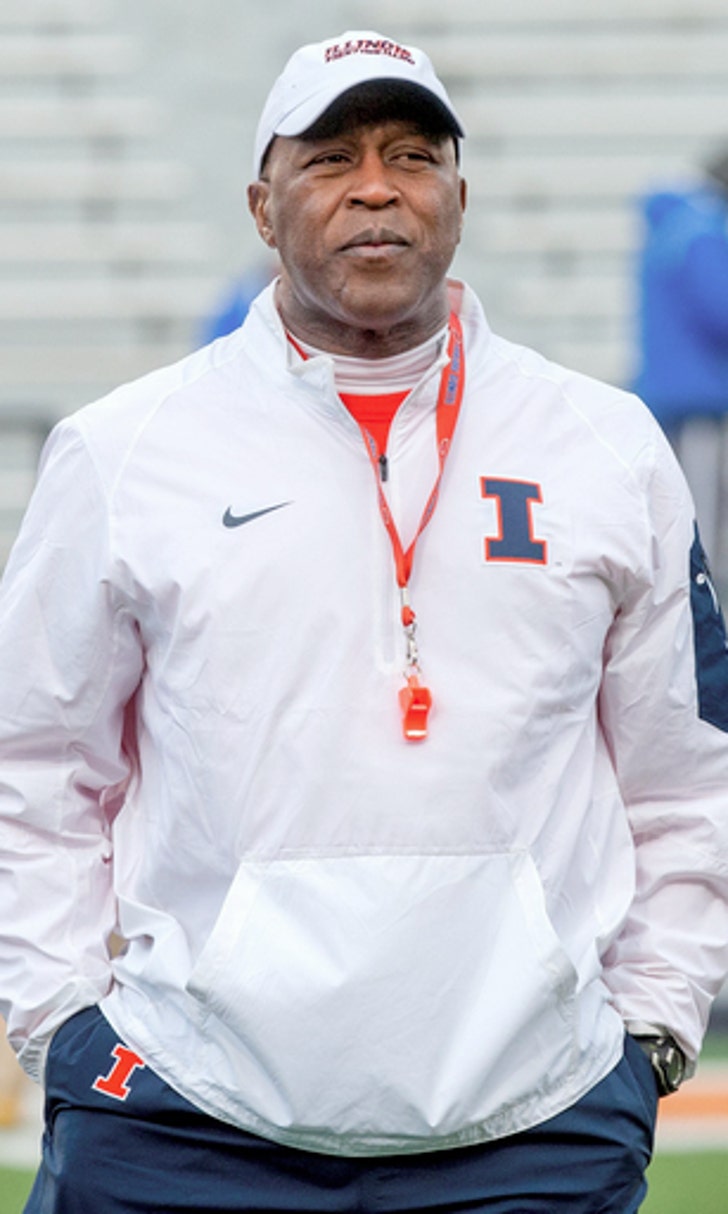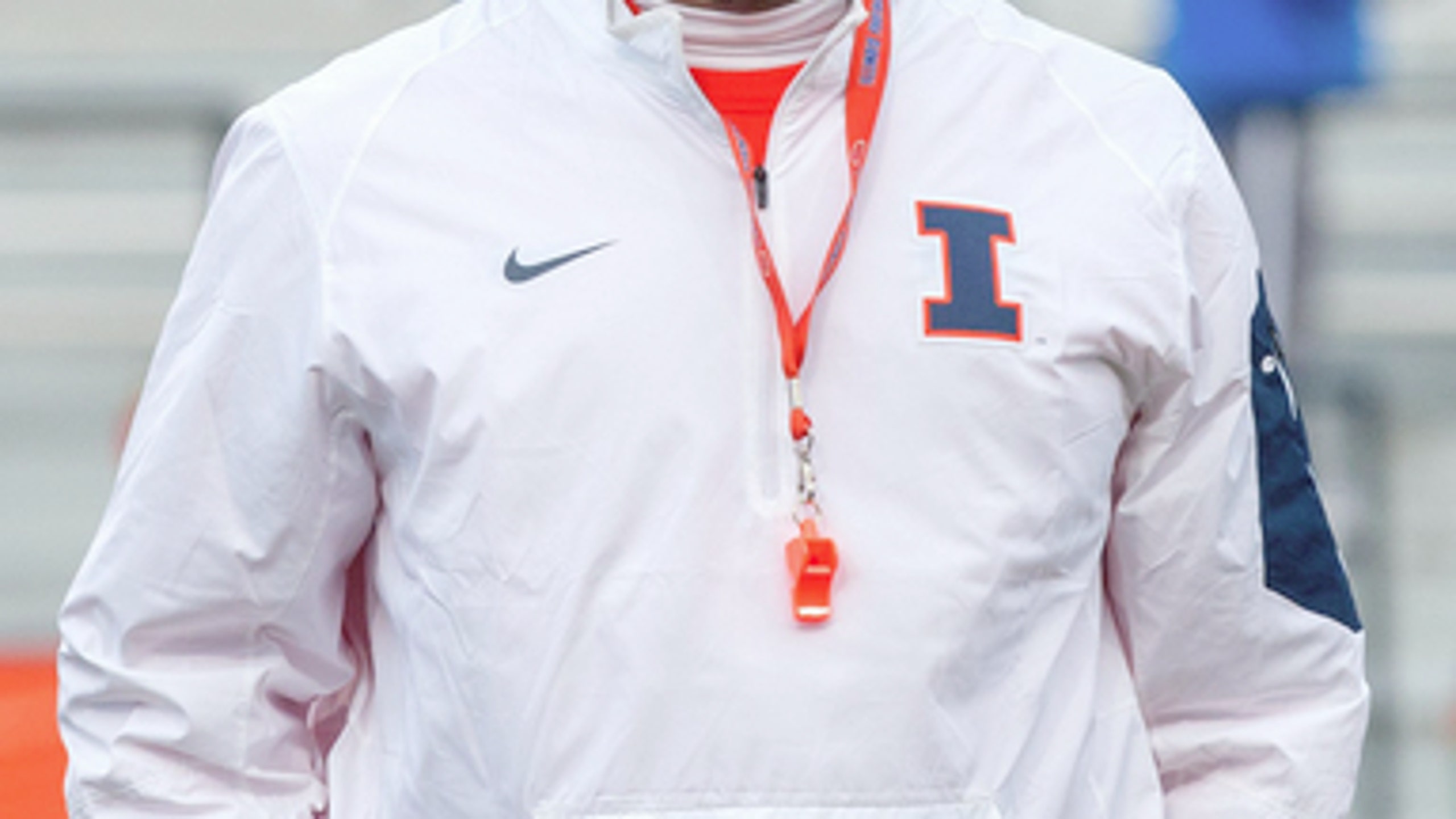 Unlike most schools, Illinois banks on Smith's NFL approach
BY foxsports • August 26, 2016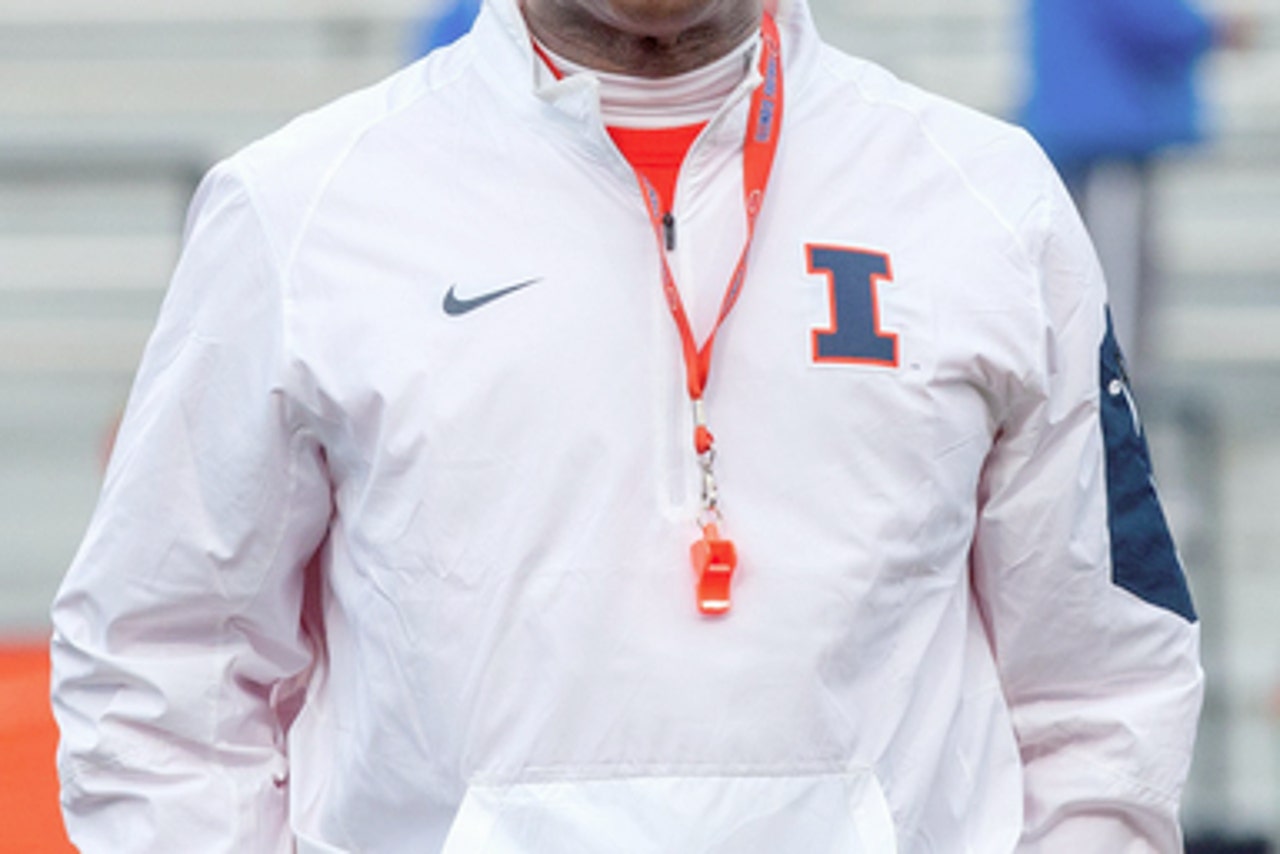 CHAMPAIGN, Ill. (AP) Since he was hired at Illinois in March, football coach Lovie Smith's calendar has been full.
He's been busy coaching, recruiting and, every chance he gets, preaching the power of possibility to a team and fan base hungry for wins after years of mediocrity on the field and turmoil off of it.
Smith insists that, so far, it has not been much different than what he grew accustomed to as coach of the Chicago Bears and Tampa Bay Buccaneers.
But a coach's path to college from the NFL isn't always straightforward. Some who have made that move say coaching college teams is like being a general manager, with a hand in every aspect of the program. Coaching pro football, they say, is almost purely football.
''So it's almost like a college coach taking a sabbatical and just dealing with football rather than fundraising and recruiting and discipline,'' says Rich Brooks, who went from the top job at Oregon to coaching the St. Louis Rams in 1995 before eventually taking over at Kentucky.
While big-name coaches such as Nick Saban and Pete Carroll who have moved from the NFL to university campuses have set the standard for winning in college, pro experience is relatively rare. And while coaches with experience as NFL coaches tend to win in college, many of those who have only been pro assistants do not.
Smith is one of six head coaches at the 128 Football Bowl Subdivision schools who have been in charge of NFL teams, along with Alabama's Saban, Jim Mora at UCLA, Bobby Petrino at Louisville, and Smith's fellow Big Ten coaches Jim Harbaugh at Michigan and Mike Riley at Nebraska. Their combined college record is 466-226-1, a 67 percent winning percentage.
Another 18 FBS coaches have been NFL assistants. They have won 54 percent of their college games. But take away Kirk Ferentz at Iowa, David Shaw at Stanford and LSU's Les Miles, and that drops to 46 percent.
Smith took over after Illinois fired two coaches in less than a year. Tim Beckman, who was fired a week before the 2015 season started after an investigation concluded he interfered in player medical decisions, and his replacement, Bill Cubit, was let go when Smith came to the Illini.
Hiring Smith, who took the Bears to a Super Bowl in 2007, was a bid to score big after four straight losing seasons and the embarrassing collapse of the Beckman era.
Smith insists that, recruiting aside, what he is doing so far is not significantly different than what he did during his 11 seasons as an NFL coach. That includes an emphasis on creating turnovers that Bears fans would recognize. It also means Smith, just as in his pro days, never yells or screams.
''Not even once,'' quarterback Wes Lunt said. ''But when he does raise his voice just a little bit over just talking, it's powerful.''
On the practice field, Smith appears comfortable delegating most of the communicating to his coordinators and position coaches. He stands back, watching, sometimes at a distance, and only occasionally coming in close to address something he's seen.
''I've run a lot of NFL practices, and this is no different from that,'' Smith said. ''So I think that's kind of appealing to them, too.''
Part of that appeal is who Smith draws to campus: more NFL scouts and former players such as longtime Bears cornerback Charles Tillman.
But Smith has also filled his agenda with tasks it is difficult to picture some NFL coaches (think Bill Belichick) handling.
He welcomed the incoming freshman class, 6,000 students, on a warm August night at Memorial Stadium, and has posed smiling with countless fans at events on campus and elsewhere.
This is where a program like Illinois, long losing more games than it wins, might need more than an NFL coach is required to provide.
Brooks emphasizes that NFL players are in every way pros: they're paid; if they break rules they're fined or cut; and they generally aren't looking for fatherly direction.
College coaches, Nebraska's Riley says, have to want to play that last role, one Smith says is important to him.
''I'm thankful for that. The older I get, the more humbling it is,'' said Riley, who led the San Diego Chargers for three seasons between stops as head coach at Oregon State. ''You realize this is a big deal and you better do it right.''
Gil Brandt has closely watched both the NFL and college football for a long time. He spent almost 30 years as Dallas Cowboys vice president of player personnel and is now a draft consultant for the league. He calls the transition from the NFL back to college tough.
But as he thinks about Smith's odds, Brandt recalls spotting Smith and his wife, MaryAnne, at a Texas-Oklahoma game a few years ago. They weren't sitting in a box, schmoozing. They were in the stands, watching.
If fans show some patience, Brandt said, he thinks Smith could succeed.
''I think he loves college football.''
---
AP College Football Writer Eric Olson in Lincoln, Nebraska contributed to this story
---
AP college football website: www.collegefootball.ap.org
---