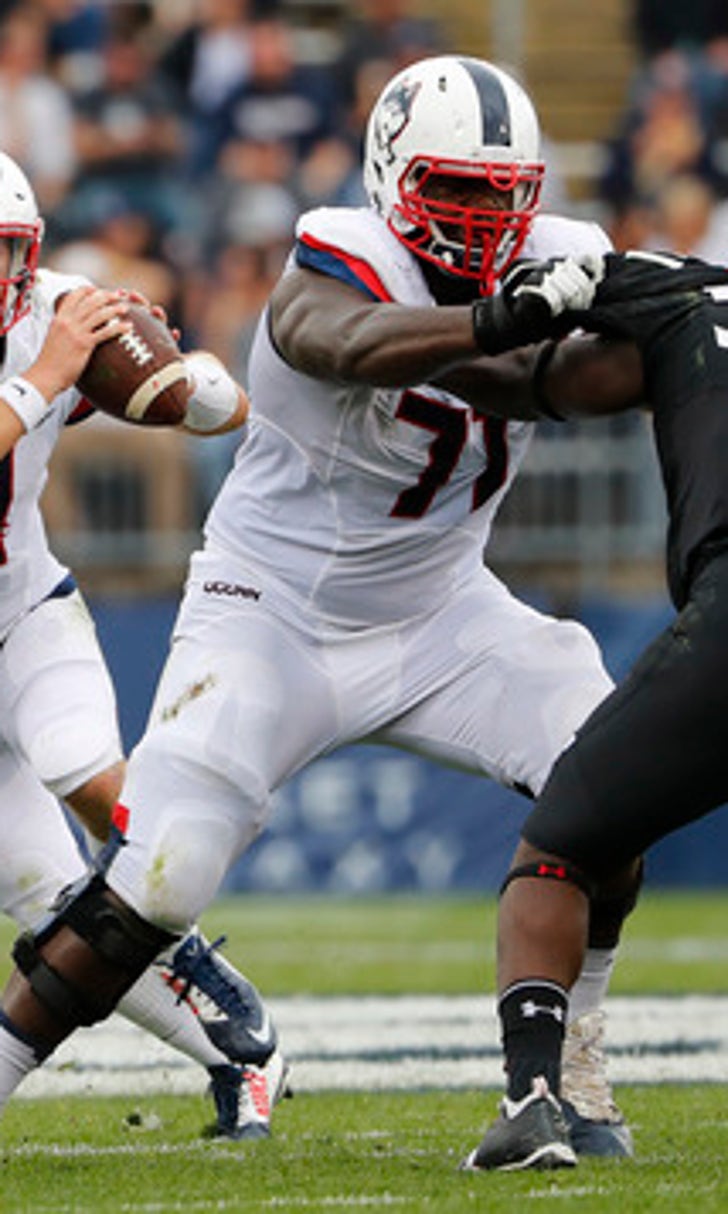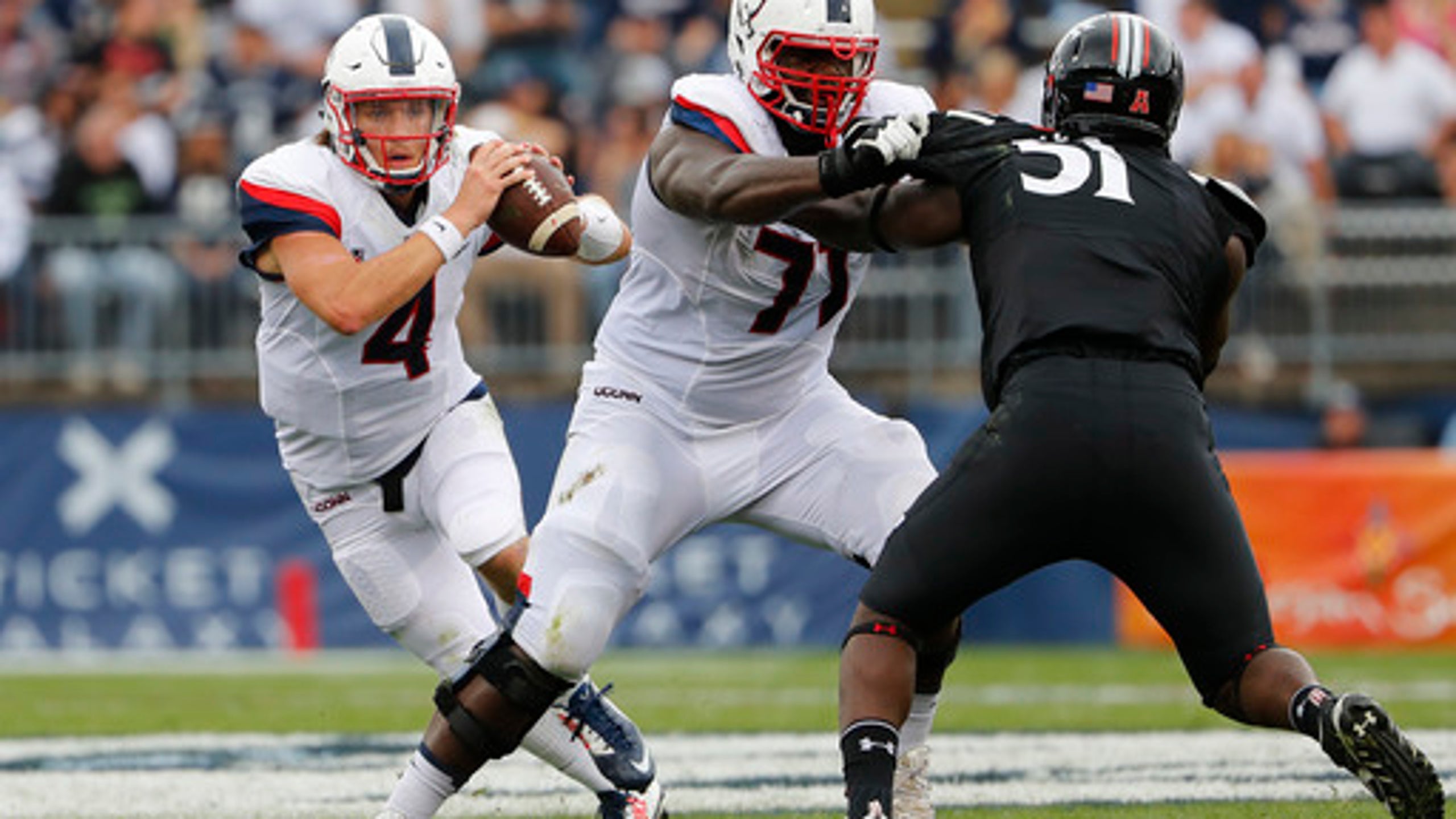 UConn scores 20 unanswered points to beat Cincinnati 20-9
BY foxsports • October 8, 2016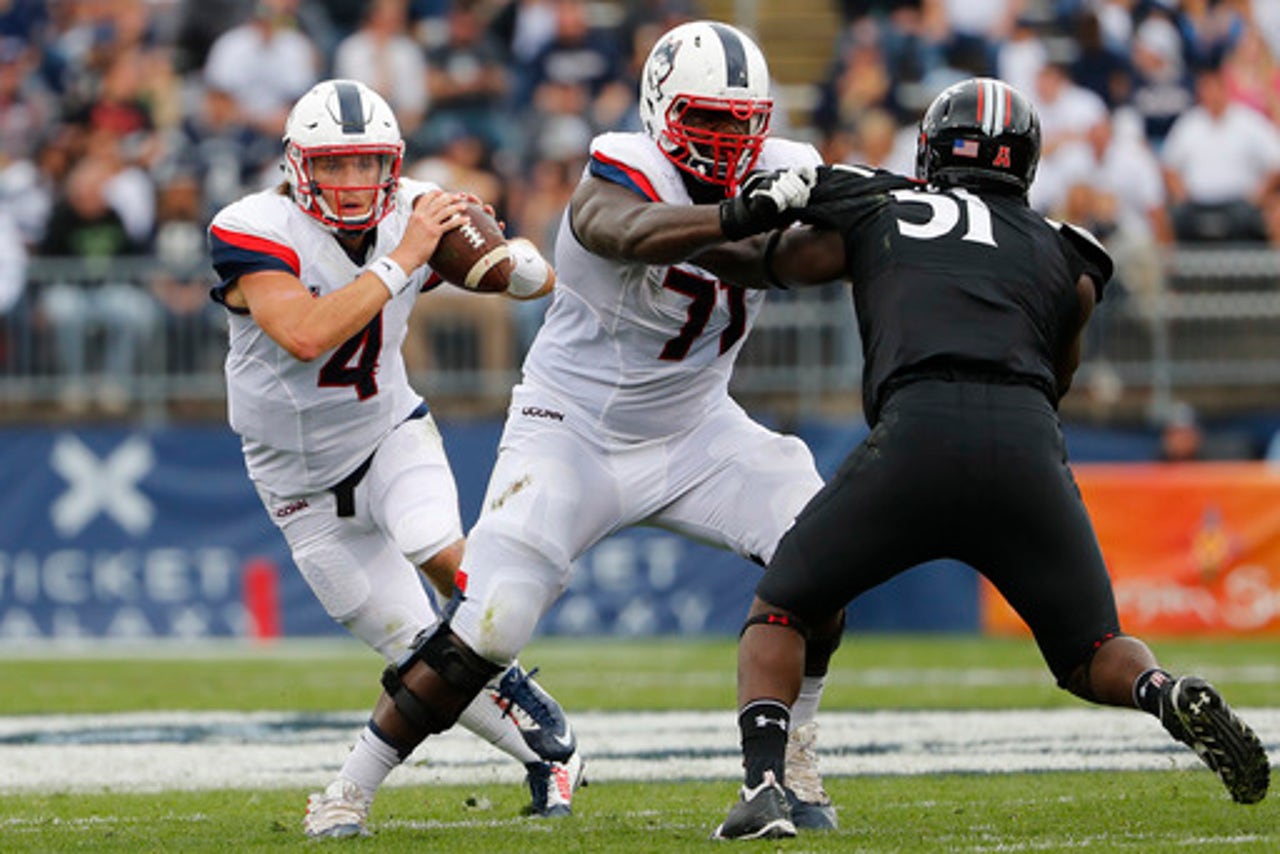 EAST HARTFORD, Conn. (AP) Arkeel Newsome ran for 116 yards and Bryant Shirreffs threw for 224 yards and two touchdowns to lead UConn to a 20-9 win over Cincinnati on Saturday.
Noel Thomas made nine catches for 108 yards and a touchdown as the Huskies (3-3, 1-2 American) scored 20 unanswered points and snapped a two-game losing streak.
Hayden Moore, coming back from an ankle injury, threw for 315 yards for the Bearcats (3-3, 0-3), who were held to just two rushing yards.
The Huskies trailed 9-0 late in the first half, but scored a TD on their last drive before intermission.
They took the lead when Thomas out-wrestled Cincinnati's Grant Coleman for a 26-yard touchdown catch on UConn's first drive of the third quarter.
Newsome broke off a 67-yard run, the Huskies longest play from scrimmage this year, which set up a 30-yard field goal to give the Huskies a 17-9 lead. It was the first time the Huskies have led entering a fourth quarter since last November.
The Huskies used up more than 6 1/2 minutes of the fourth quarter on a 16-play drive that ended with a 23-yard field goal from Bobby Puyol to make it a two-score ballgame.
UConn's last win over Cincinnati came in November, 2010, the season the Huskies ended up in the Fiesta Bowl. The team's only other win in the 13-game series came in 2008.
TAKEAWAY
UConn: The Huskies revived their bowl hopes with their first conference win, but had to overcome another slow start. UConn's Puyol missed a 52-yard field goal late in the first quarter, leaving the Huskies without a first-quarter point this season. UConn has just 45 points in first halves.
Cincinnati: Cincinnati was hoping the return of Moore would help revive their offense, which had struggled with him on the sideline. But the Bearcats must find an answer to the running game. The Bearcats fall to 0-3 in conference for the first time since 1999 and have a lot of work to do to reach a bowl game for the sixth straight season.
UP NEXT
UConn: The Huskies head back on the road for a game next Saturday night against South Florida.
Cincinnati: The Bearcats have an off week before returning home to face East Carolina on Oct. 22.
---