College Football
College Football
UCLA to trim its tailback rotation after rushing woes
Updated
Mar. 5, 2020 1:19 a.m. ET

LOS ANGELES (AP) UCLA coach Jim Mora has a rule that the team moves on from its last game after 24 hours, win or lose.
Mora said the Bruins' last-minute loss to No. 7 Stanford was harder to move past, and it could have significant fallout regarding who plays on offense moving forward.
Mora said Monday that UCLA (2-2, 0-1 Pac-12) will pare down its rotation at running back and wide receiver, starting with Saturday's home game against Arizona (2-2, 0-1).
UCLA is averaging 117.8 yards rushing per game, which ranks 114th out of 128 teams in the Football Bowl Subdivision. Running backs Soso Jamabo, Nate Starks and Bolu Olorunfunmi combined for just 92 yards rushing on 28 carries against the Cardinal.
''You'll still see all three, but you will see less of two and more of one,'' Mora said.
Mora lamented the yards those running backs failed to gain because they misread what was blocked by the offensive line.
''The game plan was as sound as it could be,'' Mora said. ''We left hundreds of yards out there in the run game, and there were some enormous holes that were not hit. I exaggerate when I say hundreds, but probably a hundred in the run game specifically. It was really hard to see it until you looked at the film, and then it was very, very obvious.''
Offensive coordinator Kennedy Polamalu said after the 22-13 loss that his new duties overseeing the entire offense were limiting how much time he could spend with the running backs during the game. Mora said adjustments have been made, and ''Kennedy is going to be as involved with the running backs as he has ever been going forward.''
The most pressing question for Polamalu will be settling on one feature back. Jamabo started the first two games against Texas A&M and UNLV, while Starks did not play for undisclosed reasons. Jamabo missed the win at BYU while Starks returned, but the team only averaged 1.5 yards per carry. Olorunfunmi has displayed explosiveness as a change-of-pace option, but UCLA has scored one rushing touchdown against the Aggies, Cougars and Stanford.
Mora wouldn't assign blame to anyone for those struggles.
''I don't want to put it on those guys,'' Mora said. ''It's everybody. It's always a team proposition. No one player wins or loses a game, or screws up or excels on a play.''
Add in continued issues with dropped passes in a game where one more touchdown would have been enough to put away Stanford and break an eight-game losing streak in the series, it was hard to put the 24-hour rule into effect.
''They were as down as I have ever seen this group Saturday after the game. I felt them slowly come back yesterday,'' Mora said. ''We'll move on with lessons learned.''
''We went out there and competed the best we ever competed against them,'' center Scott Quessenberry said. ''It was close. We took it into the fourth quarter. Right down to the last second we had the game won and obviously it was a heartbreaking loss but we're not dwelling on it.''
---
---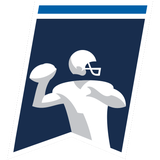 Get more from College Football
Follow your favorites to get information about games, news and more
---