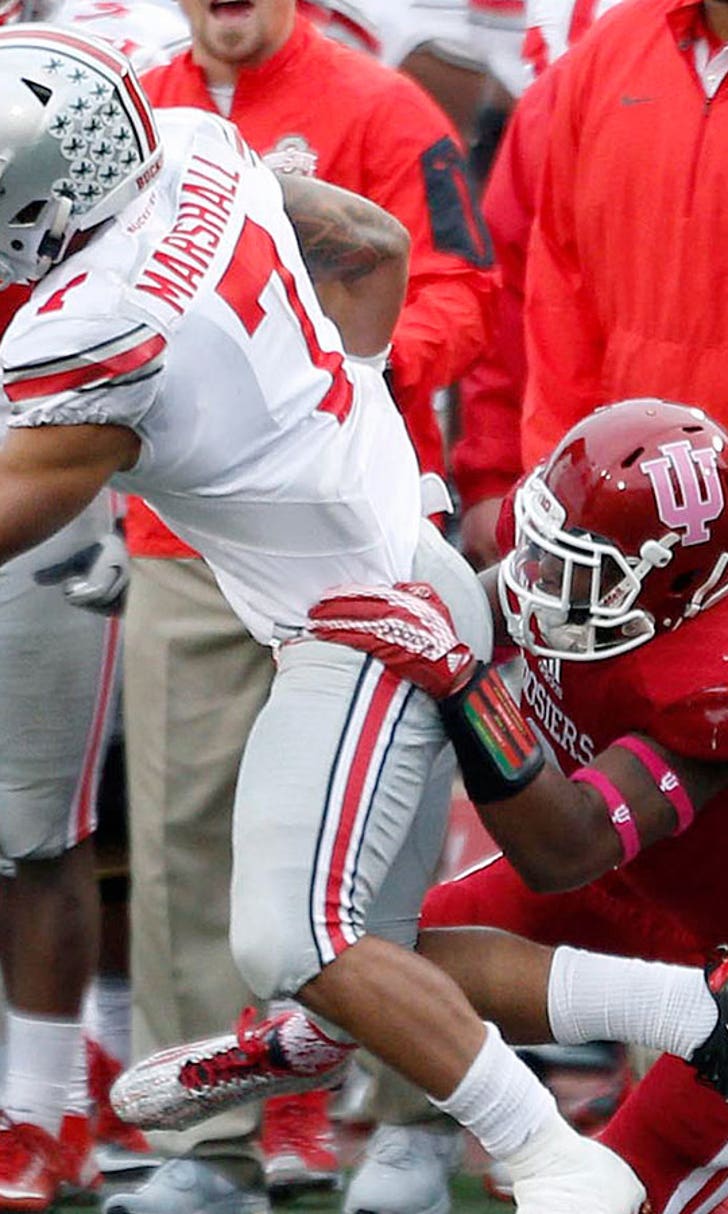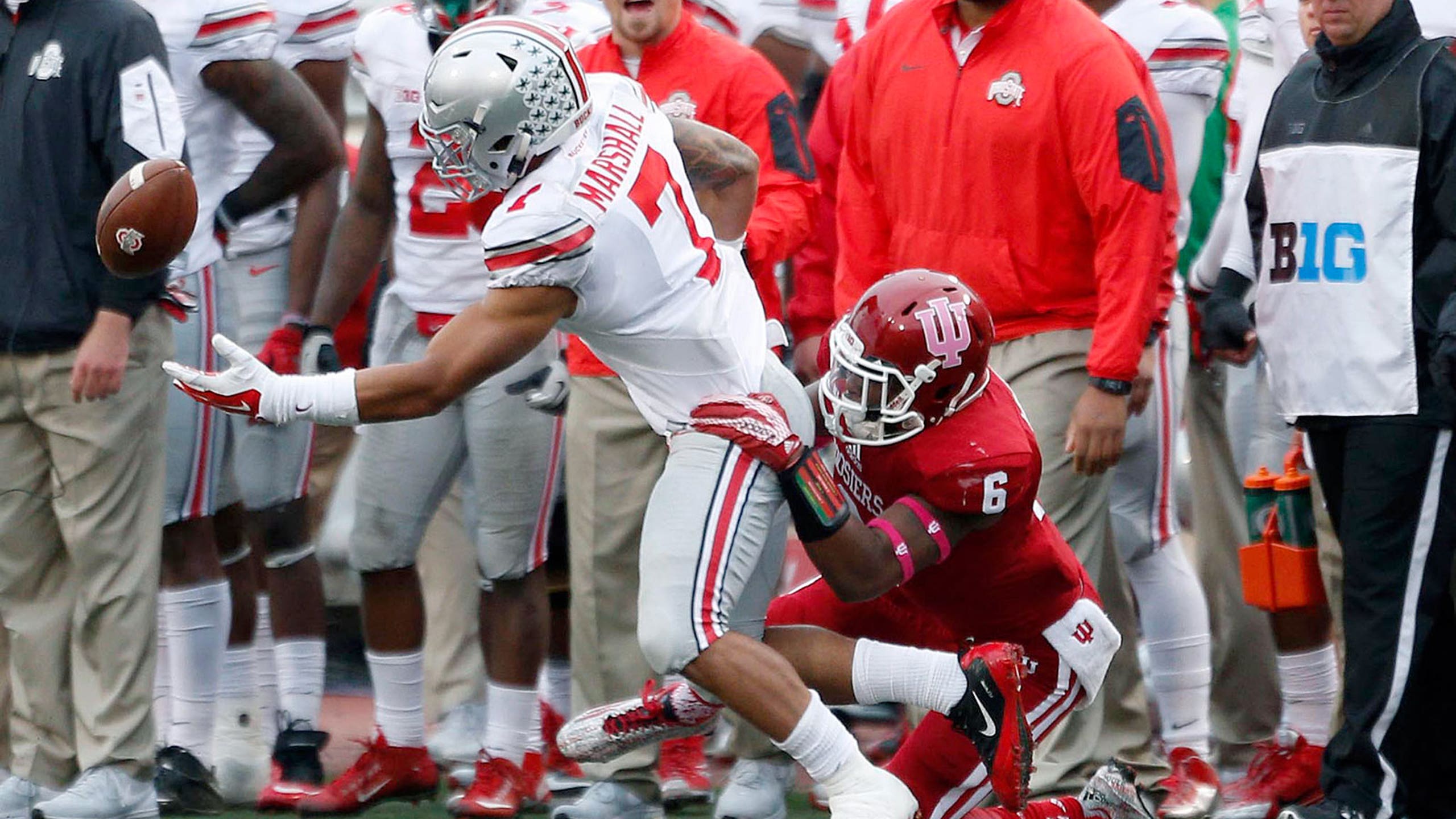 Turnovers a focus at Ohio State this week
BY Marcus Hartman • October 8, 2015
While the quarterbacks debate has raged on in some circles this week, Ohio State coach Urban Meyer found something else to focus on: Turnovers. 
And a look at the numbers leaves no doubt why. 
Through five games, Ohio State has 13 giveaways, or half as many as they committed in 15 games last season. 
Seven of the turnovers are interceptions, including five by starting quarterback Cardale Jones and two by J.T. Barrett. That duo combined for 12 picks last season when Barrett was the starter for 12 games and threw 10 interceptions. Jones threw two in three starts after Barrett suffered a season-ending injury. 
Meyer told reporters Wednesday night he "was a raving lunatic this week" about ball security. 
Last week at Indiana, sophomore receiver Jalin Marshall lost two fumbles, taking away from what was otherwise a strong performance (six catches for 110 yards, six punt returns for 76 yards). 
"I like Jalin, he's practicing very hard," Meyer said. "He worked at it." 
(H/T Scout.com)
---
---