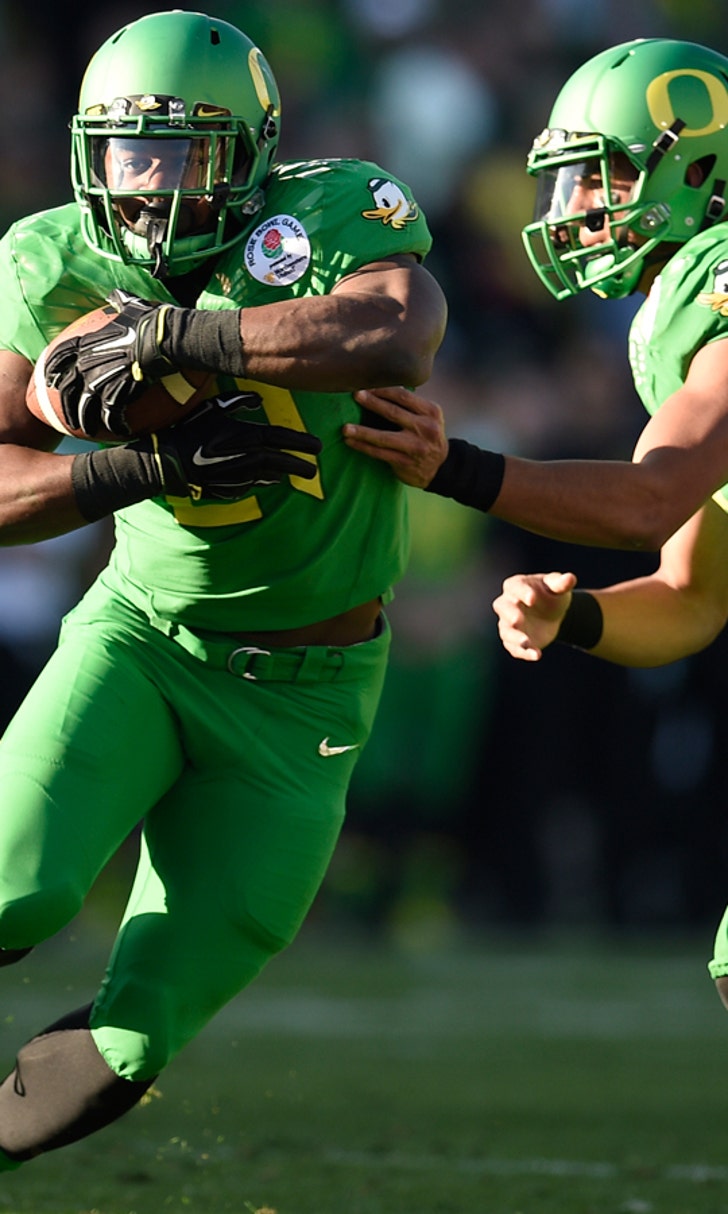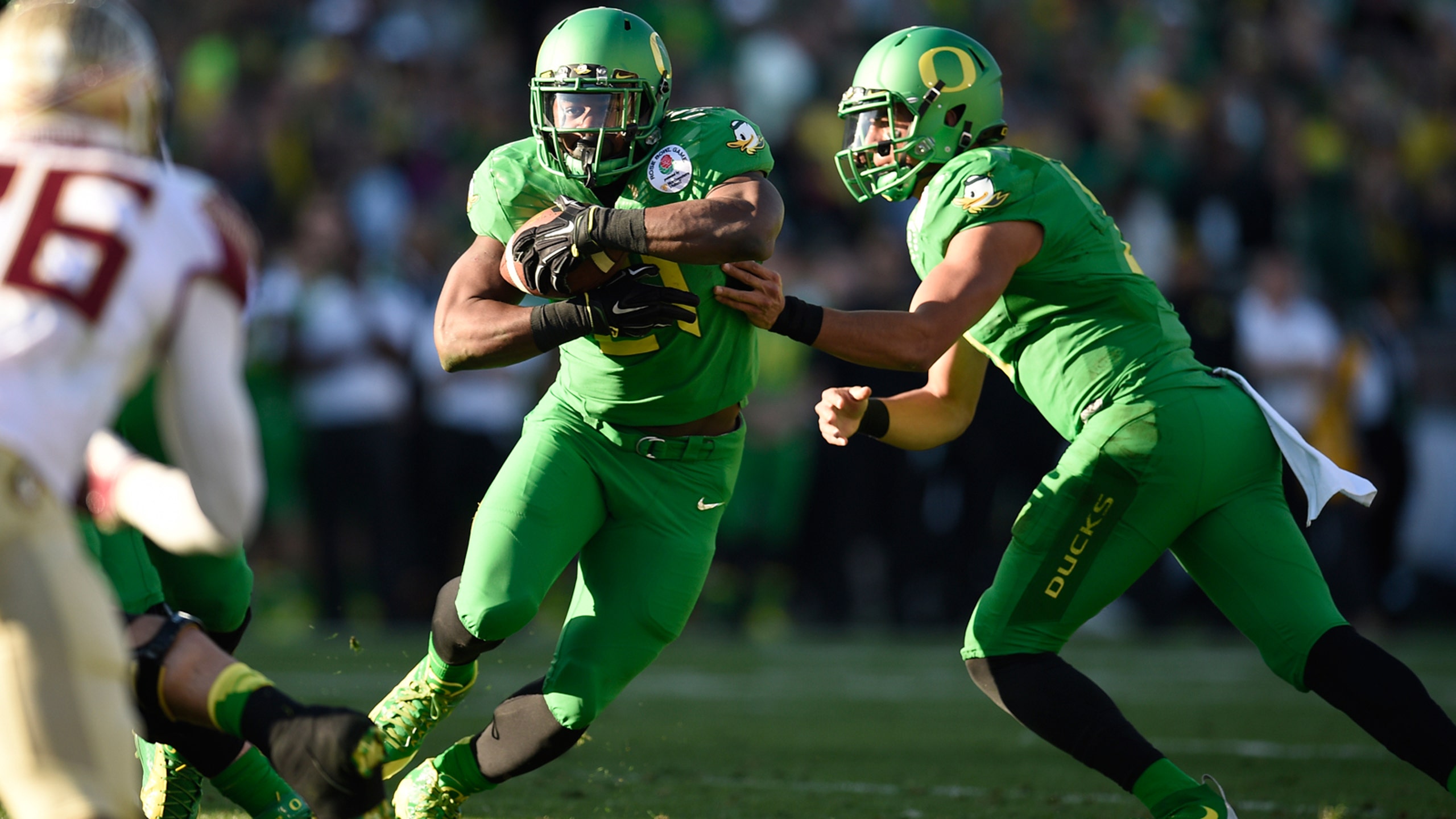 True freshman Taj Griffin is making an impact for Oregon
BY foxsports • October 8, 2015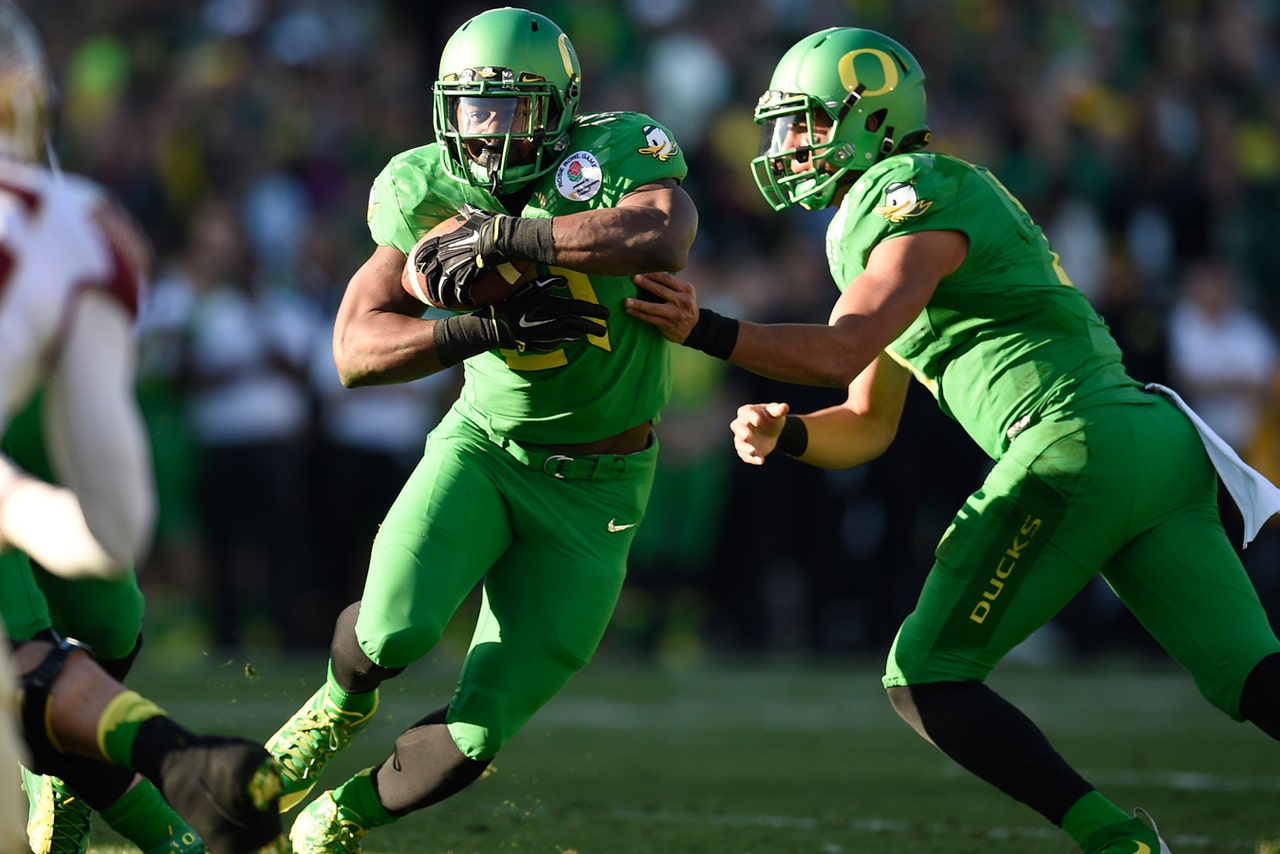 After rushing for 110 yards on 11 carries in Oregon's 41-24 win over Colorado, it's safe to say that true freshman Taj Griffin has arrived.
The Oregon coaches are praising Griffin's ability to make plays in space. Griffin has incredible speed, which is something the Ducks plan to utilize going forward.
"He can do so many things because he's great out in space," wide receivers coach Matt Lubick said of Griffin. "He's got great speed and change of direction. He's also very physical. He can run between the tackles, which sometimes a slighter built guy you don't always see that. So he's very tough.
"When you combine speed and toughness, that's hard for a defense. We can do so many things with him. We can run him up the middle, we can throw him a bubble on the perimeter and it gives our offense a lot of possibilities."
QB Taylor Alie, who split snaps with Jeff Lockie during Oregon's win at Colorado, has been very impressed with Griffin's skill set.
"You can just see it on the field, that kid is unbelievable and athletic as all get out," Alie said. "His speed is just unmatchable out there. He's so fast and he knows what to do with the ball. We have a one-two punch with Royce as well."
Look for Griffin to have a bigger role on offense as the season goes along.
(h/t The Register-Guard)
---
---