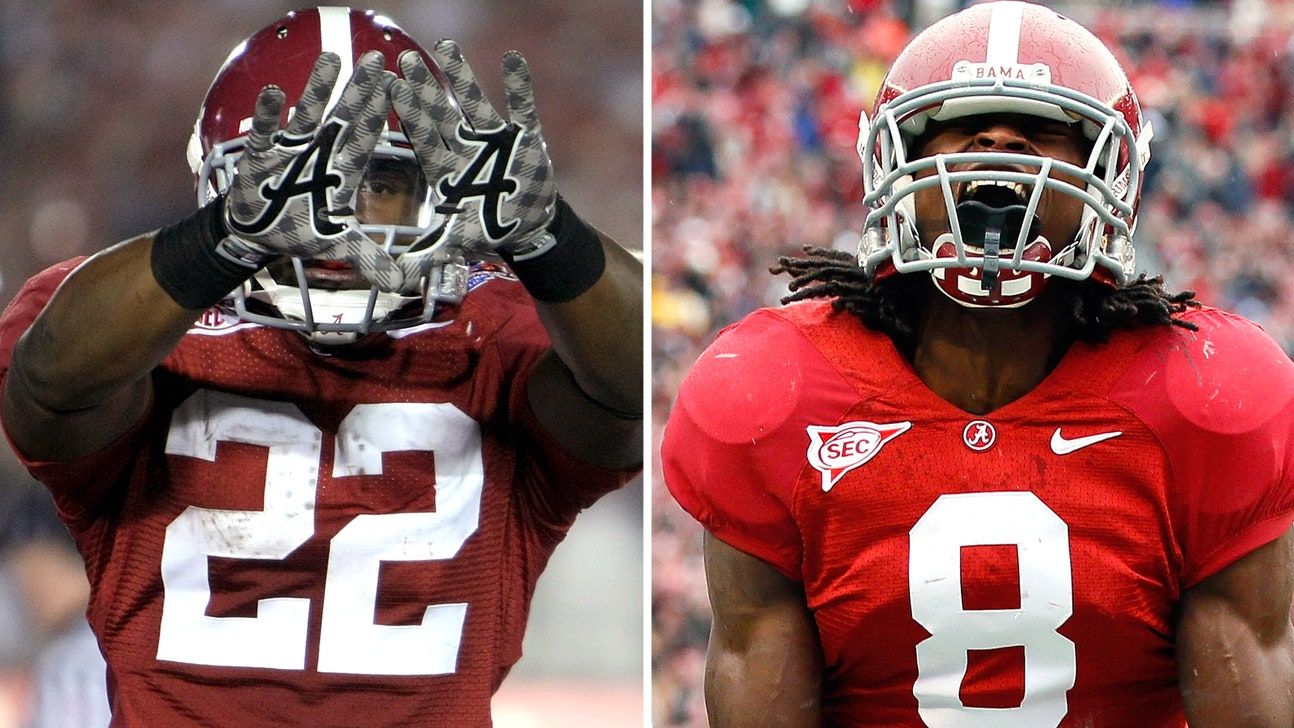 Top 10: Ingram, Jones give Alabama best recruiting class of modern era
Published
Feb. 2, 2015 3:45 p.m. ET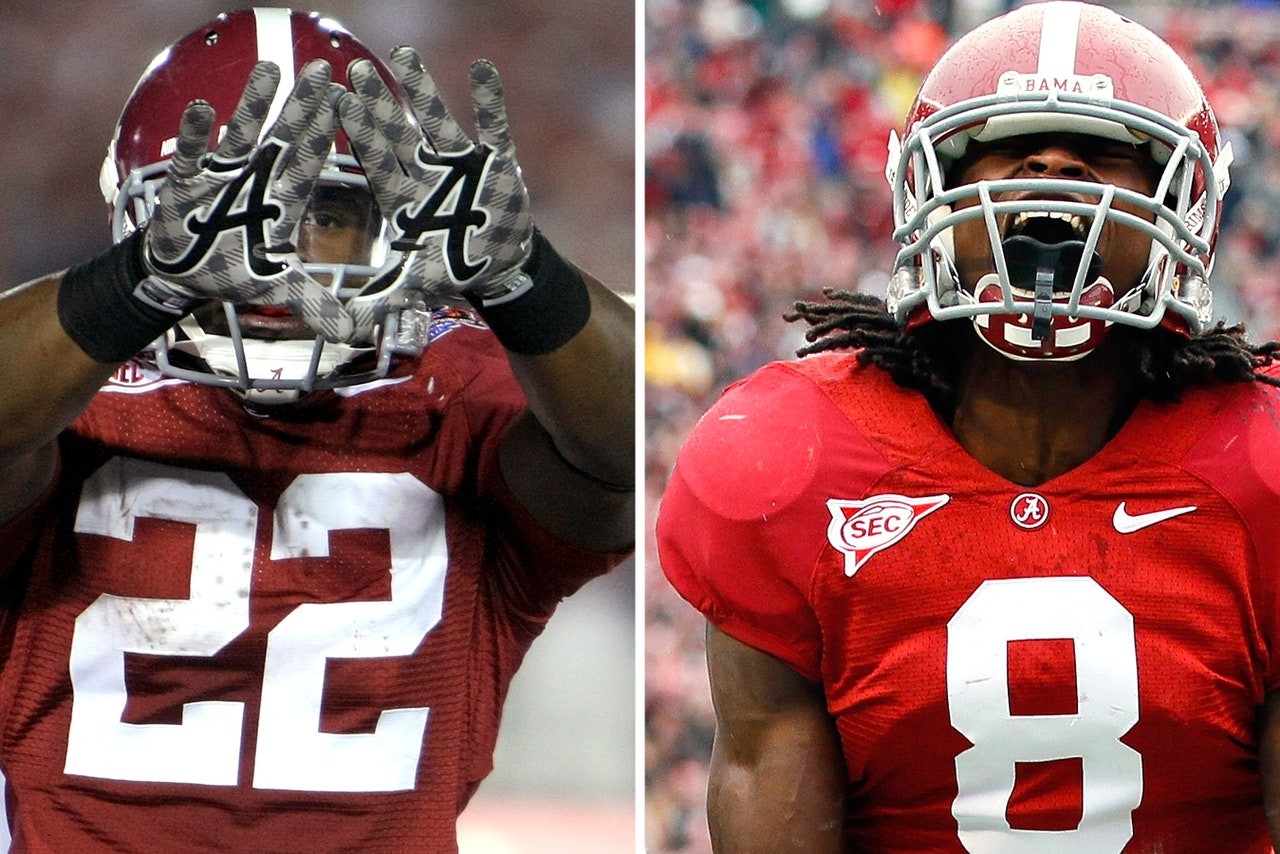 The "modern" recruiting era is tied directly to the online recruiting websites.
Rivals and Scout began the explosion around 2001 and ESPN and 247Sports have powerfully entered the market since. The rankings databases only go back 10 or 11 years, so it is difficult to evaluate historic recruiting classes. But since the turn of the millennium, fans and analysts alike have had a tremendous amount of data to evaluate recruiting rankings, talent development and scouting evaluations.
Here are the top 10 recruiting classes of the modern era:
(Note: All team ranks for the corresponding year by 247Sports Composite)
1. 2008 Alabama
Key Players: Mark Barron, Julio Jones, Terrence Cody, Marcell Dareus, Dont'a Hightower, Mark Ingram, Barrett Jones, Courtney Upshaw, Damion Square, Michael Williams, Robert Lester, Brad Smelley
Nick Saban began his domination of the recruiting trail back in 2008 when he signed a top three class in his first full cycle. This monstrous haul was a huge part of the 2009 national championship run and obviously featured upper-class stars in the '11 and '12 title runs. This group includes five first-round picks and countless other draft selections. Considering they won three BCS titles, it's hard to argue against this group's top ranking.
2. 2003 USC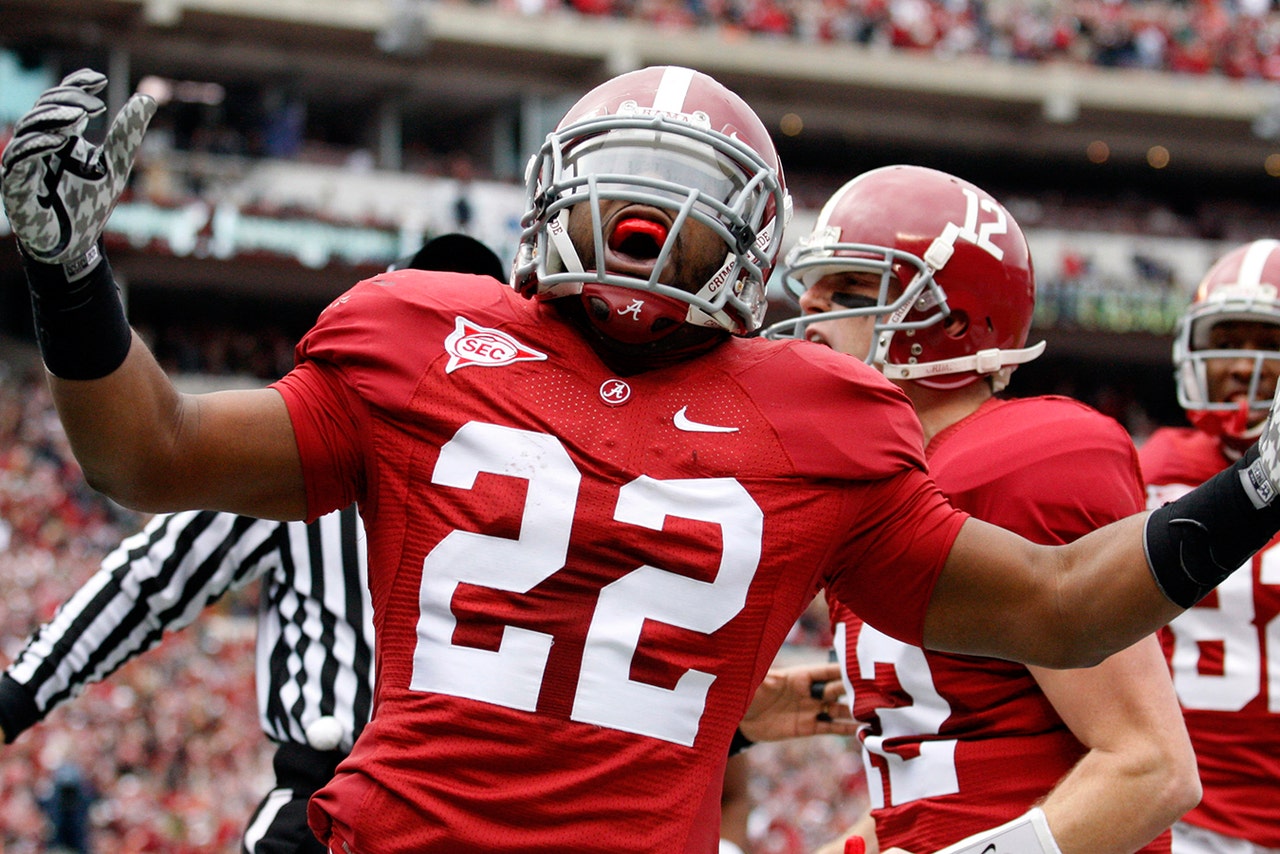 Tide RB Mark Ingram celebrates a TD vs. Auburn in 2010.
Key Players: Reggie Bush, Sam Baker, Sedrick Ellis, Lawrence Jackson, Ryan Kalil, Terrell Thomas, Steve Smith, LenDale White, Fili Moala, John David Booty, Eric Wright, Brandon Ting, Ryan Ting, Drean Rucker, Chauncey Washington
Much like the '08 Alabama group, this team experienced three national championship runs. Only two ended in victory -- they lost to Texas in 2005, and more on that later in this post -- but this class was the foundation of USC's Pac-10 dynasty. Reggie Bush won the Heisman Trophy and is one of four first-round picks from this class. This class began USC's dominance in what is now the Pac-12.
3. 2006 Florida
Key Players: Tim Tebow, Percy Harvin, Brandon Spikes, Maurice Hurt, Riley Cooper, Jermaine Cunningham, Brandon James, Marcus Gilbert, Lawrence Marsh, Terron Sanders, Dustin Doe, AJ Jones, Carl Johnson
At one point or another, 16 of the 24 recruits in this class went on to start a game for the Gators. But this group was led at the top by elite superstars Tim Tebow (QB), Percy Harvin (WR) and Brandon Spikes (LB). Jermaine Cunningham and Spikes were second-rounders while Maurice Hurt and Riley Cooper went later in the draft. Tebow alone makes this class a gem for Florida and it led directly to two BCS national championships.
4. 2009 Alabama
Key Players: AJ McCarron, Trent Richardson, Dre Kirkpatrick, James Carpenter, Chance Warmack, D.J. Fluker, Eddie Lacy, Quinton Dial, Nico Johnson, Ed Stinson, Anthony Steen, Kenny Bell, Kevin Norwood, Tana Patrick
This group was a big part of three national championships at The Capstone and played a much bigger role in the 2011-12 titles than the '08 haul. This class produced six first-round NFL Draft picks, and made up 60 percent of the starters on the nation's best offensive line in 2012.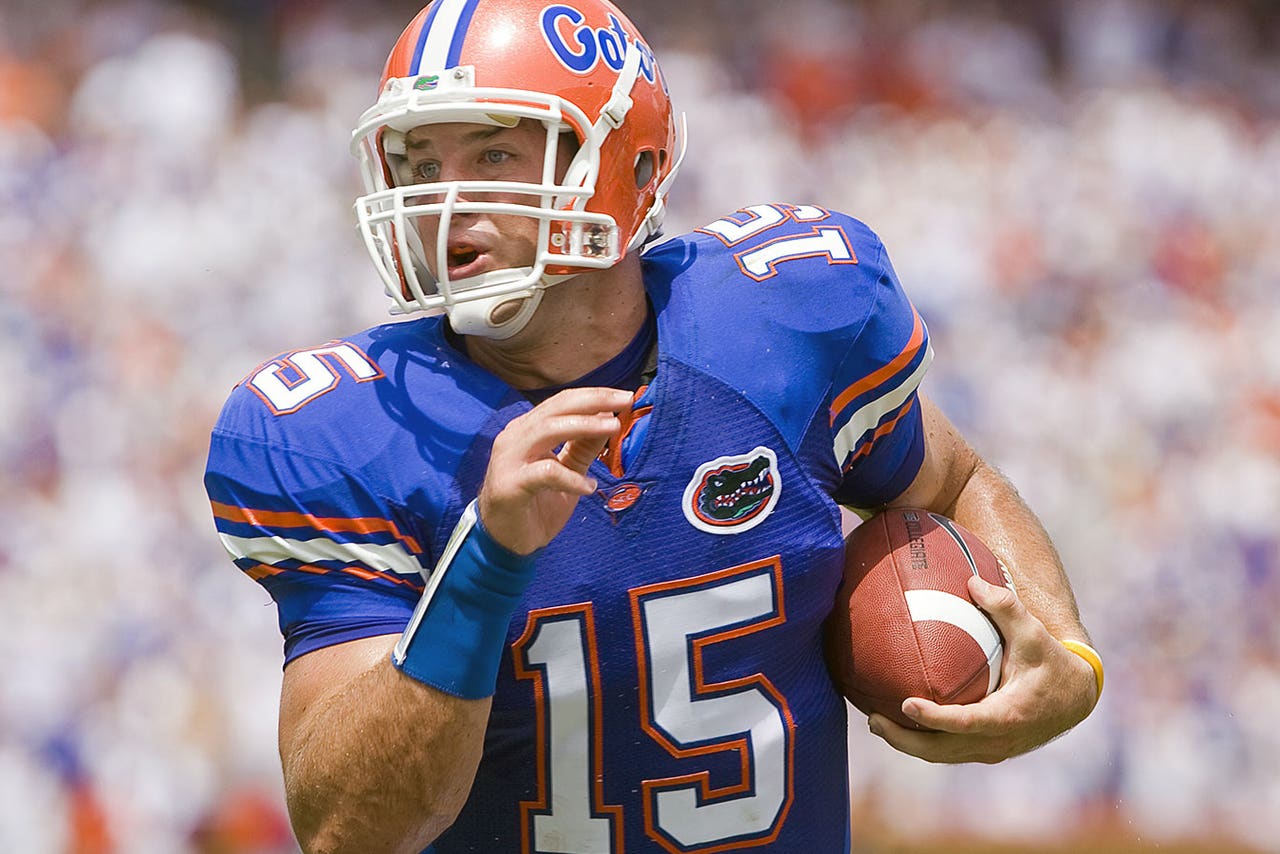 Gators QB Tim Tebow runs the ball upfield vs. Hawaii in 2008.
5. 2002 Texas
Key Players: Vince Young, Kasey Studdard, Rod Wright, Brian Robison, Aaron Ross, Chase Pittman, Justin Blalock, Aaron Harris, David Thomas, Selvin Young
This group was the core of the 2005 national championship run led by superstar quarterback and five-star recruit Vince Young. He was the gem of the nation's No. 1 class that eventually featured numerous draft picks. Ross, Studdard, Wright, Robison, Pittman, Thomas and Blalock were all huge pieces to Mack Brown's championship puzzle and several of them made a mark in the NFL too.
6. 2006 Oklahoma
Key Players: Sam Bradford, Gerald McCoy, Jermaine Gresham, Trent Williams, Demarco Murray, Jeremy Beal, Quinton Carter, Chris Brown, Dominique Franks, Mossis Madu, Tim Johnson, Brandon Caleb, Malcolm Williams, Chase Beeler
All four Sooners who went in the first round of the 2010 NFL Draft signed with Bob Stoops in this class and all four NFL draft picks from Oklahoma in the '11 draft came from this class too. QB Sam Bradford set all types of records, won the Heisman Trophy and led this team to the 2008 BCS title game. Beeler ended up transferring but went on to star at his second school, Stanford.
7. 2002 Ohio State
Key Players: A.J. Hawk, Santonio Holmes, Nick Mangold, Troy Smith, Maurice Clarett, Bobby Carpenter, Mike D'Andrea, Doug Datish, Quinn Pitcock, Nate Salley, Roy Hall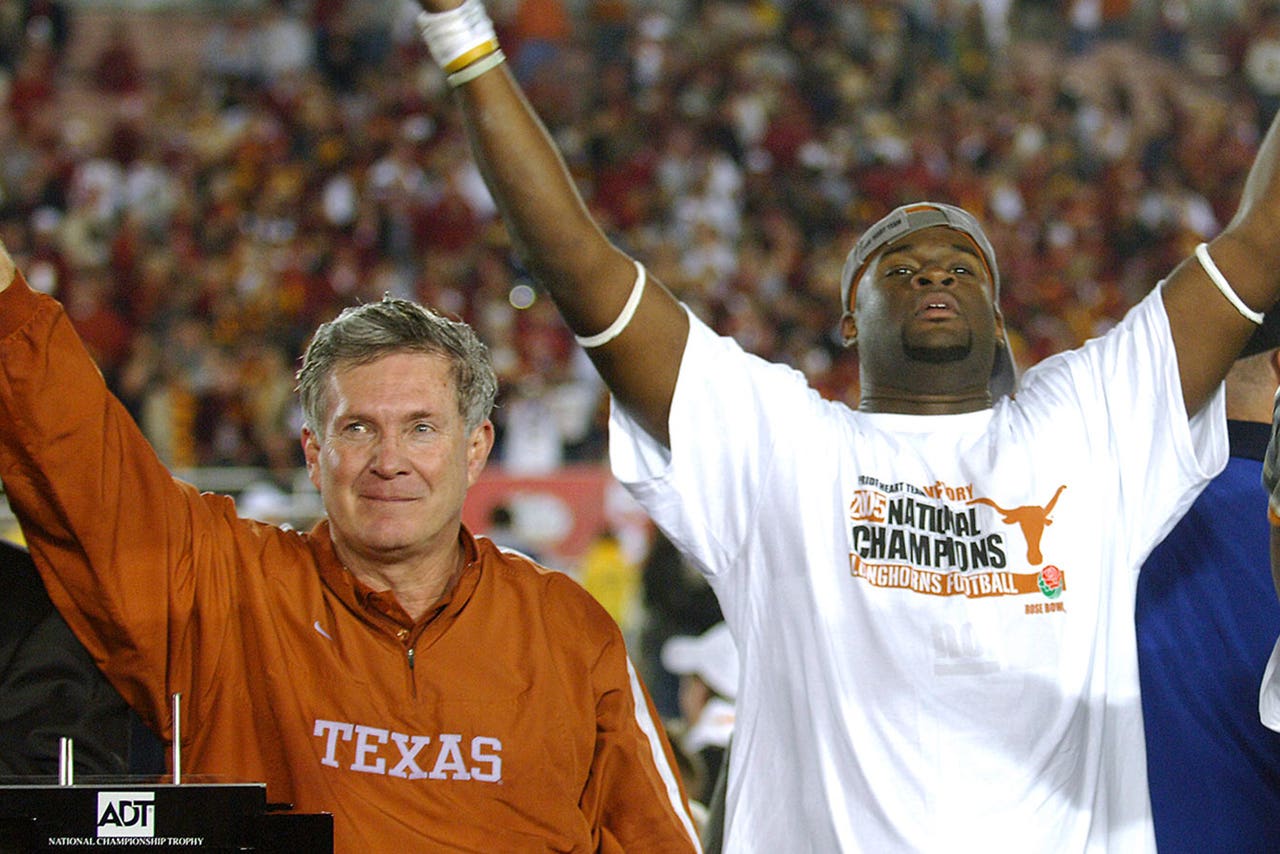 Vince Young (right) celebrates winning the national title in January 2006.
This class was a big part of the 2002 national championship run as freshmen, with RB Maurice Clarett playing the biggest role. This group features elite offensive firepower and Troy Smith, a Heisman Trophy-winning quarterback who led his team to the national title game in 2006. Four of the signees ended up being first-round picks in the 2006 NFL Draft and six others were selected in the '05-'07 drafts as well. The class also won three Big Ten titles in five years.
8. 2011 Florida State
Key Players: Kelvin Benjamin, Nick O'Leary, Timmy Jernigan, Terrance Smith, Tank Carradine, Rashad Greene, Karlos Williams, Bobby Hart, Devonta Freeman, Josue Matias, Tre Jackson, Nile Lawrence-Stample, Nick Waisome
This group already has proven itself, as one of the deepest hauls in history led directly to a BCS national championship. This group, ranked No. 1 in the nation by Athlon Sports in 2011, featured over a dozen starters on the '13 title team and has already delivered three ACC titles as well. Three of the players were drafted last year -- including first-rounder Kelvin Benjamin -- and more will come this May.
9. 2010 Alabama
Rank that year: Fifth (25 signees)
Key Players: C.J. Mosley, Dee Milliner, Blake Sims, Brandon Ivory, Jalston Fowler, Arie Kouandjio, Chad Lindsay, Austin Shepherd, DeAndrew White, Adrian Hubbard, Brian Vogler, Nick Perry, Jarrick Williams, Deion Belue
This unit featured six offensive starters on the '14 SEC championship and playoff squad while both Mosley and Milliner were stars for the '12 BCS title team and first-round picks. This group has star power at the top and tremendous depth that produced two BCS titles and nearly made a third trip to the title game this past season.
10. 2009 LSU
Key Players: Michael Brockers, Morris Claiborne, Kevin Minter, Rueben Randle, Chris Faulk, Sam Montgomery, Barkevious Mingo, Chris Davenport, Bennie Logan, Michael Ford, Craig Loston, Josh Downs, Stavion Lowe, Lamin Barrow, Russell Shepard
This group was the foundation of the 13-0 regular season run to the title game vs. Alabama in 2011. The potential of this class is astounding. It features three first-round picks in Morris Claiborne, Michael Brockers and Barkevious Mingo while three others were selected in '14 NFL Draft. The star power is obvious but the supporting cast is impressive in its own right.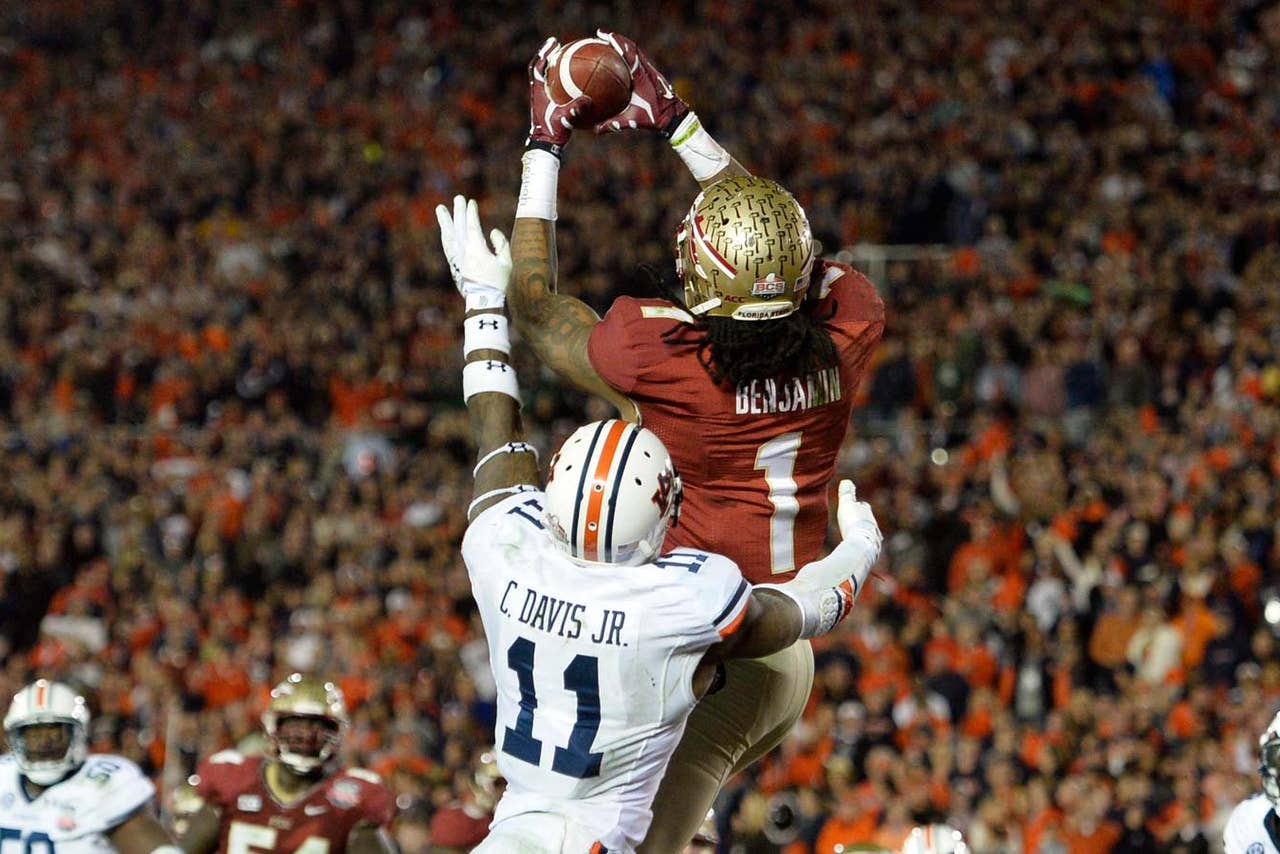 Kelvin Benjamin's TD catch vs. Auburn  made the Seminoles the 2014 national champs.
More from Athlon Sports:
---