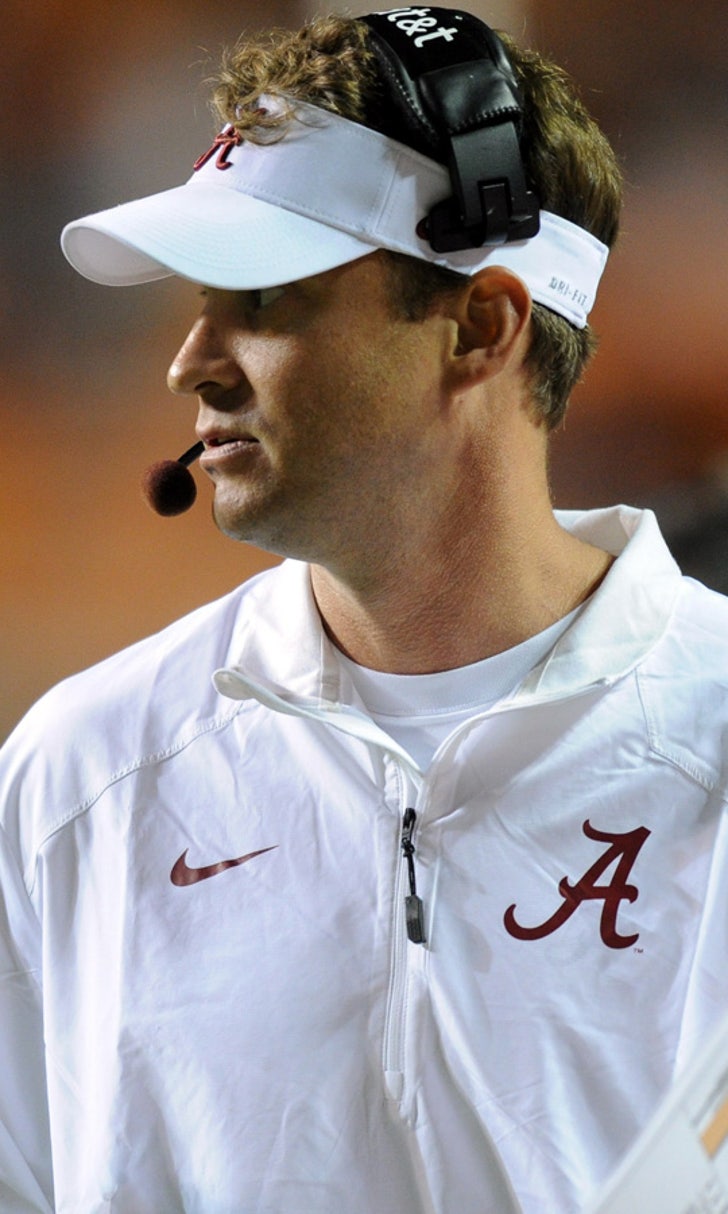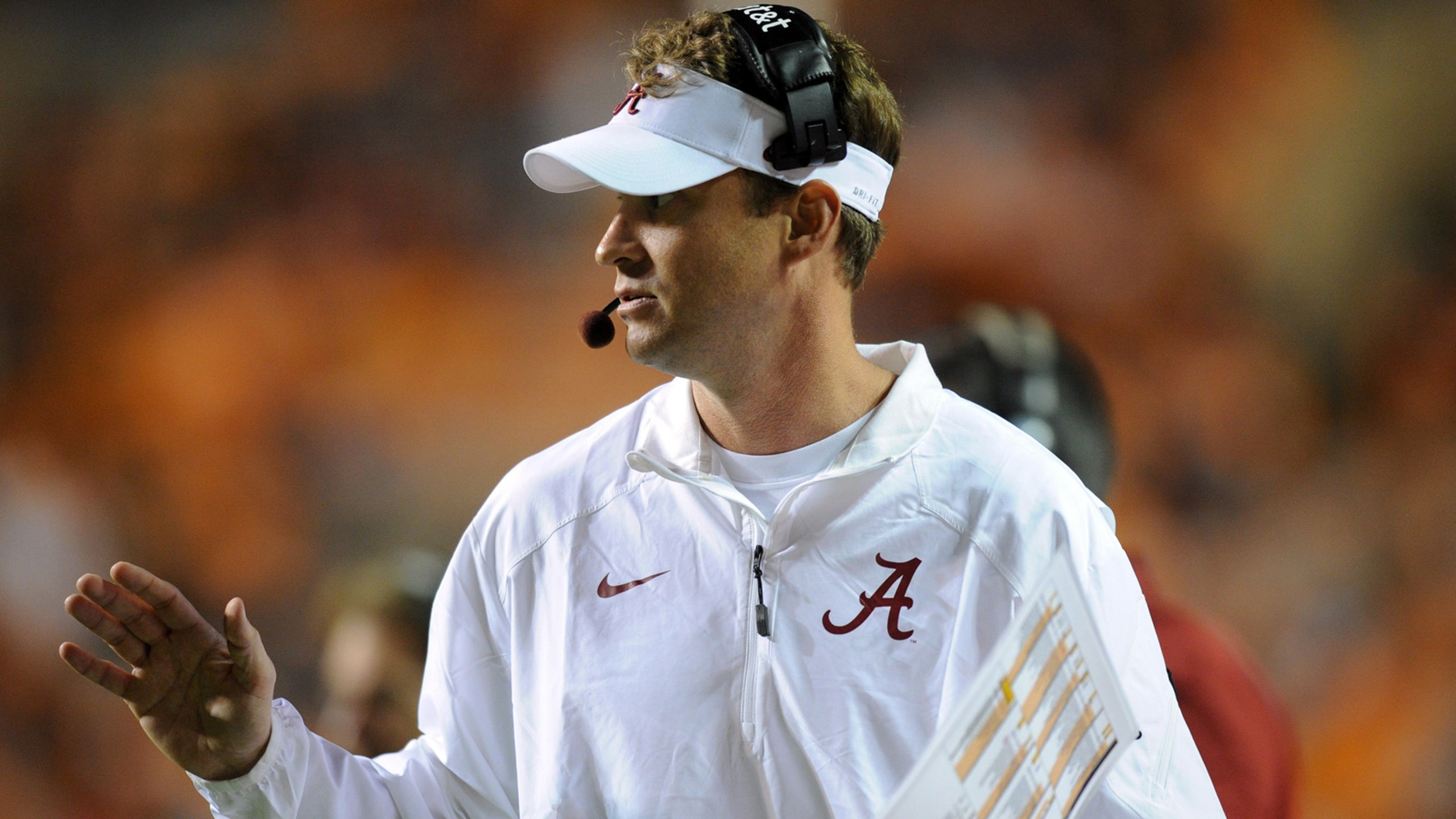 Tide OC Lane Kiffin tweets about his 10-year wait for title shot
BY foxsports • January 11, 2016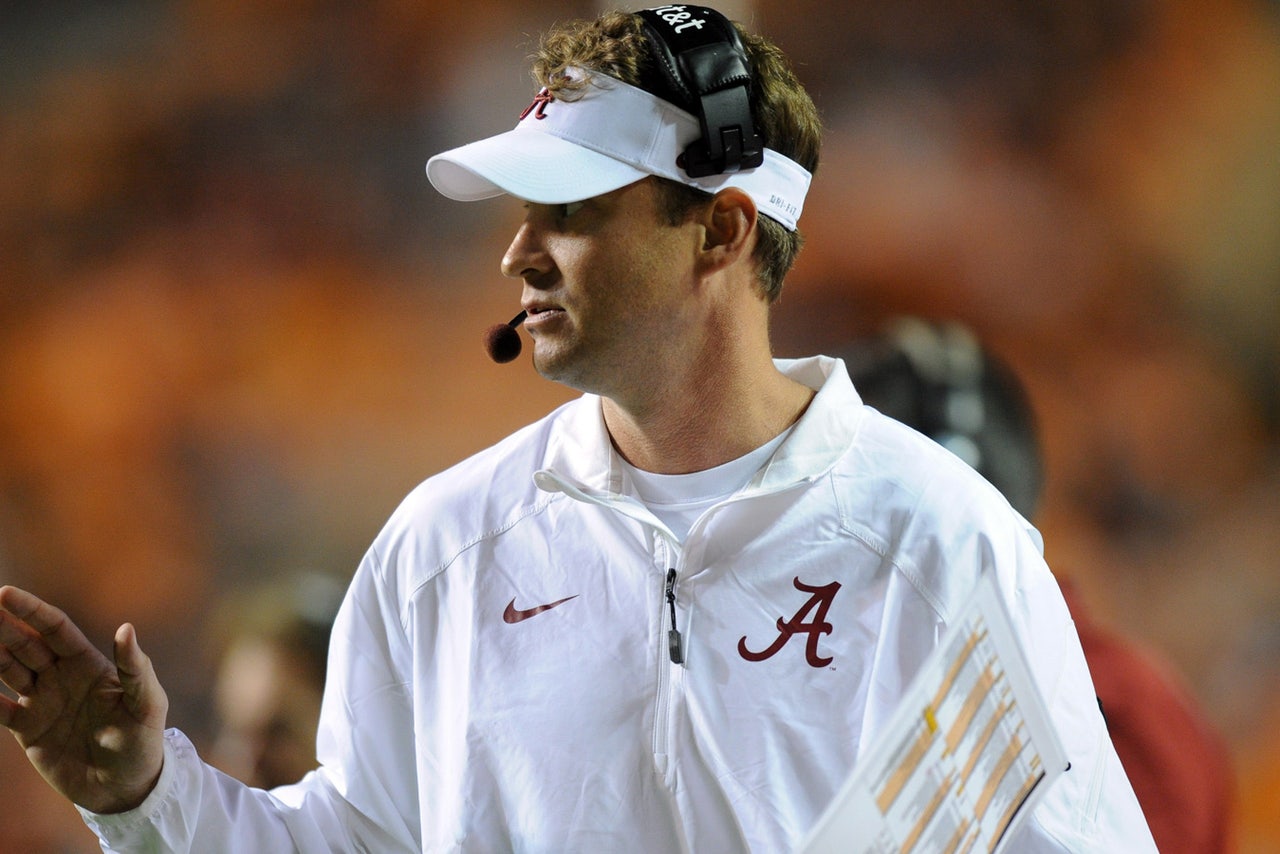 For Alabama offensive coordinator Lane Kiffin, Monday night's national title contest offers an opportunity at redemption.
Almost exactly 10 years ago, the USC Trojans battled the Texas Longhorns in the 2006 national championship game. Kiffin was the offensive coordinator for the Trojans at the time. 
Entering with a 34-game winning streak, USC was beaten in spectacular fashion with 0:19 seconds left -- via a Vince Young touchdown run.
Fast-forward a decade, and Kiffin finds himself in a similar situation. He took to Twitter and offered an introspective take less than three hours before game time. 
A simple tweet stated, ".@ReggieBush @VinceYoung10 I've been waiting ten years and seven days.....#RTR."
Can Kiffin get the elusive national title for which he's been pining?
---