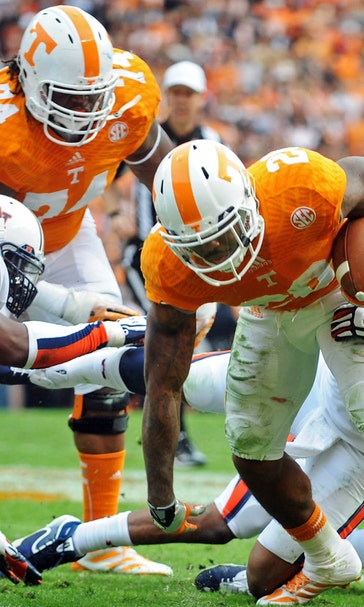 Three-horse SEC race for elite prospect Mecole Hardman
July 8, 2015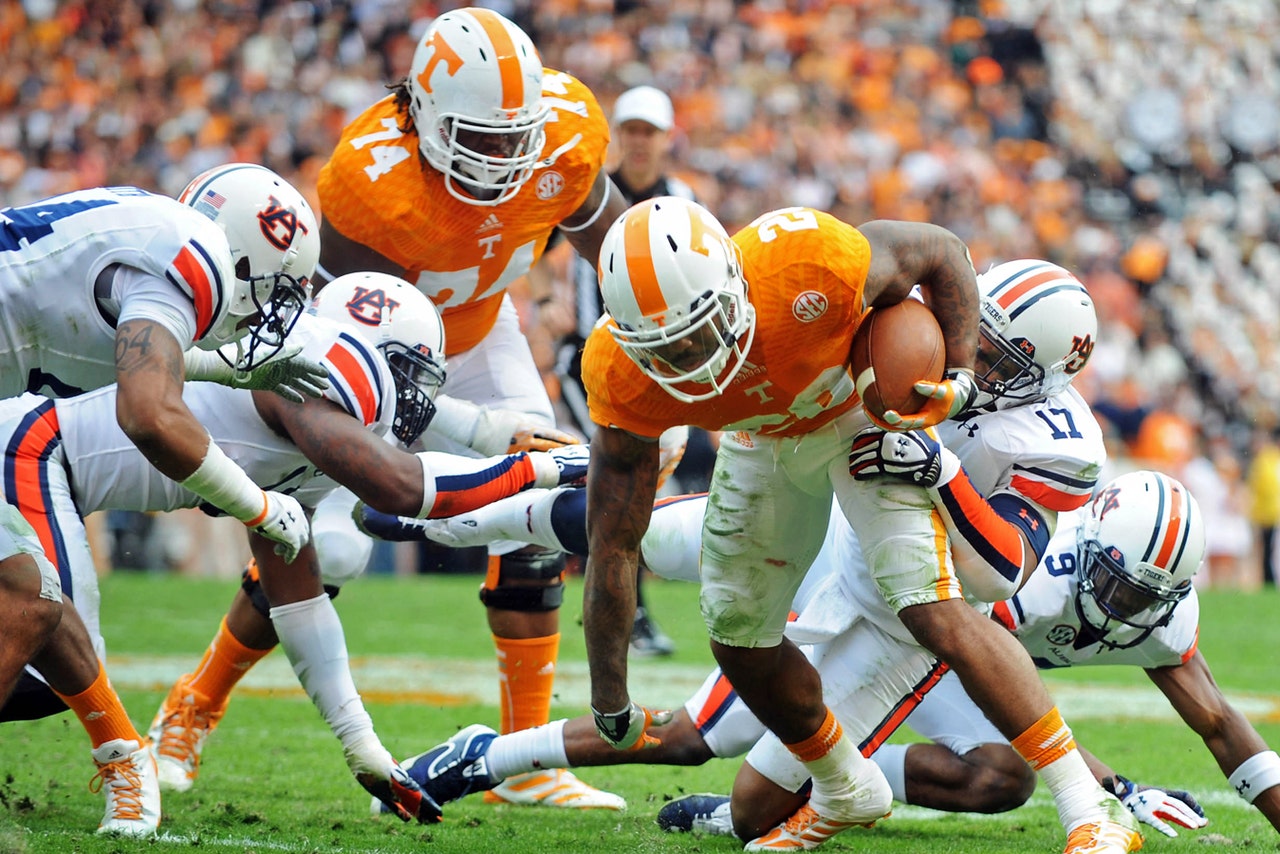 Being one of the top all-around athlete prospects in the nation for 2016, Mecole Hardman has his choice of nearly any school in the nation to attend, however it appears the Elberton, Georgia native is down to a chosen three - Auburn, Georgia and Tennessee. 
Georgia and Tennessee have long been the favorites to land Hardman, but Auburn has recently surged into the picture. The Georgia native recently spoke to Rivals to discuss his recruitment. 
"Coach (Gus) Malzahn wanted me down there bad and he wanted me to visit and he was just telling me all the things we could do in the offense," said Hardman. "He was telling me a little more about them so I could feel comfortable with them. I had to get down there and I did and I really liked it."
The offensive system on The Plains seems to have really grabbed Hardman's attention while on his recent unofficial visit. 
"It's crazy how many ways he can use a guy like me and get me the ball," Hardman said. "His offense in general is crazy. He's an offensive mastermind and he has a lot of crazy ideas he'd like to do with me so it was good to see."
Hardman has yet to decide which side of the ball he would like to play in college, as he currently excels as a receiver and a defensive back in high school.
"I don't know where I'm going to play," he said. "I feel like that I'm going to end up on defense but even if I do I think that I'm too good with the ball in my hands not to at least get a few plays on offense, maybe with a special package or something like that. Either way it wouldn't matter to me."
Sounds very similar to the role of former Georgia great Champ Bailey. Speaking of the Bulldogs:
"I'm going to spend the night there and stay for Dawg Night," he said. "I know they're gong to be all over me to commit, not just the coaches but some of my friends like [current UGA pledges] Julian Rochester and Chad Clay. But they won't see a commitment anytime soon. I'm still planning on waiting for a while."
But Tennessee has just as good a shot as any of landing Hardman, as they currently have needs at receiver and defensive back. The Vols would be more than willing to have Hardman come in and compete at both positions. 
"I want to get up there and stay for the weekend of (July) 24-25," Hardman said. "I want to see the new Nike stuff. I always have a good time at Tennessee and going up there is like going home so I'm going to have a ball and just chill and talk to the coaches and have fun."
Don't expect Hardman to make his final decision anytime soon, as he still has his senior season ahead of him. 
"Auburn is right up there with Georgia and Tennessee," Hardman said. "They're all pretty close together. I'm just chilling right now. I don't really have a leader anymore."
Check out Hardman's highlights to see why he's so highly regarded in recruiting circles:
(h/t Rivals)
---
---