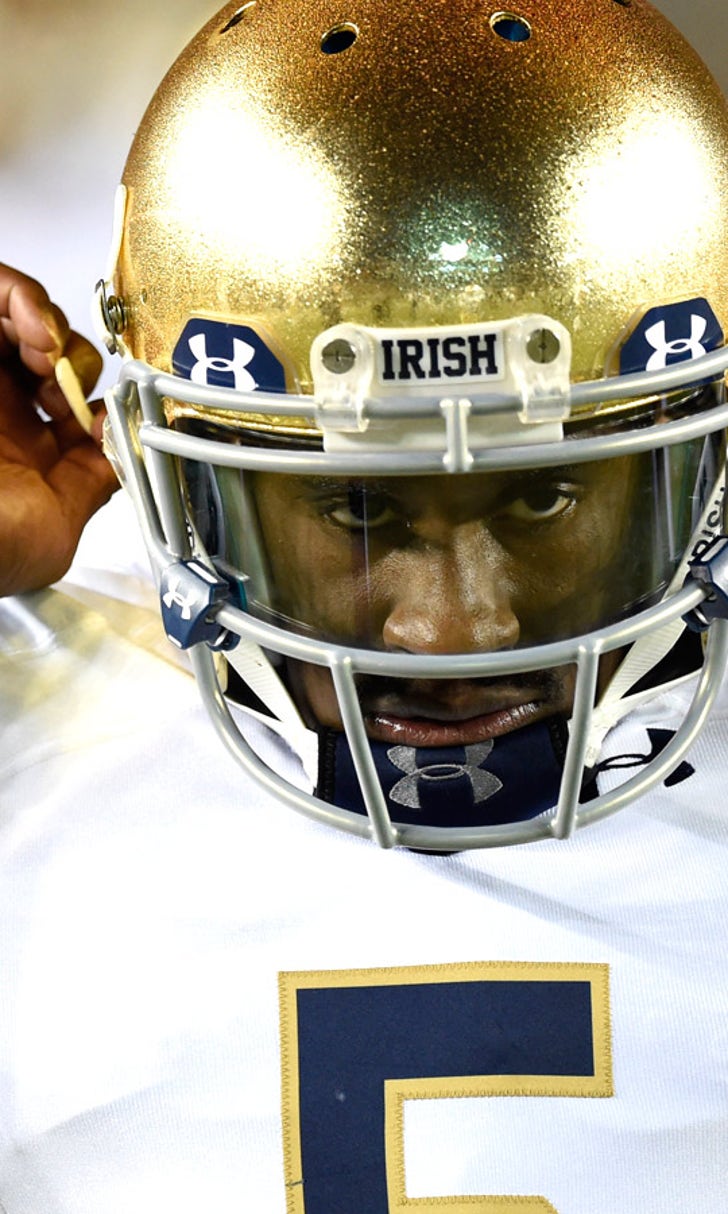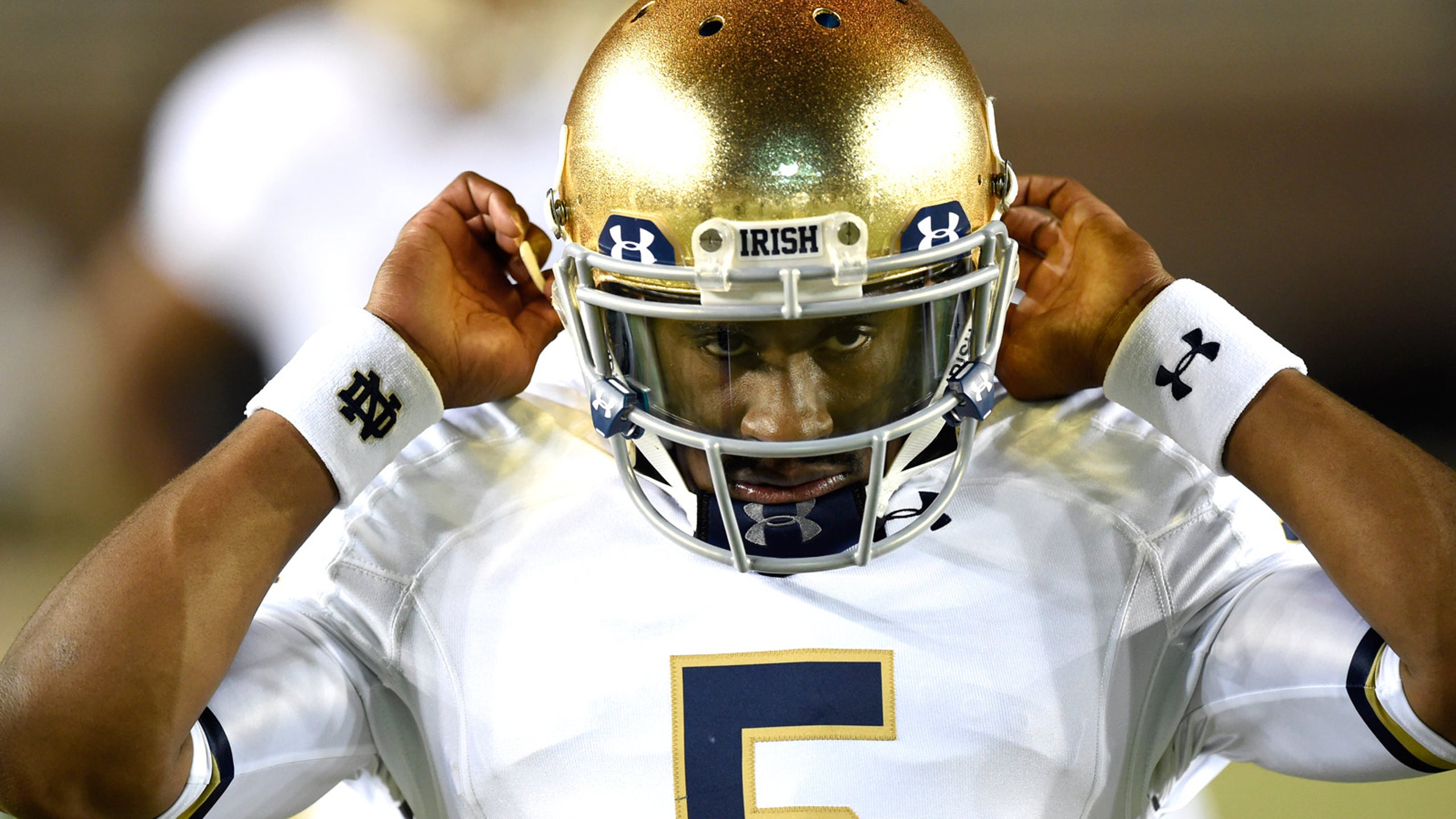 These 10 transfer quarterbacks will shape title races in 2015
BY foxsports • June 19, 2015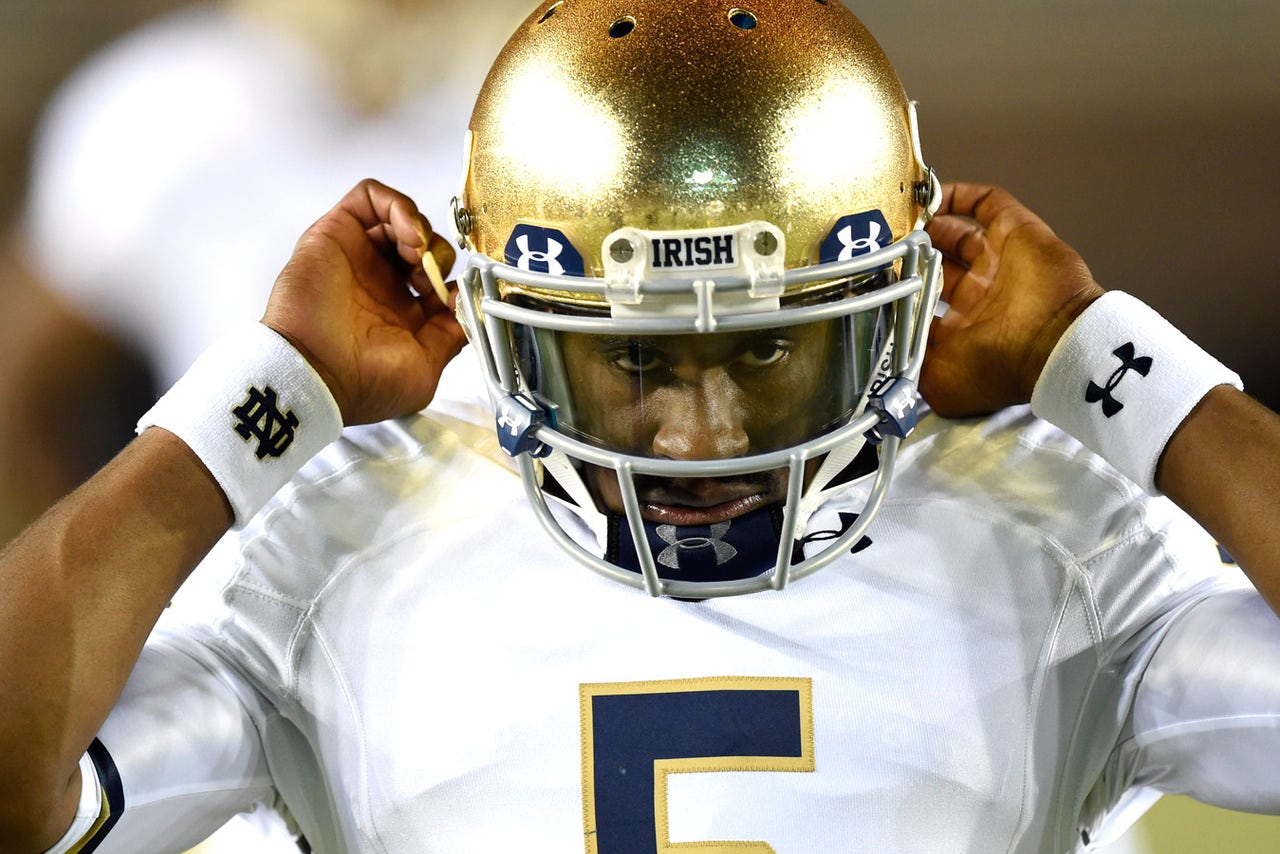 Finding a dependable and productive starting quarterback is a huge challenge for all 128 college football coaches each season. While recruiting and developing a player is the easiest and preferred route, sometimes that plan doesn't work.
Transfers are a huge part of any offseason and can help the coaching staff bridge the gap to the next prospect or fill a void after a player didn't develop as expected.
There are several players expected to make an impact as a transfer quarterback in 2015.
Here are the top 10 most important Power 5 transfer QBs entering the fall.
Vernon Adams, Eastern Washington to Oregon
Adams is one of the most interesting quarterback transfers to hit the FBS level in recent years. The California native was one of the top players in the FCS ranks over the last three seasons, throwing for 10,438 yards and 110 touchdowns and rushing for 1,232 yards and 11 scores. While Adams has been an elite quarterback for Eastern Washington, he has to translate that production to the Pac-12 and a level of play with more talent. The Ducks certainly aren't hurting for options or talent at the skill positions. If Adams quickly settles into the starting job, Oregon should be in the mix for a playoff spot once again.
Connor Brewer, Arizona to Virginia
Virginia has been a busy place for quarterback transactions this offseason. David Watford departed to Hampton, and Greyson Lambert left for Georgia after spring practice. Adding Brewer as a graduate transfer makes a lot of sense for Virginia, as more depth is needed behind starter Matt Johns. The junior has two years of eligibility left and was a four-star recruit coming out of high school. Brewer has yet to throw a pass on the FBS level.
Tyler Ferguson, Penn State to Louisville
Ferguson left Penn State after one season in Happy Valley. In his only year with the Nittany Lions, the California native played in five games and completed 10-of-15 passes for 155 yards and one score. Louisville's quarterback competition is a crowded one, as Reggie Bonnafon, Will Gardner, Kyle Bolin and Ferguson are all competing for the first snap. Bonnafon has the edge to start in 2015.
Daxx Garman, Oklahoma State to Maryland
Garman was a late addition to Maryland's 2015 roster, joining the team in late May as a graduate transfer. Caleb Rowe is expected to be the Terrapins' quarterback this year, but the junior is recovering from a torn ACL. Garman completed only 54.9 percent of his passes (277) at Oklahoma State in 2014. However, he also has a knack for producing big plays, completing 19 passes of 30 yards or more.
Everett Golson, Notre Dame to Florida State
Golson transferred from Notre Dame following spring practice and was brought in to compete with Sean Maguire for the starting job. Replacing Jameis Winston is no easy task, but Golson -- 3,445 passing yards and 29 passing touchdowns in 2014 -- should be one of the top quarterbacks in the ACC if he beats out Maguire.
Greyson Lambert, Virginia to Georgia
Lambert started nine games for Virginia in 2014 but was edged by Matt Johns at the end of spring practice for the starting job. The Georgia native is eligible to compete immediately as a graduate transfer and will open fall practices at No. 3 after Jacob Park announced his intentions to transfer in June. Lambert is a good addition for a team with an uncertain quarterback situation, but it's unlikely he wins the job with Faton Bauta and Brice Ramsey ahead on the depth chart.
Baker Mayfield, Texas Tech to Oklahoma
Mayfield has traveled an interesting path to Oklahoma. The Texas native was a walk-on recruit to Texas Tech and started the season opener for the Red Raiders in 2013. Mayfield finished 2013 with 2,315 passing yards and 12 touchdowns but decided to transfer at the end of the regular season. And after sitting out 2014 due to transfer rules, the junior is the frontrunner to take the first snap for Oklahoma in 2015. New play-caller Lincoln Riley is tweaking the Sooners' offensive scheme, and Mayfield should benefit by the shift to more of an Air Raid style.
Nathan Peterman, Tennessee to Pittsburgh
Chad Voytik returns as Pittsburgh's starter after throwing for 2,233 yards and 16 touchdowns in 2014. But with a new coaching staff and offensive scheme, Peterman will have an opportunity to push for time in the fall. Peterman was recruited to Tennessee by current Pittsburgh play-caller Jim Chaney. The familiarity should help Peterman quickly acclimate to his new surroundings.
Hayden Rettig, LSU to Rutgers
Rettig -- a former four-star prospect out of high school -- is locked into a tight battle with Chris Laviano for the starting job. Rettig redshirted in his only year at LSU but threw for 3,424 yards and 40 touchdowns in his senior year at Cathedral High School. While Laviano won the job in the spring, Rettig will have an opportunity to claim the starting spot in the fall.
Jake Rudock, Iowa to Michigan
Rudock left Iowa for a chance to start at Michigan and learn under Jim Harbaugh for one season. In four seasons with the Hawkeyes, Rudock completed 417-of-691 passes for 4,819 yards and 34 scores. The senior is expected to edge Shane Morris for the starting job in the fall.
More from Athlon Sports:
---