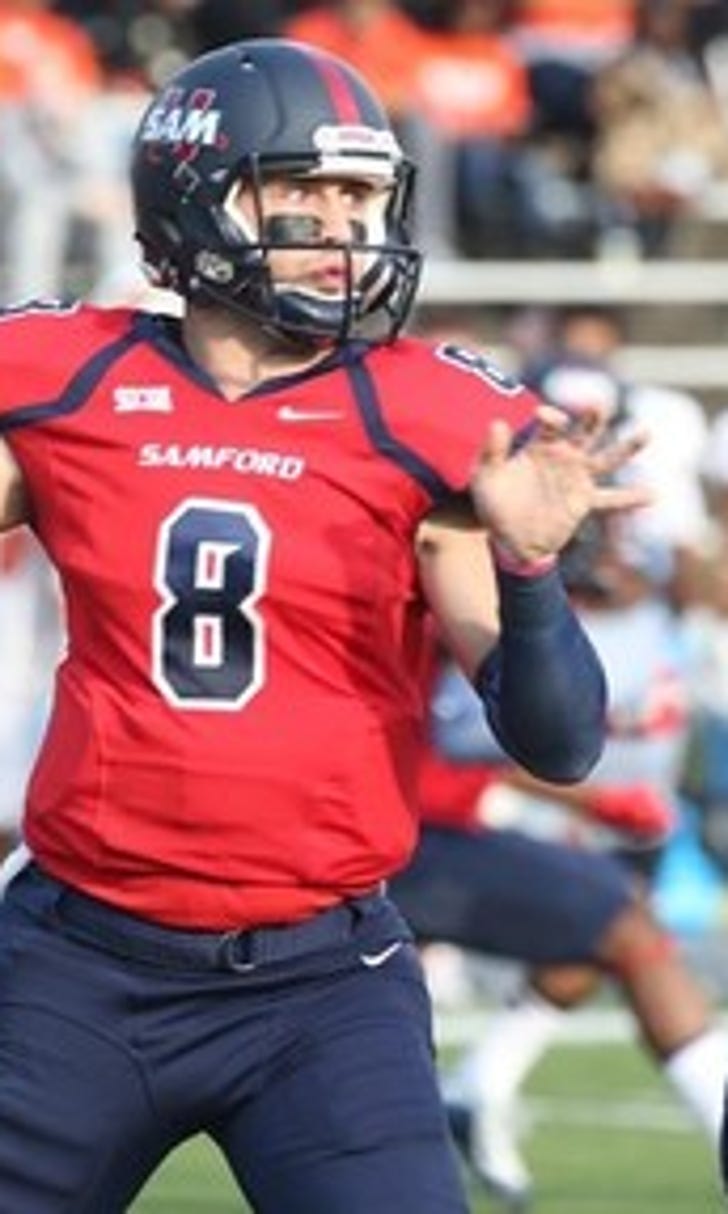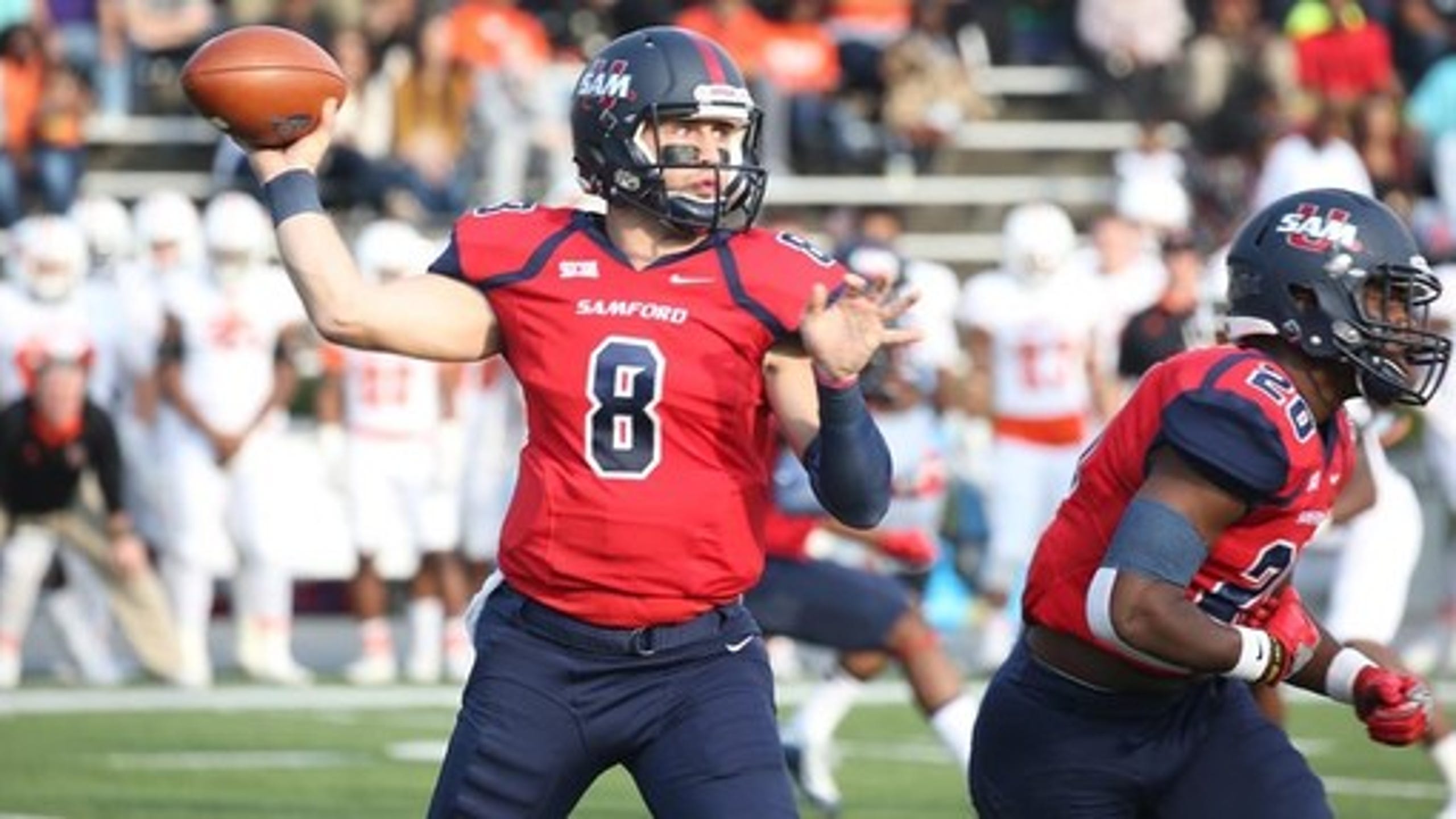 There are still many top QBs to go around the FCS
February 12, 2018
(STATS) - The loss of the three quarterbacks who were named STATS FCS All-Americans last season would seem to suggest the position is in a retooling stage for this year.
That's far from the case.
Although Sam Houston State's Jeremiah Briscoe (first team), South Dakota's Chris Streveler (second team) and Richmond's Kyle Lauletta (third team) were seniors, plenty of top signal callers will return in 2018. In fact, nearly two-thirds of the teams in the final Top 25 rankings can make that claim.
The senior class will feature Eastern Washington's Gage Gubrud, who finished third in the 2016 STATS Walter Payton Award voting, as well as Samford's Devlin Hodges and South Dakota State's Taryn Christion, who were fourth and sixth, respectively, in the 2017 voting.
Among active FCS quarterbacks, they are the top three in career total offense - Hodges with 11,005 yards, Christion, 9,697, and Gubrud, 9,441. Two years ago, Gubrud set the FCS single-season record for passing yards (5,160).
Easton Stick of 2017 FCS champion North Dakota State is a 2 1/2-year starter heading into his final season. The senior class also includes Villanova's Zach Bednarczyk, who was injured for much of last season; Kennesaw State's Chandler Burks; Northern Iowa's Eli Dunne; New Hampshire's Trevor Knight; San Diego's Anthony Lawrence, who's thrown for 81 career touchdowns with only 17 interceptions; Lehigh's Brad Mayes; Western Illinois' Sean McGuire; North Carolina A&T's Lamar Raynard; and McNeese's James Tabary.
The junior class has a pair of quarterbacks who joined Gubrud to give the Big Sky a trio in the FCS top 10 for passing yards - UC Davis' Jake Maier and Northern Arizona's Case Cookus, the 2015 national freshman of the year.
Bryant's Price Wilson also was in the top 10 and joins Western Carolina dual-threat Tyrie Adams and Montana State's Chris Murray to help highlight the junior class.
The freshman class of QBs was particularly strong last season. Among those returning as super sophs are Elon's Davis Cheek, Montana's Gresch Jensen, Howard's Caylin Newton and Campbell's Daniel Smith.
Many more starting quarterbacks are set to return this year, and plenty of newcomers will seek to make their mark.
---
---