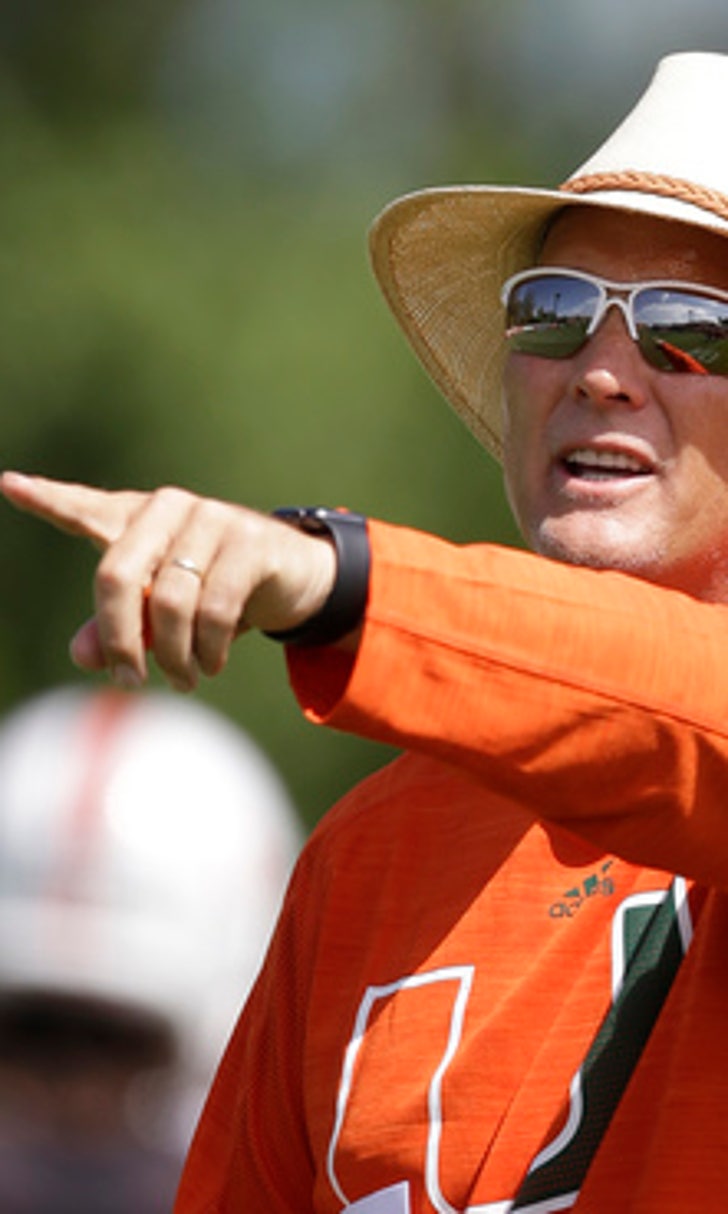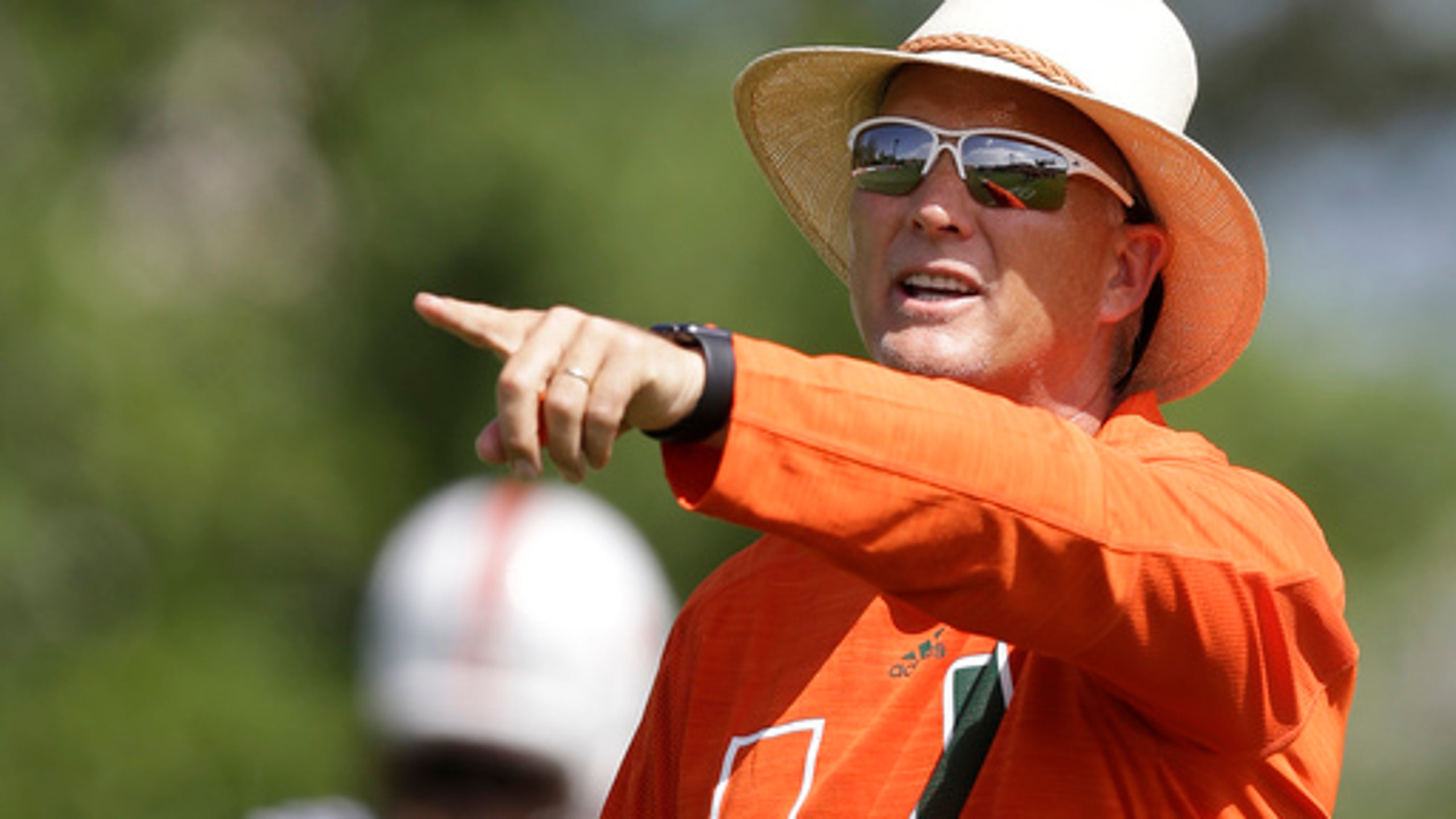 The Mark Richt coaching era in Miami set to begin vs. FAMU
BY foxsports • September 2, 2016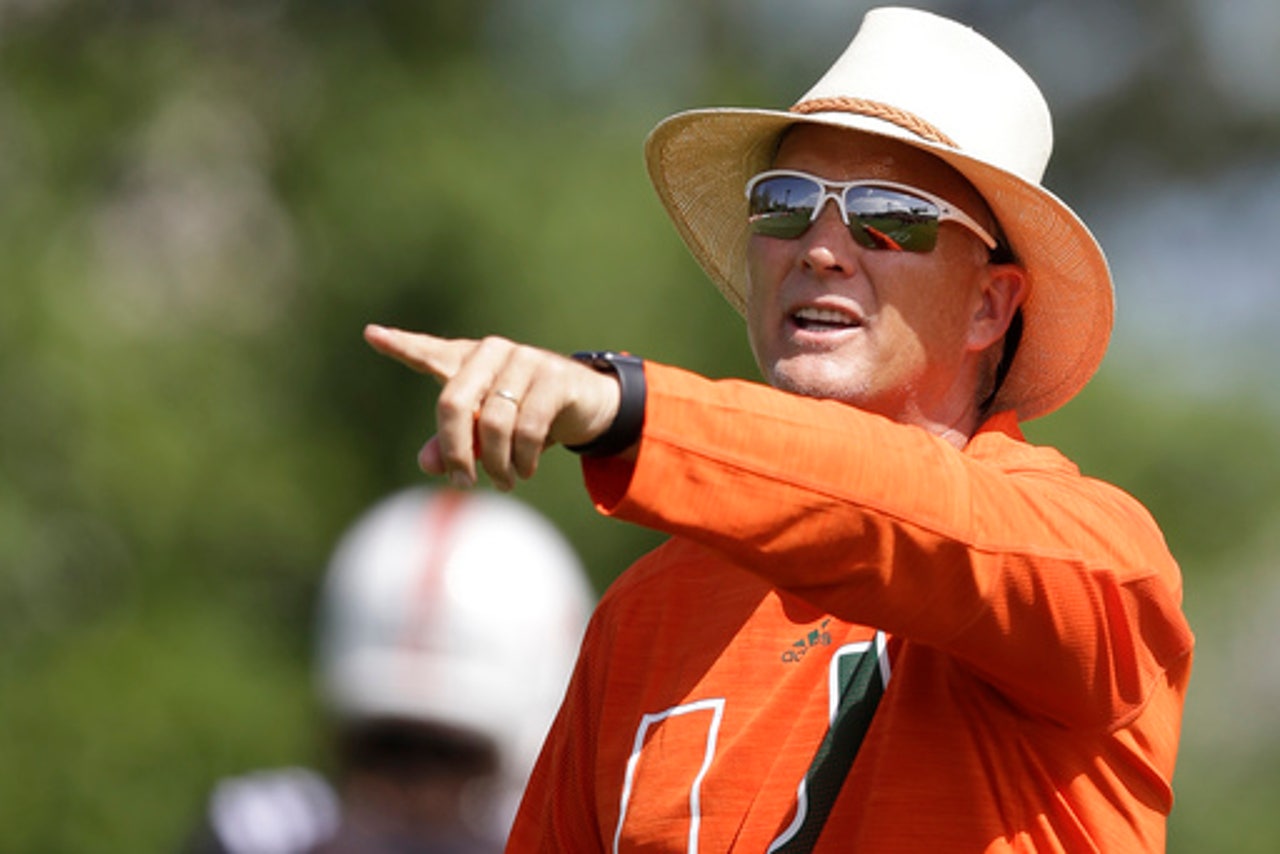 MIAMI GARDENS, Fla. (AP) For Mark Richt, the first nine months back at Miami have been hectic.
The first order of business was assembling a staff and salvaging a recruiting class. Then came legal issues for a handful of players, though none of those matters will have a decided effect on the season. That was followed by a probe into players having access to luxury rental cars, which led to Miami's top three tacklers from a year ago being jettisoned.
Plus, there was the small matter of figuring out what he had for a football team.
''Our coaches and players have really just done all we can do,'' Richt said. ''Now it's time to go line up and play - and see what we got.''
In other words, finally, football.
Miami opens its first season of the Richt coaching era Saturday night at home against Florida A&M. The Hurricanes' new coach will be calling plays, something he hasn't done in a decade and a decision he says has energized him in ways he didn't expect. And he'll be relying on quarterback Brad Kaaya, who would unquestionably be considered Miami's most important player.
''It's something we've all been looking forward to since last December, honestly,'' said Kaaya, who turns 21 on Saturday. ''I'm just eager to get out there with this team to see what we can do and put on film.''
Kaaya said he had trouble sleeping this week, his mind loaded with dreams about what Saturday will be like. Richt said he expects to experience some sleeplessness and nerves as well.
''First time I called plays in the scrimmage in the spring, I didn't sleep that night,'' Richt said. ''Wired. Excited.''
The same applies now to his homecoming. Richt graduated from Miami in 1982.
On the other sideline Saturday, there's going to be some homecomings as well.
Florida A&M has no shortage of players from the Miami area, and Rattlers coach Alex Wood is a former Hurricanes assistant - helping the team win two national titles during his time in Coral Gables.
''It'll be fun to go back,'' said Wood, who was 1-10 in his debut season at Florida A&M a year ago. ''They don't play at the Orange Bowl anymore like they did when I was there, but we are, and I am, looking forward to it.''
Most of Miami's unanswered questions going into the opener are on the defensive side of the ball, especially after Al-Quadin Muhammad and Jermaine Grace were dismissed from the program after an investigation found violations related to the rental-car matter.
Miami native Manny Diaz, the Hurricanes' new defensive coordinator, offered a succinct answer about how a defense overcomes depth issues.
''Unbelievable effort,'' Diaz said, ''and unwavering violence.''
---
Here's some of what to know going into Saturday night:
HONORING THE PAST: Richt won't be the only Miami alum getting cheered Saturday. The Hurricanes invited Ray Bellamy - the first black player to receive a football scholarship from Miami back in the late 1960s and now a longtime academic advisor at Florida A&M - to serve as an honorary captain. And Hurricanes grad Sam Dorman, a diving silver medalist at last month's Rio Olympics, will be recognized in an on-field ceremony after the first quarter.
AT RUNNING BACK: Joe Yearby rushed for 1,002 yards for Miami last season, but Mark Walton - who had some off-field and now resolved legal issues overshadow his offseason - earned the starting job. Miami also gets back Gus Edwards, who missed last season with injury.
WHAT'S IN A NAME?: Miami plays at the the newly canopied, newly renamed Hard Rock Stadium. The Miami Dolphins' home has been renamed every three years, on average, since it opened in the 1980s so confusion is understandable. ''Is it Pro Player Stadium? Hard Rock Cafe Stadium?'' Wood asked, before being told what the actual name is. For the record, it hasn't been Pro Player Stadium since 2005.
FOR OPENERS: Richt will try to become the sixth consecutive Miami coach to win his opening home game with the Hurricanes. Also Friday, the Hurricanes announced that they've sold more than 40,000 season tickets for 2016.
THE HISTORY: Florida A&M is 1-9 all-time against Miami, losing the last nine matchups. The lone Rattlers' win came in 1979, when Richt was a backup quarterback for the Hurricanes. Since then, the Hurricanes have outscored the Rattlers 441-56 - an average of 49-6. Their most recent meeting was 2014, a 41-7 Miami victory that was the first of Kaaya's collegiate career.
---